Any luck is 1000pipBuilder good in 2020?
Today we'd like to tell you about 1000pipBuilder.

These signals introduced as "Trusted Forex Signals" for successfully trading.


The next we see is fake rates. It's probably the last we want to check at the start of the presentation.

Behind the signals, we've got a Bob James who's a professional trader. He runs for 10 years, trading on Forex. "He's highly proficient in fundamental and technical analysis and uses his sound judgment to identify key trading opportunities. Primarily a trend trader, Bob likes to focus on maximizing returns from flowing price movement and considers it essential to focus on high probability opportunities."
There are introduced four reasons to start trading with them:
High-performance signals verified by MyFXBook.
Reliable signals from an experienced trader.
Positive traders' feedback.
Extended and knowledgable support.
Let's talk about signals:
We have to expect from 2 to 7 signals a day.
We're suggested to 350+ monthly pips.
15 symbols to work with.
Clear entry price, stop loss, and take profit levels provided.
Receiving signals on smartphones, email.
Behind the system, there are many strategies for various market conditions.
The main account "did" 6500 pips over two years.
Beginners-welcome start.

There are three strategies behind the robot.
The main one is Trend Capturing. "The primary strategy is focused on using technical and fundamental analysis to identify and follow the long term trend of a Forex pair. Trade entries are determined by combining support/resistance zones, chart patterns, and short term momentum. Only when all these factors combine with the long term trend do we consider entering a trade."
The second one is the Range Traping. "Markets are ranging the majority of the time and although the potential profits are lower in a ranging market, there are still some good opportunities. The short-medium term range trading strategy focuses on identifying clear support/resistance zones and the using unique chart and candle pattern analysis to trade bounces from the top and bottom of the range."
Momentum Rider (News Trading) is the last one. "Following news events, political events, or clear changes in market sentiment the markets enter a period of strong price movement. To profit from these moves it is important to enter the move early and exit before the momentum fades. We use a specialist strategy that analyses divergent activity between short term price movement and the longer-term trend."
3rd-party verified trading results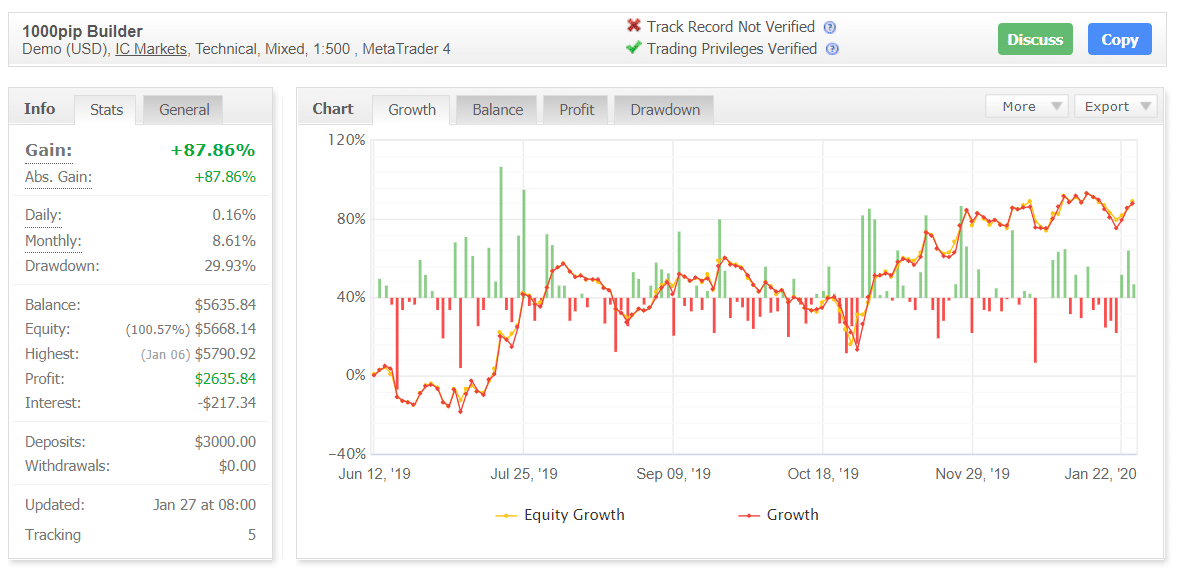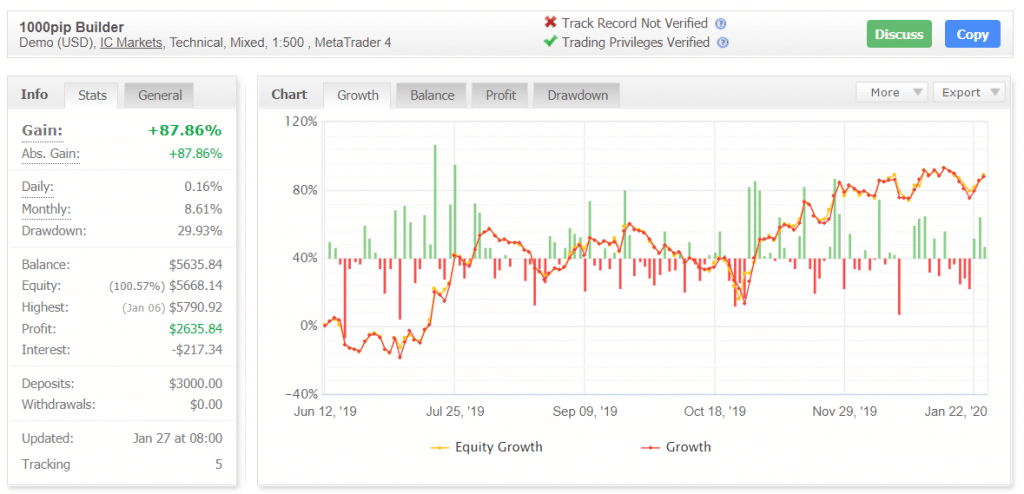 As we can see it's a Demo USD account on IC Markets, Techincal analysis, Mixed trading styles, with 1:500 leverage on the MetaTrader 4. Track Record Not Verified option is not included. The account has been deployed in June 2019 and stopped in January 2020. During the period the EA could provide +87.86% of the account gain. The monthly gain was 8.61% and the max drawdown was 29.93%.


There have been performed 534 trades with 1935 pips. The average win ($51.76) equaled the average loss (-%54.18). The win-rate was mediocre and amounted to 54-57%. The average trade length was one day. The profit factor was low and equaled 1.21.


EA ran six symbols, and three of them ended with losses.

It opened trades all day.


The account runs with medium risks.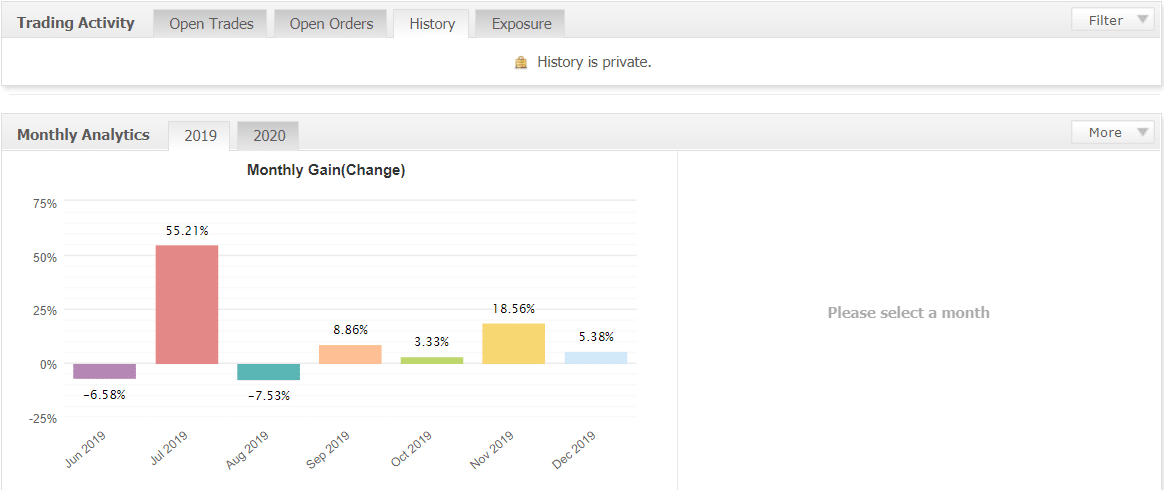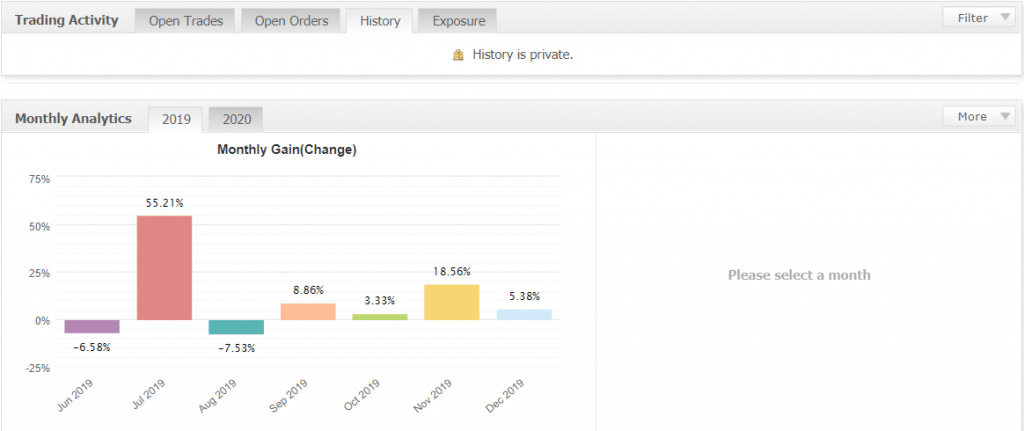 Nevertheless, history is private, but there are monthly results and we'd like to say they're unpredictable.
Pricing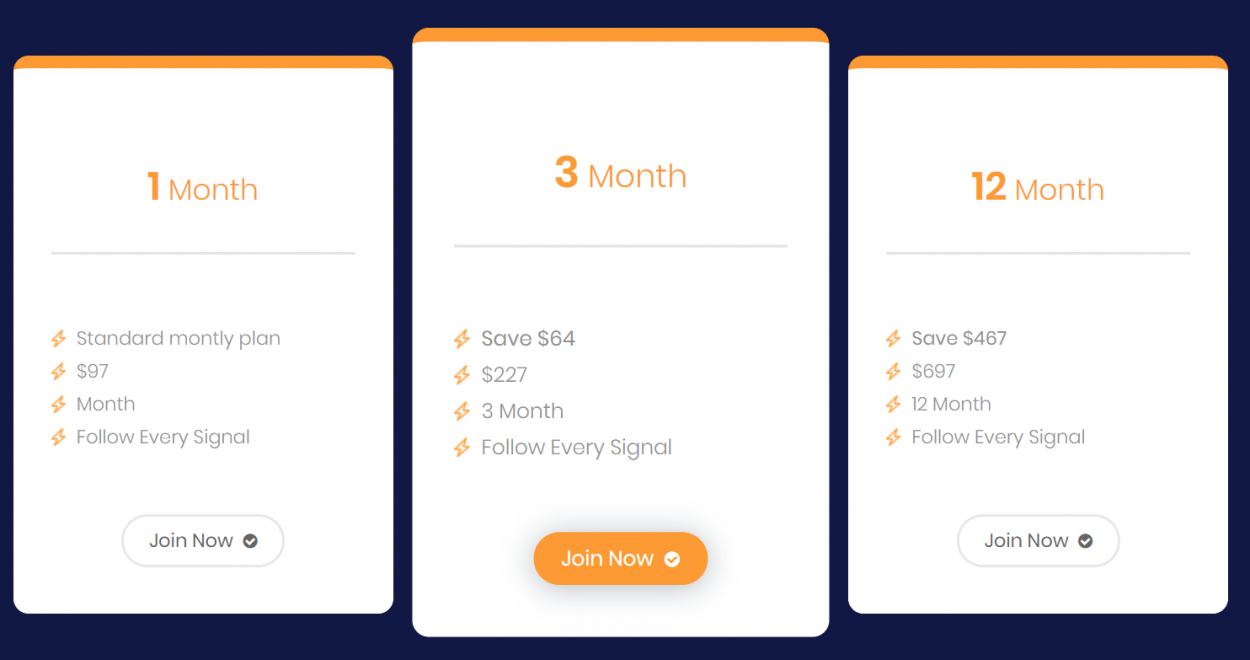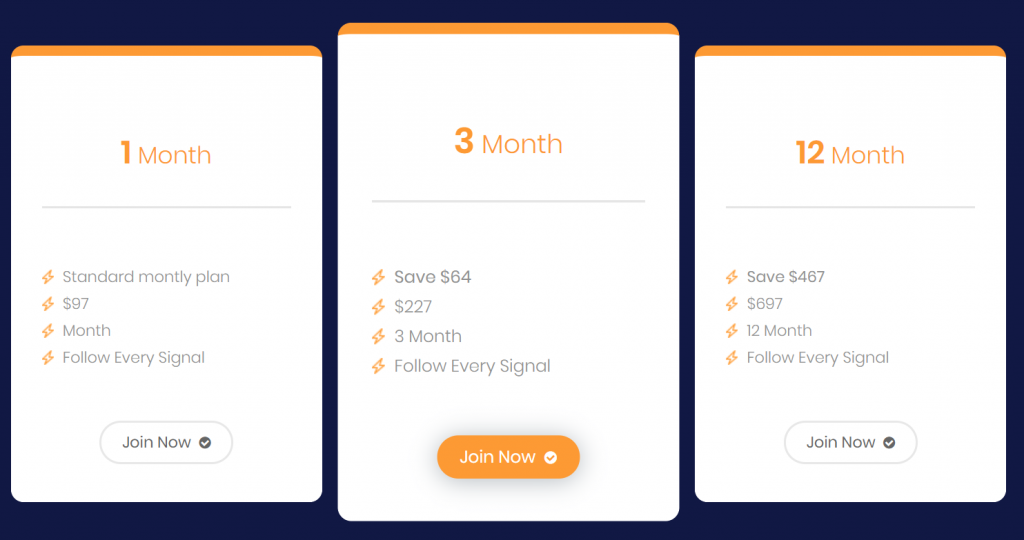 We've got three packages on the plate. The first one costs $100 monthly. Three months subscription costs $230. The annual subscription costs $700.
People feedback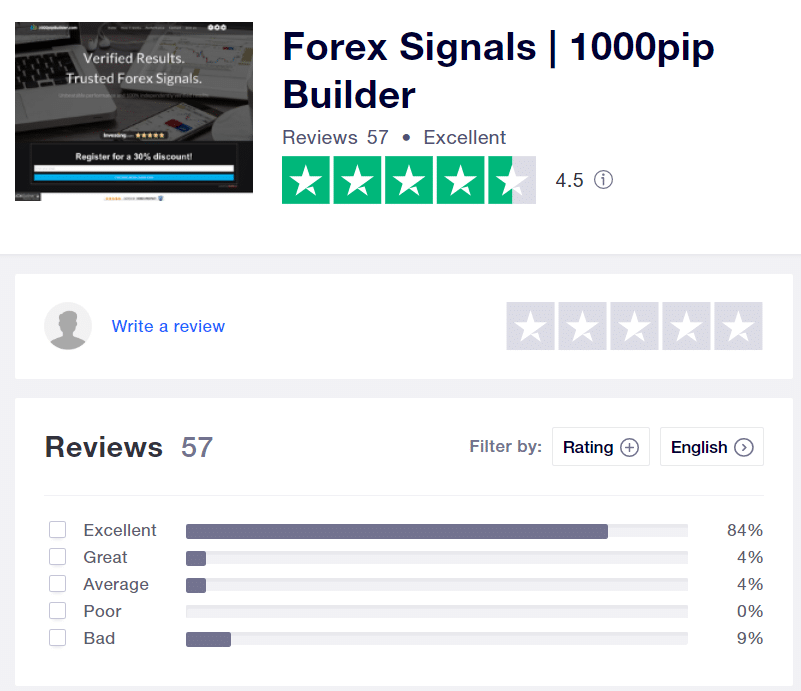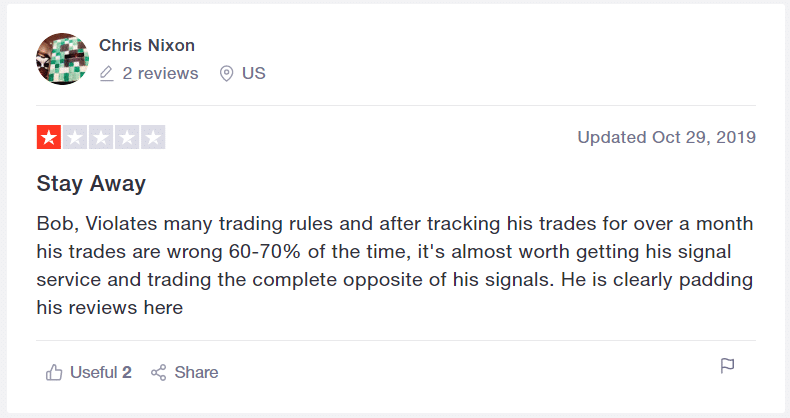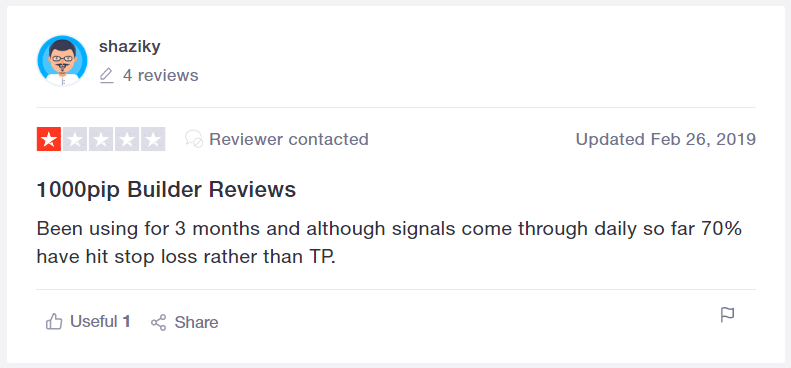 People with avatars don't like the service. There are not so many angry comments.
We can see that there'd be a 7-day trial in a desc on TrustPilot.
Summing up
Pros
Strategies well-plained
3rd-party verified trading results
Much positive feedback across the web
Cons
Mediocre trading results
15 symbols to work with, but we have trading results only on six ones
Extremely low win-rate
Strange hourly trading activity
No free signals for people to check
FB page has two posts from 2018
Twitter account suspended
High price compared to the results

Summing everything up, we wouldn't buy the signal service from him, first of all, because of trading results. There are not shine. There are many EAs that can do better without wasting our time placing orders for a whole day. Anyway, you're free to use these signals on a demo account to check.