Algo Trade Copier, starting from the name, belongs to the family of exchange optimizing robots. This is a small tool in terms of volume and occupied computing power, which is designed to repeat the most winning trading strategies and allow the exchange to more effectively respond to trading signals. According to the developers, the response speed of trading signals does not exceed 50 milliseconds. For comparison, pinging a network through a wireless Wi-Fi point of 200 milliseconds is considered a normal result.
This is how truly effective systems work. Unfortunately, too many add-ons for trading software turn out to be ordinary fraudulent software code, and Algo Trade Copier is one such example. A separate and special office for this software is also not provided. All computational work is carried out on the side of developers, so in theory, it is safe.
In terms of developing their skills, the Algo Trade Copier trader is not only useless but even harmful. Automatically copying successful behavioral strategies cannot be fruitful without an understanding of market conditions and all current trends. Experienced traders are always versed in trading on their own, and optimization can relate only to proven strategies that have proven to be effective. There is even a profit growth chart on the developer's site, but it is unrealistic to check it.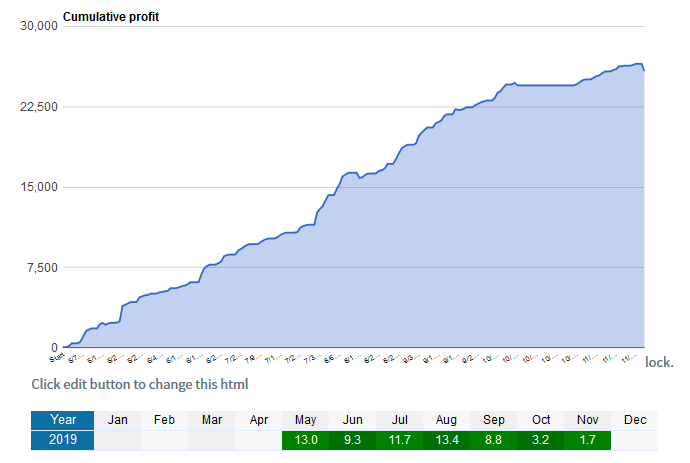 Key features of Algo Trade Copier and its claimed business benefits
The main thing that the creators of the product rely on is cloud computing without VPS. In most cases, a dedicated server is an extremely necessary thing for forex trading. If a trader sits on many exchanges at the same time, then on some of them he may be banned due to the presence of an IP country from the blacklist. The forex market in this matter does not have common standards. The cloud makes it possible to calculate all operations directly through the "cloud". A trader with this technology gets an advantage over those who use an ordinary proxy. Intensive trading requires the sending of many packages, and for this, you will need an expensive proxy for subscription, which is also not always applicable to all cash exchanges.
In practice, unfortunately, Algo Trade Copier does not provide a reliable connection. Some traders claimed that the work was stable, but a positive result was not achieved for a relatively long time.
The minimum contribution to the use of the product is $250. It is very expensive for such a small program and immediately reveals certain suspicions regarding the potential scam. Those who pay this amount claim that the effectiveness of automated trading does not pay for this amount at all.
Tool Reviews
In terms of reviews, robot processing algorithms shows an extremely negative picture. What is the main thing in any auxiliary algorithm? Do not interfere with the trader to work with the exchange or crypto sites! Algo Trade Copier shows completely unpredictable behavior. Traders are very complaining that trading signals turn on and off, if not sporadically, then for completely incomprehensible and unpredictable reasons.
Finding a good review of the Algo Trade Copier was physically unrealistic. The gap between the declared and actual benefits of this product is too big to seriously recommend someone to use this assistant to carry out trading operations.
In addition to the actual technical problems, the creators of the algorithm revealed commonplace problems with decency. The refund (refund) is absent here, the site does not return anything, who lost their savings – it is to blame for trust, but the brand owners will not pay anything. The final performance of VPS is also doubtful, which is why all advertising regarding cloud computing and the special advantages of access from any country are completely leveled.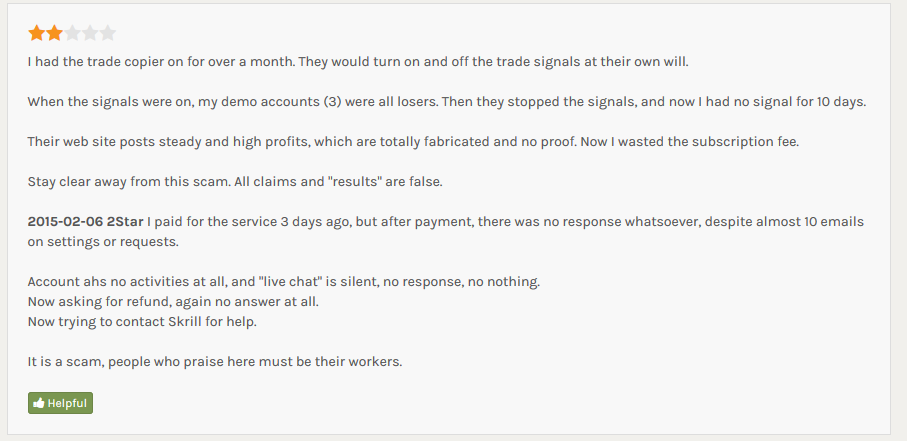 Positive ratings from Algo Trade Copier look like frank commercial orders and are written like standard "success stories" of traders who supposedly made money on the project. Some even write about the desire to order this product in many copies, but after searching the network there were no traces of the massive use of this copier of algorithms.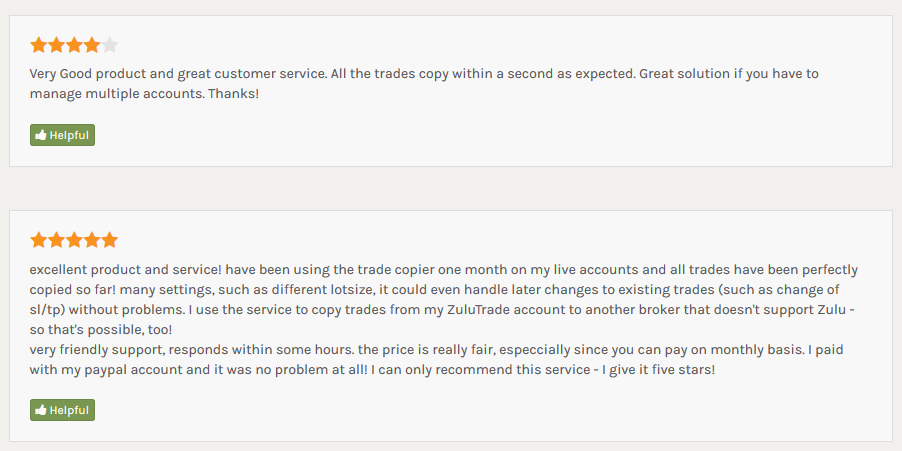 Conclusions regarding the robot
Algo Trade Copier does not bring any visible profit. On the contrary, the traders who used it only complain about the money spent. A high starting deposit allows us to evaluate this robot as an extremely dubious project. One can suspect that this tool will not stay on the market for a long time and is intended mainly for collecting money from stockbrokers who want easy money.