The main page of the presentation looks like a marketing bomb.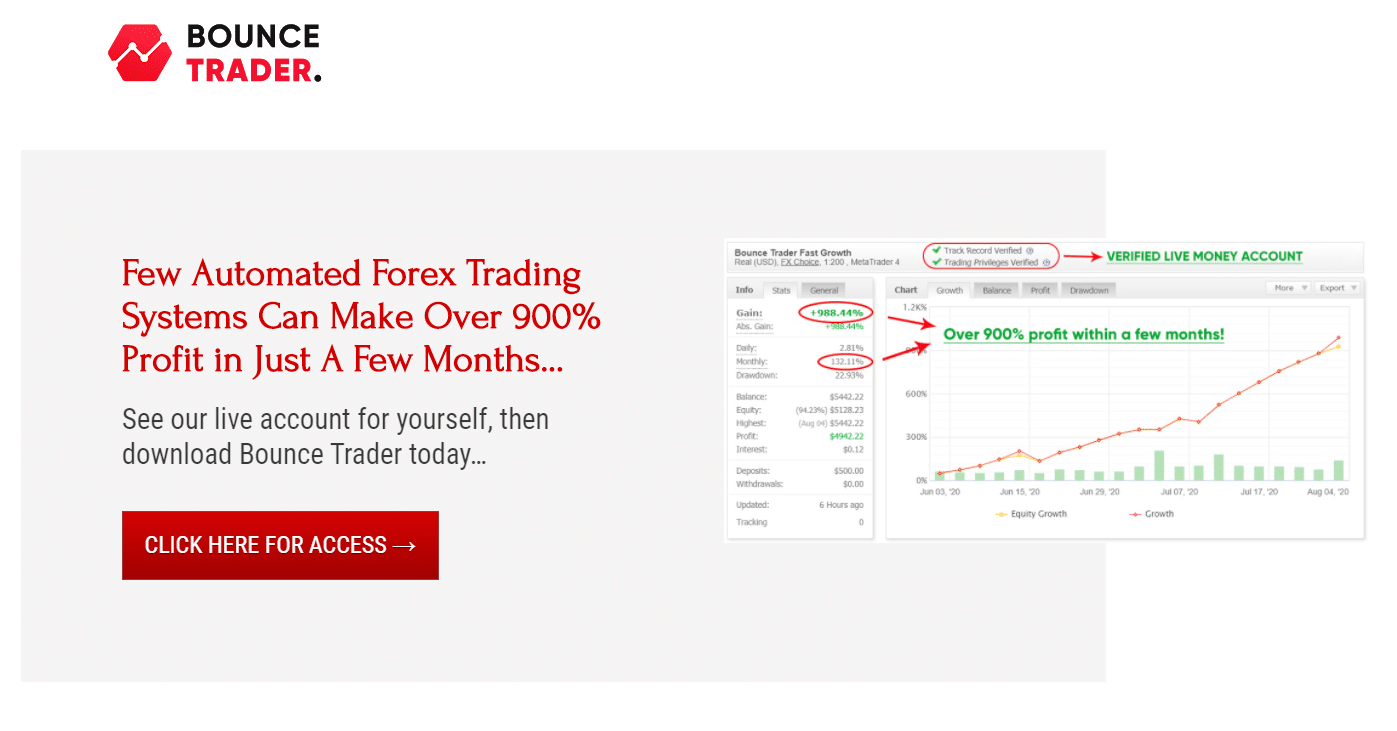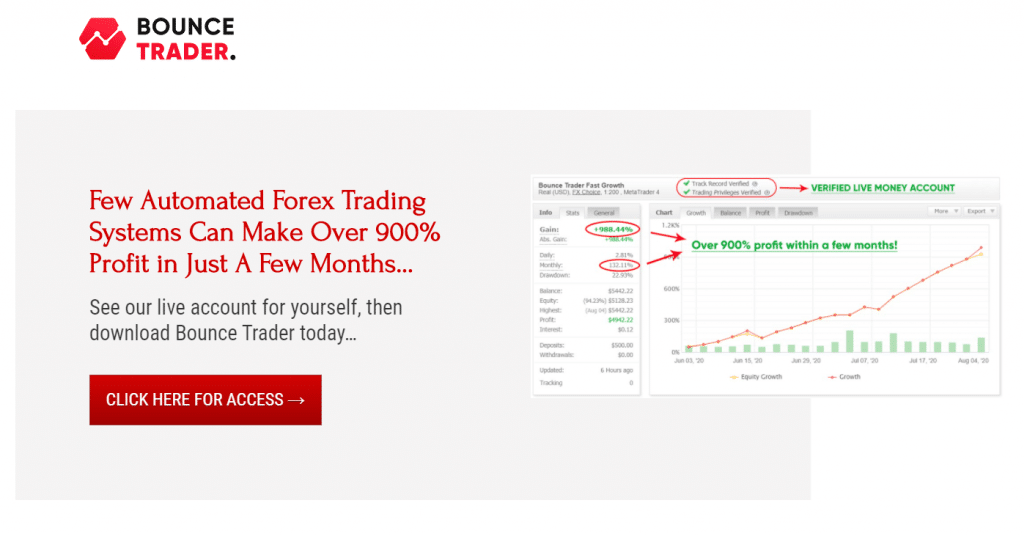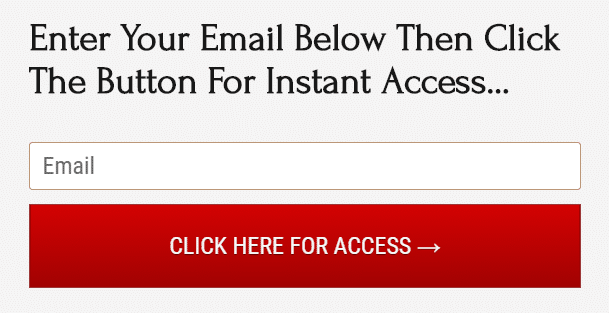 They did it to grab people's emails to send them spam. So, we have to provide an email to reach details.

So, it works.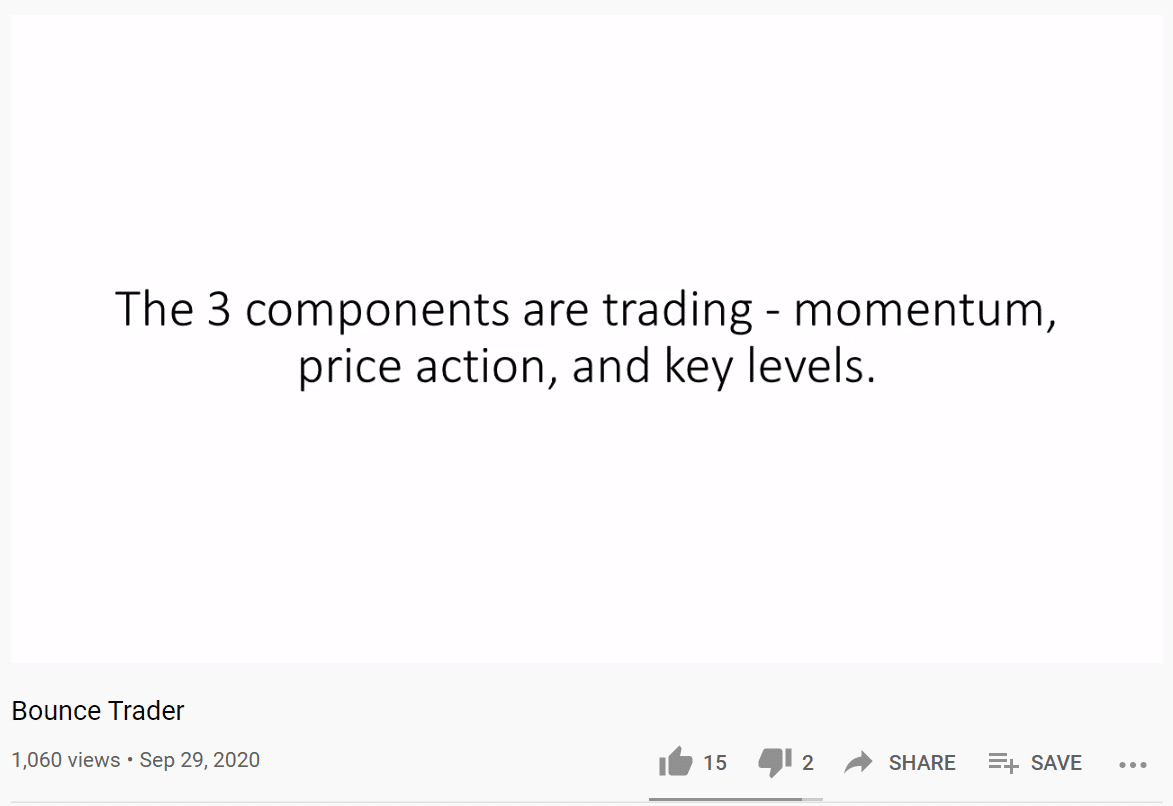 There's a video with voice explanations of how everything works. On Youtube, it has 15 likes and two dislikes.
Features
The robot performs fully automatically.
It runs three systems: Momentum, Price Action, and Key Levels.
It works with any leverage.
The EA doesn't use Martingale, Grid, and Hedging.
We can use it on FIFO-regulated brokers.
We can start trading with a $100 deposit.
Bounce Trader opens a trade at a time.
There are tight Stop Loss levels.
The robot works with different risks, from conservative to aggressive ones.

Momentum looks for overbought and oversold levels based on various indicators.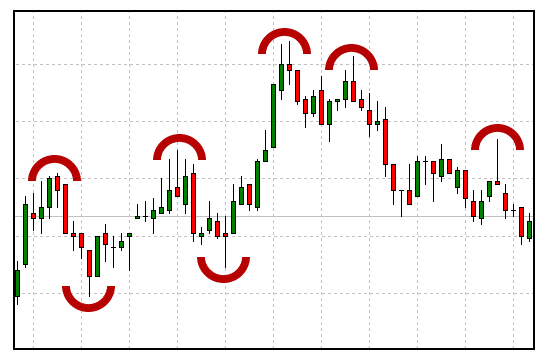 The system checks candlestick levels, high and low levels, size, and placing to predict market moves.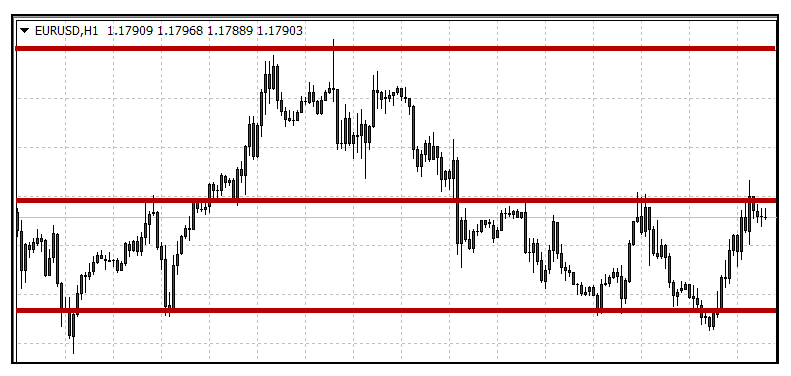 From this H1 screenshot, we see support and resistance levels and how the machine sees them.
How to start trading with Bounce Trader
We have to register a real or demo account on any broker.
We have to download and set up an MT4 terminal.
We have to buy a copy of the product and download it.
We have to attach it to the chart, setting desired risks.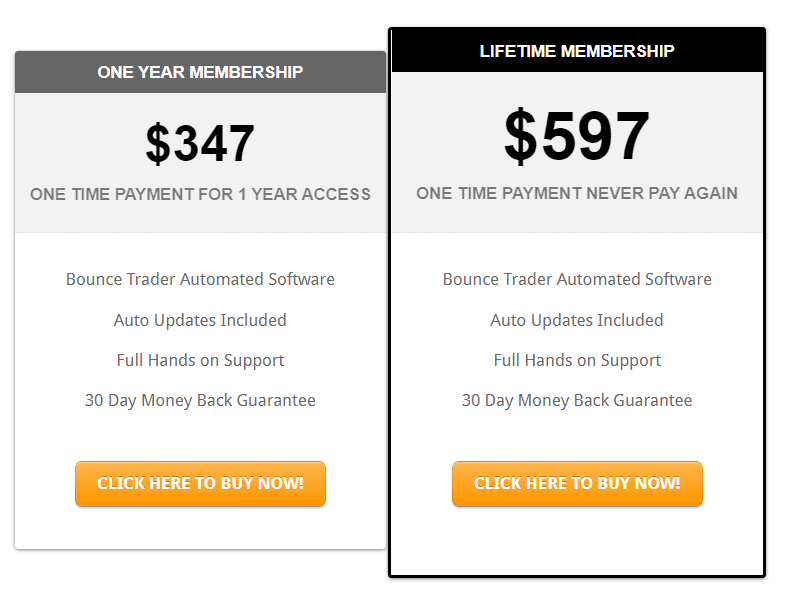 The EA is available in two packages. The subscription-based package costs $347 for one year. Bounce Trader will receive auto-updates. The lifetime membership package costs $597 and includes the same features. Both of them have a 30-day money-back guarantee.
Backtests
The Leap FX, as usual, didn't provide backtests of its all-new strategy.
Verified Trading Results of Bounce Trader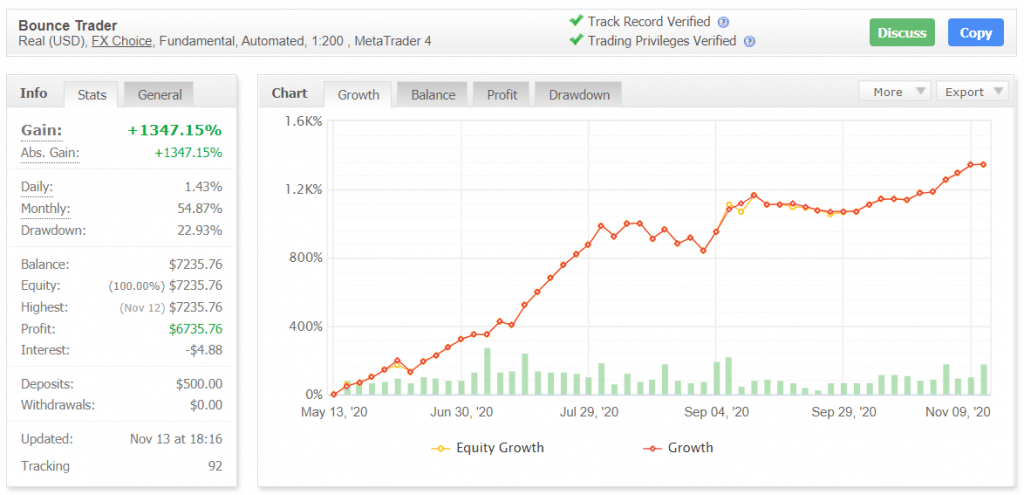 It's a real USD account on FX Choice. The EA uses Fundamental indicators in its calculations. The robot trades automatically with middle 1:200 leverage on the MetaTrader 4 platform. The account has a verified track record. It was deployed on May 13, 2020, and started working with insane risks. The absolute gain became +1347.15%. An average monthly gain is +54.87%, with 22.93% of the maximum drawdown.


It traded 53 deals with 1030.6 pips. An average win was 41.20 pips. This is a bit lower than an average loss (-58.31 pips). The win-rate for Long deals is 78%. Short deals have 76%. An average trade length is up to 17 hours. The Profit Factor is 3.65.


The robot works only with GBP/USD trading both directions equally and profitably.


Most activities occurred at the opening of the European market and before closing the American market.


The EA trades all days equally.


It still works with high risks, but not insane as it's been at the start.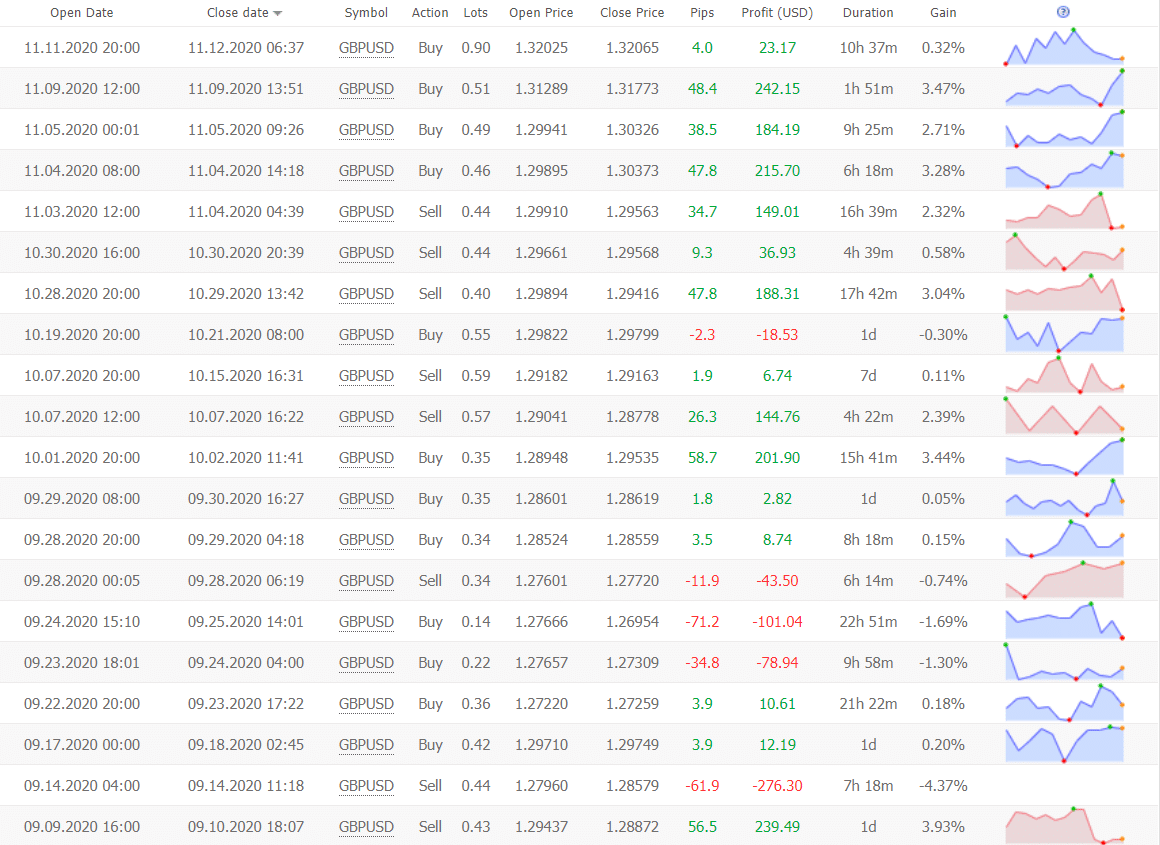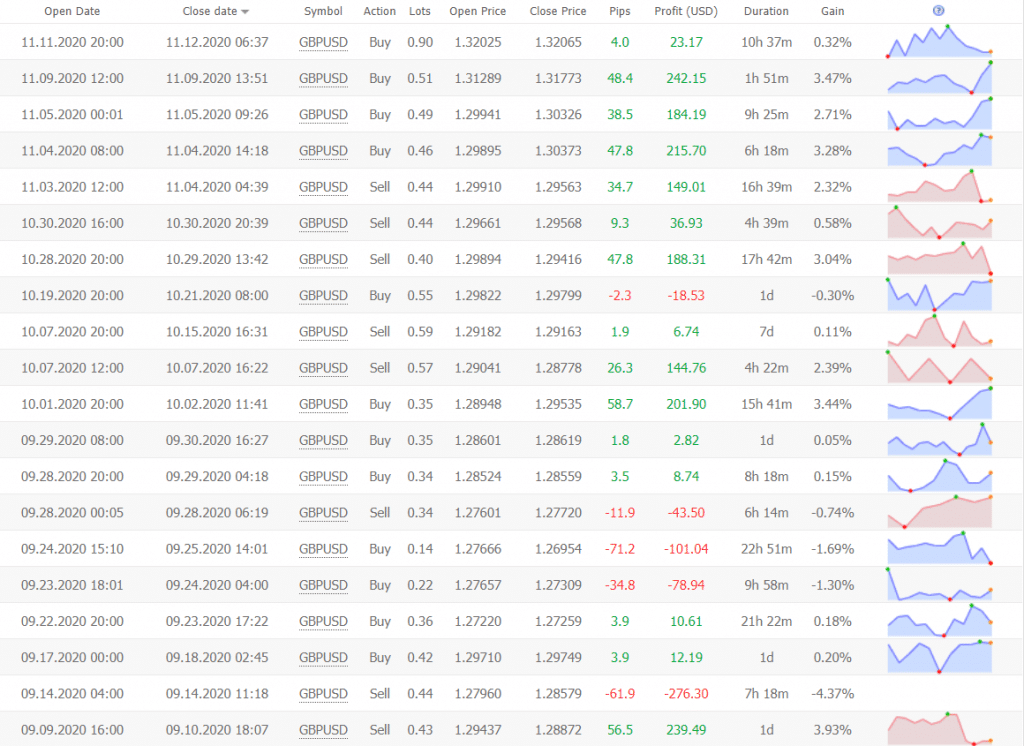 As we can see, Lot Size varies without any reason.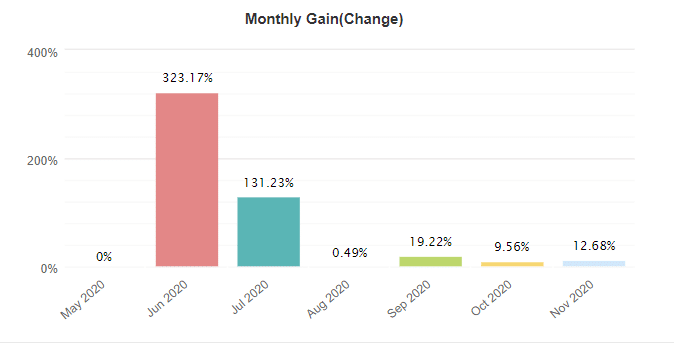 Without quite high risks, the monthly profits are between 9% and 19%.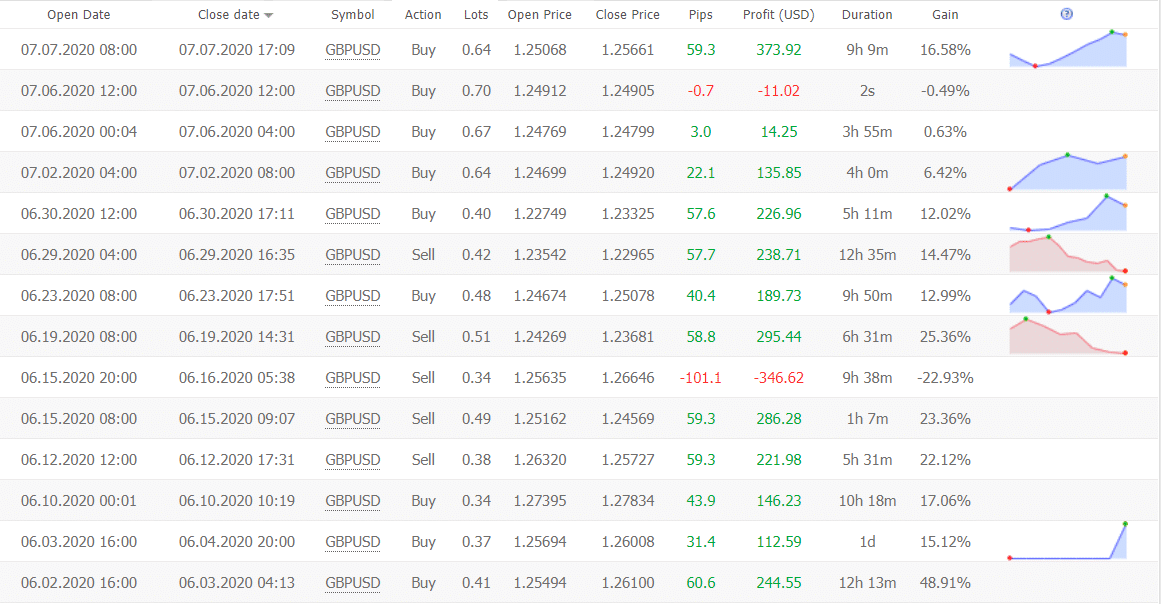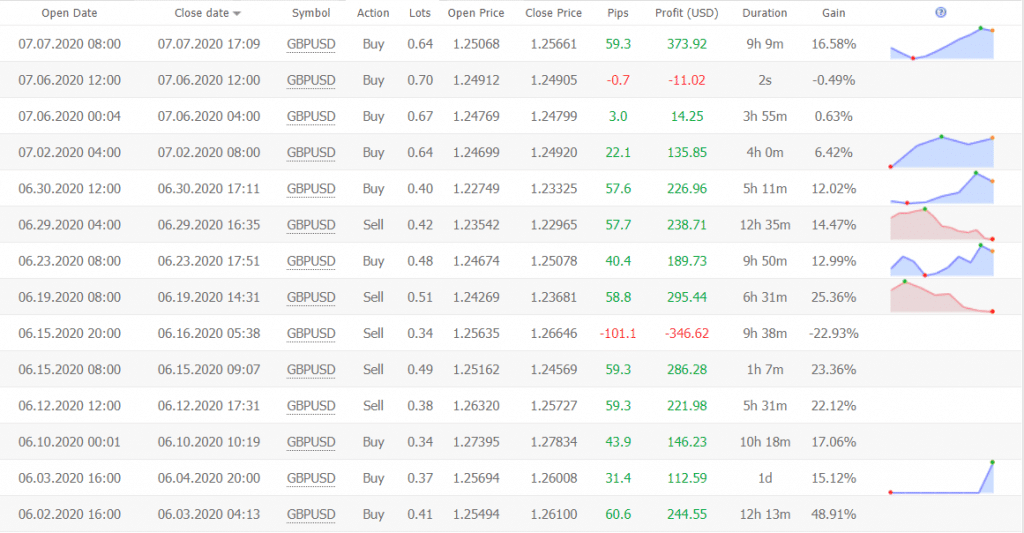 The start of trading activity was with an insane Lot Size (0.41). For $500, it should have been 0.05 maximum, but not 0.41.
People's feedback

The company didn't create a profile for this EA. So, we have a general one. It has a 3.7 rate from 5 possible, based on ten reviews.


There are several negative testimonials. This one was about a refund case.
Is Bounce Trader a viable option?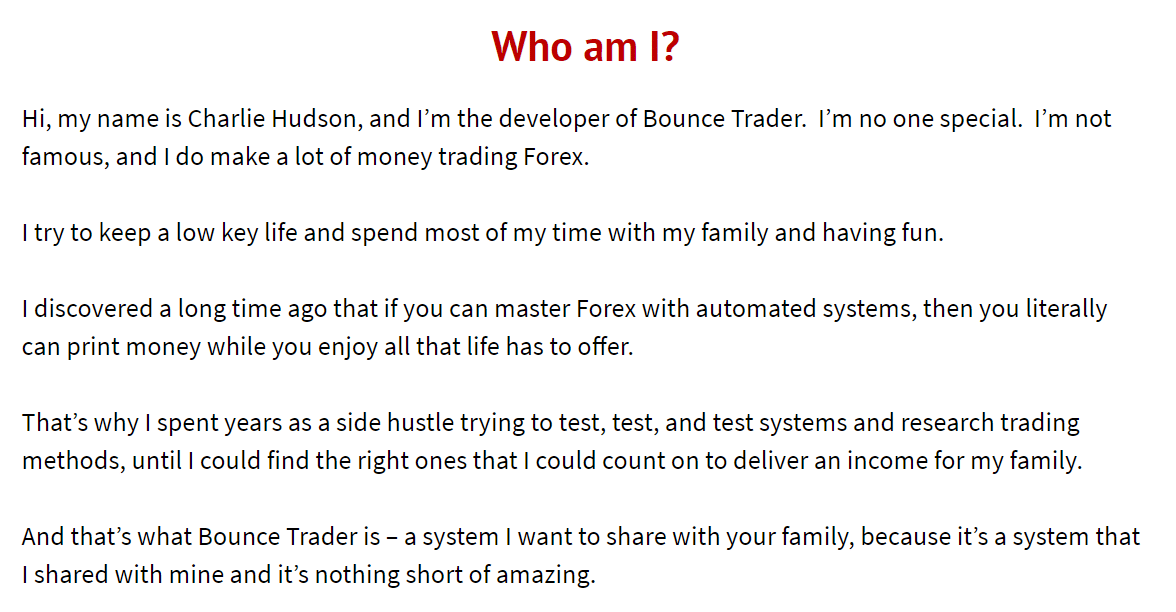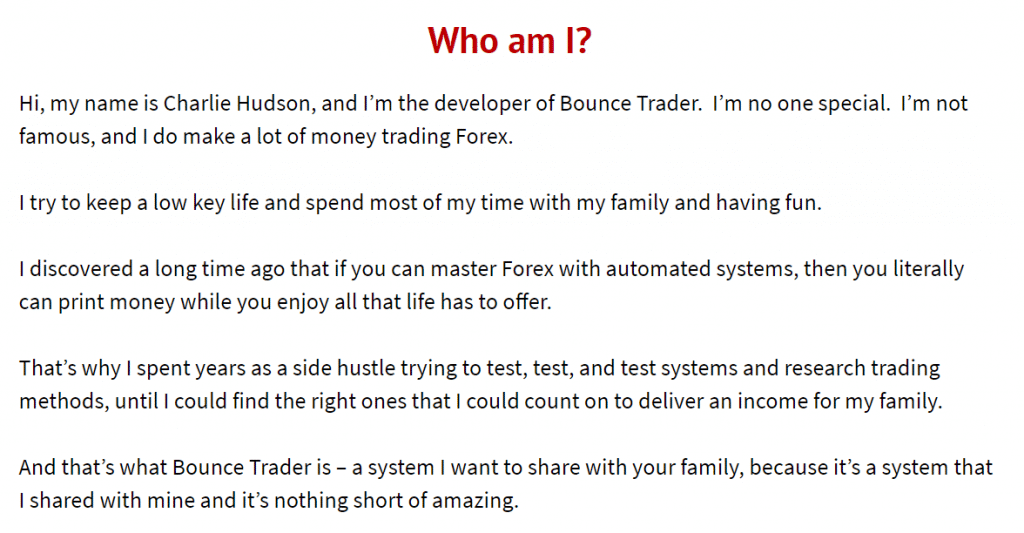 There's an explanation from the developer how great he and his software are. The EA is weird, especially when we talk about Lot Size calculations. We don't know how the money-management system decides that one deal has 0.38, another one right after 0.50, and so on. So, there can be a case when the system goes nuts and sets a 5.00 Lot Size trade instead of 0.50.
Conclusion
The robot was designed by Leap FX and received a proper-styled presentation that usually doesn't include settings explanations, money-management explanations, margin explanations, symbols preference, and, of course, backtests. Trading results show that with medium risks, the robot makes from 9% to up to 19% of the monthly gain, placing weird trades. The developer didn't explain what SL and TP level the system uses because trading results showed that the EA covers the levels from the broker. Pricing is also high. A copy of the robot for a lifetime costs $600. It's an overpriced offer as for a one-symbol EA.