About
Dux Forex is a well-known signal provider based in Cardiff, UK. Their signals are provided by traders from Scion Forex, claiming to be one of the top traders' groups in the world. The service is available on a subscription basis for a very attractive price and they are serving over 40k traders worldwide. They claim that their signal has 98% accuracy. These types of claims always raise doubt about their accuracy, so is this the case with Dux Forex?
The service claims that it was established back in 2002, however, the website was registered for the first time in 2014. Due to the nature of their service, it is more likely that they started business in a later year. They claim that the signals are provided by the group of 140 experienced traders that form the Scion Forex, trading group. To determine the potential entry they use price action, correlation, reversals, candlestick patterns, and economic news. Well, it means that they do not rely on indicators and potentially they do not have a clearly defined trading system. The service is promoted through the Clickbank affiliate network that has a reputation that offers bellow par and lower quality digital products.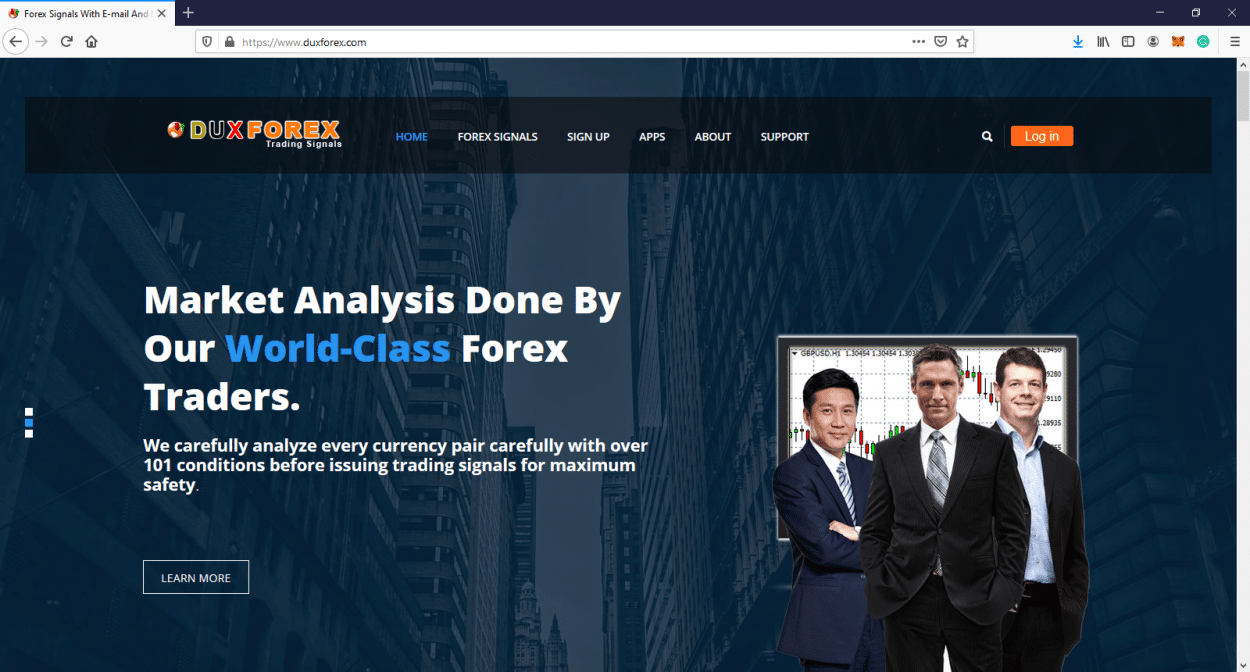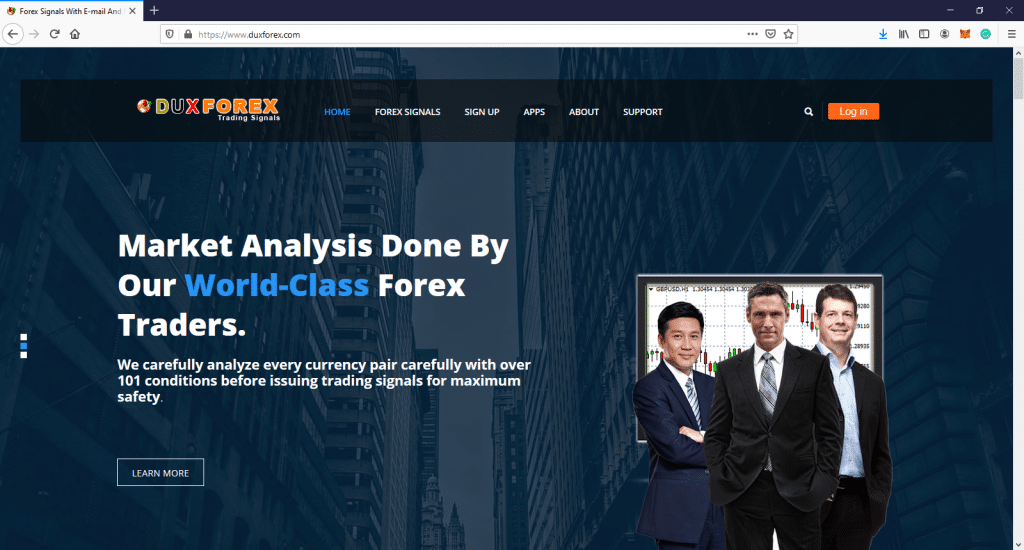 Pricing
The service is available for a very attractive price a monthly subscription costs only $4.99. It includes trading signals with sound and email alerts. The service is also available through the mobile application. A yearly subscription costs $47 while the is also a three-year plan available for $112. The payment can be processed via credit card, PayPal, Skrill, or Bitcoin.
Trading signals and support
Dux Forex claims their signal accuracy is 98%. Well, it sounds like an extremely good win percentage that is surely exaggerated. They do not have their signal providing account trading history connected to online service as MyFxBook or FX Blue. Well, it is a big miss and for that reason, I do not believe that their claim about the win percentage is correct. Moreover, since I cannot see the past trades they have recommended I cannot tell anything about their trading strategy, about the frequency of their trading, and the quality of their signals.
It is important to know how the signal service function. A subscription member can see the real-time signal listed in the panel which is updated automatically. The information will refresh automatically so the members will always have the fresh content available. They are specialized in forex signals, however, they plan to extend the business into stocks, metals, shares, and equities. The majority of signals are for the following forex pairs: EURUSD, GBPUSD, USDJPY, AUDUSD, USDCHF, USDCAD, EURJPY, and GBPJPY. For every signal they are providing an entry-level, a stop loss level and three take profit levels. A client can decide if he wants to run the trade for bigger profits and increase the risk while doing so. However, the win percentage information per take profit level will make this service to look more professional.
Dux Forex has a respectable number of reviews on the Forex Peace Army with an average grade of 4.3 stars. This is a good rating. I found many other both positive and negative reports about this service on other internet resources. However, the number of reviews is relatively small since the service claims that they serve the community of 40k traders. The service has its customer support. They provide free advice on trading for total beginners which includes numerous ways to manage the trades and important tips about money management. The service is also convenient for more experienced traders that do not have time to properly analyze the markets.
Verdict
So, Dux Forex is a signal providing service available on a subscription basis for a very attractive price. The quaintly of their signal and profitably rating is unknown since they do not provide their trading history. The frequency of the trading and trading strategy used is also unknown. Their website is full of suspicious and exaggerated claims and some important information is missing. It is hard to believe that their win percentage is 98% when they did not put any proof for this on their website. Also that their community accounts 40k active traders and the signals are provided by the group of 140 traders are pretty likely exaggerated. Therefore, I cannot recommend you using this service.

Would you like to try out trading with an Expert Advisor?
Learn more about the best forex robots.