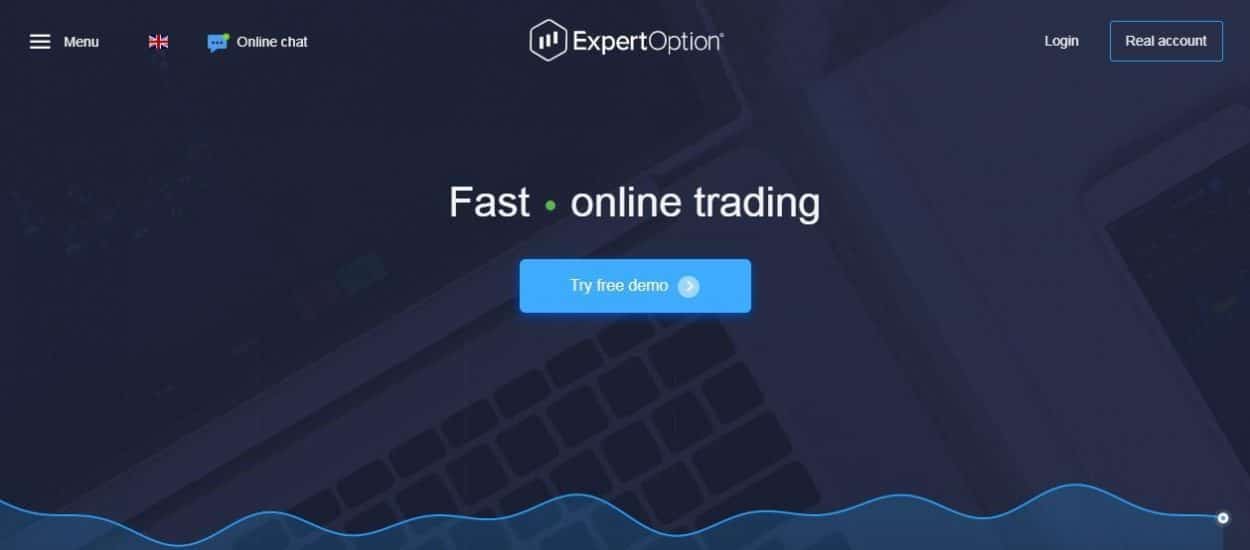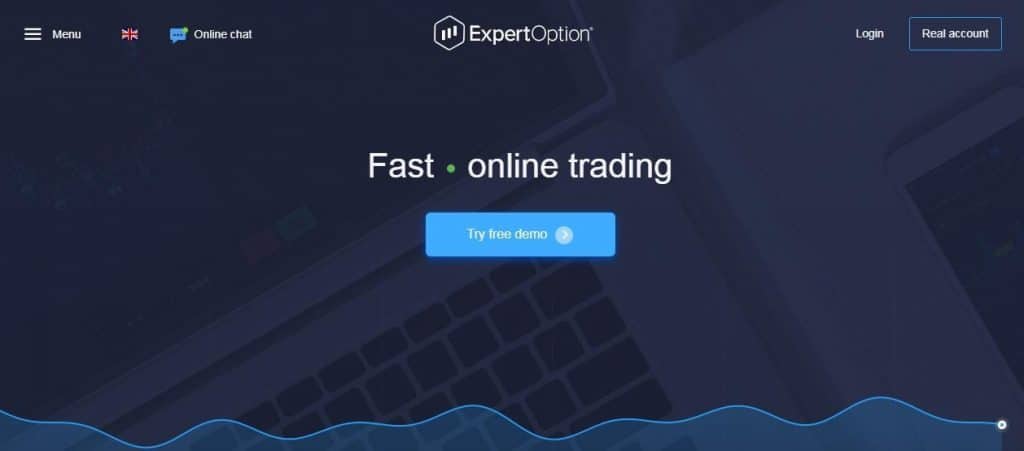 A serious problem for many traders is the choice of a broker company. It is necessary to take into account some significant circumstances. Not least among them is the convenience of using the trading platform. The most common among them are not the best choice.
Would you like to try out trading with an Expert Advisor?
Who can use the platform ExpertOption


The company began providing services in 2014. One of its principles is the ease of use of the trading platform.
Therefore, there are applications for:
• personal computers – macOS (starting with the Mavericks) and Windows (starting with XP);
• iPhone and iPad – starting from 8.2 version;
• Android – starting from 4.4 version.
To make sure that the trading instrument won the title of the winner at the China Trading Expo in Shenzhen in 2017, you can use the opening of a demo account. It will be $ 10,000, which allows you to test the platform. An additional factor that prompts you to choose, or at least checks how good ExpertOption is, is the daily performance of 30 million transactions on it.
Language support in the menu is present. But with the terms and conditions of cooperation, you will have to read only in English.
Support is available in English (for 24 hours per day) and Hindi:
• by phone – +44 20 3868 3160;
• via email – [email protected], [email protected]
The staff consists of more than a hundred account managers.
Select a tariff plan

The desire to provide services to customers with different financial capabilities and different propensity for risky financial transactions is reflected in the provision of five types of accounts. Changing the tariff plan is not difficult.
What ExpertOption offers to customers:
• Basic. A beginner trader or one who has decided to look around at a new platform for themselves is enough to deposit $ 50 to start. Then it will be possible to decide on a transition to a higher level.
• Silver. Most of the company's customers start with this tariff plan for really feel the features of trading. You need to deposit $ 500 to the account;
• Gold. Professional work begins at this level. To get a significant profit from investing, you need to get an account, which will be from $ 2,500;
• Platinum. The company recognizes as the large investor the client who has enclosed from 5 000 $. The client is provided with a personal account manager. Successfully practicing traders also tend to use this tariff plan;
• Exclusive. Access to the Exclusive is by invitation only. Information about this can be obtained from the personnel manager.

To withdraw funds, you can use the services of more than 20 payment systems:
• Neteller;
• Skrill;
• Perfect Money;
• FasaPay and others.
Money is also withdrawn on debit and credit cards:
• Visa;
• MasterCard;
• Maestro;
• UnionPay.
Priority is given to applications received from Gold, Platinum, Exclusive account holders. Withdrawal will take two working days.
What can you trade and what tools to use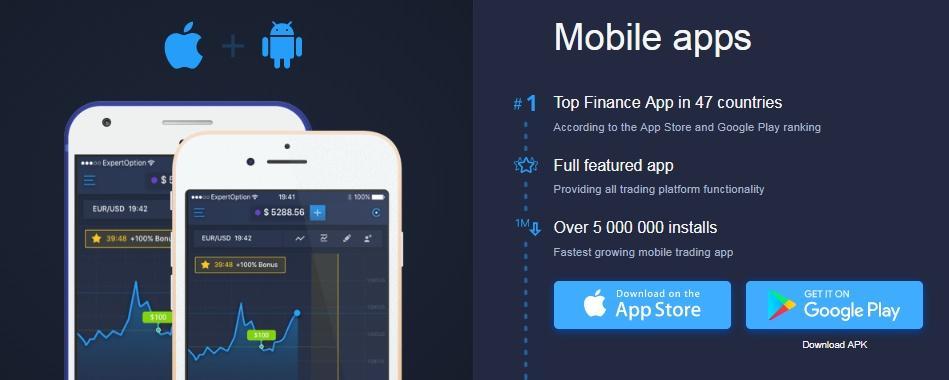 ExpertOption offers more than 100 assets to trade. Among them are the shares of the world's largest companies, like Apple, Facebook and McDonald's. The list of financial instruments is constantly updated.
For technical analysis it is proposed to use:
• 4 types of graphs;
• 8 indicators;
• trend lines.
A social trading service is available for beginners who have not yet gained sufficient confidence in their abilities.
Training and participation in the Partner Program
The proposed training program assumes learning of:
• conceptual base;
• a dozen of the most popular trading strategies;
• basics of technical and graphical analysis;
• beginnings of fundamental analysis;
• features of the psychology of trade in general and trading in particular.
The participation in the partner program ExpertOption is profitable.
A high payout percentage of profits is proposed:
• broker – 50-60, while the trader is active;
• attracted webmaster – 5.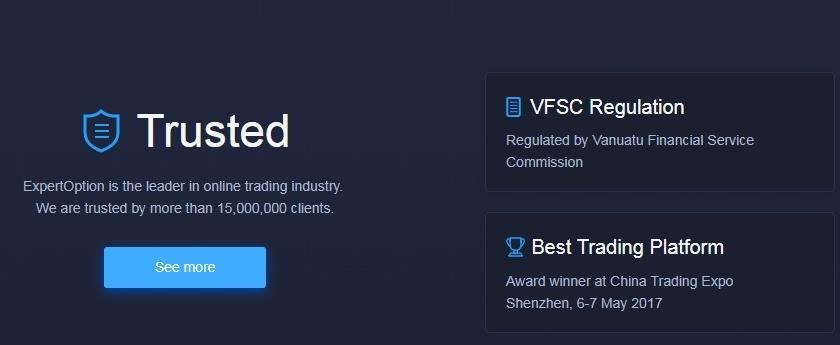 Final Thoughts
ExpertOption offers services to beginners and experienced traders outside the zone covered by tight financial regulation. Accordingly, it suggests a higher level of profitability of transactions. The risk, inherent in trading by definition, of course, is not excluded.
The company operates under the control of the financial regulator – VFSC. The level of trust and reliability is evidenced by the number of open accounts, which exceeded 13 million.

Would you like to try out trading with an Expert Advisor?