Today's review will be about Forex Steam.

The EA was introduced as a powerful and super viable trading solution. There are over ten years of verified track records. The client base is over 4000 traders. The EA works on over 10000 accounts. The company has no name nor headquarters or office.
Features
Let's talk about features:
There's an advanced retrace technology. We haven't received any well-written explanation about what it is.
Holiday Filter forbids the EA to trade during certain days.
Spread Filter provides protection of the account by stopping opening trades with high spreads.
The robot has 10-years backtests to prove a strategy. We couldn't find any backtest reports on the site.
The developers provided many options to customize our money management like Filters, Trailing Stop Loss, Break Even, and so on.
FAQ tells us that there are Light and Normal versions of the product. The offer includes only one. The light version works on the M5 time frame. The normal one works on M30.
The robot performs a trend trading strategy.
We can use it on ECN and 5 digit accounts.
The minimum deposit should be from $300 or even $500 for a standard account.
The robot doesn't have a News Filter feature.
How to start trading with Forex Steam
We have to follow the next steps:
We have to buy a robot.
Install it on the MT4 terminal.
Register a real account on any broker.
Attach the EA to a chart or charts. The developer didn't provide information about which symbols the robot works with.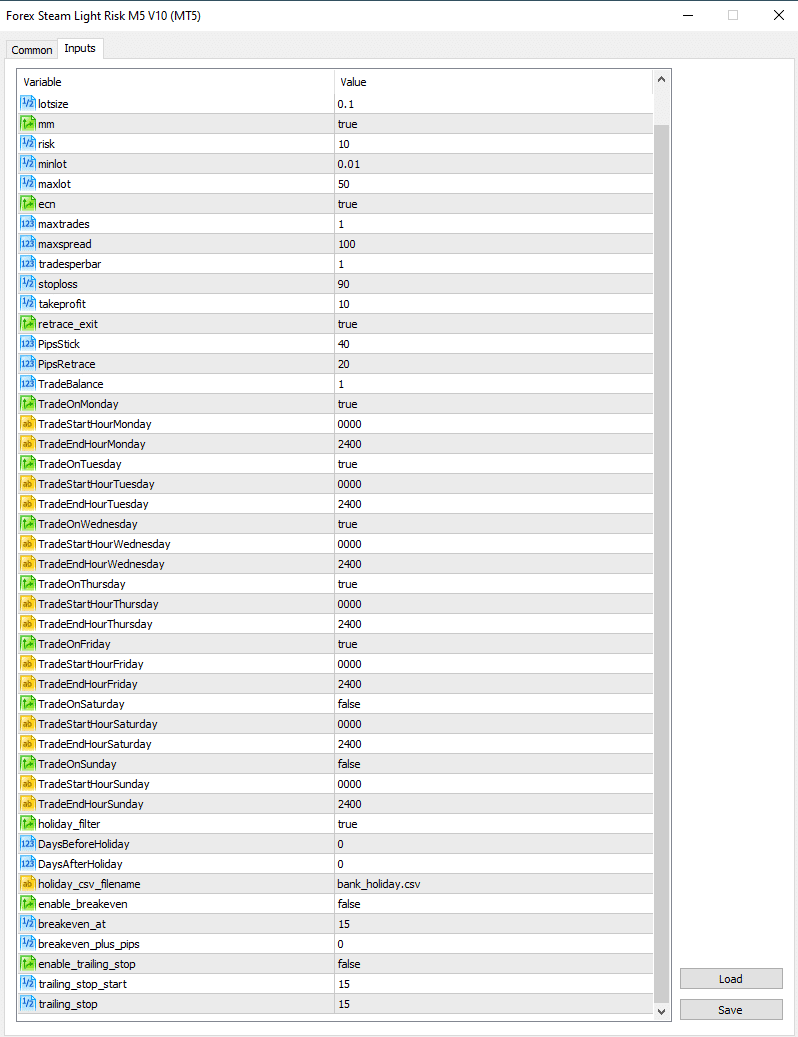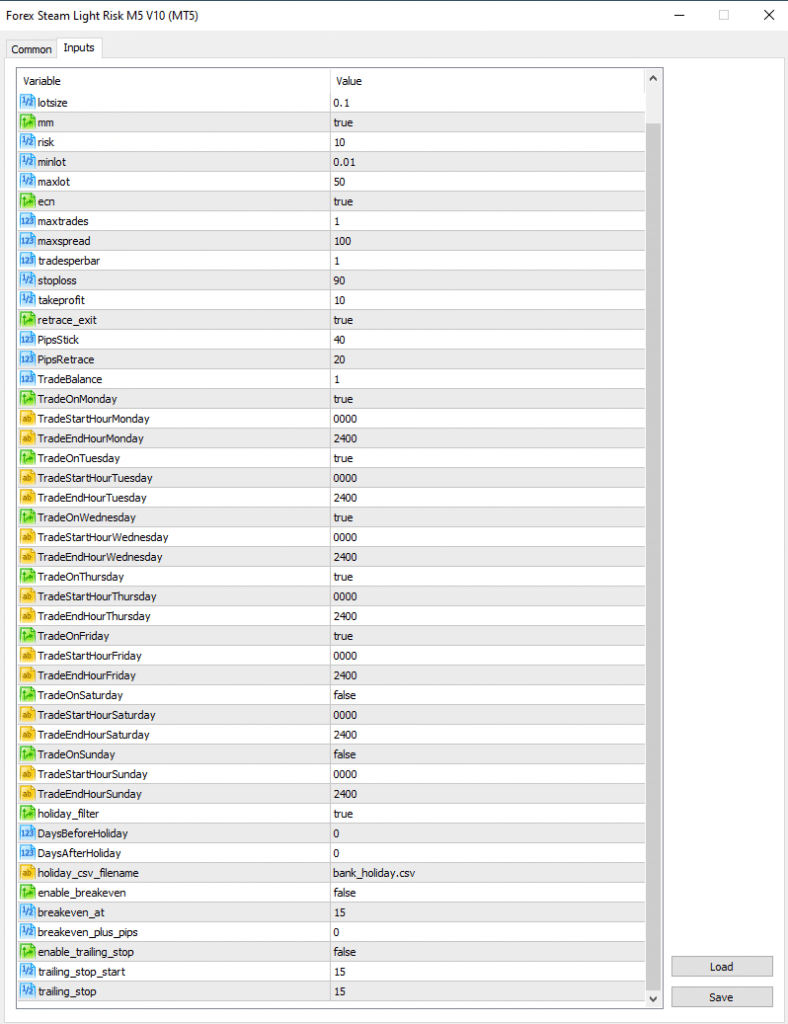 There's a list of settings. If we don't know something from it, we can check the user manual or write to their support directly.
Backtests
The developers decided not to publish any backtest reports.
Not-Verified Trading Results of Forex Steam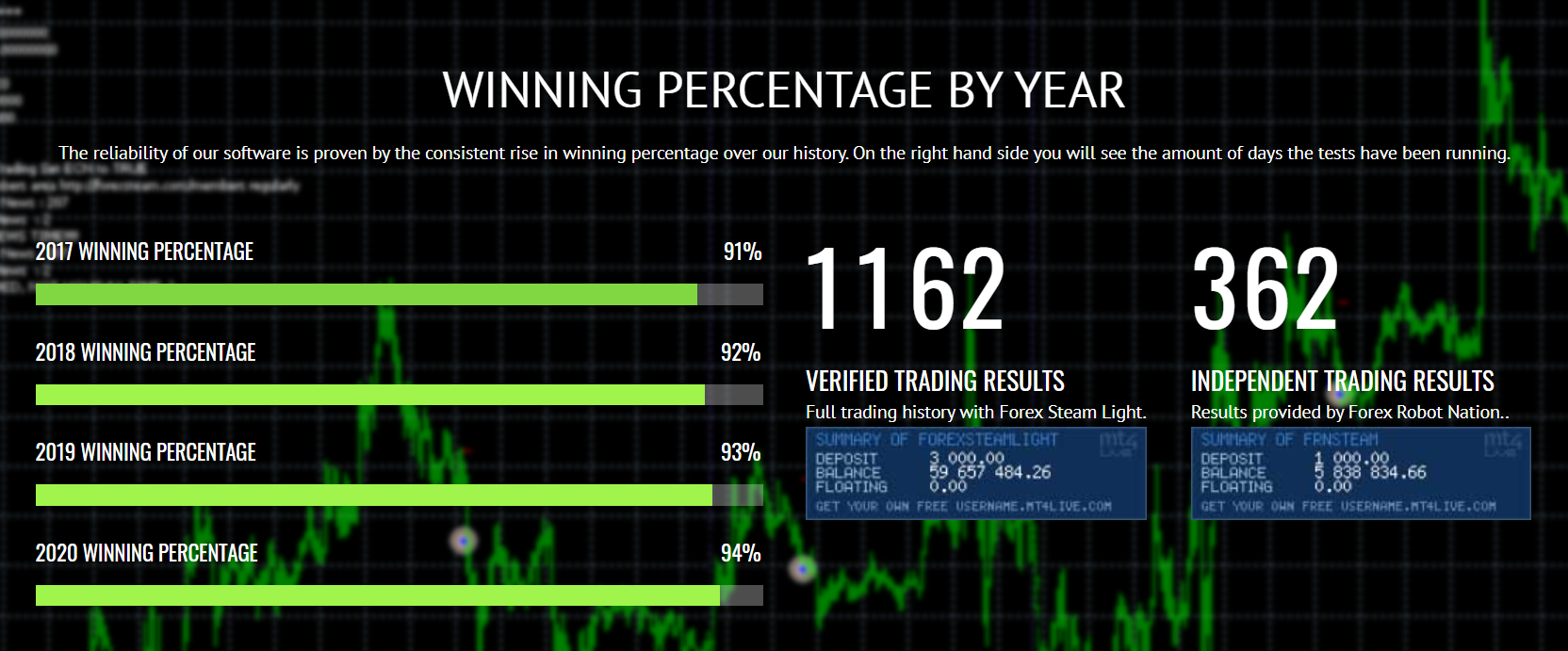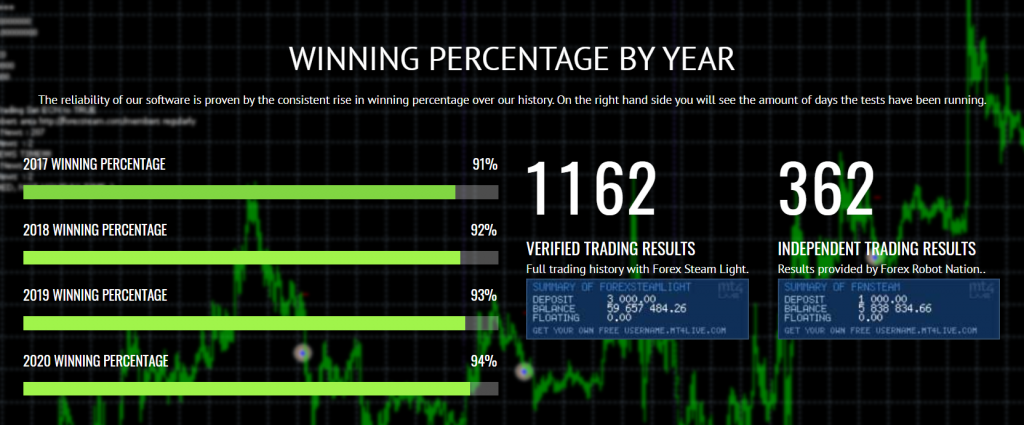 It's how the vendor decided to convince us that the robot trades for four years.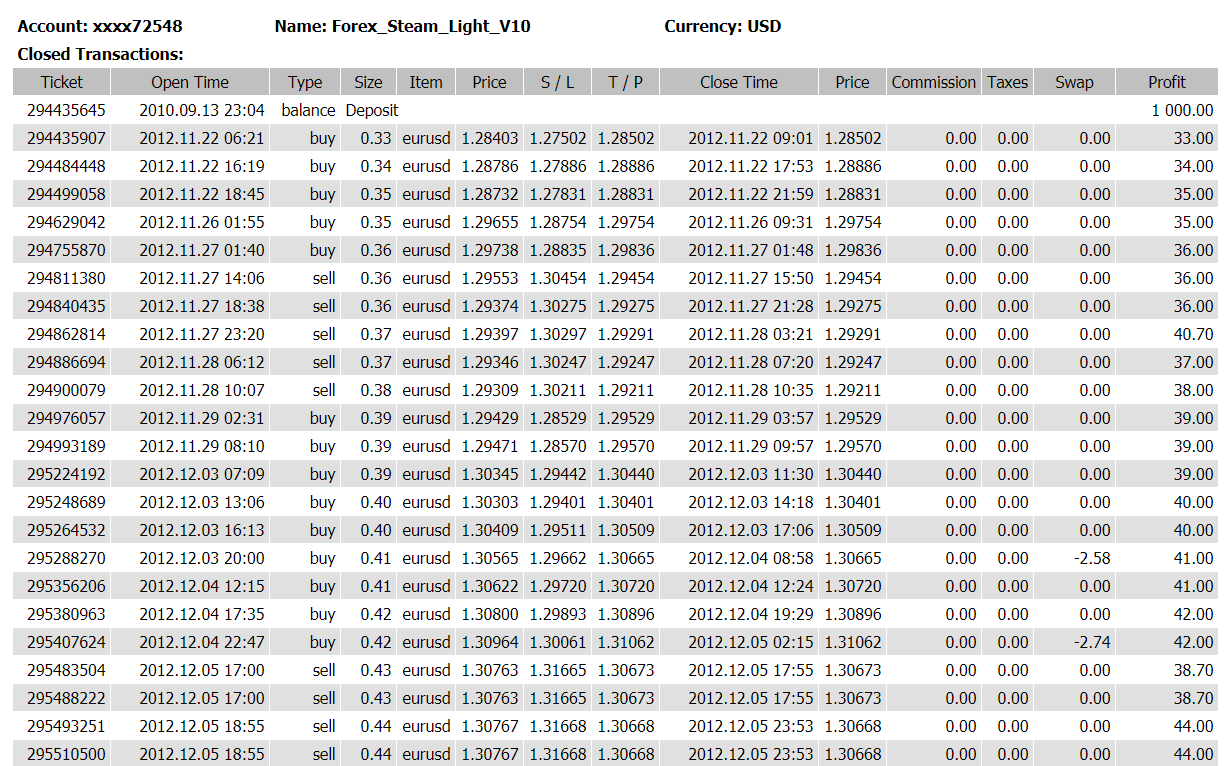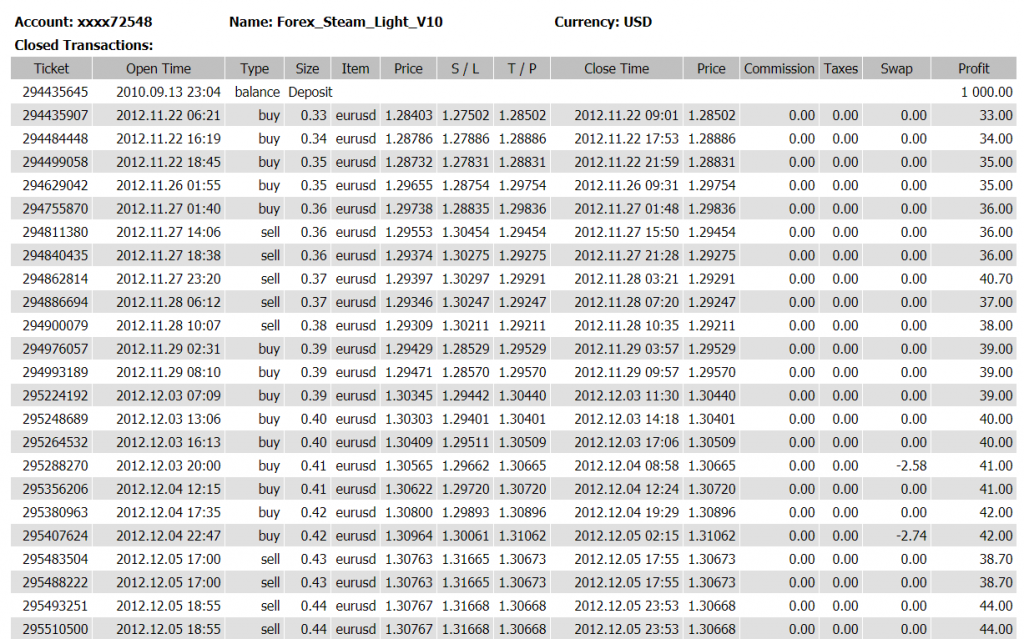 We're not sure this report is real. We know that the test was performed with such big risks. Trading on a $1000 account with a 0.33 Lot Size isn't a smart way to start trading.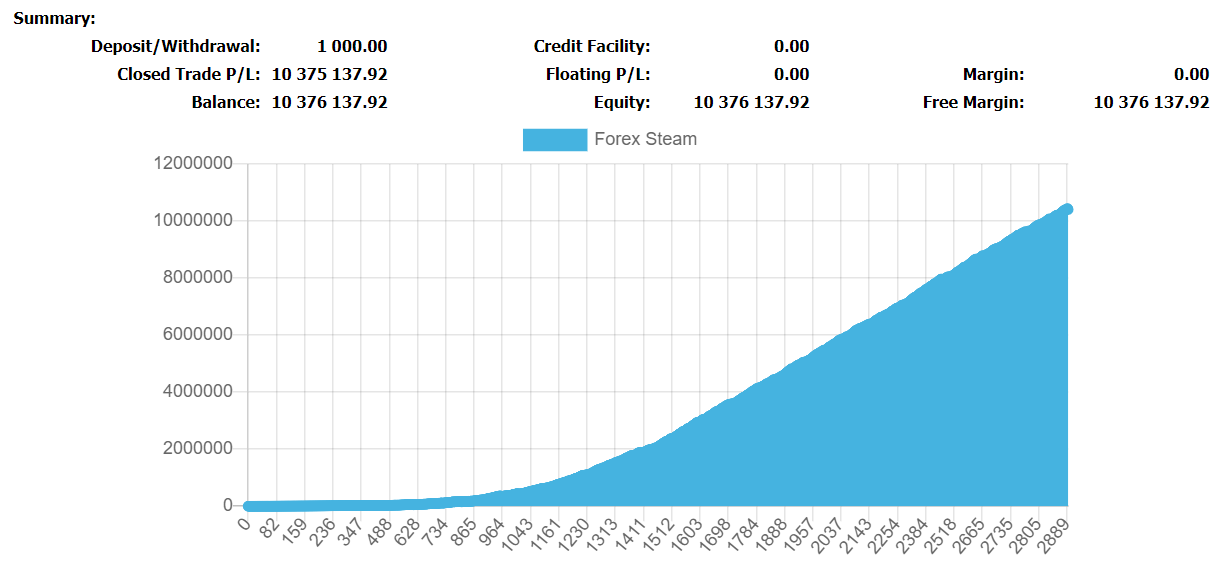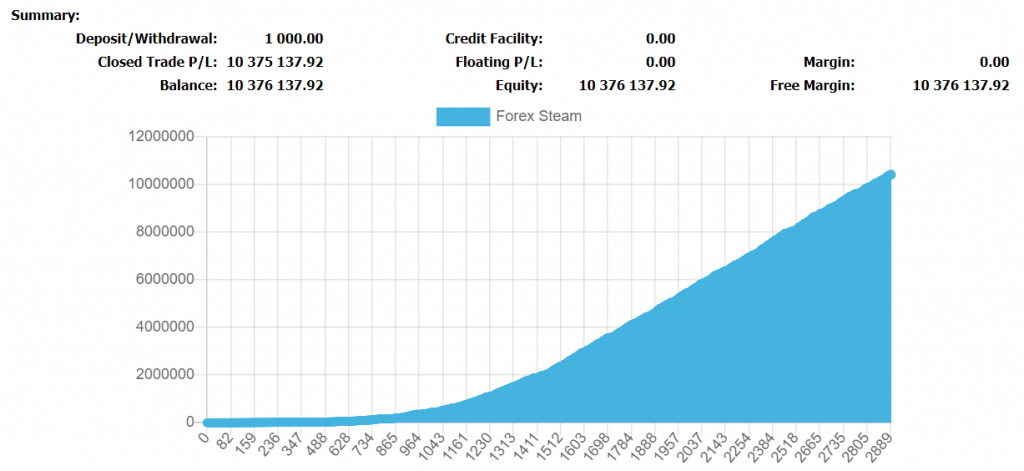 The robot closed 2889 deals and provided the account with $10.37M in profits. It doesn't look like "1162 verified trading results." It's a fraud way to convince people who don't know anything about Forex that these results are real ones.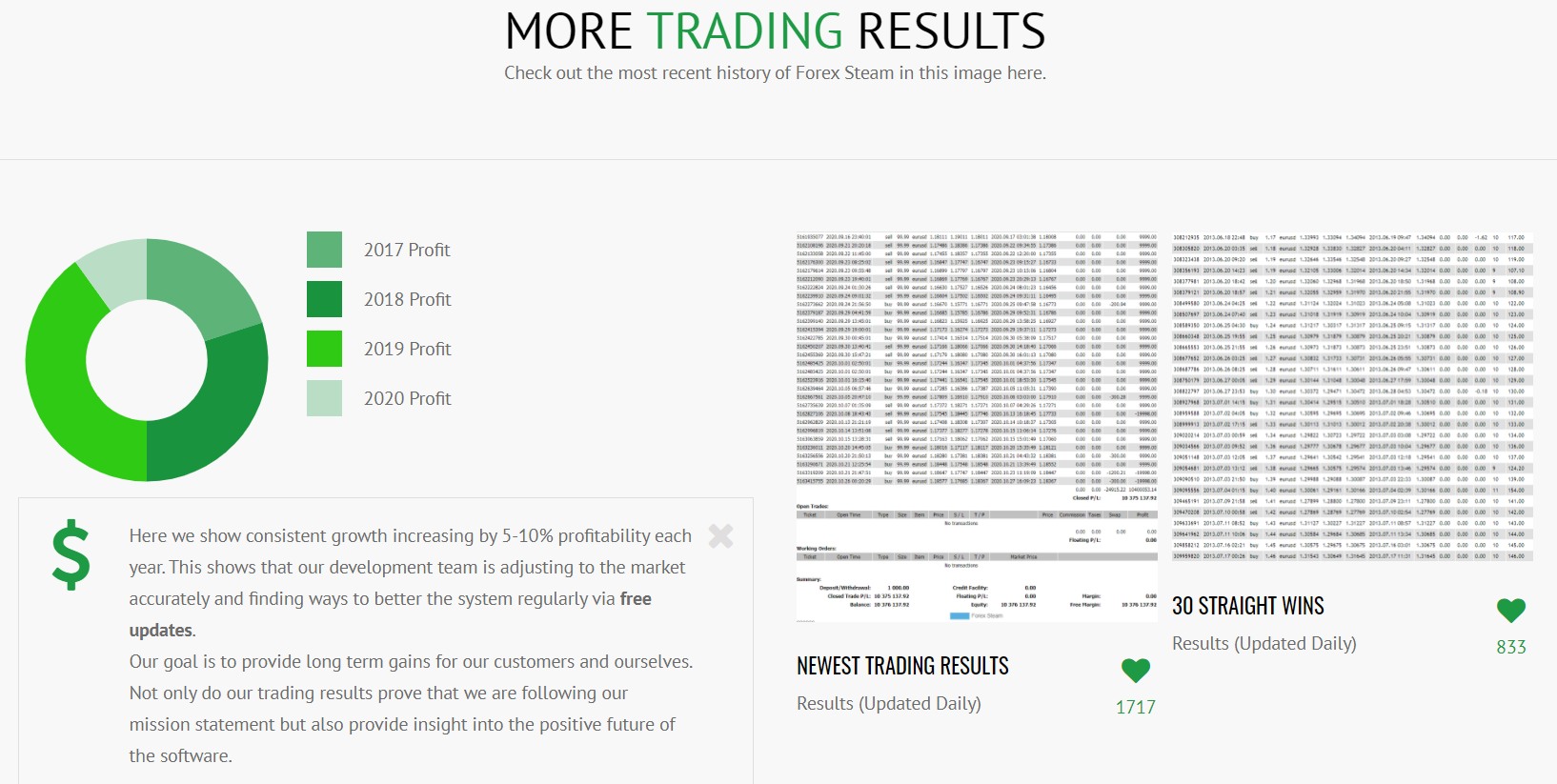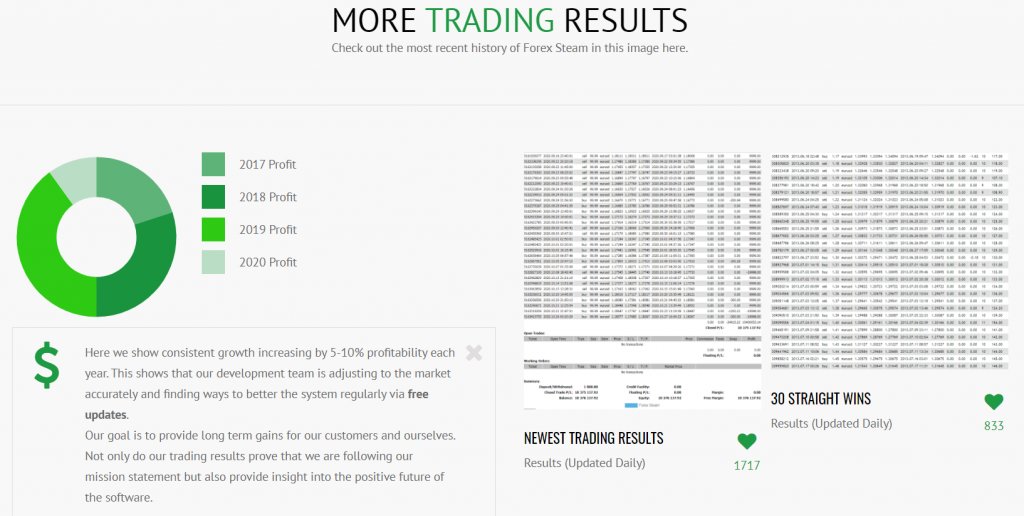 The newest trading results have the same format and have a connection to any account.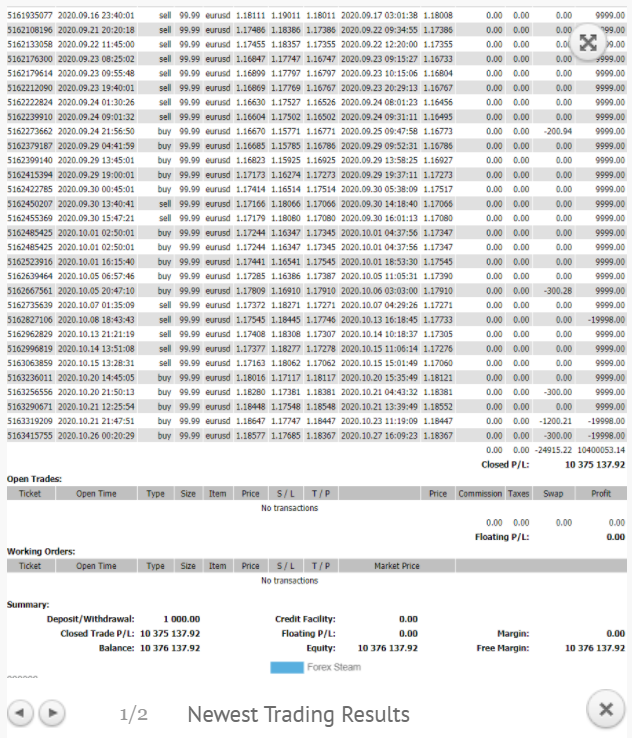 It's not the newest trading results. It's another backtests or just made in the Excel sheet. The vendor just wants us to blindly trust these numbers.
People's feedback


There are many onsite positive testimonials.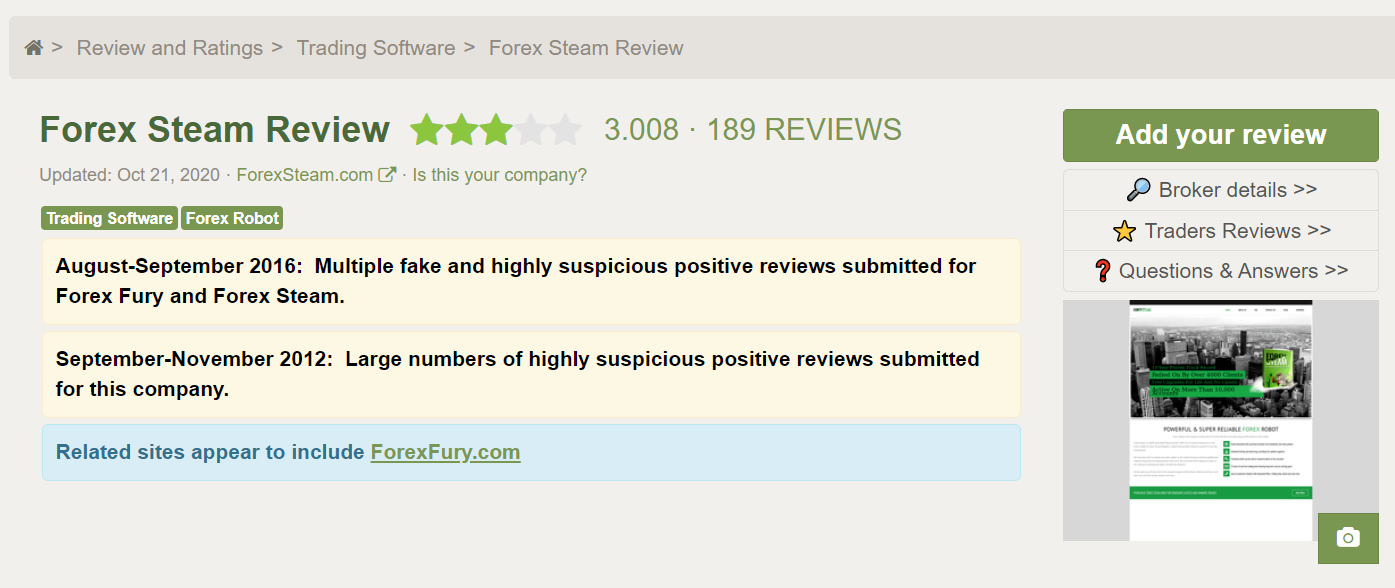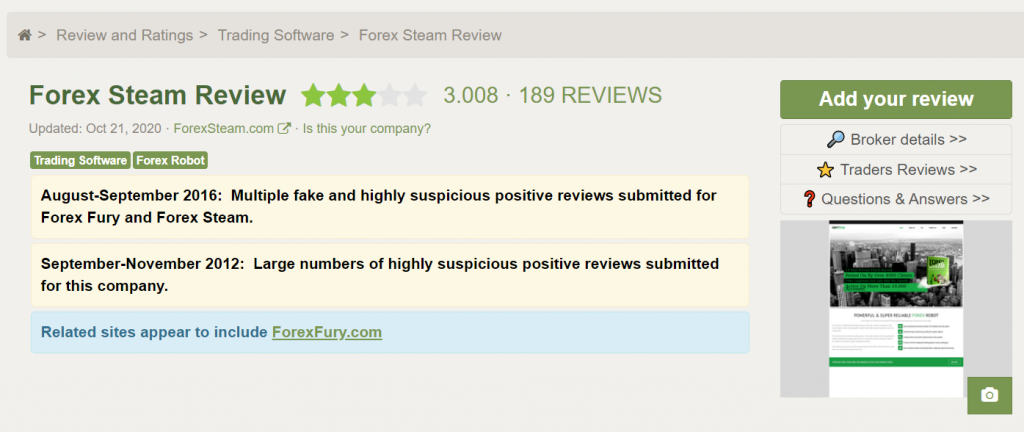 There's a 3-star-rated profile on the FPA. By the way, there are many testimonials.


From this review, we knew more than from the whole presentation: it's a scalper and it trades GBP/USD and USD/CAD for sure.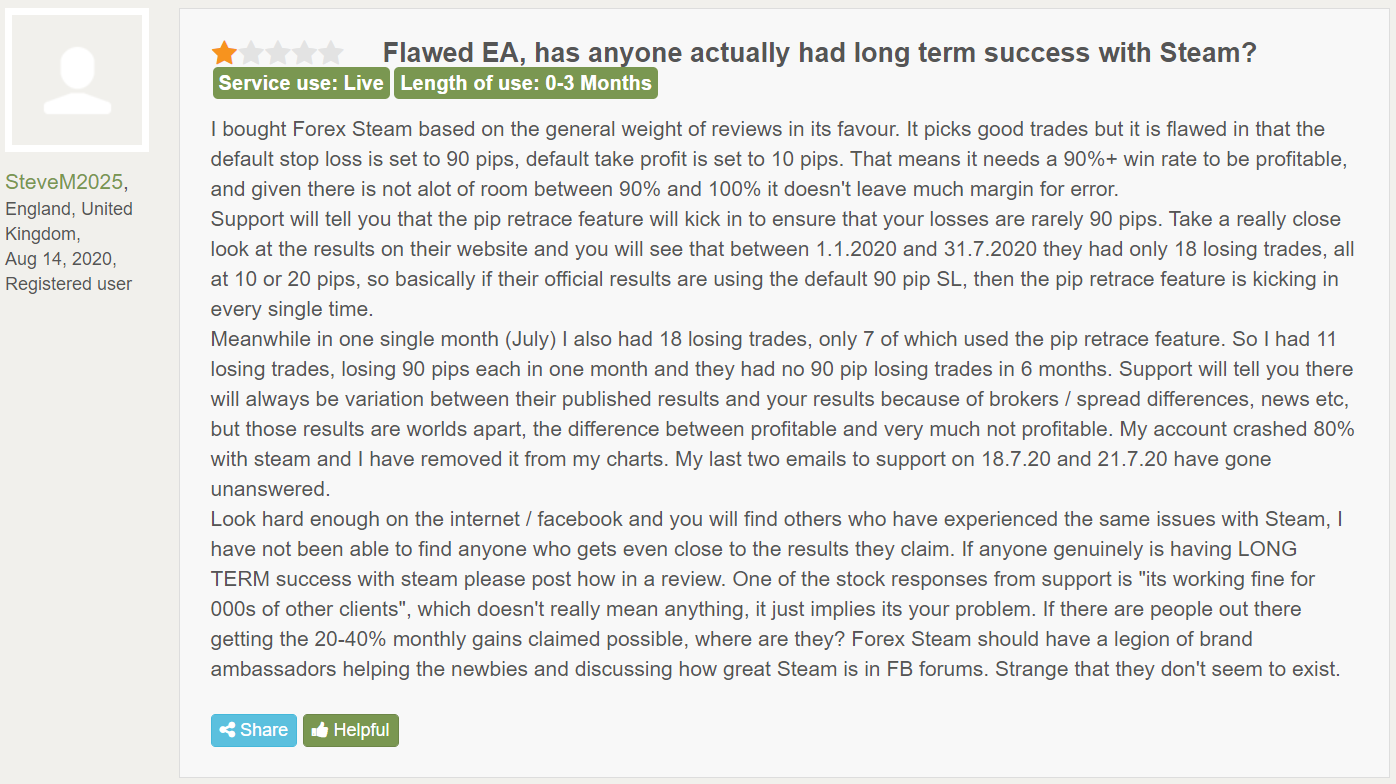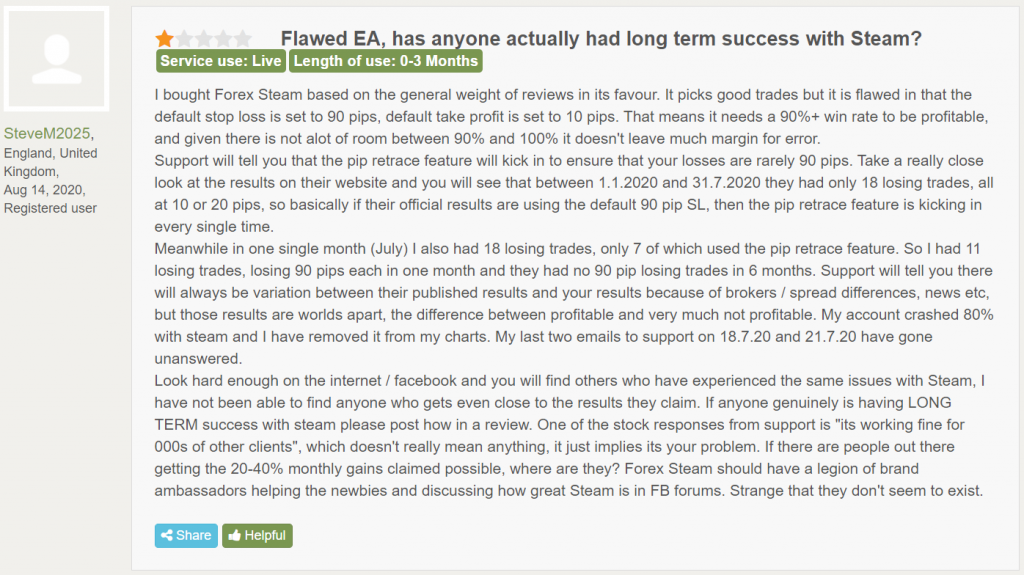 This review reveals the problems of many robots: little TP and huge SL. So, to cover one loss stopped at the SL level we have to win 9 trades in a row.


There's even a complicated review that unites two robots: Steam and Fury.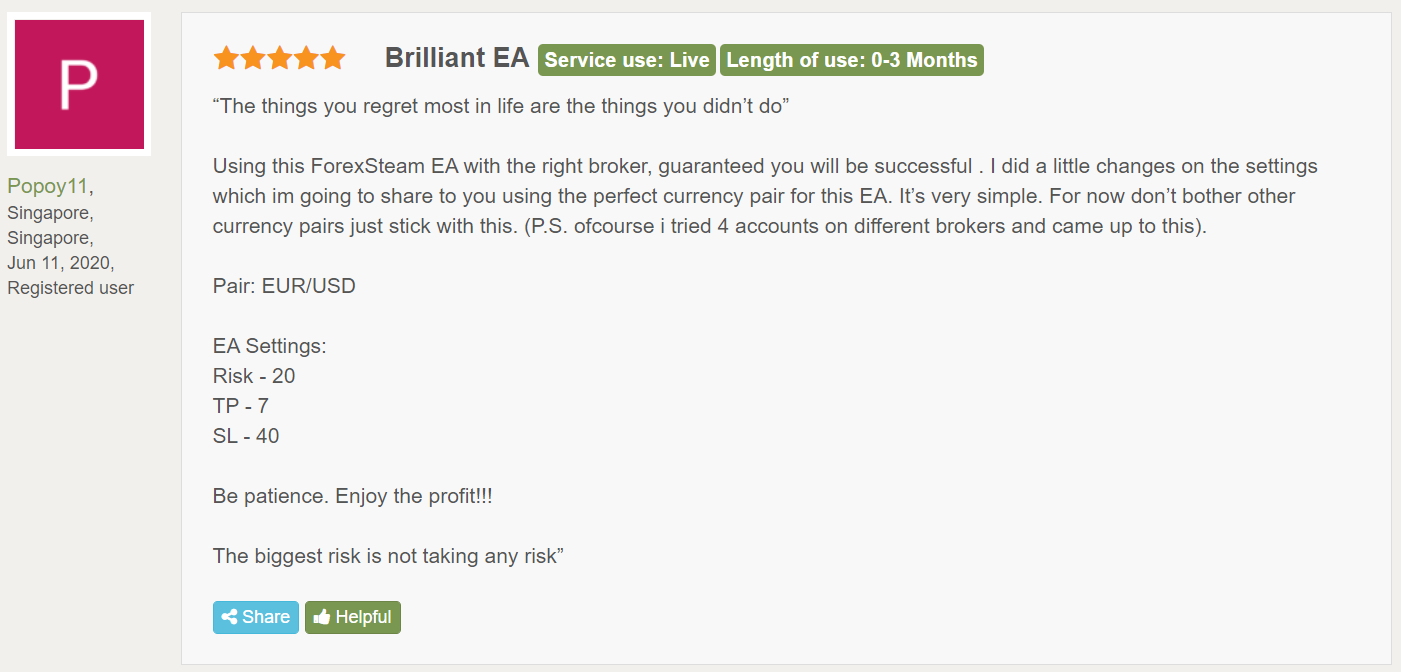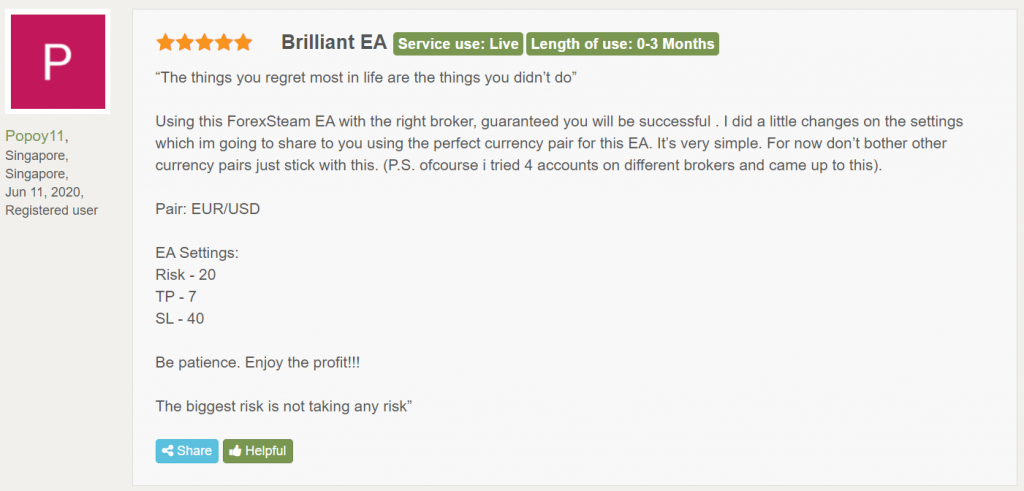 As we can see, default settings don't work well. We have to customize our own. So, what's the reason to buy it if it wasn't customized well? Few people can read trading results and update settings.
Pricing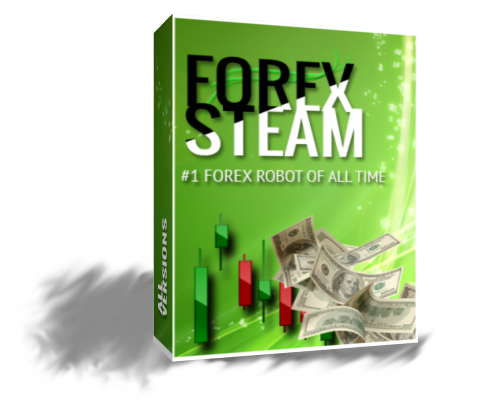 There's a single package that costs $120. For this money, we'll get a lifetime membership, all versions of the robot, free upgrades, and updates. There are four licenses in total. We can't use them for demo accounts or real ones.
Is Forex Steam a viable option?
We don't think so. The robot doesn't have any trading results at all even taking into account that the vendor sells it over three years. That's a big problem, because, as we saw on FPA, many people told that the developers are out of place and blame traders that all losses occurred because of settings. If we talk about settings, there are comments on how to optimize settings for each symbol. Notice that they were provided by traders, not by developers. It's not professional behavior. The presentation has a huge lack of useful information like what symbols the robot trades, what strategies are behind the system, risks, profit expectations.
Conclusion
This robot is a good option to avoid. There's anything we want to see in any EA's presentation. The core disadvantage is that the developers don't trade on their account. So, we don't know how they want to keep the EA updated if they don't know market conditions.