Jet Trader Pro is a robot that has been making profits for 14 months in a row according to the developers' claim. There is even more positive information about the system provided. So, we can't stand aside from it. It's time to check everything out.
Would you like to try out trading with an Expert Advisor?
Features
The developers provide us not only with features explanations but also with various details about the robot performance and some advice about its customization.
We can expect that the system will provide our account with automatic orders execution.
It can work only on MT4.
The advisor manages EURUSD to receive the best results.
We can rely on the money-management system that cuts drawdowns as early as possible.
It's possible to get started working with this solution without having proper experience.
The system allows us to bear the risks we can take.
There are two settings packages on the board.
We don't know details about them.
The system manages to calculate and place relevant and safe SL and TP levels.
We can expect that the support will be provided via email.
We are allowed to customize settings to be sure that the system doesn't blow our account.
There are two standardized packages available on the board. We can rent the robot out for just $347 annually. The second pack allows us to buy a robot for $697. The package also includes free updates and upgrades, support, settings, Full Jate Trader Pro software, and a 30-day money-back guarantee.
How to start trading with Jet Trader Pro
We have to purchase a robot. Then, we have to download the system and customize settings as we want. If there's something not clear, we should ask the devs directly. After this, the robot should be attached to proper charts.
Backtests
There are no backtest reports provided on the dev's website. Most likely, it's because they don't guarantee traders future performance of the system. Instead, the developers provide us with real trading results to prove that the system is profitable here and now.
Verified trading results of Jet Trader Pro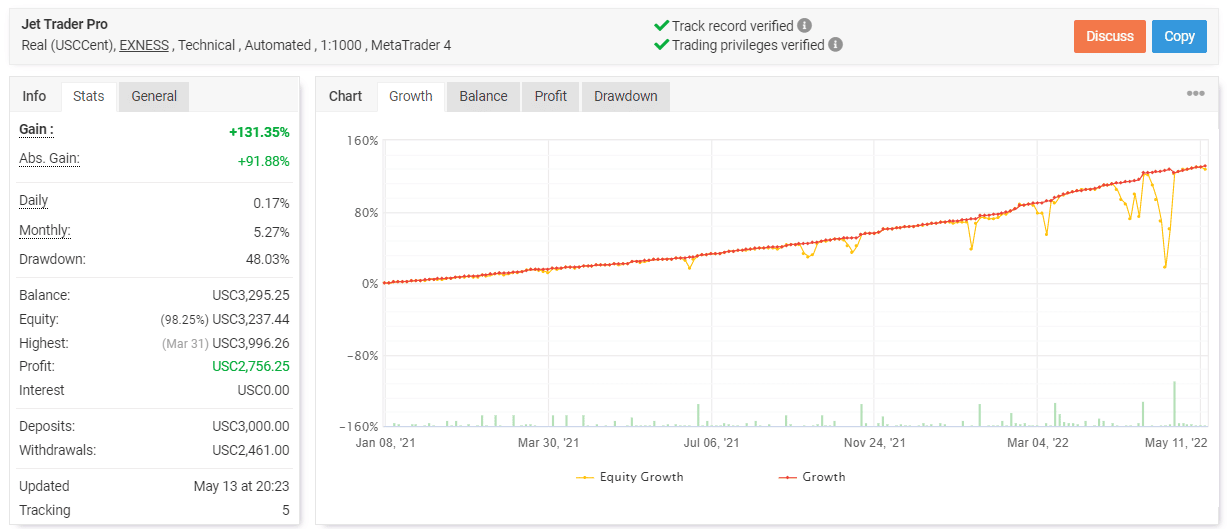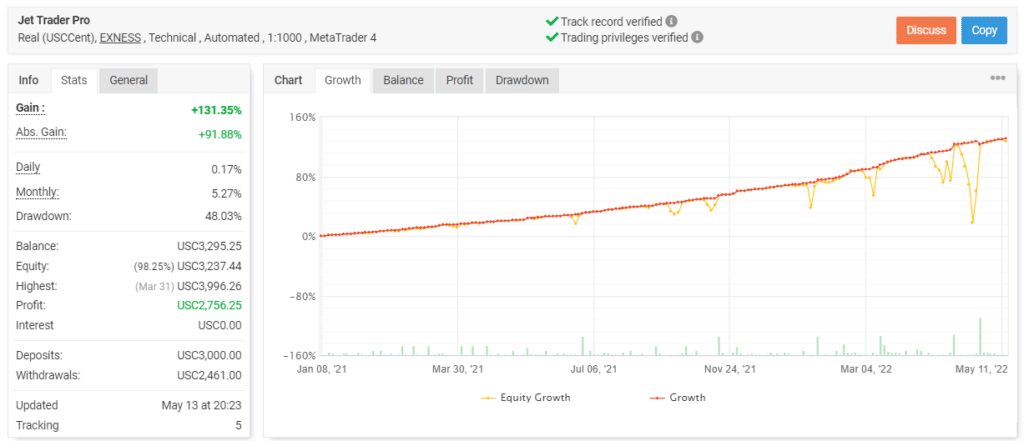 There's a real account under the system management. It was created by the EXNESS broker house. The advisor trades automatically with 1:1000 leverage on MT4. The account has a verified track record and verified trading privileges. It was created on January 08, 2021, deposited at USC3,000, and withdrawn several times at USC2,461. The robot could manage to generate 131.35%.


Jet Trader Proc ould close 515 orders. So, this triggers generating 2108 pips. An average win is 34.45 pips when an average loss is -87.68 pips. The win rate is 67% and 81% for long and short trading positions, respectively. An average trade length is four days. The profit factor is 2.08.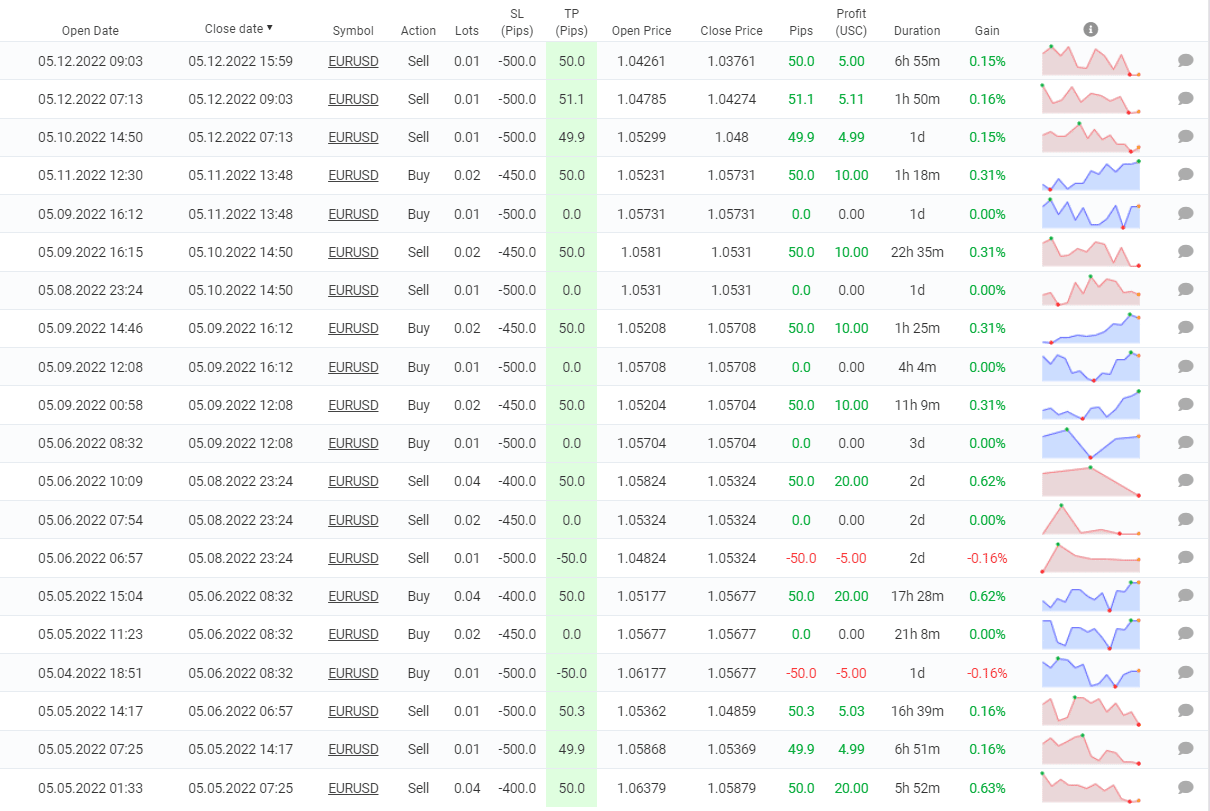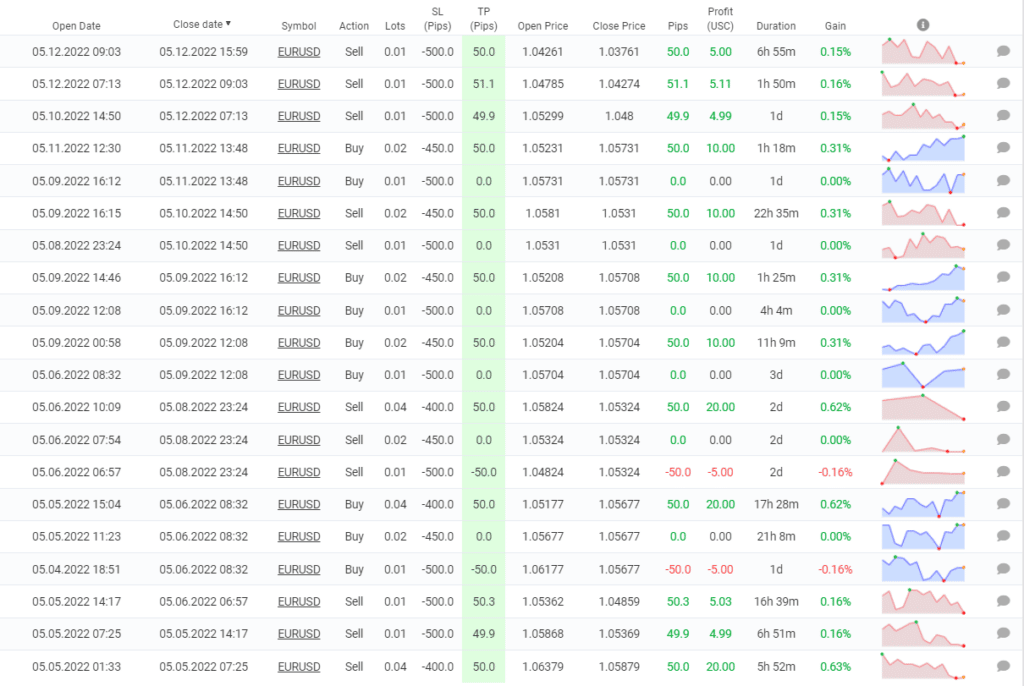 It works with short Grids of orders and pretty conservative Martingale. The robot worked with equal SL and TP levels. As a results many orders were closed with profits.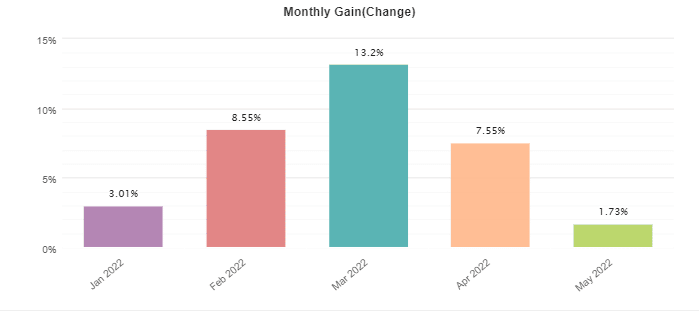 The advisor shows a good profitability this year month after month.
People feedback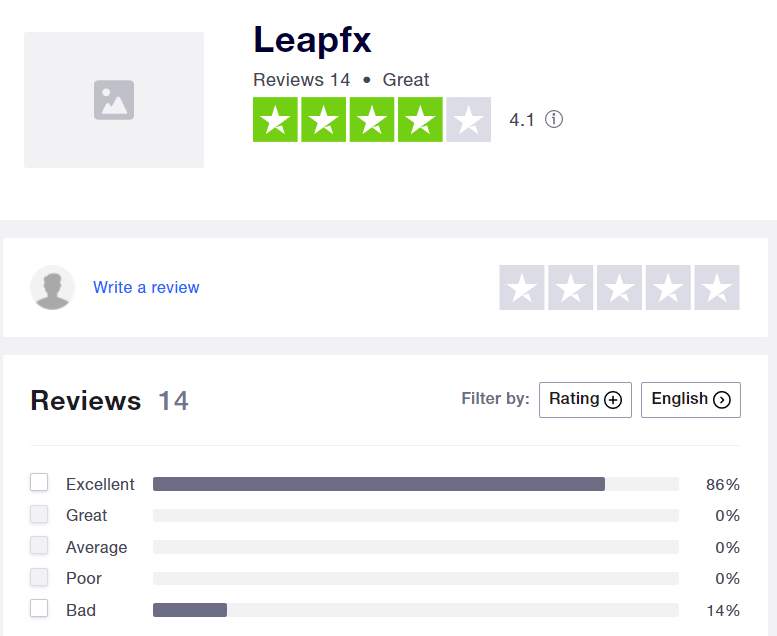 There's a profile of the LeapFX company created on Trustpilot. There are 14 reviews written that formed a 4.1 rate. Traders are satisfied with the trading performance of the expert advisors the company offers.
Review summary
| | |
| --- | --- |
| Advantages | Disadvantages |
| A well-known developing company | No backtest report provided |
| Trading results provided | |
| Stable and predictable performance | |
| A refund policy applied | |
| Many positive reviews on Trustpilot | |
Jet Trader Pro is a robot that works on the real market, using a Grid plus Martingale combo. It generates stable profits monthly. There are many positive testimonials from real clients written on Trustpilot, backing up a good company's reputation. We have some extras like a refund policy that should protect us in case of necessity.
Would you like to try out trading with an Expert Advisor?