We'd like you to read a review of My Forex View. They're the leading provider of market analysis (technical analysis), market research, and trade recommendations for Forex. Providing in-depth insight into Forex through stellar technical analysis, they aid millions of traders worldwide to improve their trading skills and maximize their investments.
Let's talk about the company's features in general:
They started providing services since 2010.
Premium Signals Room in Telegram.
24/7 welcome support is available.


The next we see in the presentation are articles with analysis.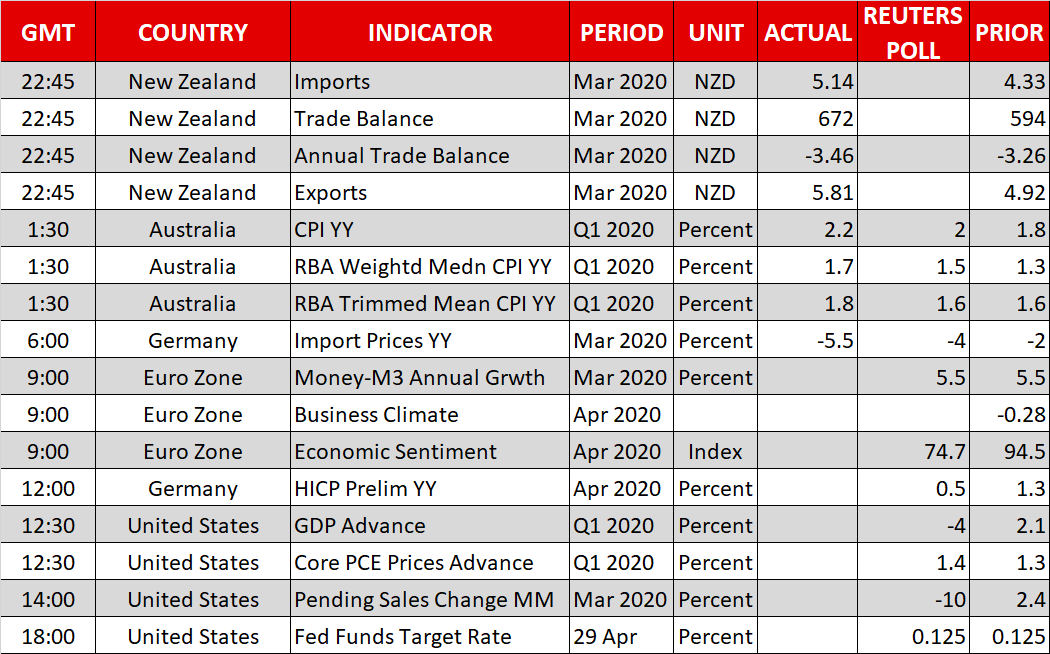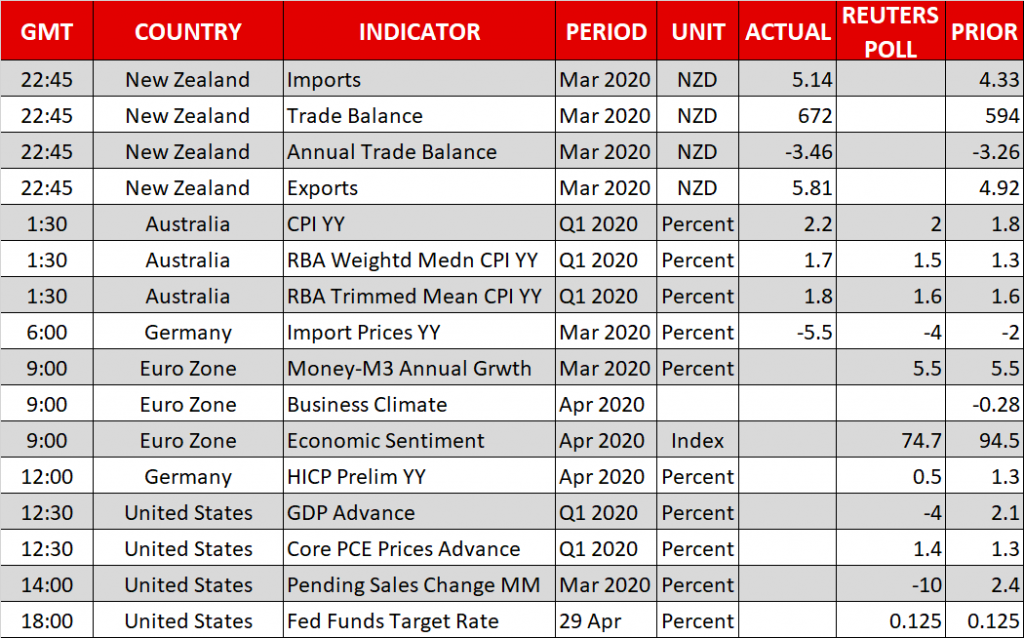 According to the sheet, it's several months old.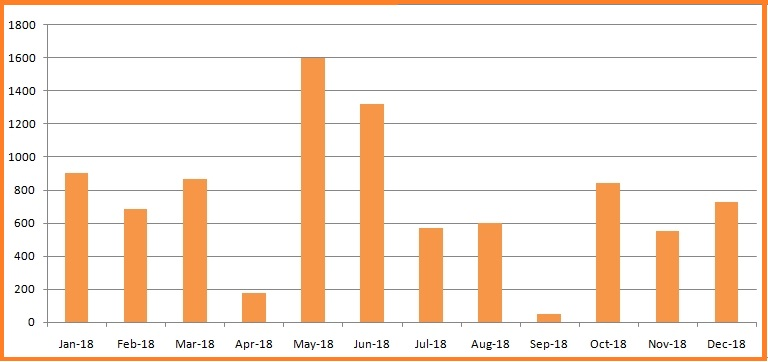 Going across the site you can find 2-years old annual report.
The reasons to choose this company, a developers' version. If we remove spam and Indian English we'll get:
Free courses
Some free signals for everyone
Professional support team
Money-management training,
and this is all.


This is how the signal format looks like. Everything's common.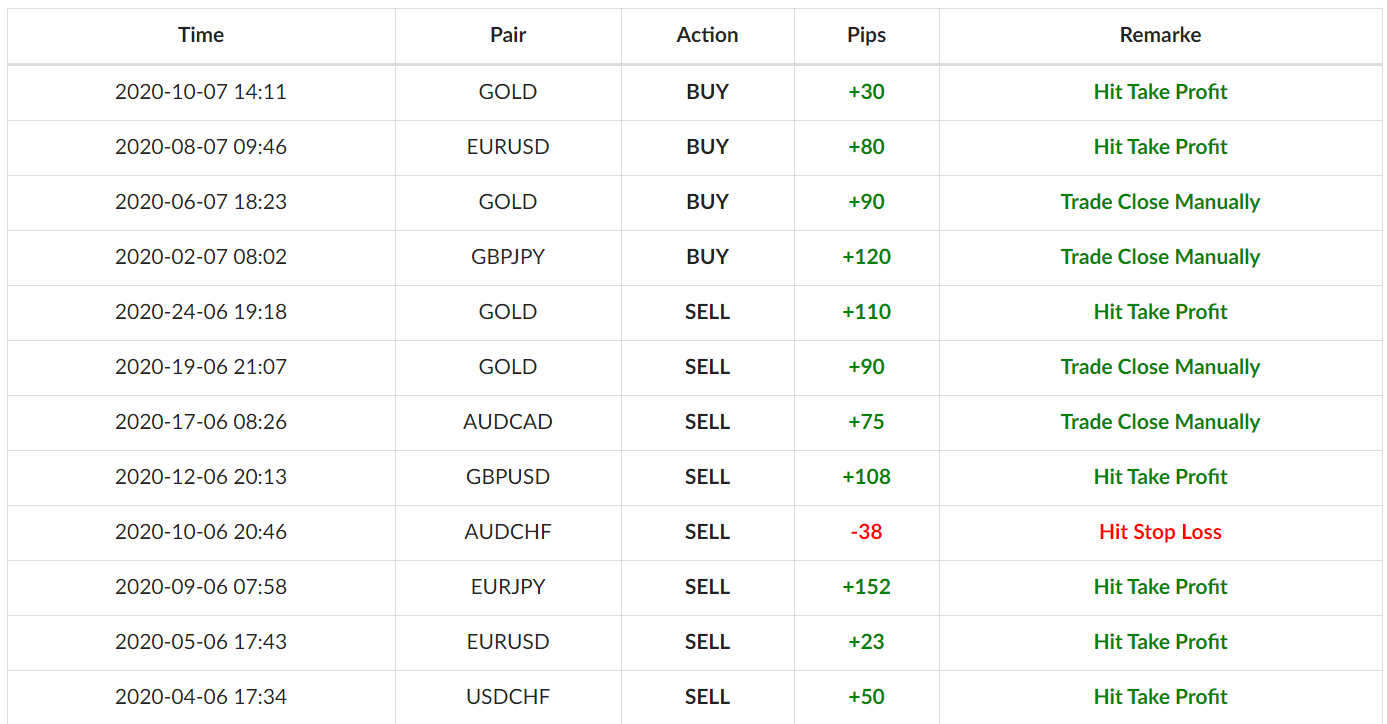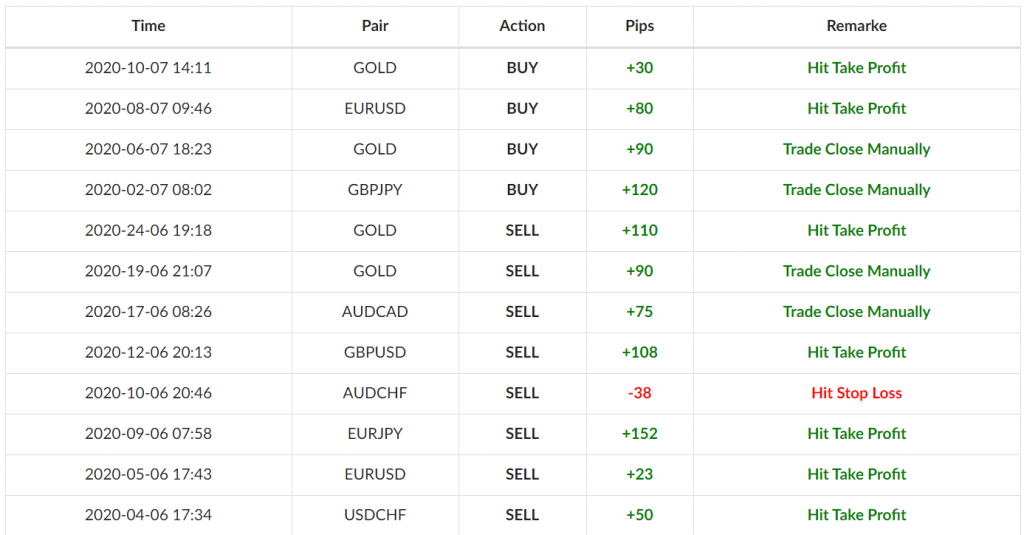 As we can see from the sheet, the system generates less than 10 signals monthly. Nevertheless, they're quite accurate, if the data is correct.
Unverified trading results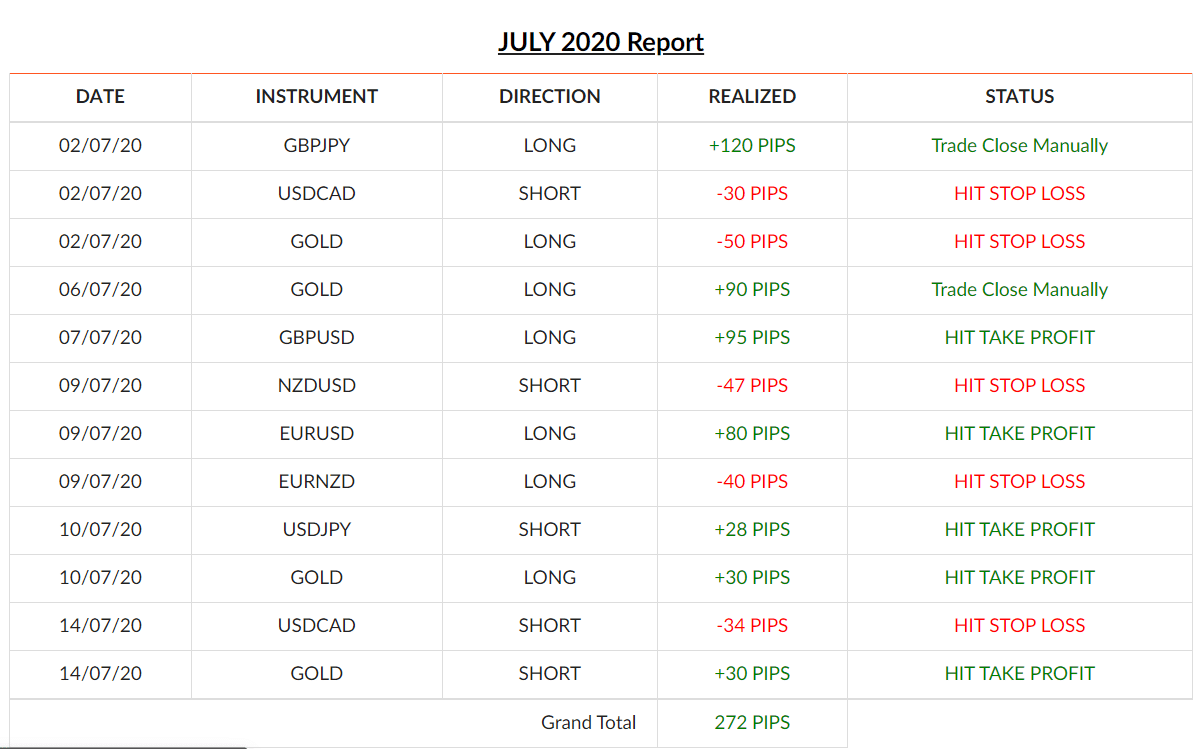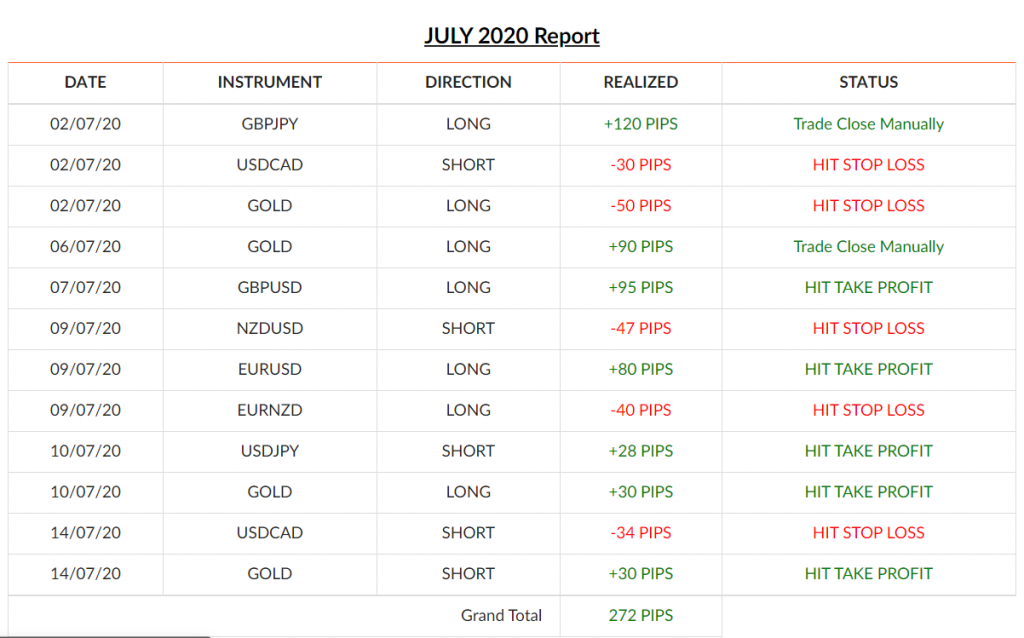 Onsite traded results show many more closed trades. What sheet should we trust? According to the data since the beginning of the year, the average monthly pips' expectations are about 400-500 pips.
Other information

The site owners offer to register a real account on an XM brokerage company.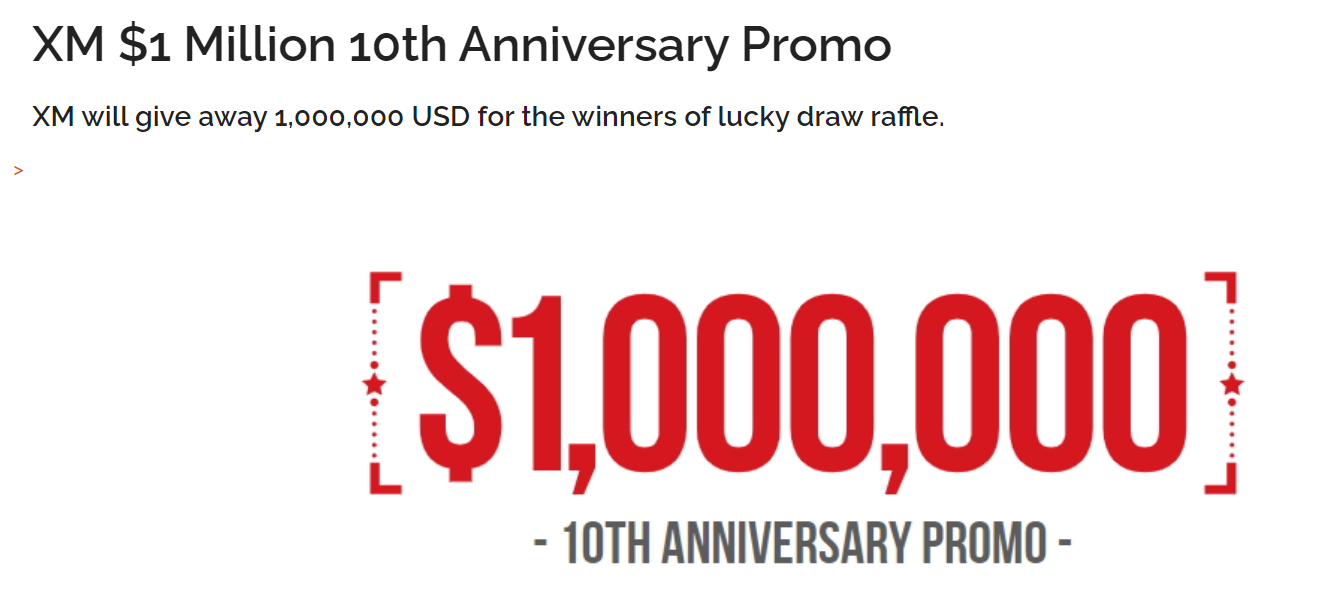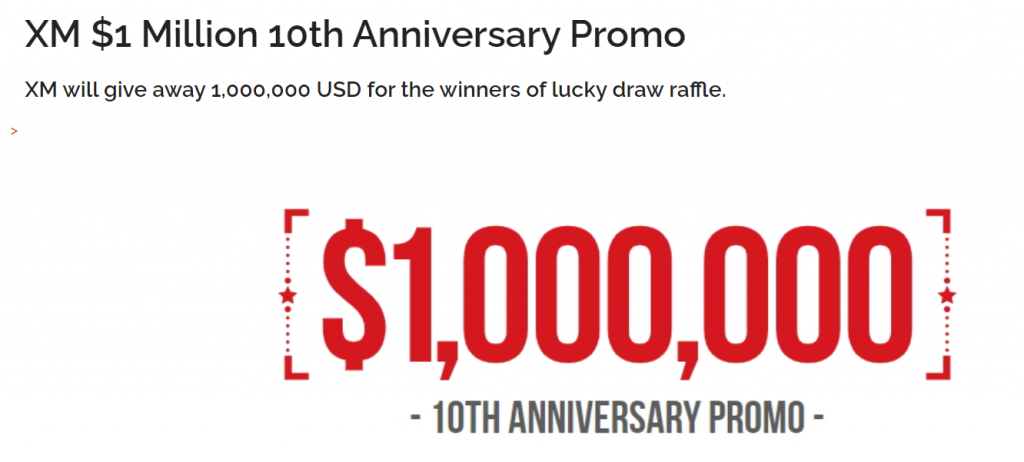 | | |
| --- | --- |
| Promotion Type | Lucky Draw Raffle |
| Promotion Period | From November 1st, 2019 to August 31st, 2020 |
| Available for | Both new and existing traders of XM Global Limited |
| Requirement to join | $500 deposit and 3 standard lots of trades |
| Number of winners of every month | 50 |
| Total Cash Prize Amount | 1,000,000 USD (or equivalent amount in other currencies) |
| Available Trading Platforms | MT4 (MetaTrader4) and MT5 (MetaTrader5) |
The money will be played out between traders who deposited $500 or traded 3 standard lots. 50 winners are chosen every month until August 31, 2020. We've written about this promo company in previous reviews, so, we won't focus on it so much.
Social Network pages and Telegram channel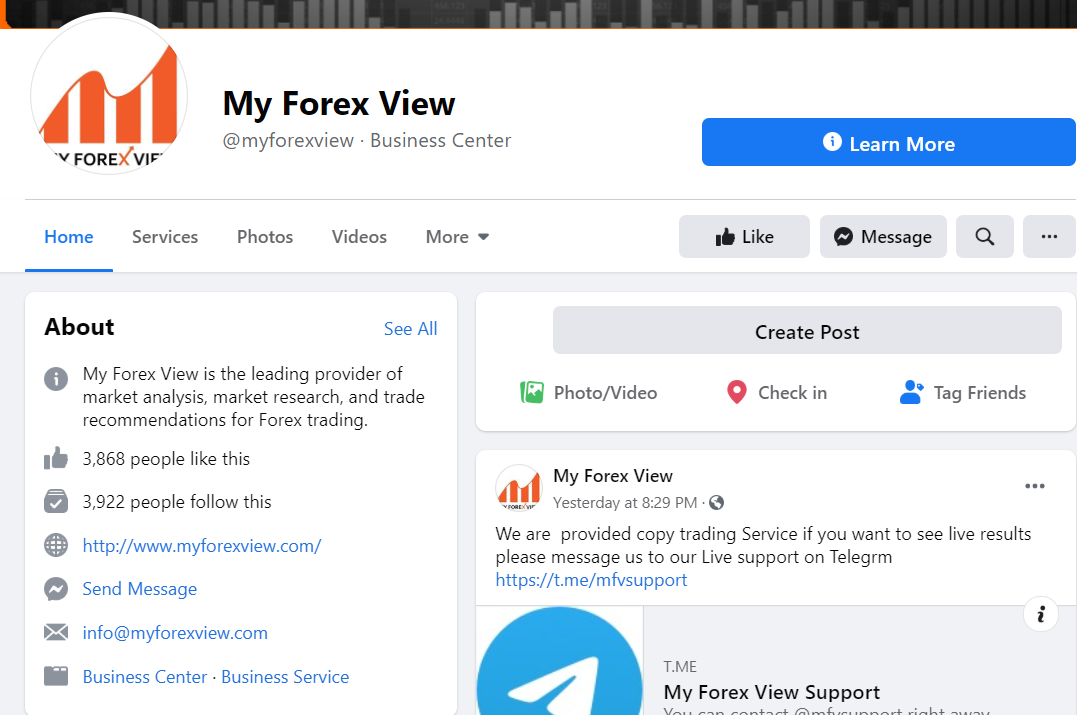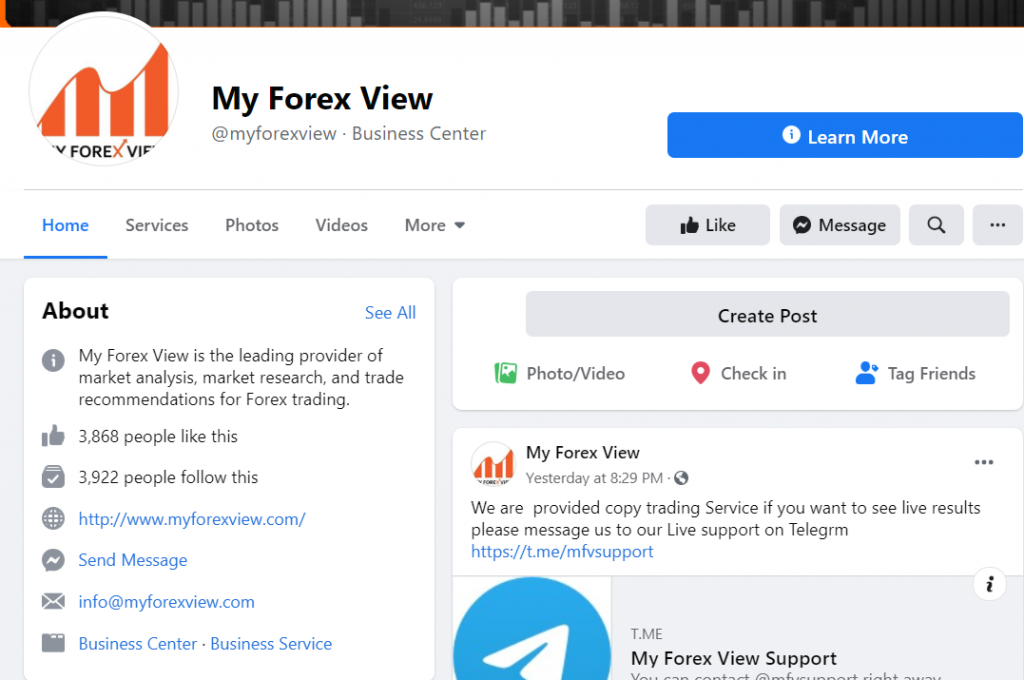 The FB page is up to date and has 3922 followers. Through it, the devs promote the Telegram channel where signals are posted.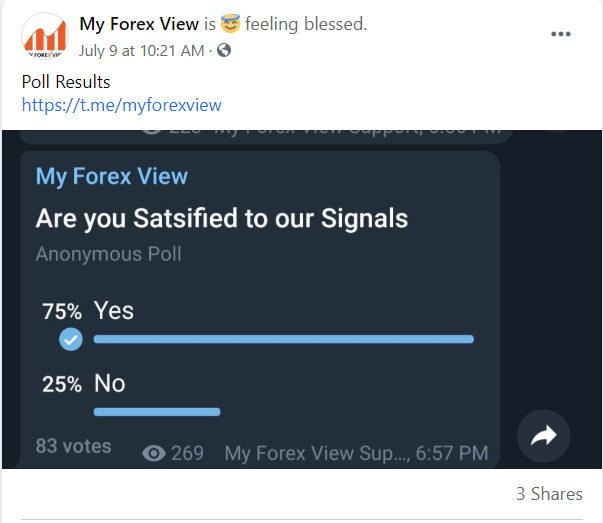 The last poll shows that the subscribers are well-satisfied with the quality of their signals.

The Instagram page has 3996 followers and less than 10 likes on every post.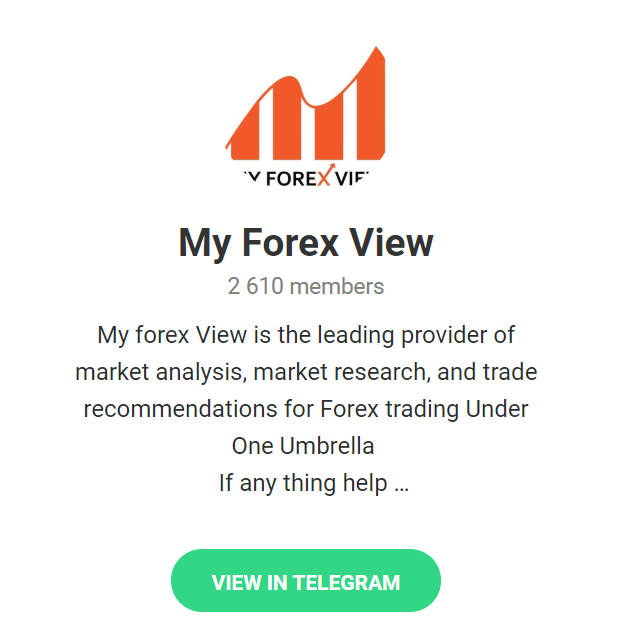 The telegram channel has good numbers (2610) of followers.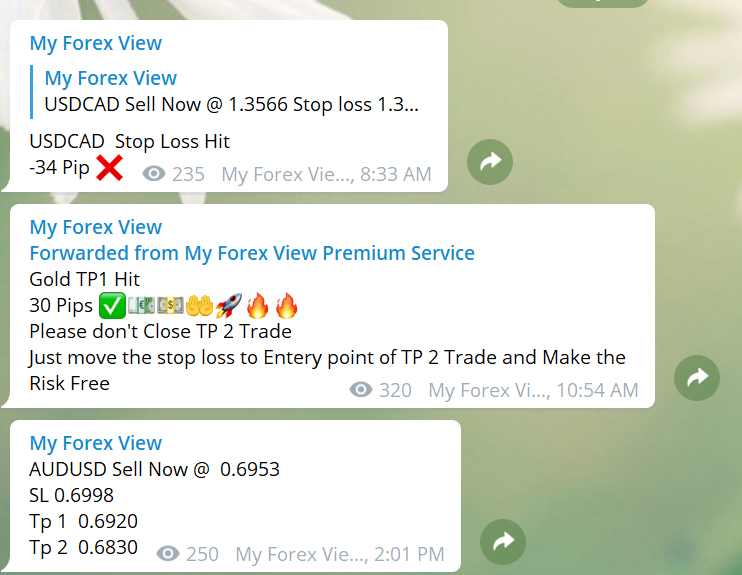 The average post has 250-320 views. Also, we can check the format of delivering signals.
Pricing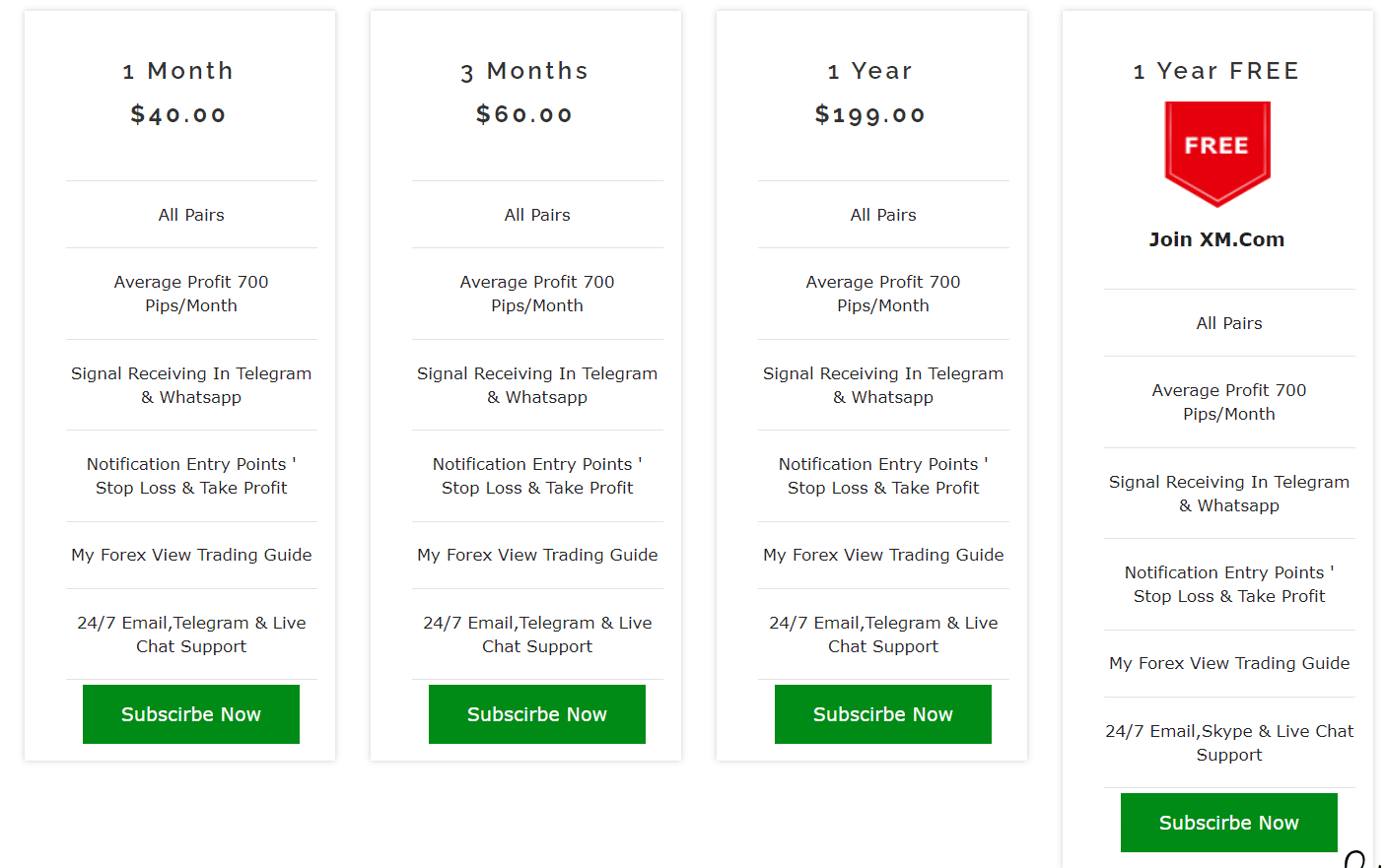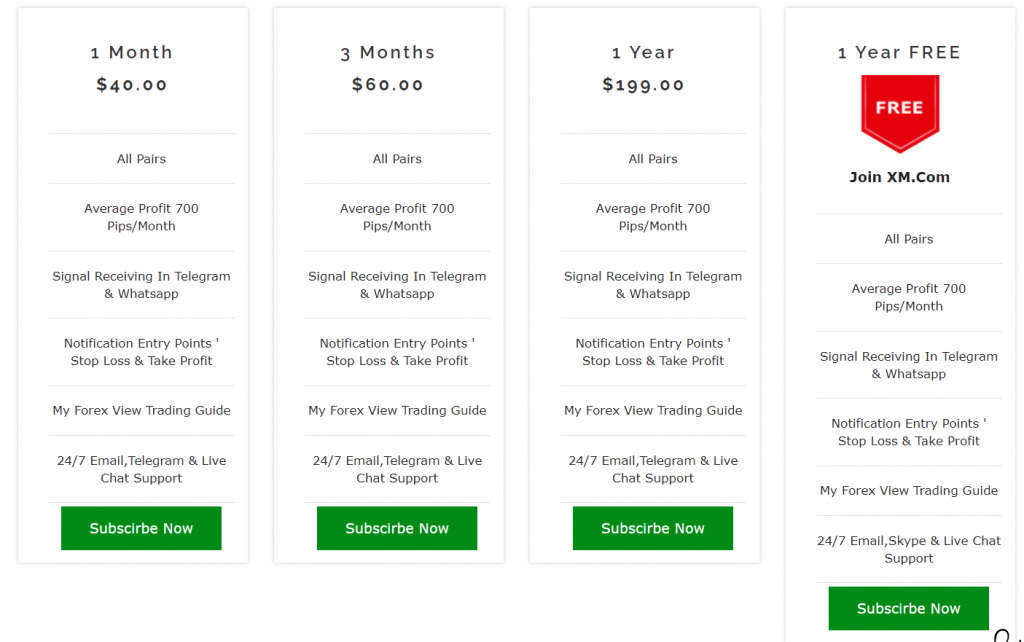 So, how about the price? The monthly subscription will cost $40. We will get the next info:
All pairs (Which ones?).
The average profit of 700 pips (… but the truth is 400-500 pips).
Receiving signals through Telegram and Whatsapp.
Trading Guide (Nothing was told about this. What's it?).
and Support.
3 Months cost $60. An annual subscription will cost $200. Mentioned before, getting signals for free by registering a real account on XM.


The devs provided money-back-guarantee that's not usual for subscription services.
My Forex View Review Summary
Advantages
Traded results provided
Telegram channel with free signals
Cheap pricing
Disadvantages
No team revealed
No traders revealed
No 3rd-party verified trading results
No risks explanations provided
Low signals frequency
Messing up with pips expectations
No people feedback provided
They provide free signals to check. So, we like them. It's a good way to form a loyal audience that will buy the service if it likes it. If we talk about pricing, it's extremely cheap. It's 3-5 times cheaper than other offers across the web. You can use it, especially taking into account that the provider offers money-back-guarantee.
Would you like to try out trading with an Expert Advisor?
Learn more about the best forex robots.