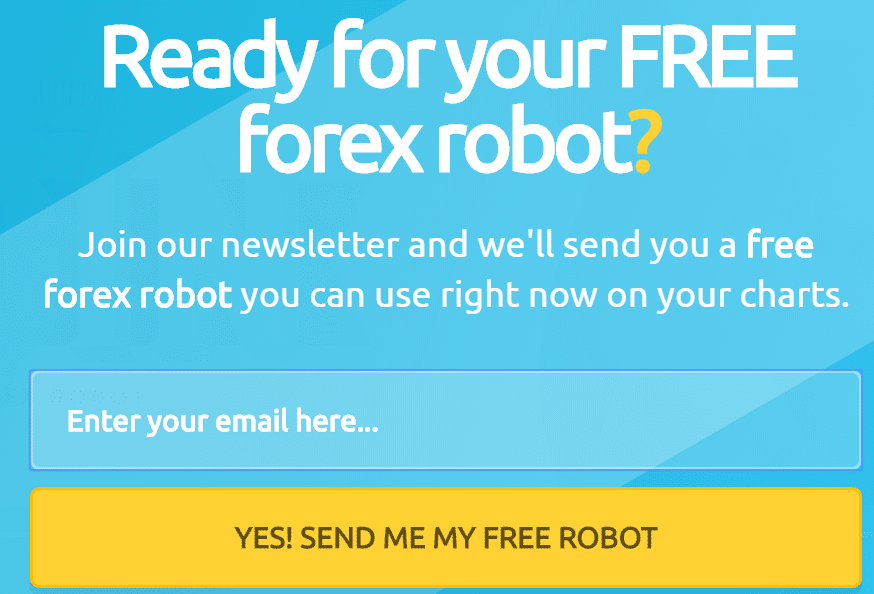 The presentation of the robot starts with the offer to get a robot for free.


Let's take a look at the robot's features because the devs explain nothing about the strategy.
The robot has enhanced by:
Fully-automated trading;
Grid strategy behind the system;
Broker protection;
20+ symbols to trade;
Well-indicated entry and exit points;
Stop Loss and Take Profit features;
Locking on the profit;
Trading on the 5M timeframe;
Working with any account size;
well-designed interface.
The strategy is explained like this: "Every price movement on your charts has smaller movements inside of it. Plotting each movement against a grid reveals predictable patterns. Odin takes these patterns and analyzes them for future probability. The end result is highly accurate trades with no indicator lag."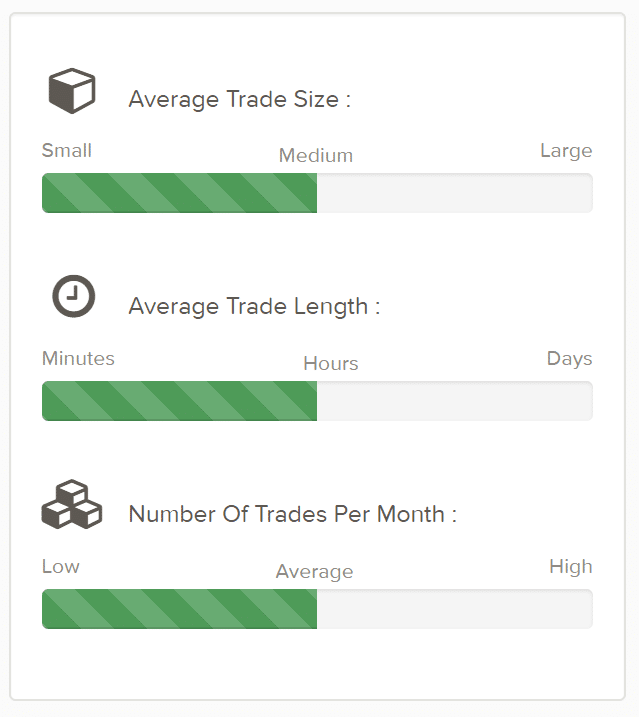 We don't know how they identified these parameters.
Kind of "trading" results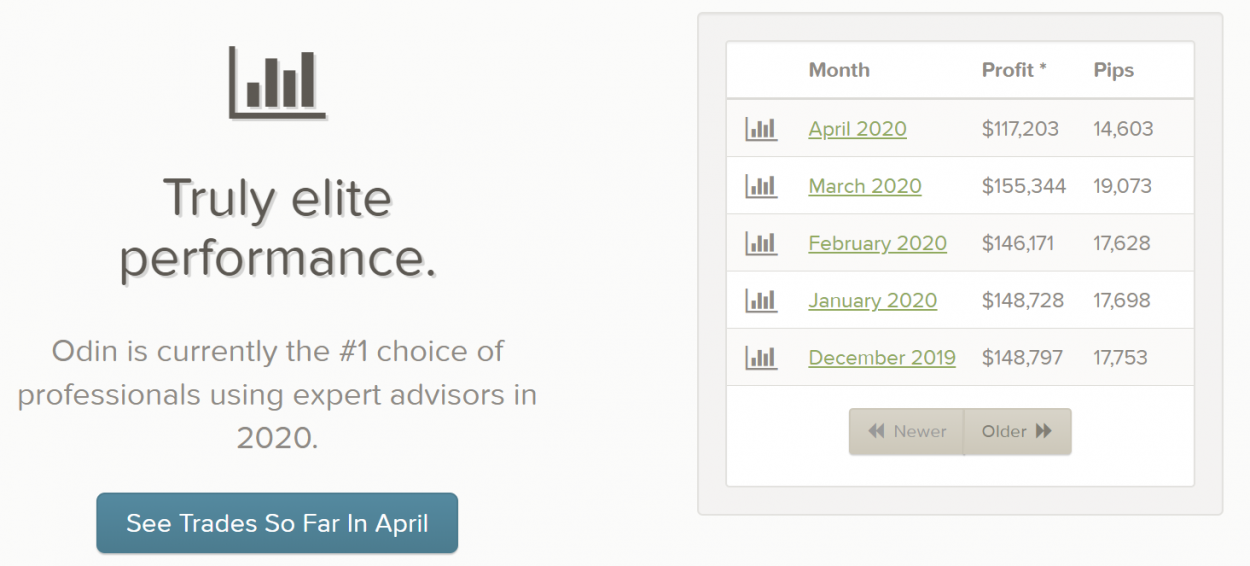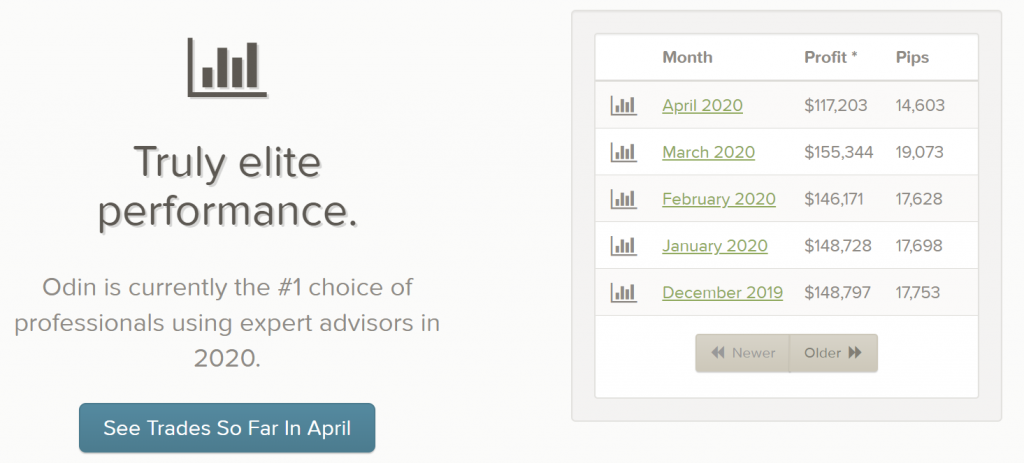 We don't sure how these no-one-verified numbers can be treated as real results.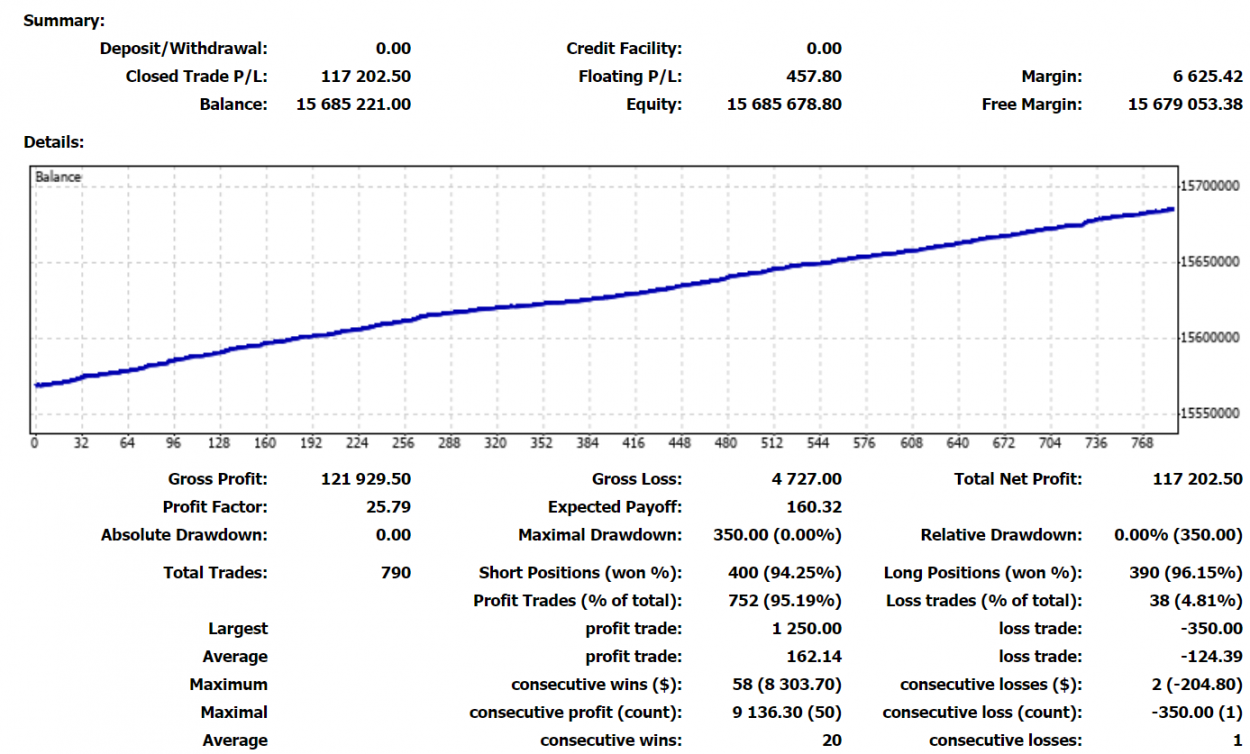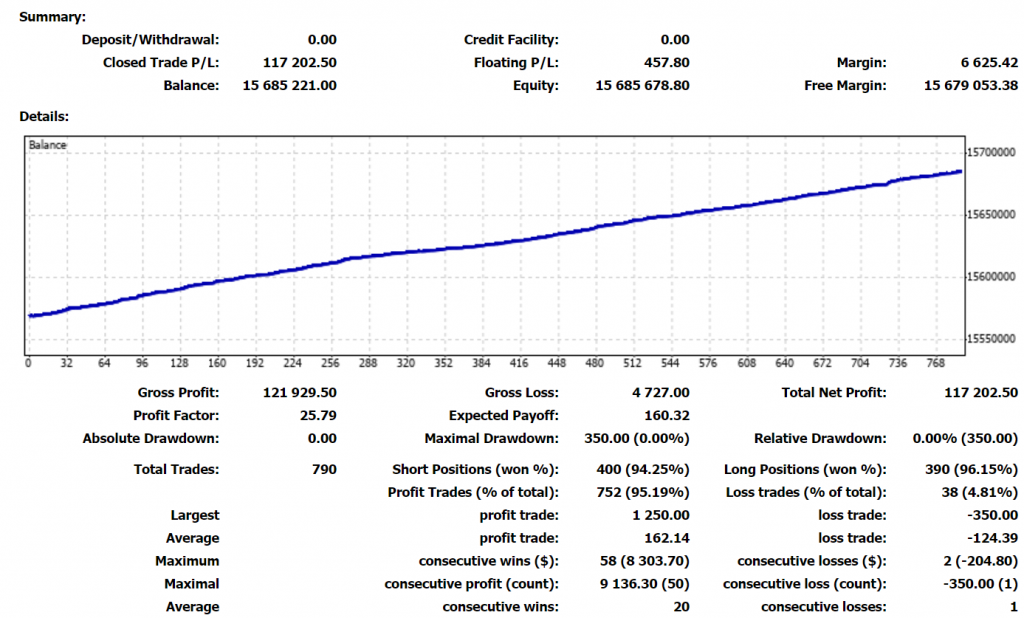 The devs introduced these numbers as something that was really traded. The win-rate 94%-96%, seriously? 20 consecutive wins? The designer of it probably should be almost billionaires, trading with 25.70 of the profit factor. Bud, all these numbers are fake. It's just common sense.
"People" feedback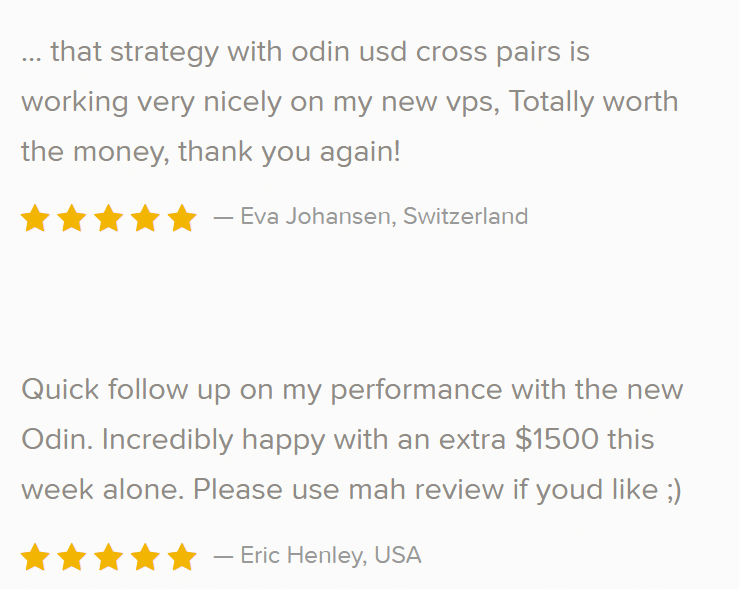 As everything here people feedback is also fake.
The offer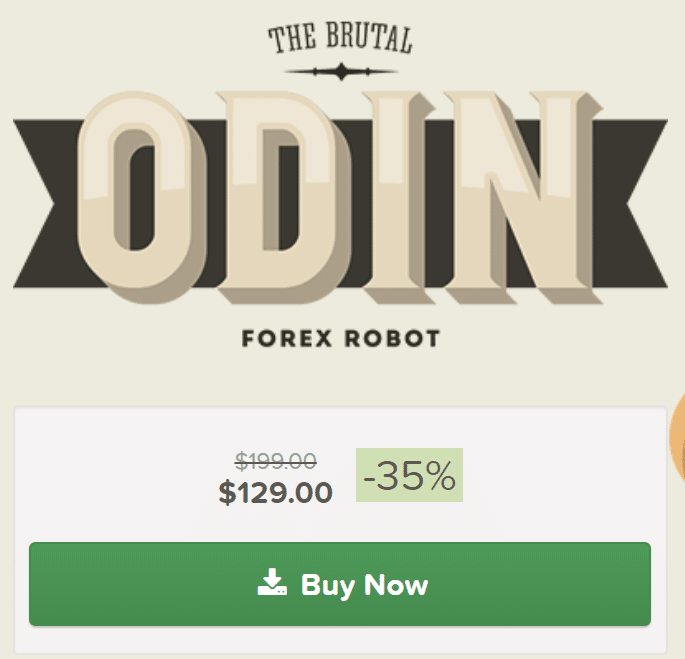 It costs $130 with -35%OFF.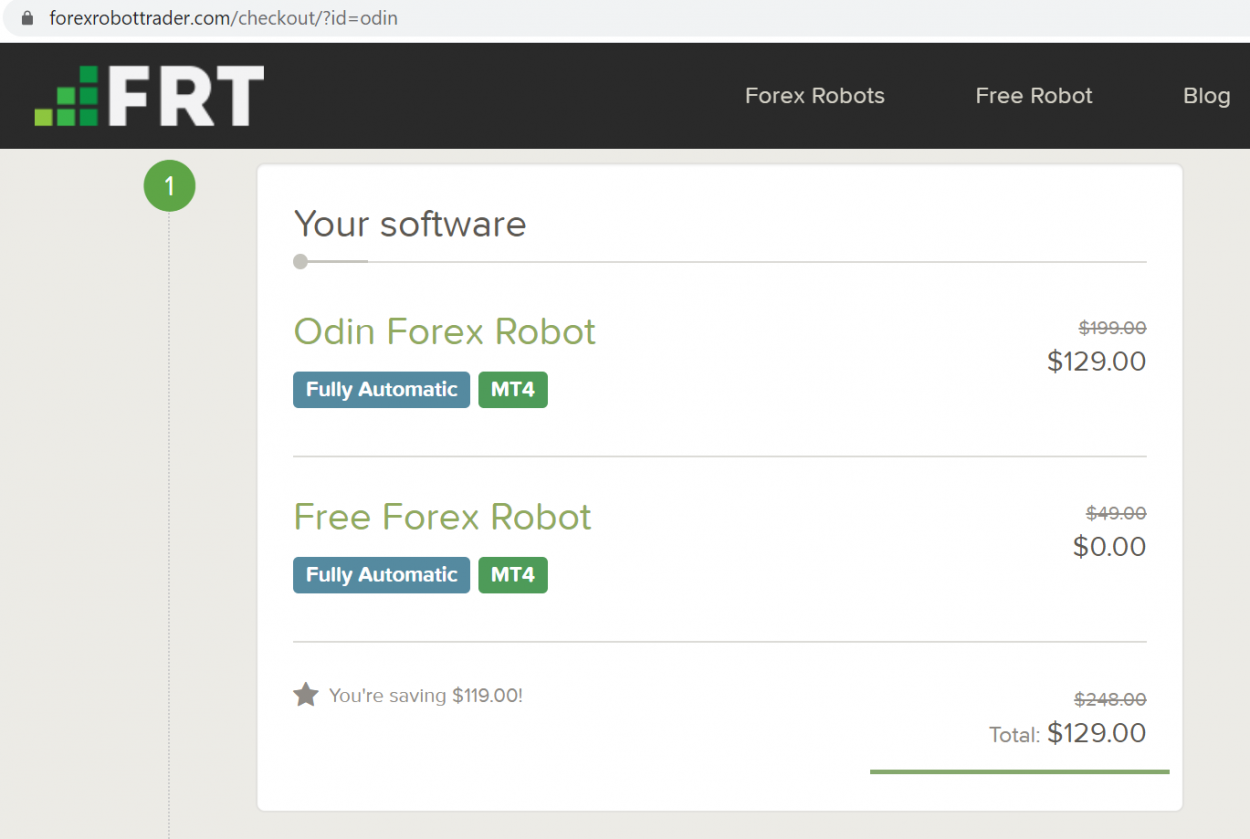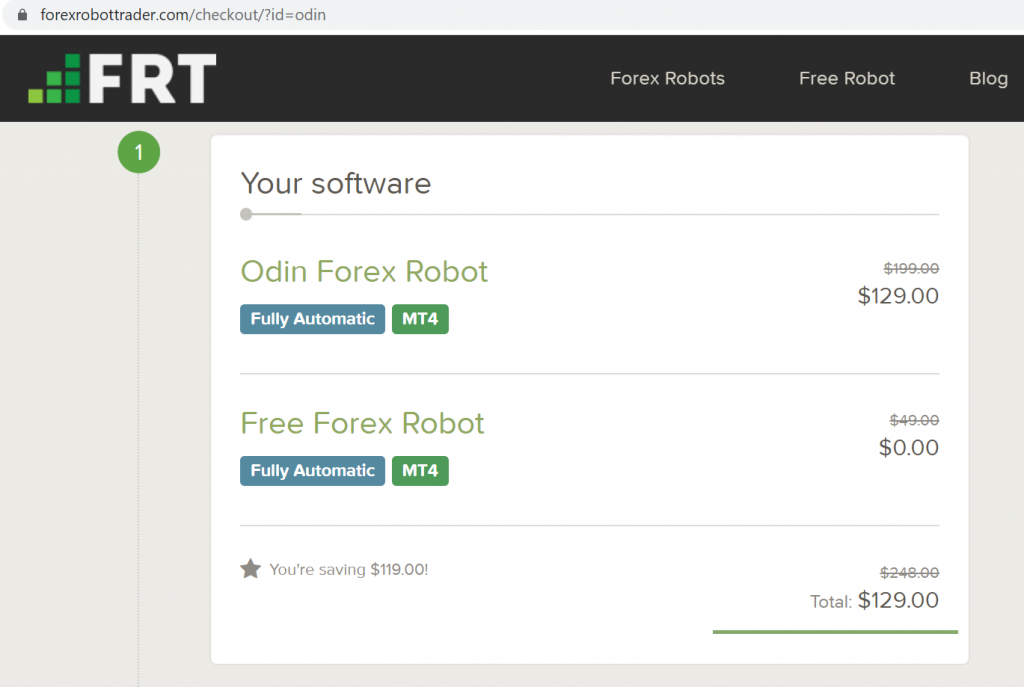 Free Forex Robot that costs $49 is something new in marketing.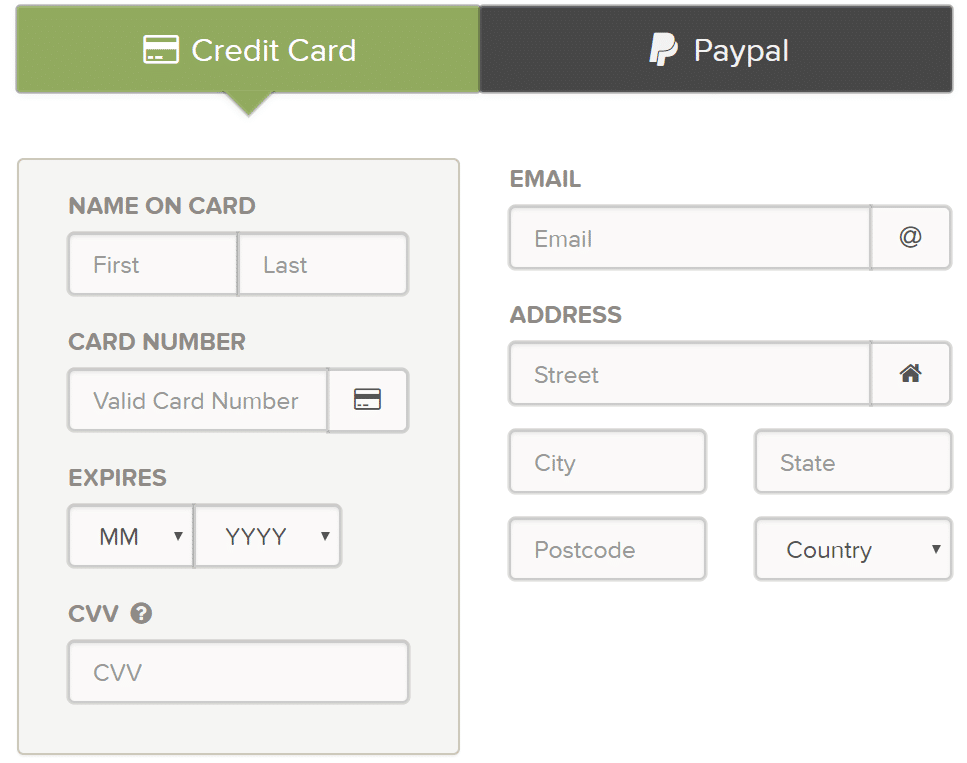 If you proceed to the "check out" you'll see that the devs suggest you providing exactly them all the cards intel. They look like guys who can easily sell your card info to robbers.
Odin looks like a scammer, right?
No strategy explanations provided
No settings explanations provided
No backtests provided
No trading results provided
Fake comments
The robot sells not through well-known sellers
The package was not explained

The Odin robot looks like a 99% scammer. We haven't seen anything that we can indicate it as an EA that will provide us with profit and safe trading.