FX Automater is a well-known company that has designed many robots. Smart Scalper Pro is one of them. The presentation looks quite simple, but provides information about settings and many other useful details from the user guide.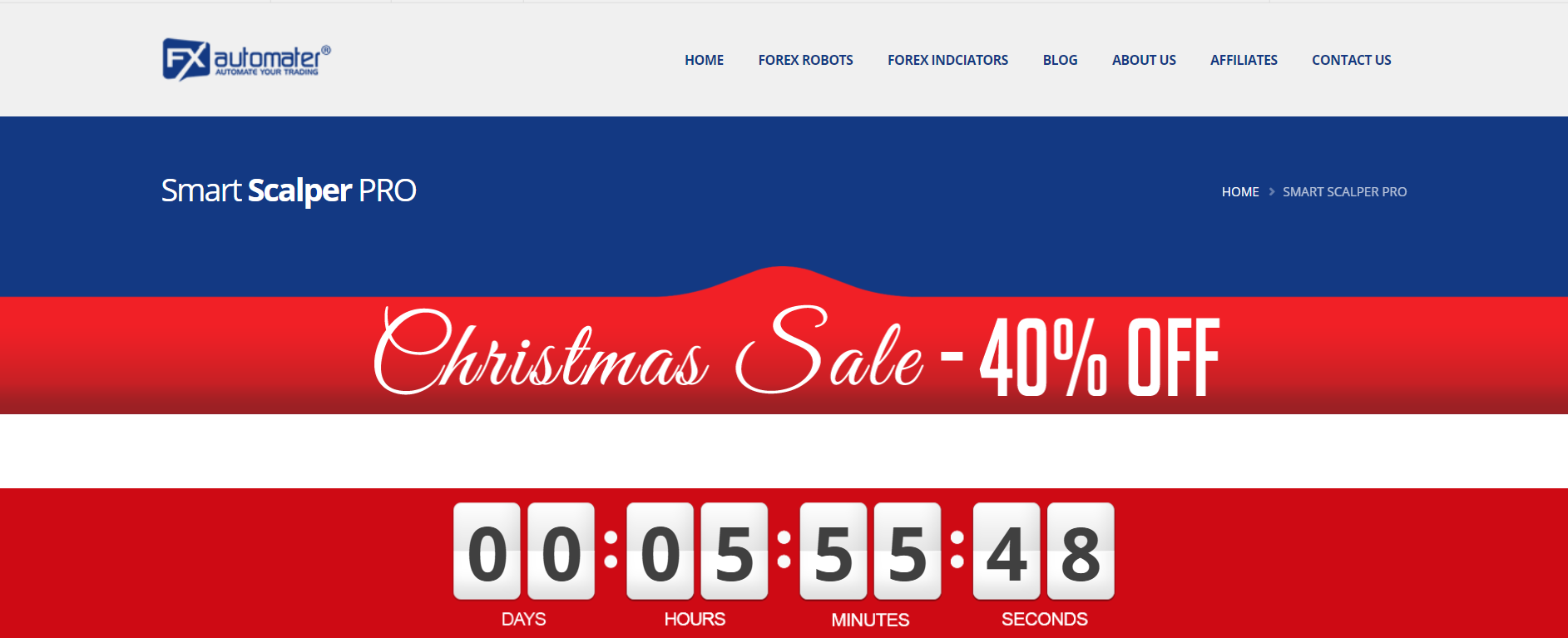 Features
Smart Scalper Pro is a professional version of the download-free one.
The strategy behind it is trading in the market direction, scalping little profits.
The system prevents curve-fitting from trading.
It trades fully-automatically.
The system places reasonable Stop Losses and Take Profits.
It performs only with low drawdowns.
The system supports trading on many currency pairs: GBP/USD, EUR/USD, USD/CHF, USD/JPY, and USD/CAD.
New Filter allows not to trade during high-impact news.

We can set where we'd like to get news from.
There's a highly effective Exit Logic.
The robot has email and push notifications.
There's a Friday Exit System that prevents trading over a weekend.
The system has a High Spread, High Slippage, and Broker protections.
The EA works on from the M1 to M15 time frames.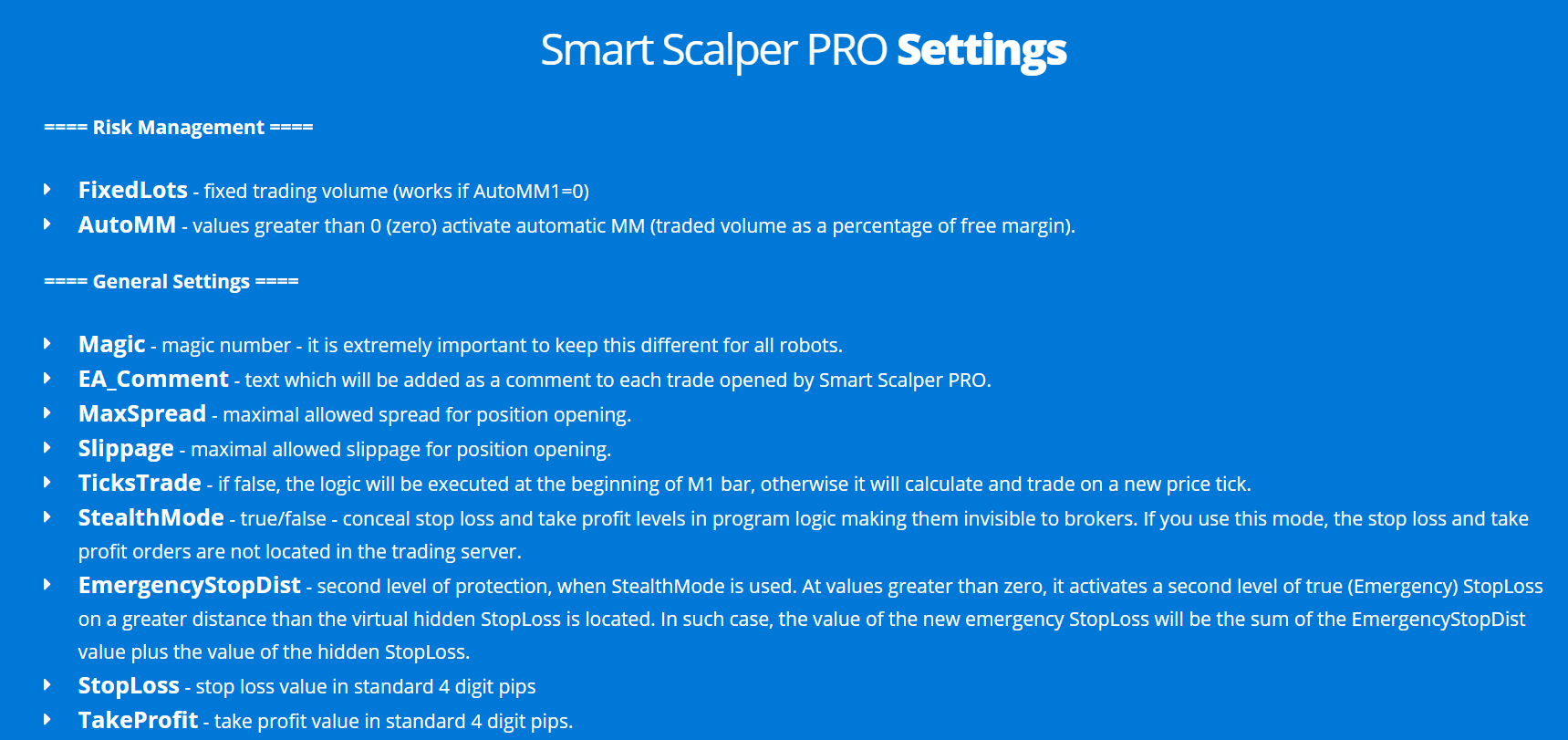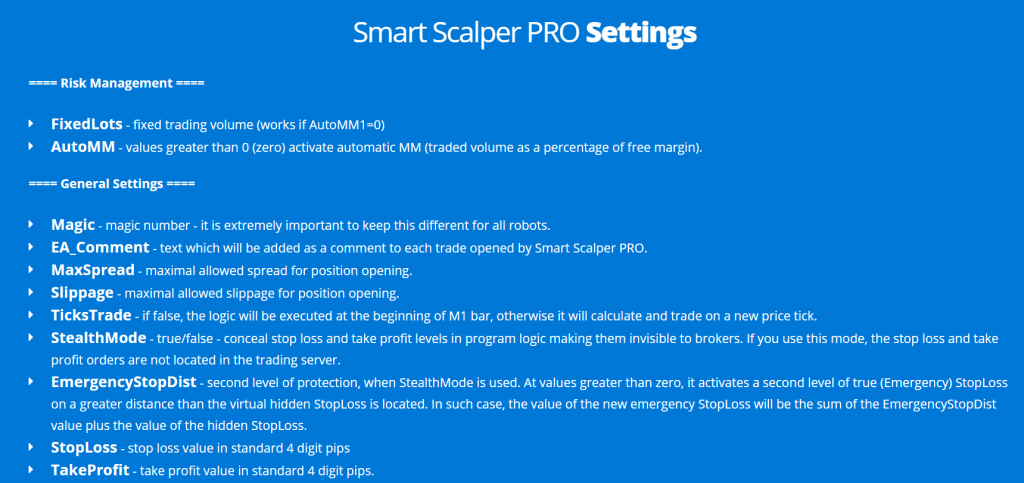 As usual, they sell robots providing a list of all settings.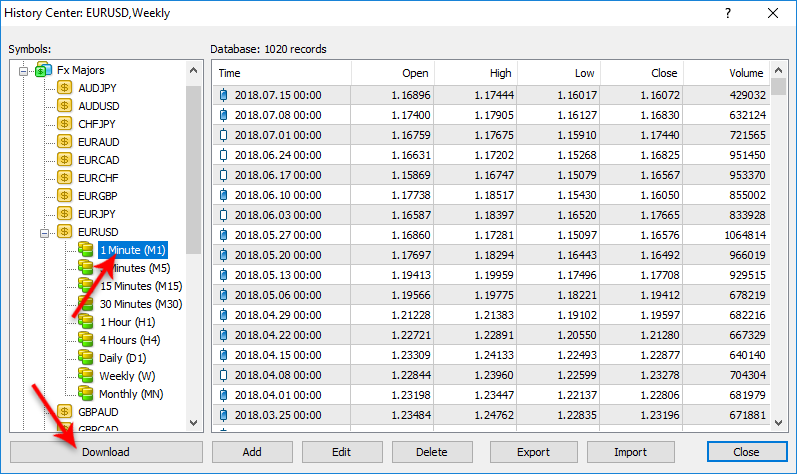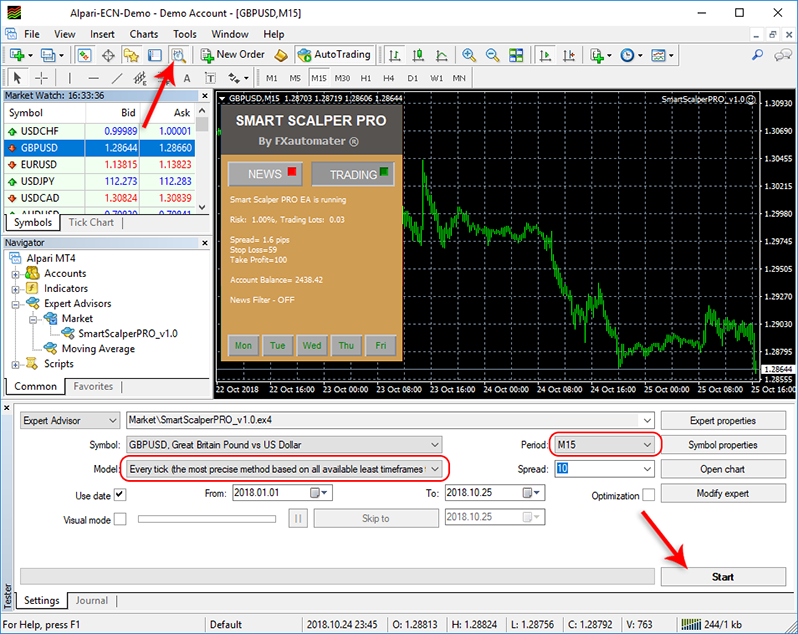 The developers share with us an extended explanation of how to test the EA.


There are settings files for each currency pair.
How to start trading with Smart Scalper Pro
To get started, we have to do the next steps:
We have to download an EA.
We have to attach it to each chart.
It should take several minutes.
We have to allow Autotrading on the account.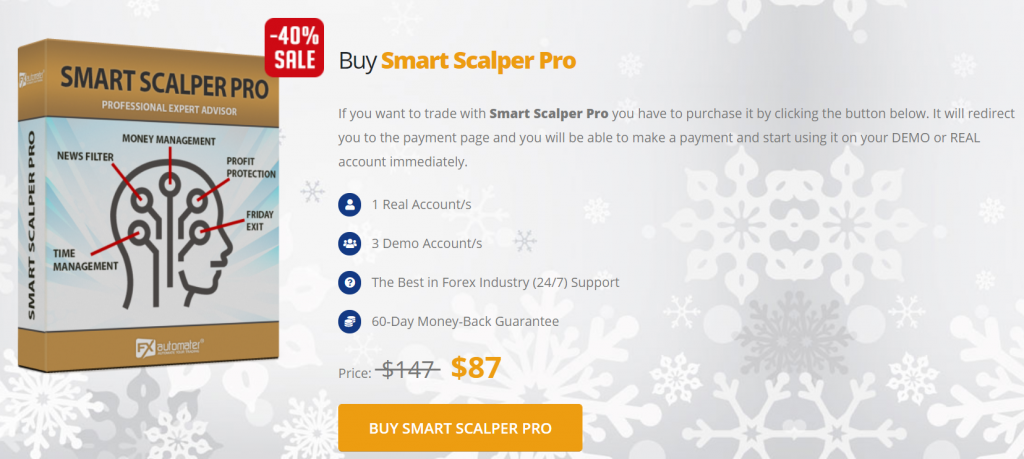 The robot costs $87, including $60 OFF. The package includes trading on one real and three demo accounts, welcome and quick support, and a 60-day money-back guarantee.
Backtests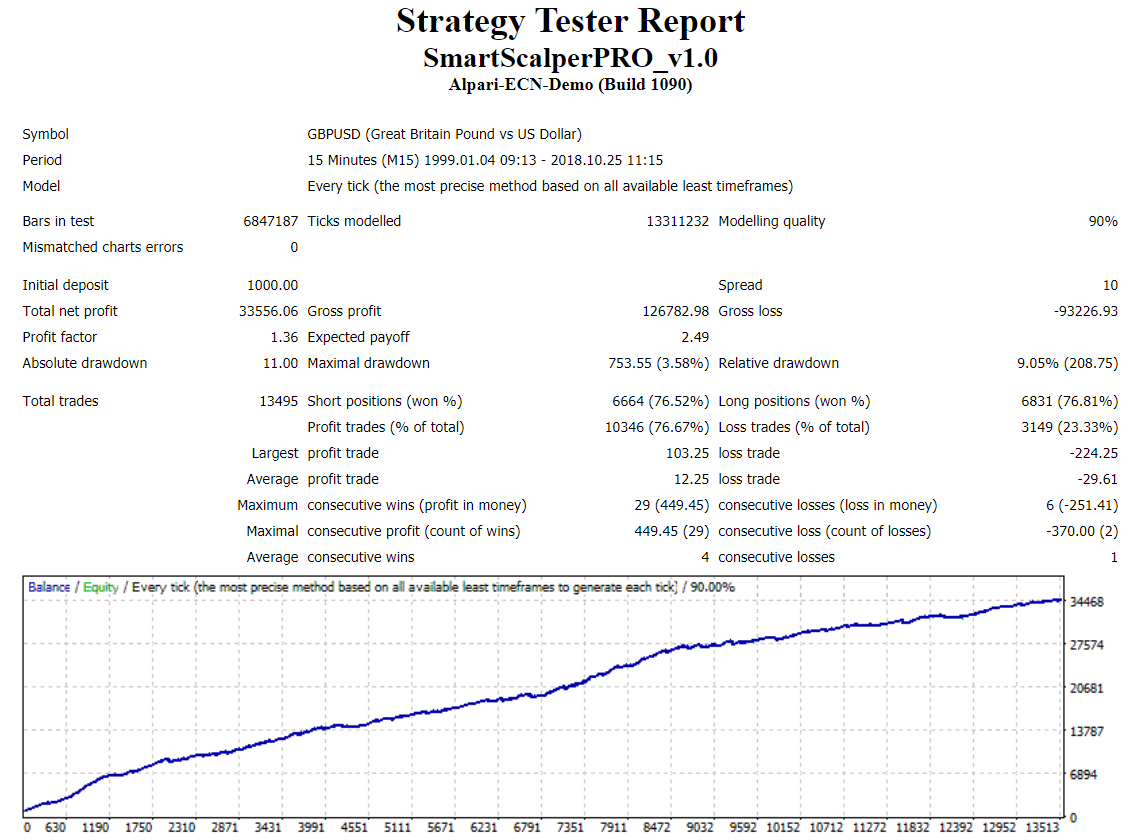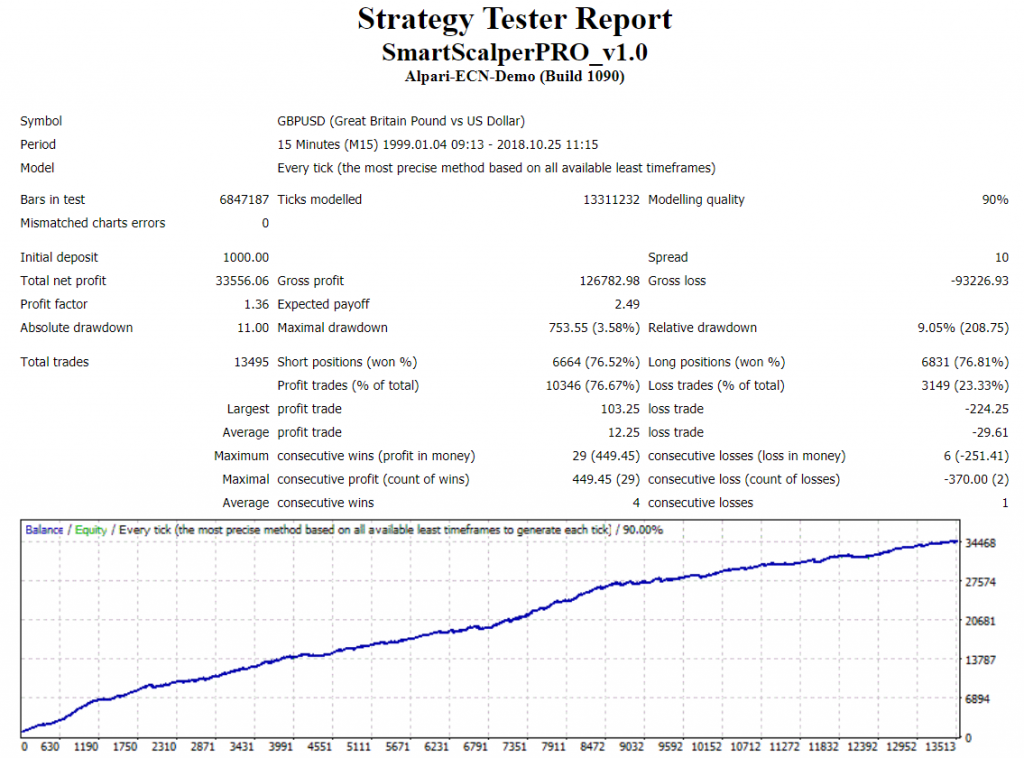 There are several backtests on the presentation. It's a GBP/USD one on the M15 time frame. The modeling quality was 90%. The spread was set at 10 pips. An initial deposit was $1000. The total net profit became $33.5k. The Profit Factor was 1.36. A maximum drawdown was little – 3.58. The EA closed 13495 trades with a 76% win-rate.
Verified Trading Results of Smart Scalper Pro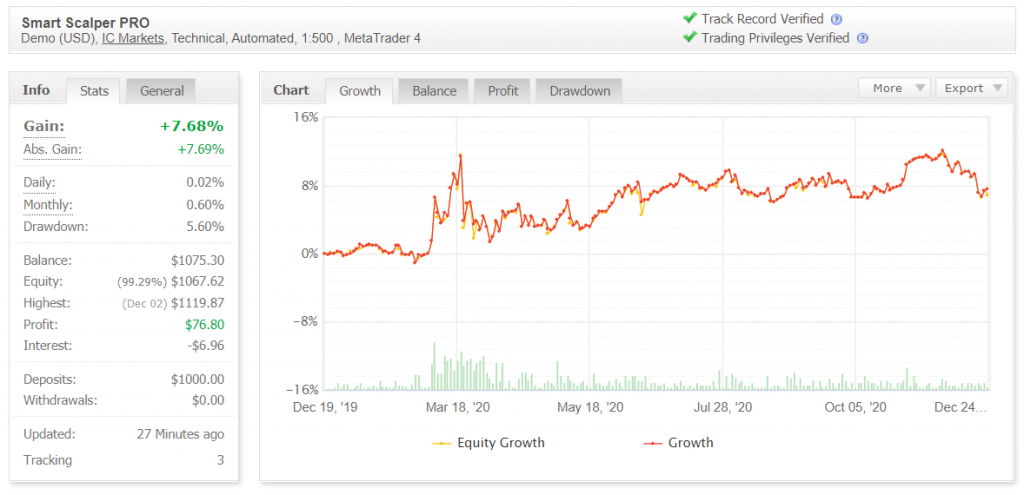 We have a demo USD account on IC Markets. The robot trades automatically with 1:500 leverage using technical indicators from the MetaTrader 4 platform. The account has a verified track record. It was created on December 19, 2019, and funded at $1000. Since then, the absolute gain has become only +7.68%. An average monthly gain is +0.60%. The maximum drawdown is only 5.60%. The account is tracked only by three traders.


The EA trades completely unpredictably.


It closed 810 deals with 947 pips. An average win is 10.44 pips when an average loss is -27.29 pips. The win-rate is 77% for Longs and 73% for Shorts. An average trade length is almost four hours. The Profit Factor is 1.07.


It trades EUR/USD, GBP/USD, USD/CAD, USD/CHF, and USD/JPY trading pairs. The most profitable pairs were GBP/USD ($67.60) and EUR/USD ($43.64).


The robot focuses on scalping during the American trading hours.


The most-traded days are Monday (179 deals) and Friday (167).


The robot trades with medium risks to the account balance.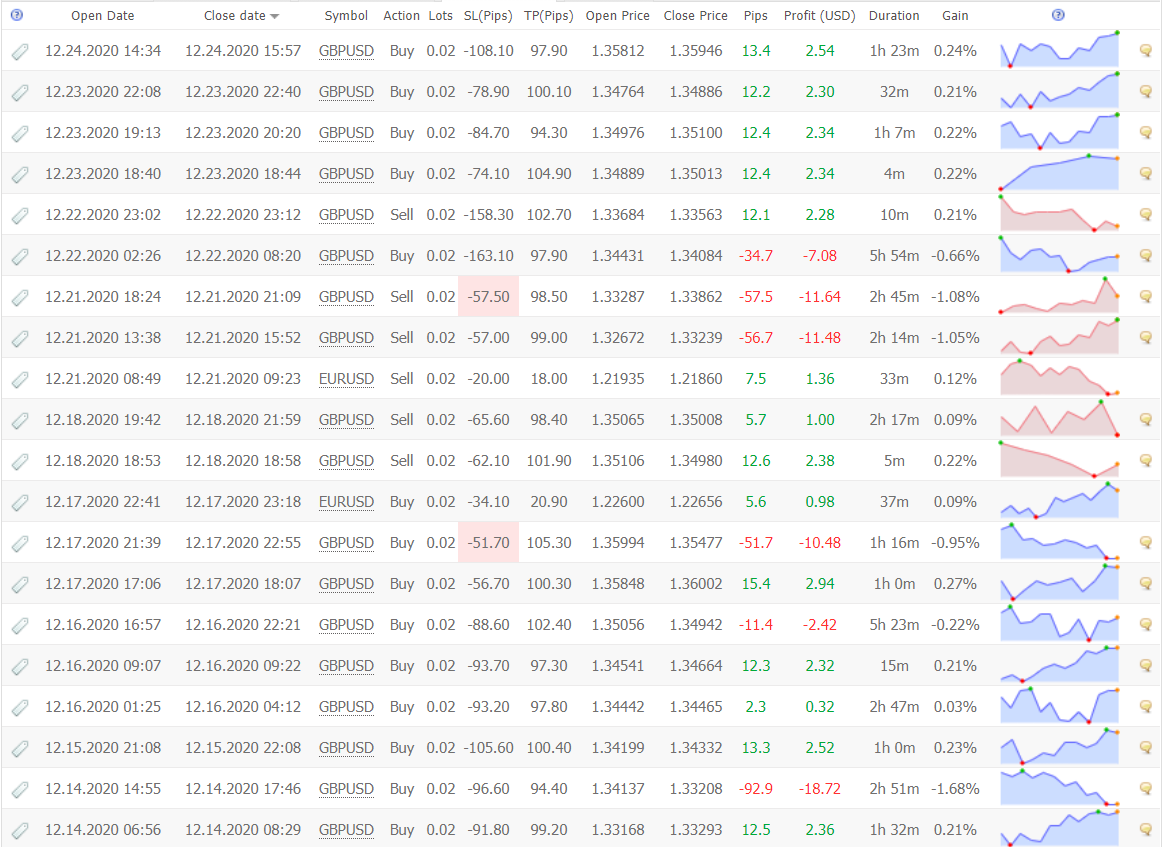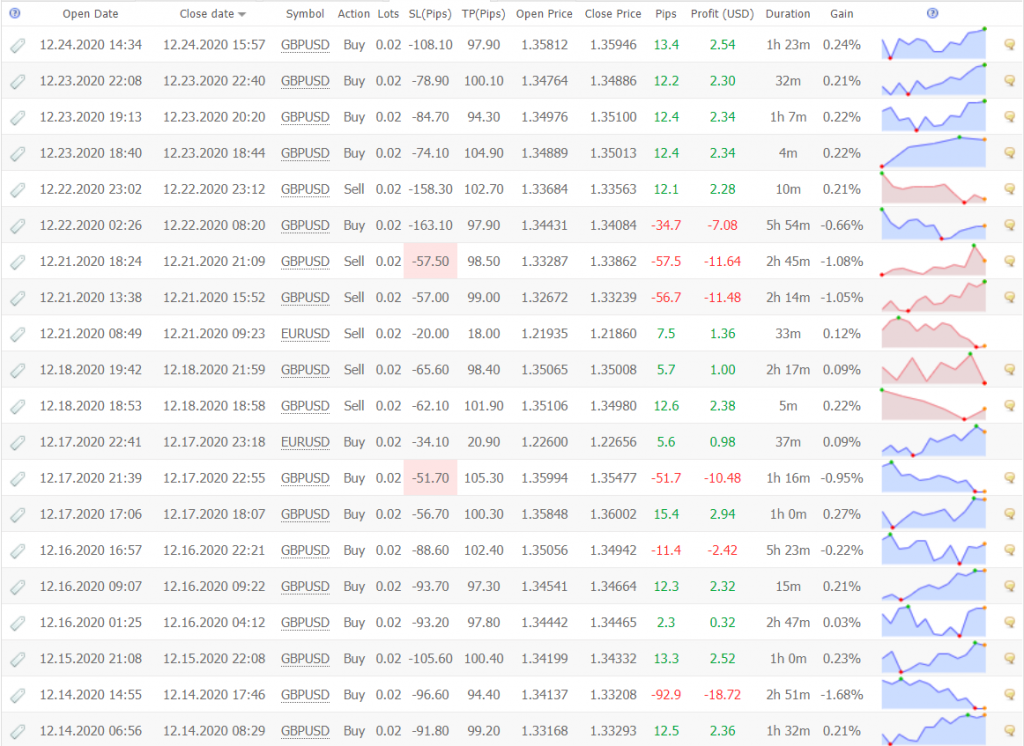 As we can see, SL levels are set at 56-92 4-digit pips. It's so deep to recover after losses.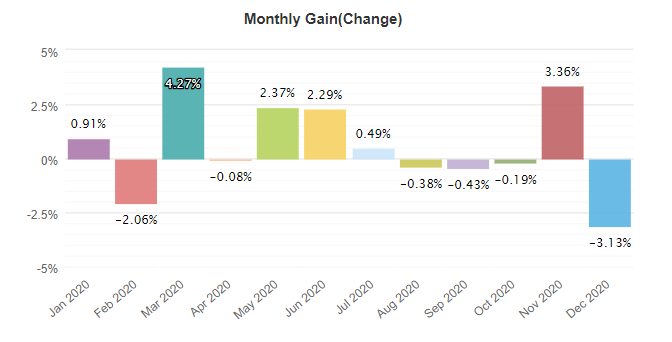 The 2020's results are horrible. Half of the months were lost.
People feedback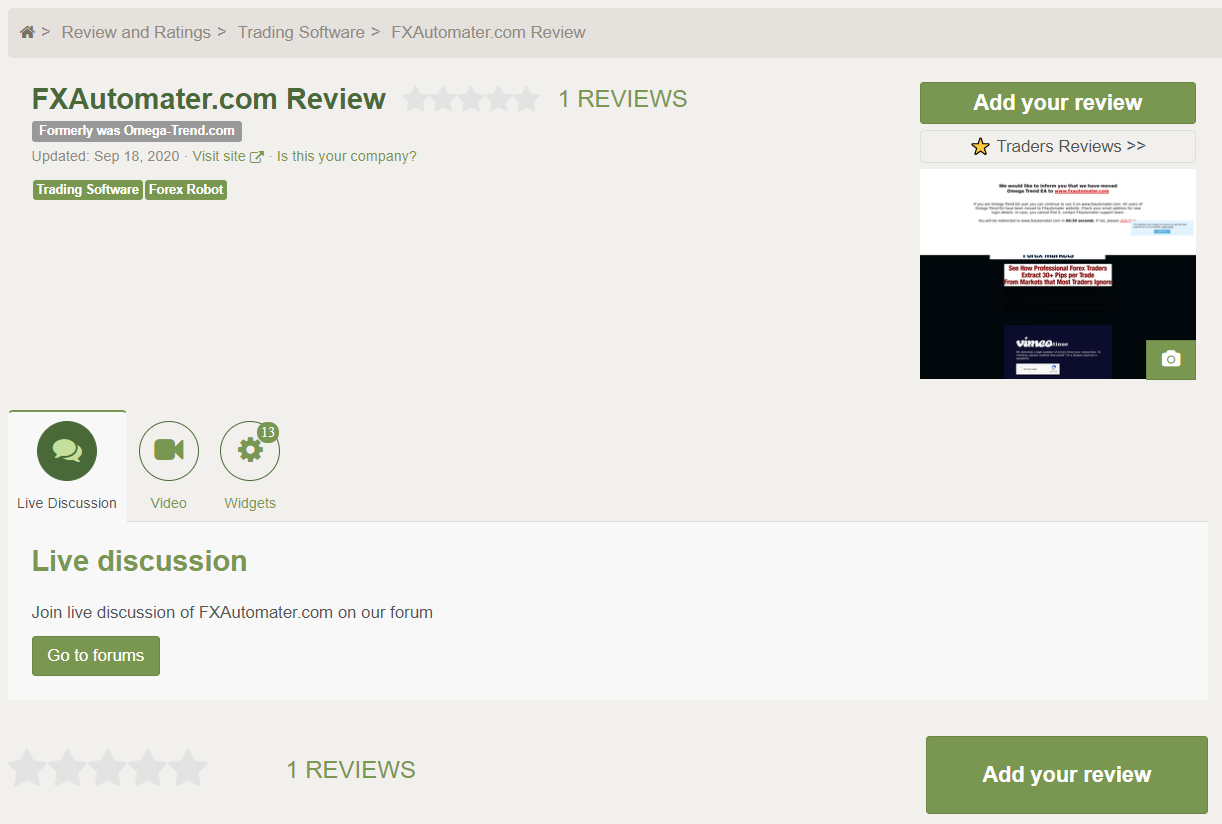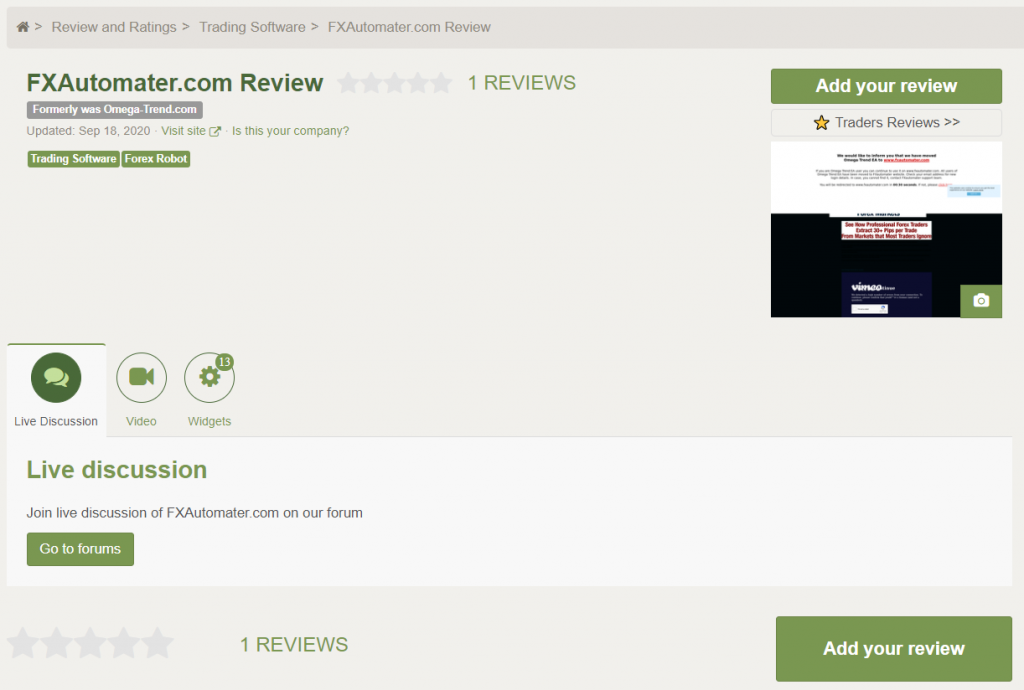 FX Automater has a page with a single comment from 2013 on Forex Peace Army. So, there are no testimonials or comments at all.
Other notes


There are many other products of FX Automater: Forex Combo System, Wall Street Forex Robot, Forex Diamond, Forex Trend Detector, Volatility Factor, and others.
Is Smart Scalper Pro a viable option?
No, it is not. It couldn't be a profitable trading solution. We'd like you to stay away from it.
Conclusion
Smart Scalper Pro is online for a year. Alas, trading results showed that it couldn't repeat backtest reports' success. The worst part of this was that the developers didn't try to fix its performance but kept selling it. Now, it's a total scam that isn't worth its money.