Standard FX is a Forex managed account service, which promises to provide traders with stable '20%' of weekly income, through trading your Forex, Bitcoin, or Binary accounts on traders' behalf. The first sentence of their website presentation looks aggressive and unrealistic: it is impossible and irresponsible to promise 80% of monthly income, taking into account unpredictable market changes.
Today in this Standard FX review, we will discuss this service provider, its trading results, risk factors, vendor transparency, price, and the other important info for letting you know whether it has all the necessary proofs to prove the veracity of their aggressive claims.
The Standard FX website looks poorly organized. Scrolling through the website is stressful and it is difficult to find necessary information on it (there are a lot of missing parts).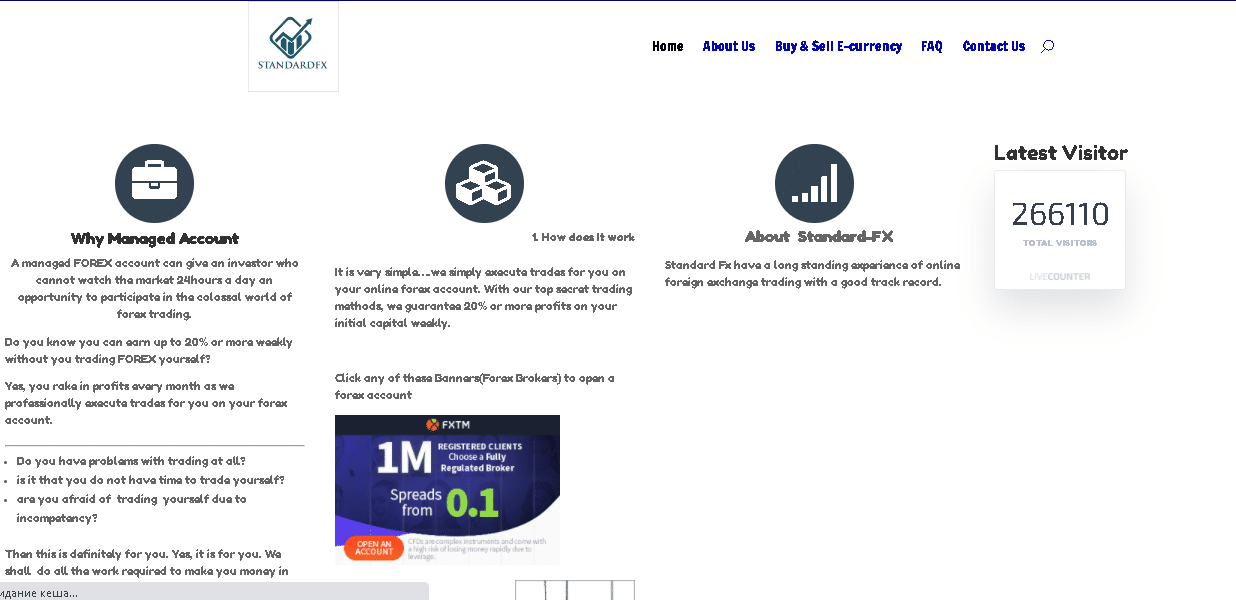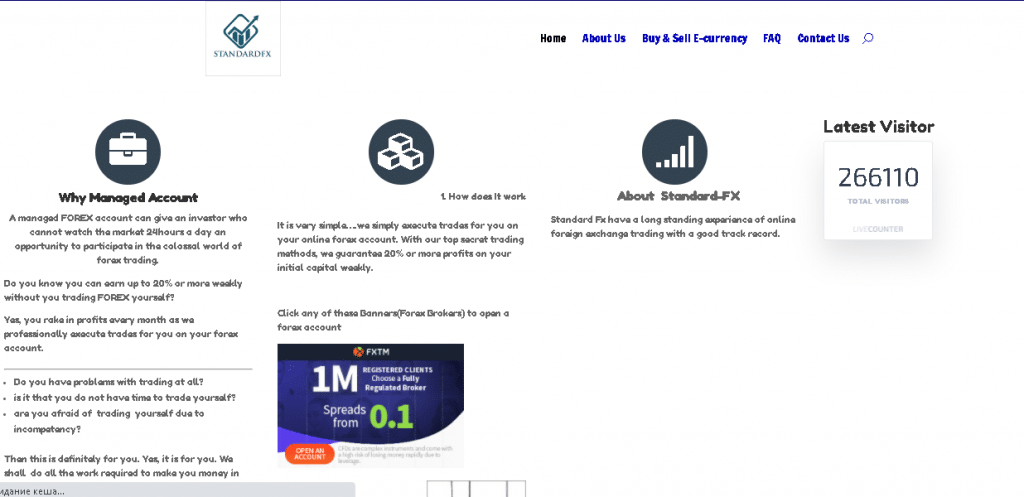 Unfortunately, we know nothing about the developers or what trading experience they have. We have found that their headquarter location is in Abuja, Nigeria.

The developers say that they have an outstanding trading experience, but we are not provided with any proof of that.
Features
The devs point out their "core values', explaining why traders need to choose them:

No, tell the truth, we see nothing special that could convince us to invest our money in this project.
The team behind Standard FX tells us that the minimum deposit to start trading with their product is $1000. This amount may be too high for most of the traders, especially for beginners.
There is no detailed trading strategy insight of this managed account service mentioned on their website. They only tell us that they use' 'top-secret methods' which guarantee 20% of the weekly profit. Long story short, they continue to lack transparency.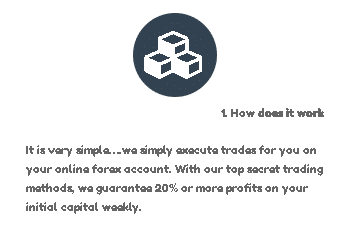 There is no word mentioned about the trading approach or methodology of Standard FX. Therefore, once you invest your funds in this trading system you will not be able to know who will be in control of your trading account. It is dangerous and scary.
How to start trading with Standard FX
The price, as well as the whole website presentation lacks transparency. There is no information about the price of this service provider. The one thing we know to start trading with Standard FX is the following:

The developers think it is enough for us to know. However, it isn't.
Backtests
They failed to provide backtesting results on their website.
Trading Results of Standard FX
The devs provide simple screenshots of their trading results on their websites. These images cannot be verified. Therefore, we have no reason to trust them.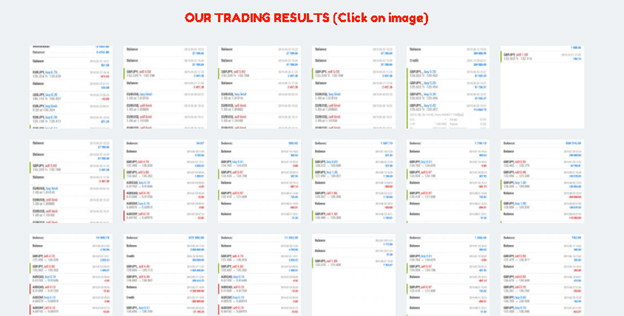 That is why we have conducted additional research to analyze the trading performance of this service provider.
It is a Real USD account, which was launched on May 06, 2020. For over 5 months of trading, the system has brought 126,57% of total gain with 13,90% of the monthly gain.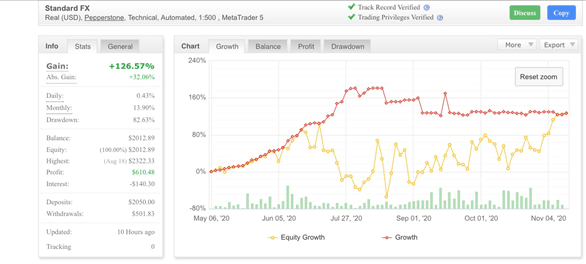 We have also seen the problems in terms of drawdown with the Standard FX. The drawdowns have constantly been above 18% in the entire trading
period under review.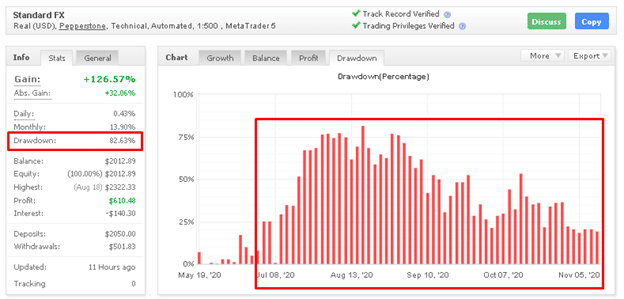 An extremely high peak drawdown of 83, 63% is not a good sign for trading and can only mean a high risk of ruin. Now, there is a 15, 87% chance of losing 10% of the account.

One of the worst things about Standard FX is hidden trading activity data. We are unable to analyze neither its trading history nor open trades/orders.

The system trades only EURUSD.
It has traded 1665 trades with 5639.6 with an average trade length of 2 days. The average win is $1.59 while the average loss is significantly higher and equals -$7.43. The profit factor is 1.36.

We have also noticed dwindling performance since August 2020 up to the current days: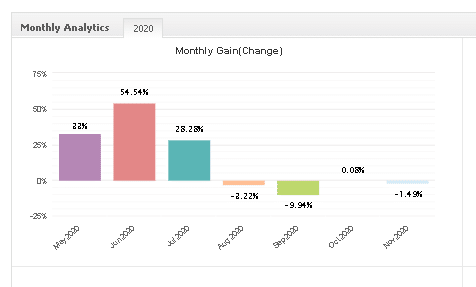 The monthly gain has dropped from 54% in June 2020 to -1,49% in November 2020. It makes sense to say that the system does not provide the promised 20% of the weekly return. Moreover, it has not brought any profit since August this year and stills to be unprofitable. So, why should we invest our money in a product that only wastes our money?
Domain Information
We have also analyzed their domain information and found that their site is not as reputable as they claim. They have been in the Forex marketplace for over 2 years (it was created on June 28, 2018).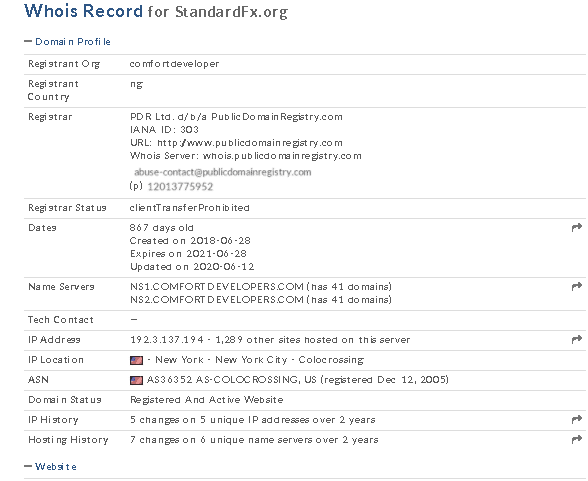 It means that they are 2 years and 5 months in the trading industry. This is the #1 reason, which makes us hate the use of such trading systems. The developers throw off investors by claiming to have a robust online presence.
Is Standard FX a viable option?
No. It is a dangerous managed account service, which lacks transparency in all aspects: trading strategy, price, product description, trading results, and more.
Wrapping Up
We have neither reason to trust Standard FX, nor its developers. They are not 100% transparent and do not provide us with a detailed product description or its trading strategy. The platform is anonymous so we do not know who is behind it. Anonymous online investment platforms are a no go zone. The key question arises: why should we invest money in a suspicious product with zero vendor transparency? We recommend traders ignore Standard FX platform.