What are the must-have tools for forex traders? Although being a skilled analyst is commendable, the last piece of the puzzle relies on utilizing the correct tools to conduct trading. One should understand how to use each resource very well and what it ultimately helps them achieve.
The 1900s American New Thought writer Wallace D. Wattles once said good tools are only effective when used in the right way. For virtually all traders, the hardest battle with forex is the technical analysis involved. However, there are other tools outside the charts integral to a 'trader's arsenal.'
Just as any profitable business relies on specific devices, a trader also uses certain tools to trade effectively, keep up with potential news events, make essential calculations and review their trades, among other necessary tasks.
This article will look at the must-have tools for forex traders (not in any order of importance). One should also bear in mind that, depending on the type of trader, not all of these tools will be applicable, though at least a few definitely will.
| | |
| --- | --- |
| TOOL | MAIN USES |
| Trading platform | Executing and managing positions, analyzing charts. Mobile versions of these applications can be beneficial for on-the-go trade execution and management; price alerts, and price checking. |
| Calculators (position size, margin, and swaps) | For position sizing, calculating margin, calculating swaps. |
| Trading journal | Provides a detailed log of a trader's positions and their performance |
| Economic calendar | Observing upcoming news events that may affect the forex market, significant for high-impact news traders. |
Trading platform

It goes without saying the trading platform is arguably the first tool for any financial market trader. Although the choice for excellent and reliable forex trading software isn't so varied, the few known options are competent.
The most popular forex trading platforms include MetaTrader 4, MetaTrader 5, cTrader, NinjaTrader, Sirius, and eSignal. Alternatively, TradingView is another viable choice. Although it is only available in the web form, the service is superior and a favorite for followers and speculators of any traded instrument.
A mastery of navigating the software and its user interface goes a long way to making technical analysis, chart reading, and trade execution easier. Many of these programs are available in both desktop and mobile versions, though it is imperative one masters and spends most of their time on the former.
Relying more on the mobile versions of these platforms should only be for casual observation instead of trade execution since the experience is severely limited compared to a desktop screen.
Calculators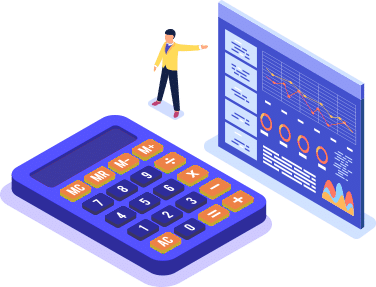 There are a few beneficial tools within this calculators section. However, the position size calculator is perhaps the most critical as it relates heavily to money and risk management. Without using this tool, it would be nearly impossible to calculate the exact risk per trade accurately. Incorrect or inaccurate position sizing is one of trading 'cardinal sins.'
A position size calculator uses the inputted values of a trader's account size, risk percentage, stop loss, and the relevant traded currency pair to give the appropriate lot size and monetary value for that position. Other useful forex calculators also include:
Margin calculator: A margin calculator helps a trader know the required margin of a particular currency pair considering the account leverage.
Swap calculator: Not every broker offers a swap calculator, although this is a vital device for traders holding positions overnight. By using this tool, one will know precisely what their broker will either debit or credit in interest for every overnight session with open trades.
While this information is available on a trader's platform, the calculator tends to be more accurate and is faster to use.
Trading journal

The trading journal is possibly one of the most under-utilized resources in the forex industry but can prove as the difference maker between the consistent winners and losers. A trading journal merely acts as a logbook of a trader's positions, giving them an overview or review of their performance and holding them accountable where necessary.
Some of the data that should be in this journal include the dates of trades, the currency pairs traded & their actual prices (open and close), whether the positions were long or short, gains or losses in pips & dollars, and any other important information. A journal is considered paramount for those who treat their trading professionally.
Fortunately, traders can also explore other journaling options through the likes of Edgewonk, a software service that logs into a trader's account and provides all the necessary analytics and journaling automatically.
Web-based analytics platforms like Myfxbook, FX Blue, and Psyquation are equally excellent resources in providing in-depth information about a trader's performance, to which they can reference and improve upon intuitively.
Economic calendar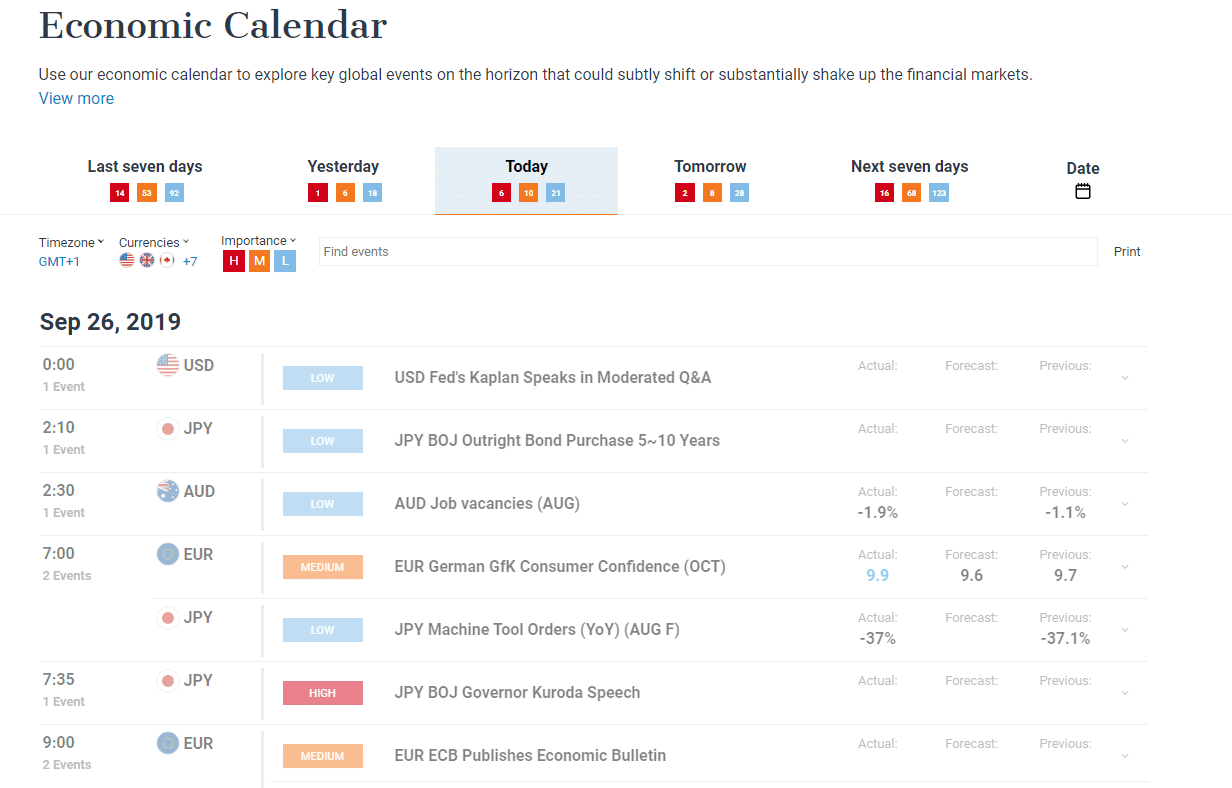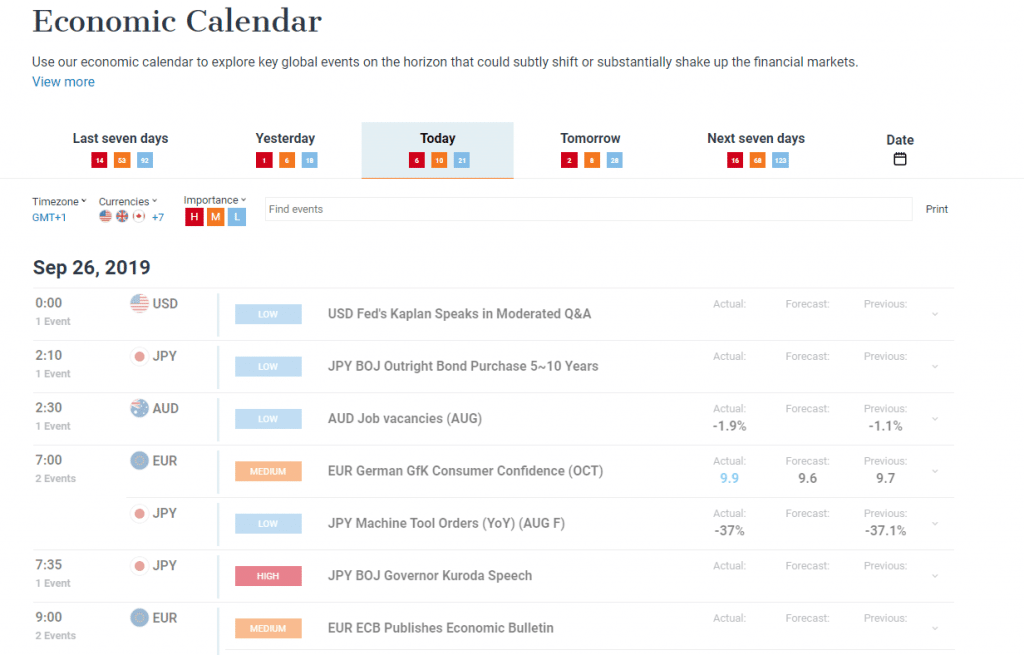 The economic calendar is a particularly handy resource for scalpers and day traders, where it's imperative they know well in advance of news events that may potentially affect the markets.
This group of speculators pays close attention to events marked as high impact since these tend to have some or massive consequence on prices momentarily. News traders cherish this calendar because it forms a significant part in executing trades during specific economic releases.
There are countless suppliers of economic calendars, mainly finance, trading, and investing-related websites and platforms. As with any tool, the economic calendar isn't so compulsory to more long-term traders whose outlook or positions aren't affected by current news events.
Conclusion
No matter a trader's technical skill, most of these tools are imperative and can be the last piece of the puzzle to their success. Fortunately, all of these resources are freely available, and everyone can easily access them.
To keep things simple, traders should focus only on the most necessary tools. Although many other resources could have made a list, it's the quality rather than the quantity of the tools that ultimately matters.
Would you like to try out trading with an Expert Advisor?
Learn more about the best forex robots.