What do we know about a Vader robot?
We've prepared a review of a Vader robot.


We're immediately welcomed by the results the robot reached so far.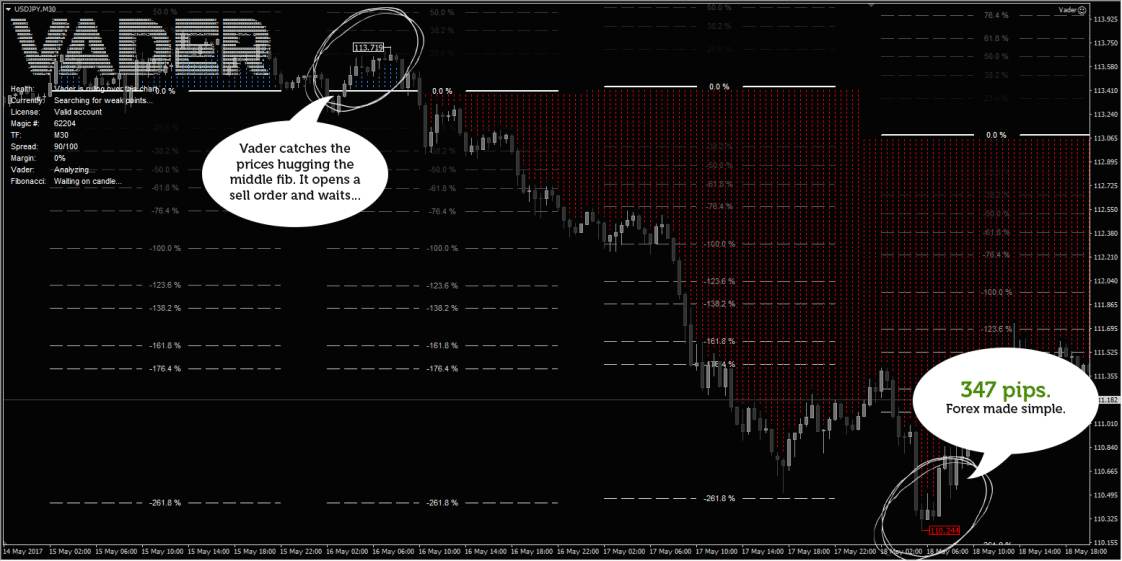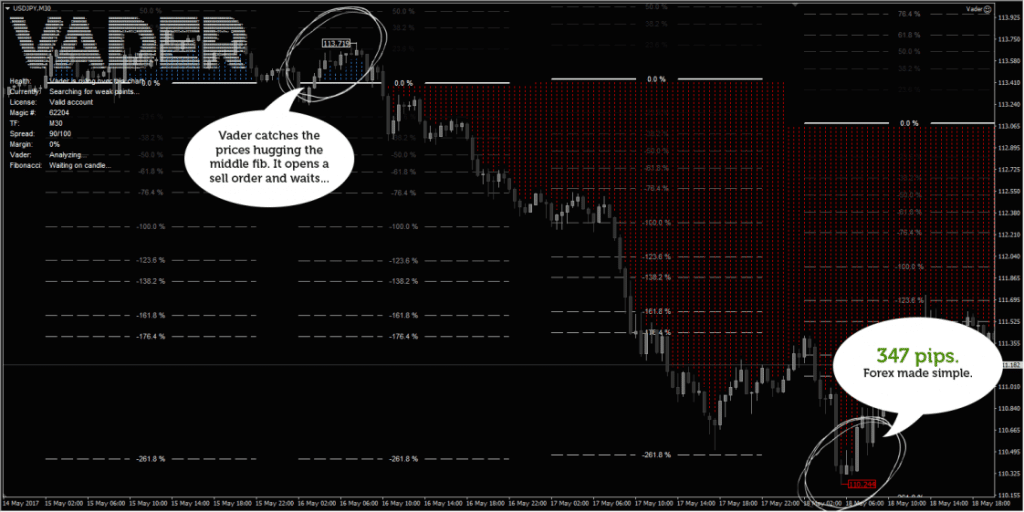 The devs try to explain how the robot performed by screenshots with captures.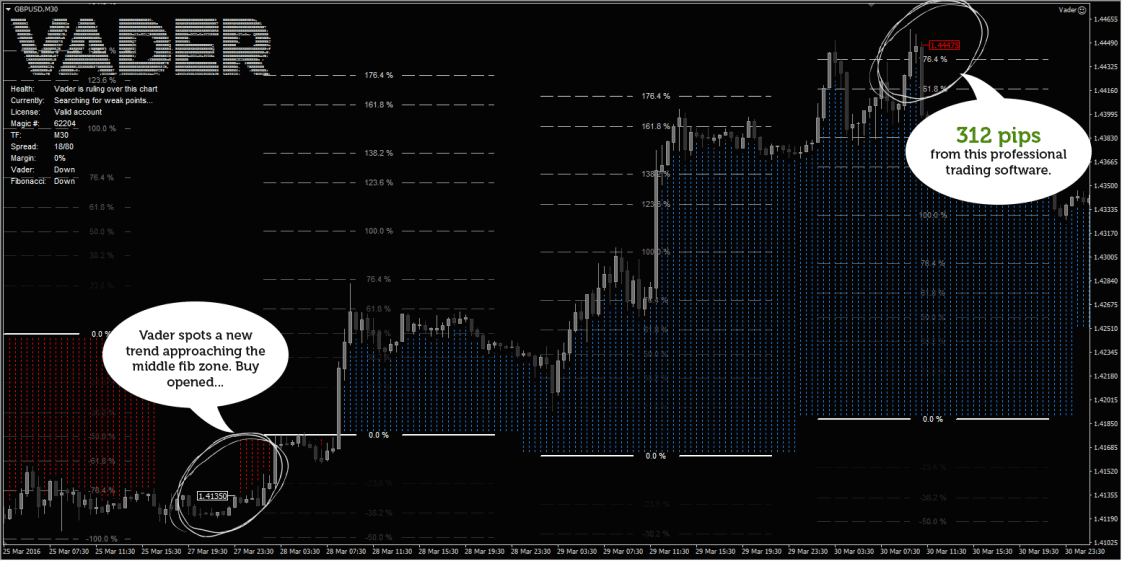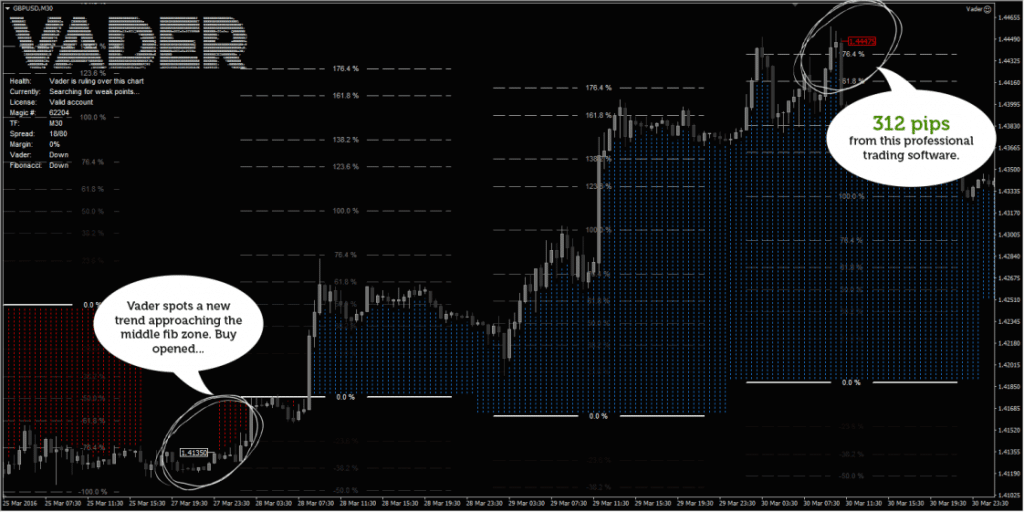 But all of them is fake because if you take a look at the details in the top left corner, there are no parameters of open trades.
We don't see any pips traded at the info block, just there are photoshopped captures over the charts.
The other robot's features according to the devs:
fully-automated trading;
advanced Fibonacci Strategy;
trades the price as it moves away from the middle zone and when it comes back;
settings for 20+ symbols;
it trades big movements away from the middle zone and the huge retracements when the price comes back;
the robot combines trend shifts with Fibonacci thresholds;
SL and TP levels placement.
Vader finds big trades using daily Fibonacci levels as chart thresholds.
If these results were verified there would be no needs in this charting.

"Trading" results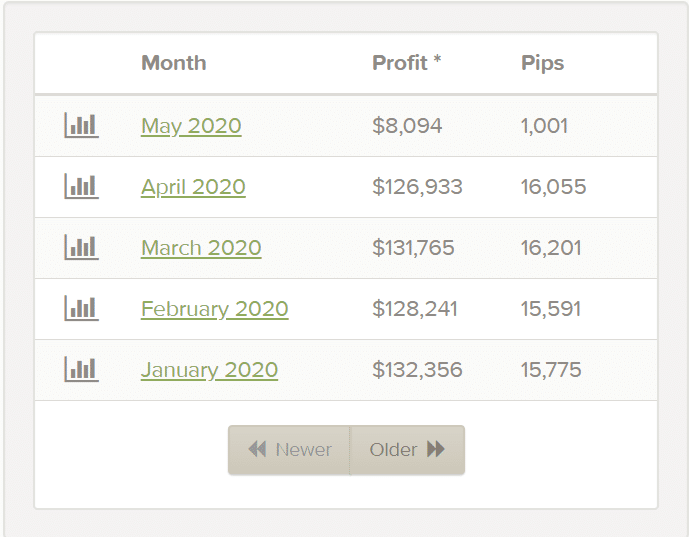 The devs provided no verified trading results.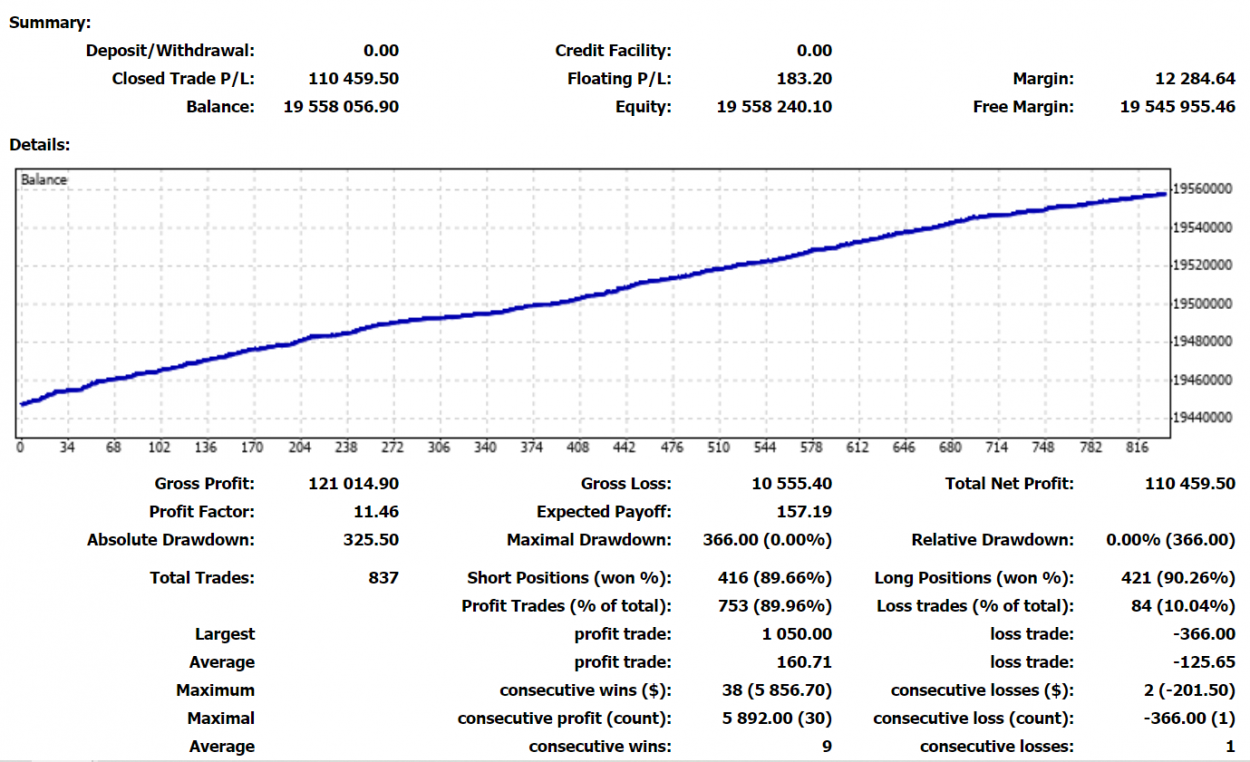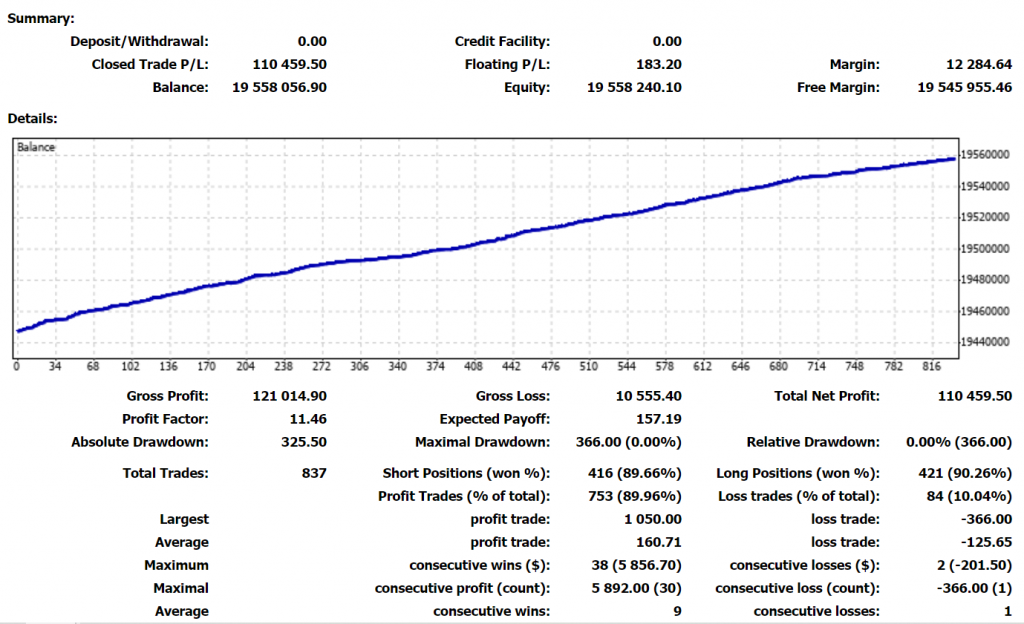 There are reports like this. So, we have to trust that robot trades with $366 of the max drawdown at the $19.5M account. Trading with the profit factor that is higher than 2 is such a big deal. This robot has 11.46 of it. If the robot truly goes like this, why don't they mind to verify these trading results via myfxbook or fxblue?
Pricing

So, we have to hurry to buy the robot with OFF.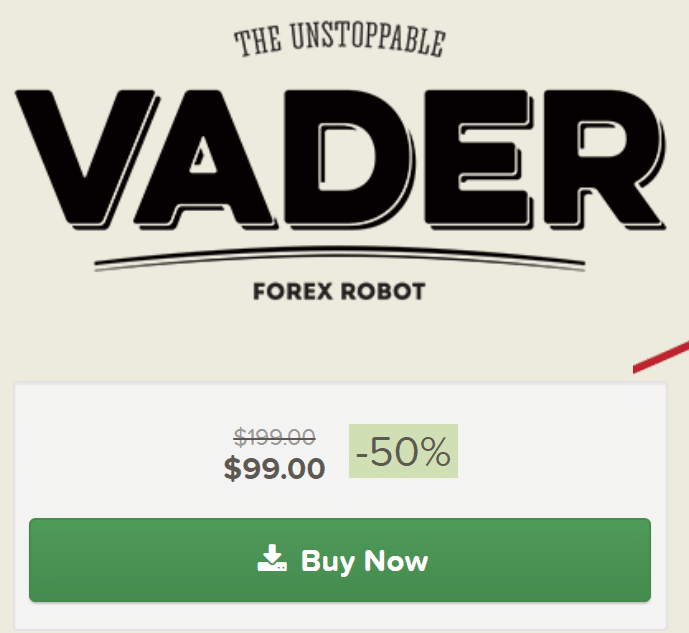 The robot costs $100 with -$100 OFF. The seller explained nothing about what the package includes by default. The next warn us is that you have to provide your card info exactly to the site owner. There's no 3rd-party verified seller.


As we can see, it's a one-way ticket.
Vader Forex Robot is a scam
No settings explanations provided
No backtests results provided
No verified account trading results
A lot of fake comments
High price
No refund policy
Nothing told about free updates, support, and the version of Vader
Vader looks like an iconic scammer. We're sure there's a system behind the robot, but we also sure that it doesn't work well, because of no verified results and also no refund policy. There's no way to try the robot to understand how viable it is. We're forced to trust fake screenshots and unverified trading results. So, we wouldn't buy it.