Forex traders rely on many tools to make better decisions. Some advanced traders in large investment banks spend thousands of dollars on some of the tools like the Bloomberg Terminal and the Reuters Eikon. These tools are not recommended for ordinary traders because of how expensive they are. In this article, we will look at some of the best free resources you need to use as a forex trader.
Would you like to try out trading with an Expert Advisor?
Investing.com
Investing.com is one of the best free resources used by forex traders worldwide. According to SimilarWeb, the website is the 15th most-visited financial and investing website in the world. It has more than 180 million visitors from around the world.
The website and its accompanying apps have all tools that you need to use to become a successful trader. Some of the most important features are:
Economic calendar – This is a free tool that provides you with a schedule of key economic events from around the world. While other sites like DailyFx provide a calendar, most people prefer using the one provided by Investing.
Currency pair price list – As a trader, you may want to see how currency pairs are trading at once. The website has a price list that has the most pairs, as shown below.
Currency pairs price list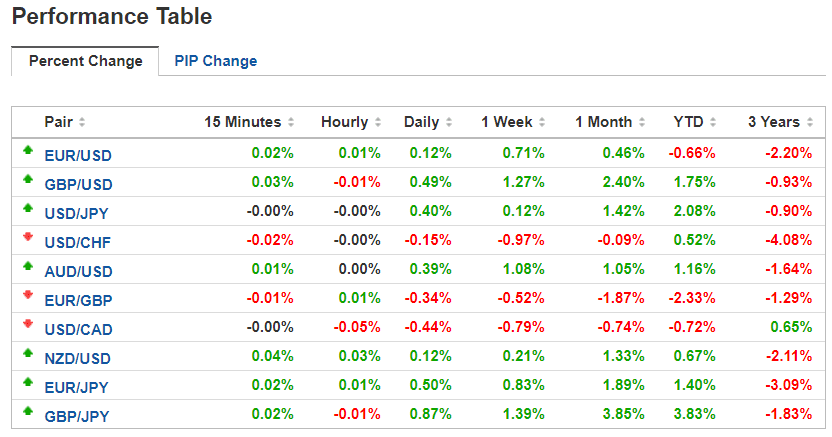 Fed rate monitor tool – This is a tool that looks at the possible rate actions by the Federal Reserve.
Currency converter – Investing has an easy-to-use currency converter that you can use to convert any currency.
In addition to these, the platform has other important tools like a pip calculator, forex volatility calculator, technical analysis tools, and independent analysis from well-known analysts.
Investing.com is completely free. The website only charges a small monthly fee for people who want to remove ads. Still, in my experience, the free version works for most people.
TradingView
TradingView is another popular free platform used by all types of day traders. The platform is mostly known for its charts that are used by most analysts around the world. The company's charts are also provided by default by most forex traders.
According to SimilarWeb, TradingView is ranked as the 13th most popular investing website in the world. It has more than 158 million users.
TradingView has hundreds of features that will help you become a better day trader. First, its charting tools are usually better than those offered by MetaTrader. For example, it is relatively easy to add color and insert certain tools in these charts than in MT5 and MT4. Second, it has an excellent cloud note-taking tool that helps you create journals.
Third, it has a load of charting tools like the Elliott Wave, cyclic lines, three drives, and ABCD, among others, as shown below.
Charting tools in TradingView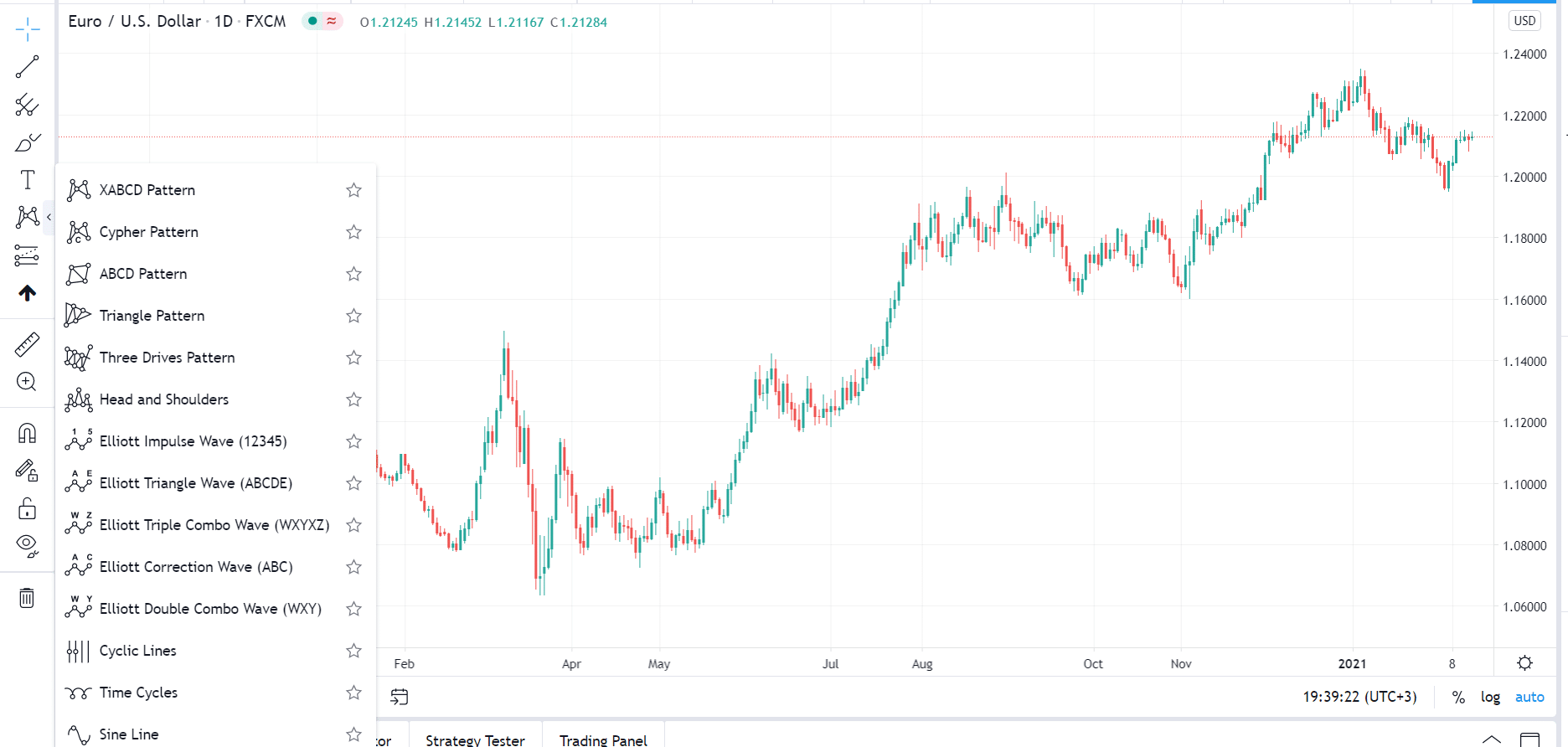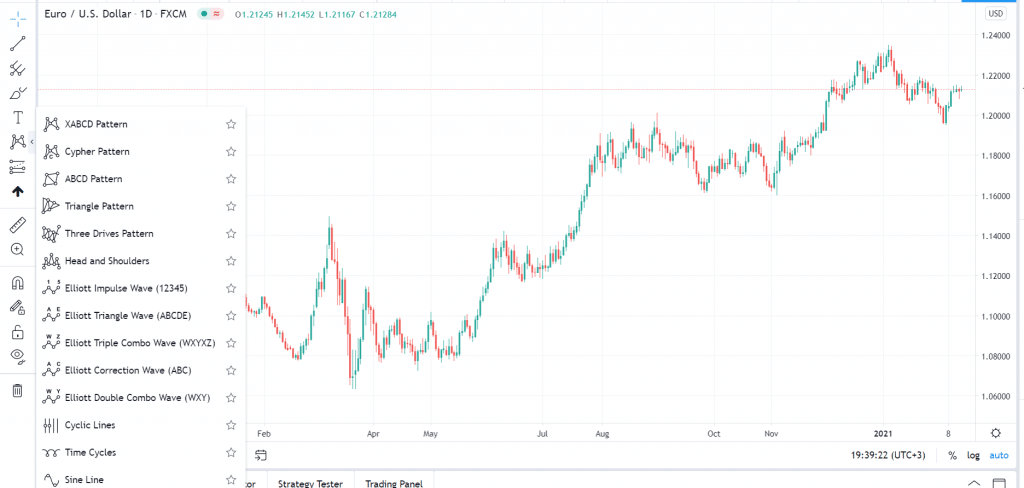 Other forex trading tools in the TradingView platform are:
Pine editor – It lets advanced day traders create robots using the Pine language.
Strategy tester – It lets users test their robots and scripts using historical data.
Alerts – TradingView has an alerts tool that lets traders create specific alerts when a currency pair reaches a certain level.
Public and private chats – TradingView has tools that let you chat with other day traders.
Stream – Its recent tool allows you to watch other day traders trade.
TradingView is mostly free, but you can access more tools by paying. For example, you can open multiple charts at once, remove adverts, and have more than three indicators in a chart.
SeekingAlpha
SeekingAlpha is an online platform that allows people from around the world to contribute their investment thesis across all asset classes. Stocks are the most popular assets covered in the platform. Still, there is a page where you can read the latest opinions and analyses that is related to currencies, as shown below.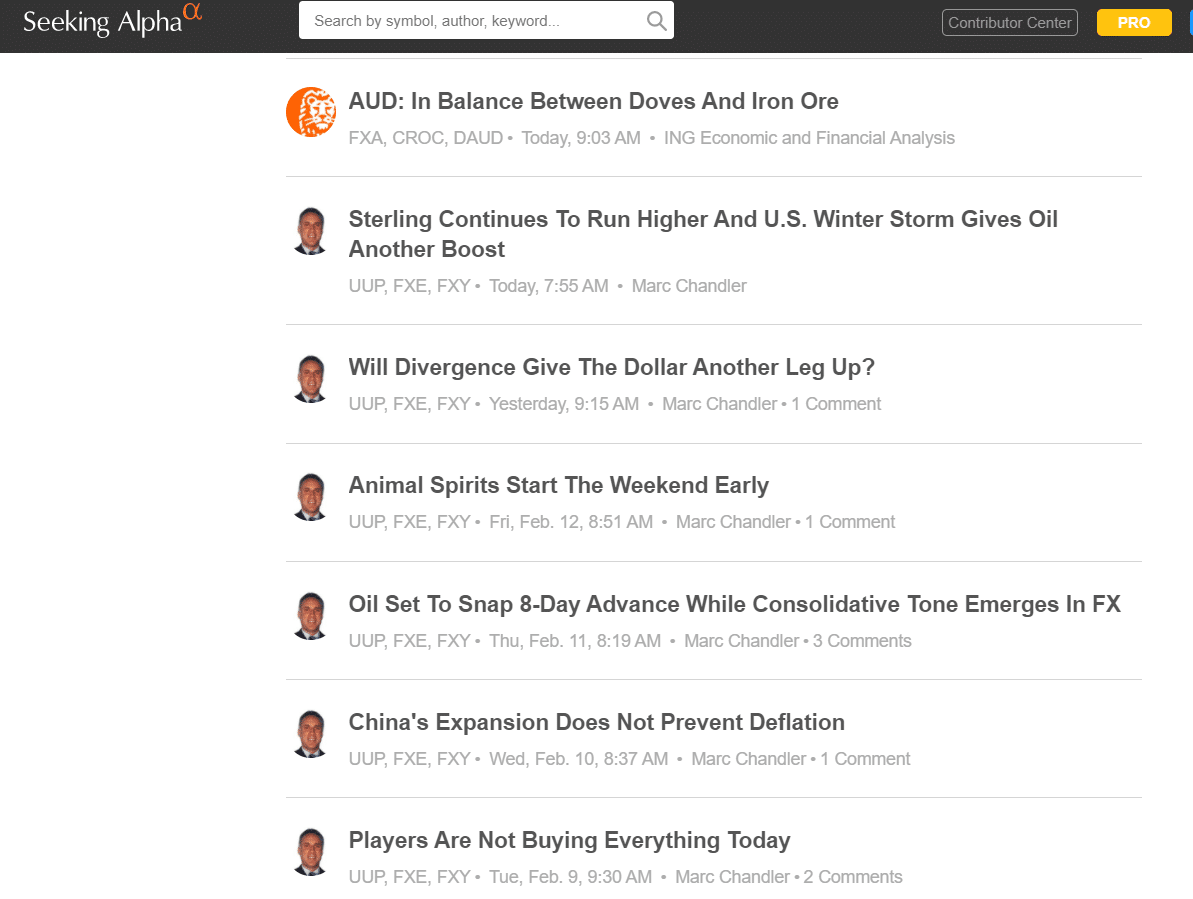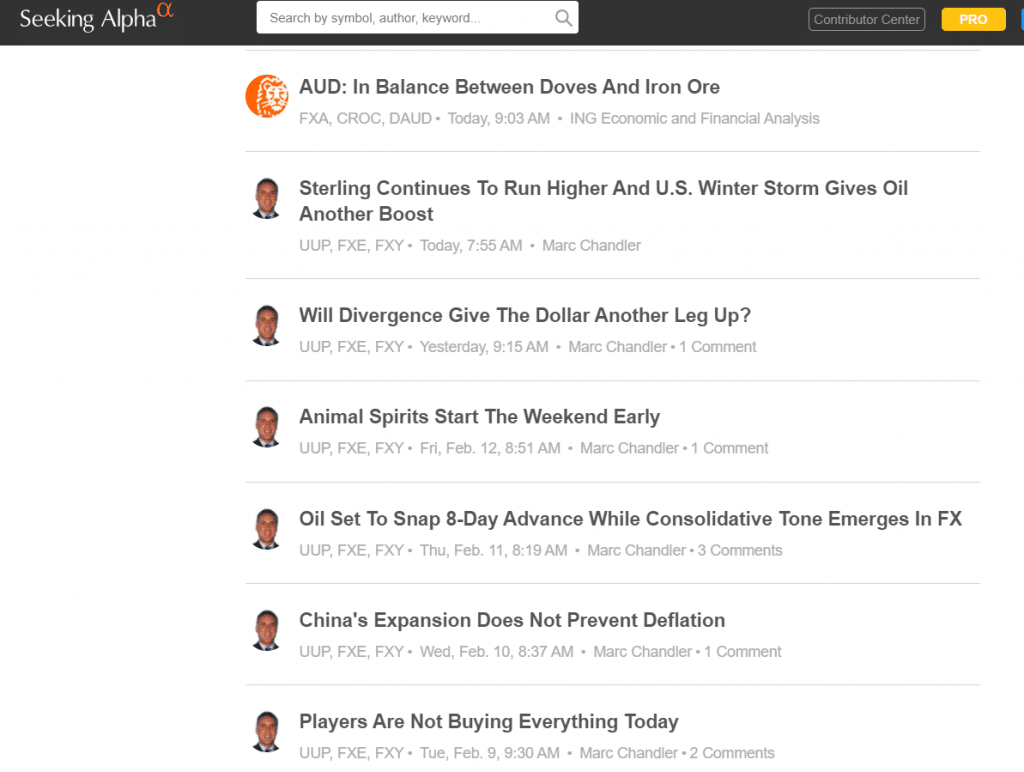 In addition to its well-known analysis pages, SeekingAlpha also has more free tools that will help you become a better trader. For example, it has a page that features all the latest breaking news from around the world. While most of the news is tilted towards stocks, it also features some of the headlines relating to currencies.
Also, SeekingAlpha has a few podcasts that give you the latest news and some in-depth analysis. Finally, the website has other forex-related analyses, such as those that focus on macro and commodities that will help you become a better trader.
MetaTrader 4 and 5
The MetaTrader, also known as the MT4 or MT5, is one of the best-known trading platforms in the world. In fact, it is offered by most forex and CFD trading companies in the world. Additionally, the platform can be downloaded for free from the MetaTrader website or from the Google and Apple mobile stores.
The MT4 and MT5 are useful platforms because of the vast features and tools that they have, such as:
Technical indicators – The MT5 and MT4 have hundreds of inbuilt and custom technical indicators like the Relative Strength Index and the Moving Averages.
Economic calendar – The MT5 has a custom economic calendar that allows you to follow real events.
Strategy tester – The MT4 and 5 have a strategy tester that allows you to test your custom or inbuilt strategies.
Currency correlation tool
Correlations refer to relationships that occur between currency pairs. These relationships can also be between currencies and stocks and currencies and commodities. Calculating these currency correlations is a relatively easy process. All you need is data for a certain period and Microsoft Excel.
However, you can save a lot of time by using a free currency correlation tool. These tools are offered by most online platforms, but the one that we recommend is from Currensee.
Currency correlation tool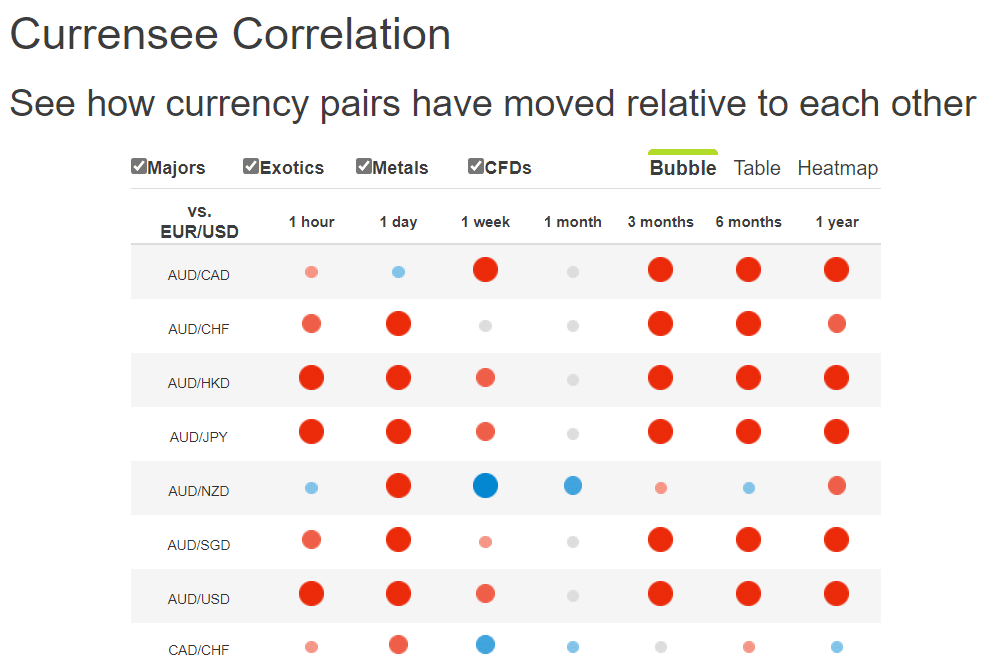 Final thoughts
As a forex trader, you will always need some tools to help you make decisions. Some of these tools, like the economic calendar, are mandatory to have. As you start the trading journey, you probably don't have the resources to pay for premium tools like Benzinga Pro, Bloomberg Terminal, and Reuters Eikon. Instead, we recommend that you use some of those tools we have mentioned here.
Would you like to try out trading with an Expert Advisor?