This Forex robot has been active for a few years now. There are several accounts that show records dating 2016 so it probably was created in 2015 or around that time. For the most part, there's very little of special interest in this forex EA as compared to the rest in the market. Some of the highlights of the software are explained below to get a realistic view of Dragon Expert. 
Would you like to try out trading with an Expert Advisor?
The first thing to notice when you visit the website is how they claim you'll get 60-110% monthly returns. Now, it's not inherently impossible or fake, but it's a sign of the risk exposure to the account.
Such high returns can only come from an account using high risks per trade. The owners use the pseudo name of David King as the CEO.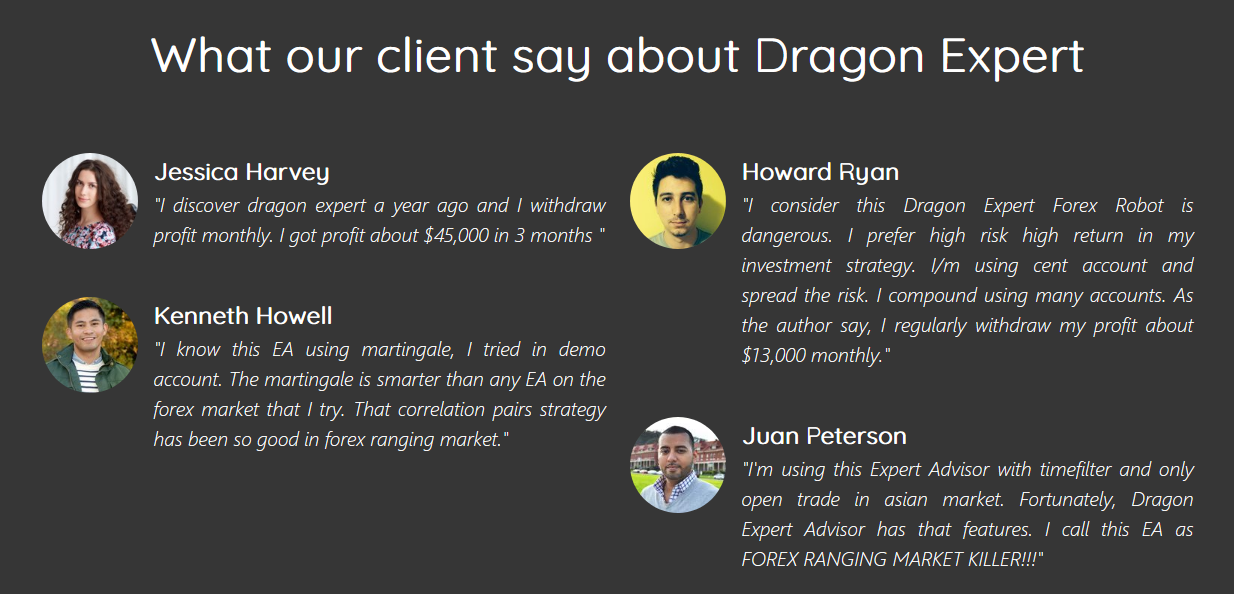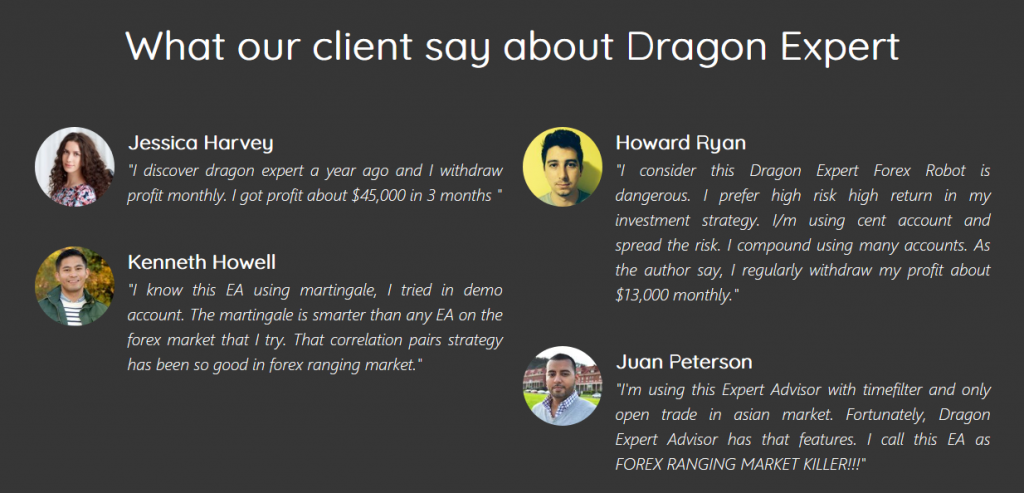 The reason for this claim is that no native English speaker named King would allow his business website to be filled with petty grammatical errors. Yes, it's something quite light. But they stand out.

Features
Dragon Expert trades mainly 3 pairs. EurUsd, EurJpy, and UsdJpy. Most trades typically last for a few minutes to a few hours.
They don't specify the actual strategy they use. What they say is the robot uses 'advanced correlation algorithm' to find a correlation between pairs and earn profits. That's vague. They could narrow down in simpler terms to explain exactly how that algorithm works.
You don't need to adjust the settings as they're set to default and work within those parameters.

How to start trading with Dragon Expert Fx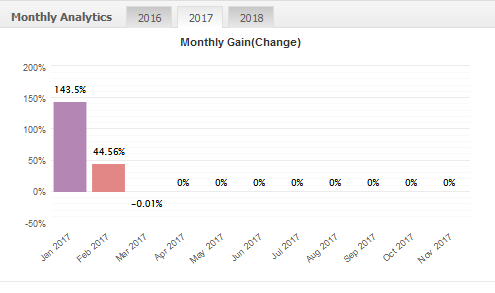 They recommend a balance of at least $5000 to qualify using the forex robot. It's not a must actually. As they also say you can start at $200 in a cent account. That sums to about $2000 in a standard account.
They don't have any recommended broker to use. But honestly the brokers they chose for their accounts are worrying. Not the best or even most popular forex brokers. They could even be considered shady.
To contact them in case of inquiries, send an email to [email protected] 
Trading Results of Dragon Expert
While scouring around, it was hard to find an account with a recent track record. Most of them date 2016-2017 and from what it seems, it's what they use on the website.
The account I found on Myfxbook lasted only 3 months and generated almost 10X the capital. These are NOT the standard figures from this forex EA. After those 3 months, it shows they were opening one or two trades a month lasting for a few seconds just to extend the trading history.
No profits were made. No losses either. They just wanted the graph to show trading results of 1 year while in reality it only performed for 3 months.
That alone should convince you to NOT purchase this robot as they can't be trusted.
How much does it cost
Dragon Expert has 4 packages you can select from.
$0
( It's a great choice if you want to try on your demo before buying)
Unlimited demo accounts
24/7 support.
No broker limitation
No expiry date.
$297
This is the second package.
1 real account.
Free lifetime updates
(And the features of the free package)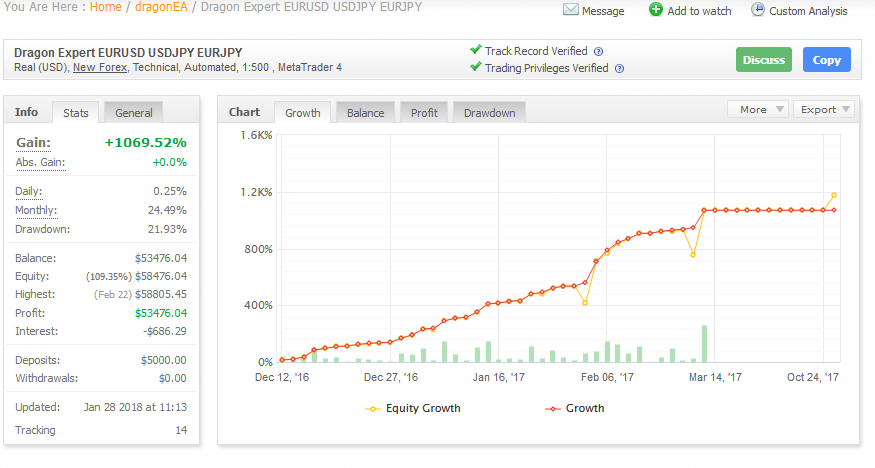 $697
10 real accounts
Free lifetime updates.
(And features of the free package)
$1997
Unlimited real accounts
Free lifetime updates
(And the features of the free package.)
The last package actually seems irrelevant because nobody wants unlimited live accounts really. Unless you're in the business of reselling the licenses, it doesn't make sense. Also, notice that the only difference between the packages is the number of live accounts.
If you're not happy with this forex EA, you can contact PayPal to get your money back. The refund policy applies to PayPal purchases, therefore, you're better off using PayPal instead of the other payment methods. 

Summary
This robot is flawed. Despite promising you 100% monthly returns, they've had struggles achieving that too. In the beginning, there's a month they actually gained 100%+ returns. But the next month was 40% and the other one 0%.
It's not reliable. And while it's not a scam forex robot, the brokers they partner with and the results they advertise are an actual worry. 
Always remember, you want to purchase an EA from people who can prove they've actually gained the same results they're selling you.
Would you like to try out trading with an Expert Advisor?