Easy Money X-Ray Robot is a Forex EA launched by the LeapFX team, which has developed many such systems in the past. It claims to generate 35-50% profit, turning small deposits into sizable ones without requiring you to possess any prior experience in the Forex market.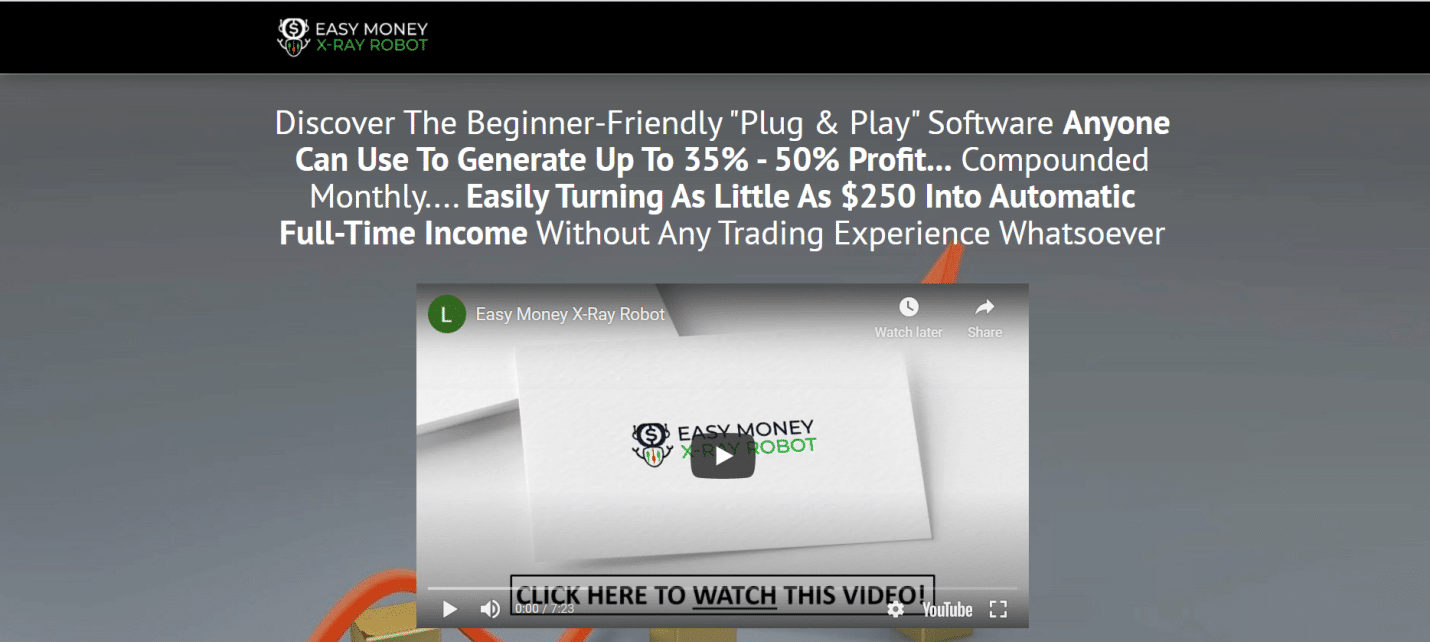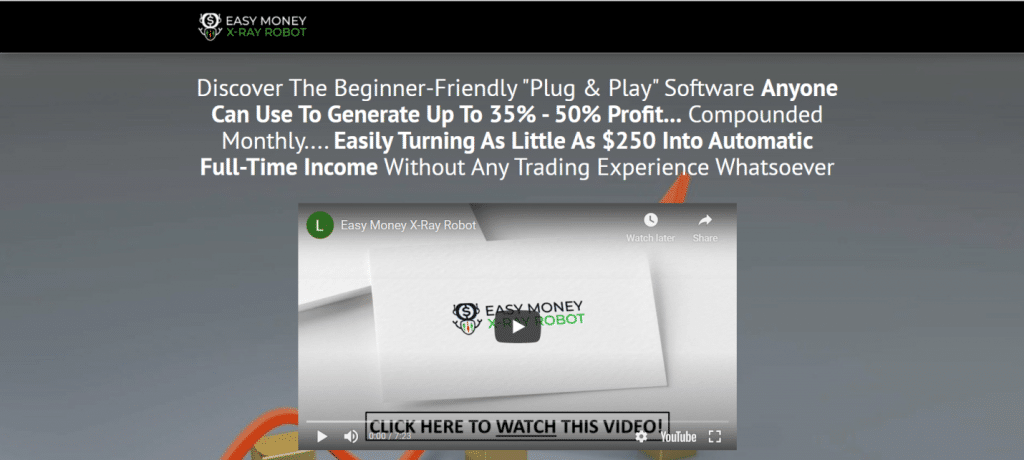 A fully automated system, Easy Money X-Ray Robot promises to transform your trading experience. But, who is the developer behind this system? We don't exactly know, other than the fact that they are a member of the LeapFX team.
Is this system really capable of generating huge profits in a live trading situation while maintaining a low-risk setting? To answer that question, we need to look at different aspects of the Forex EA like trading results, backtests, trading strategy, and customer reviews.
Features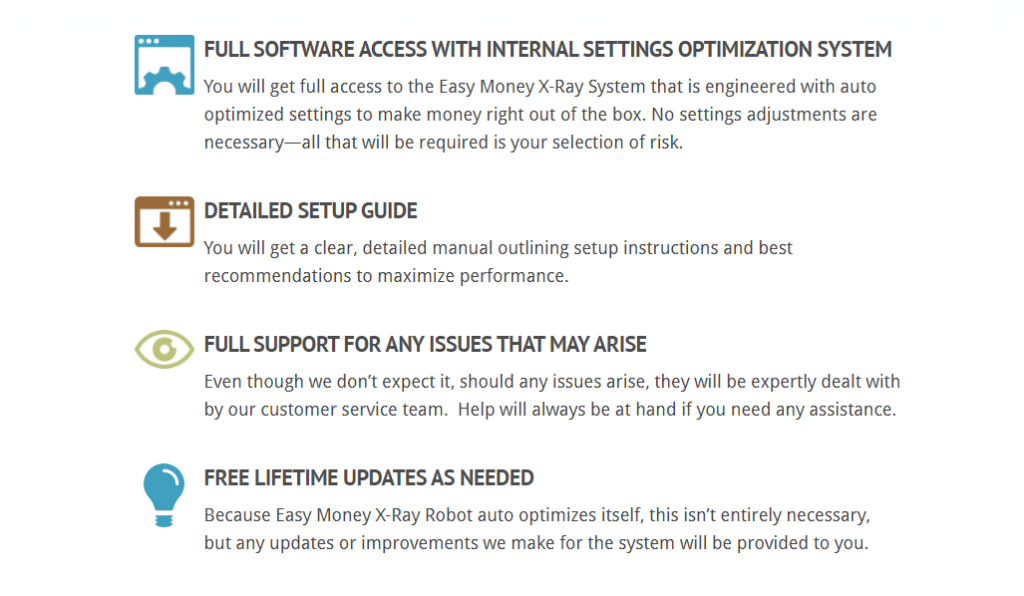 This Forex lets you start with an account balance of $250 and claims to generate a profit of 3000% within a year. The system has automatically optimized settings that will let you make profits by applying unique methods. You only need to select the amount of risk you wish to take, and the rest of the settings will be taken care of.
The company provides a comprehensive setup manual where the best recommendations are outlined. It has a customer service team to offer assistance 24*7. Moreover, free updates are provided as required.
As for the strategy, it is mentioned as a combination of four indicators that can be used for pointing out trading occasions. Profits are locked in with the help of a dynamic management system and they arrive consistently on a monthly basis. Other than this, no technical details are revealed about the strategy.
How to Start Trading With Easy Money X-Ray Robot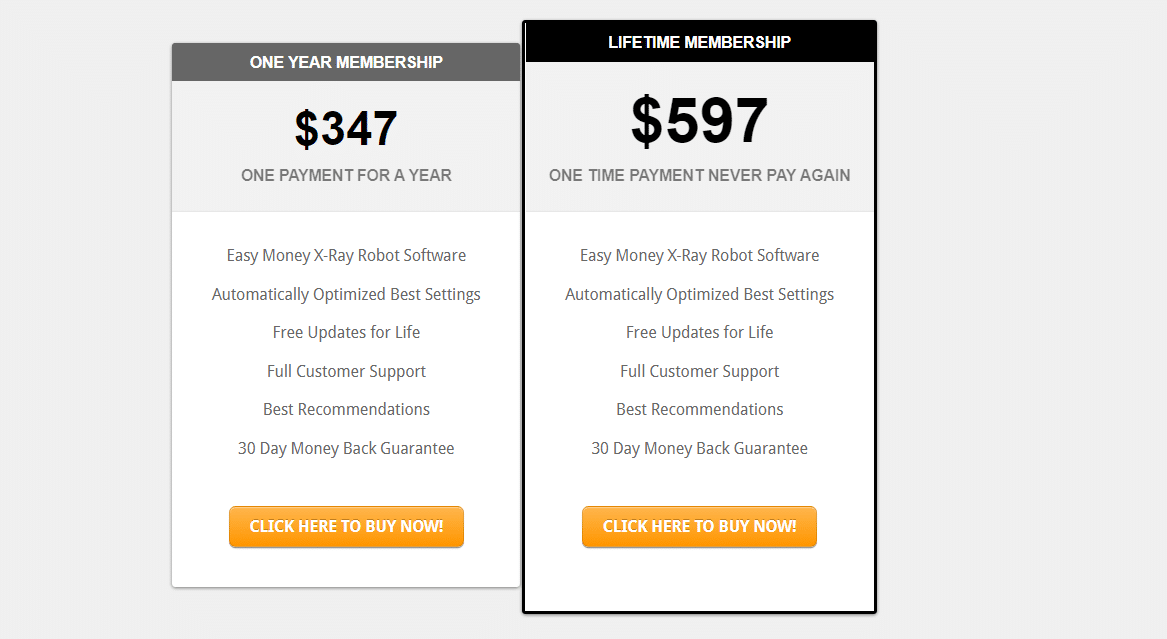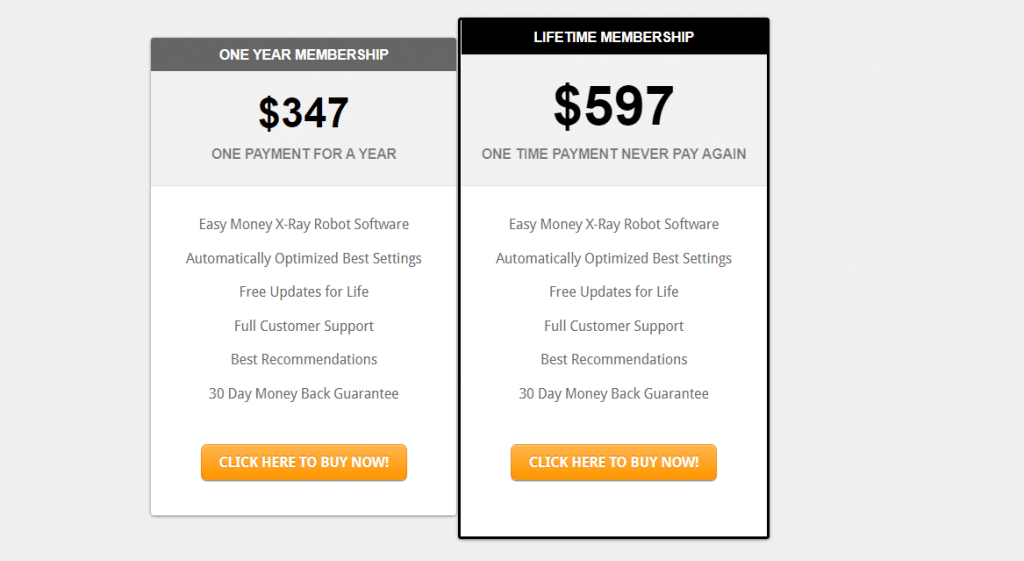 Easy Money X-Ray Robot offers two distinct pricing plans – one for a lifetime plan, another for a year plan. The first one costs $597 while the second one is priced at $347. Both of them offer the same features, and there is a 30-day money-back guarantee through which you can claim a refund in case you are not satisfied with the software's performance.
The recommended minimum balance is $250 and after setting up the software, you just need to choose the risk level. It's a plug and play system that will open, close, and manage the trades automatically without any user input, but you are advised to try it using a demo account first.
Backtests 
No backtest results are available for Easy Money X-Ray Robot. This is a bad sign because backtesting data reveals crucial information about a Forex EA, such as its profitability, win percentage, etc. Without this data, we cannot possibly complete our evaluation of the system.
Verified Trading Results of Easy Money X-Ray Robot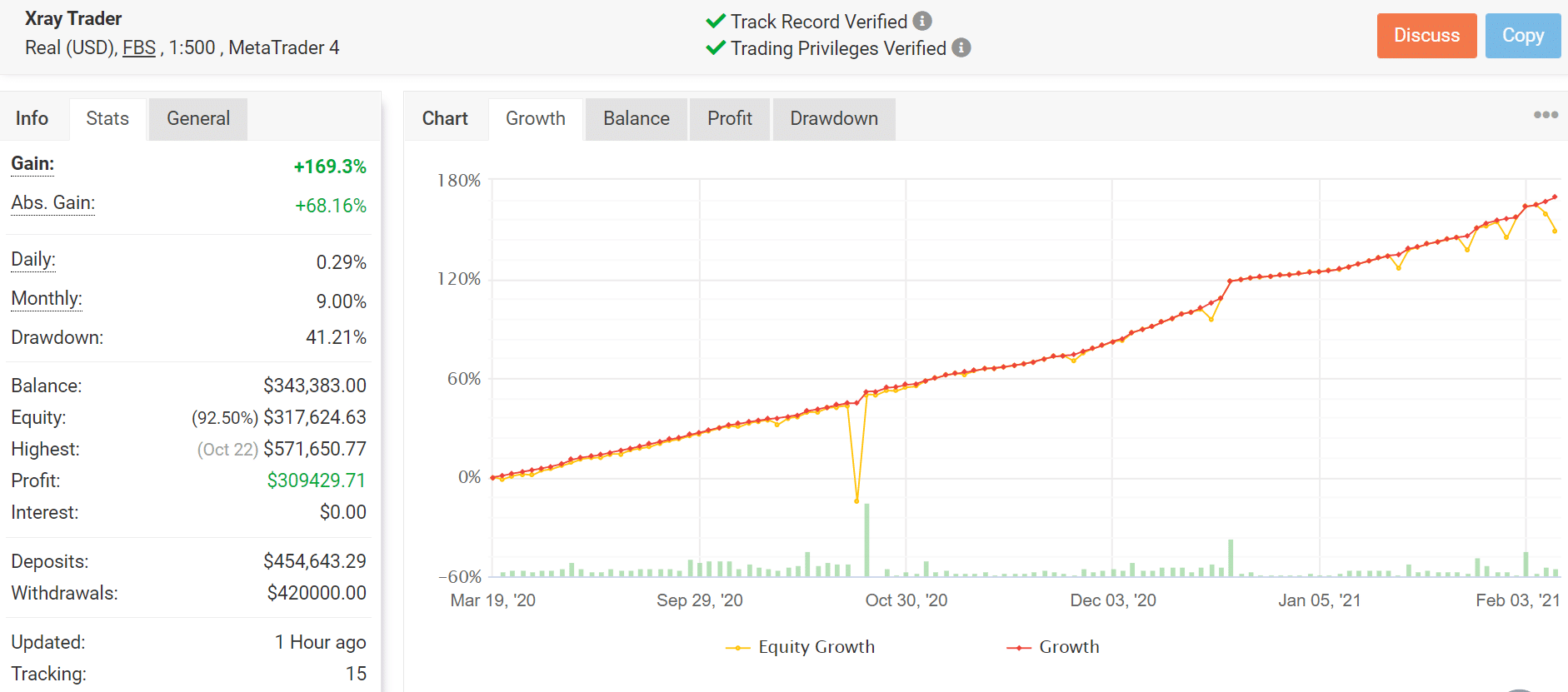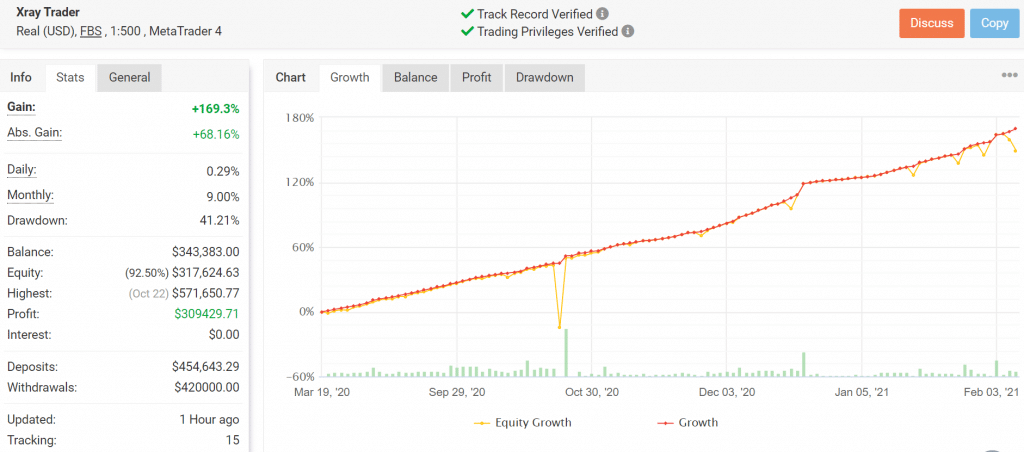 Live trading results are a vital aspect to consider since they tell us how a Forex EA performs in live trading scenarios. Fortunately, Easy Money X-Ray Robot has provided us with a real account showing live trading results that have been verified by Myfxbook. Here, we can see that the account has managed to generate a gain of 169.3% from deposits of $454,643.29.
While the drawdown is a bit high (41.21%), the daily and monthly gains are 0.29% and 9% respectively. This account was launched on 1st March 2020 and to date it has placed 10544 trades, winning 6776 out of them. Thus, the profitability of this system is 64%, while the profit factor is a decent 1.47.
Looking at the verified trading results, we can say with confidence that this system is capable of generating profits. It shows a fairly high rate of growth and has an average win of 6.28 pips/$142.73.
Customer Reviews
We couldn't find any user reviews for this Forex EA on third-party websites. This tells us that the system hasn't earned a name for itself yet, and it might take some time before Forex traders worldwide start hearing about it.
Is Easy Money X-Ray Robot a Viable Option?
Advantages
Live trading results are available
Plug-and-play system
Disadvantages
No backtesting data
Lack of vendor transparency
Very little information about trading strategy
No customer reviews
Wrapping Up
In conclusion, we'd like to say that the pitfalls of Easy Money X-Ray Robot greatly outweigh the advantages. Firstly, there is little or no information about the developer and there are no details about the trading strategy used for generating the profits. Although live trading results are provided, the performance is just decent, and you cannot possibly invest in a system based on that only.
Additionally, backtesting data is missing for this Forex EA. No customer reviews can be found anywhere other than the official website, which seem to be manipulated. Overall, we don't think you can trust this system to make your profits in the long-term, and you're better off using a robot that provides more information.
Would you like to try out trading with an Expert Advisor?
Learn more about the best forex robots.