Extreme Forex EA is a scalping EA that allegedly trades at the most advantageous entry points. It accomplishes this by utilizing intelligent entry/exit algorithms and various filtering mechanisms. Accordingly, the system uses algorithms meant to maximize profits while limiting risk.
Would you like to try out trading with an Expert Advisor?
In order to run this EA on MetaTrader 4, it utilizes a virtual private server (VPS). Those who host the EA on a free site will be allowed to do so using their MT5 trading account. The EA profit-making algorithm is designed to return a rewarding profit-based. The software can also set predetermined targets in order to assure constant, long-term growth. It is designed to trade the XAUUSD currency pair.
In comparison to the better-known brands, the vendor is still in the early stages of development and has a limited user base.
Features
Listed below are the most important features of Extreme Forex:
Full automation: the software makes the financial decisions for you
The bot is insensitive to spread and slippage
The EA runs on the XAUUSD chart
It comes with a so-called Self-Diagnosis System
The recommended time frame is 15-minute
How to start trading with ExtremeForex
To get started trading using Extreme Forex EA, you'll need an internet-connected computer and an MT4. In order to run an EA on your MT4 account, simply sign up for the vendor's free trading account hosting service. Instant access is available after joining up with the platform's affiliate broker.
Backtests
Extreme Forex does not have any backtests. We will look at the strategy below, but it is impossible to evaluate its performance without any backtesting reports. Such results would be essential, if not critical, for a robot that has just entered the market.
Verified trading results of ExtremeForex
There is an account on Myfxbook for the Extreme Forex verified trading results. According to the data, the rate of profit was 11.23 %, and the drawdown was 4.37%. Notably, the drawdown is extremely large, considering that the data only covers five days.
It's unfortunate that we couldn't find any customer feedback on independent review sites like Trustpilot or Forex Peace Army concerning this product's performance. Without these, we have no way of knowing what other people think of this system's performance.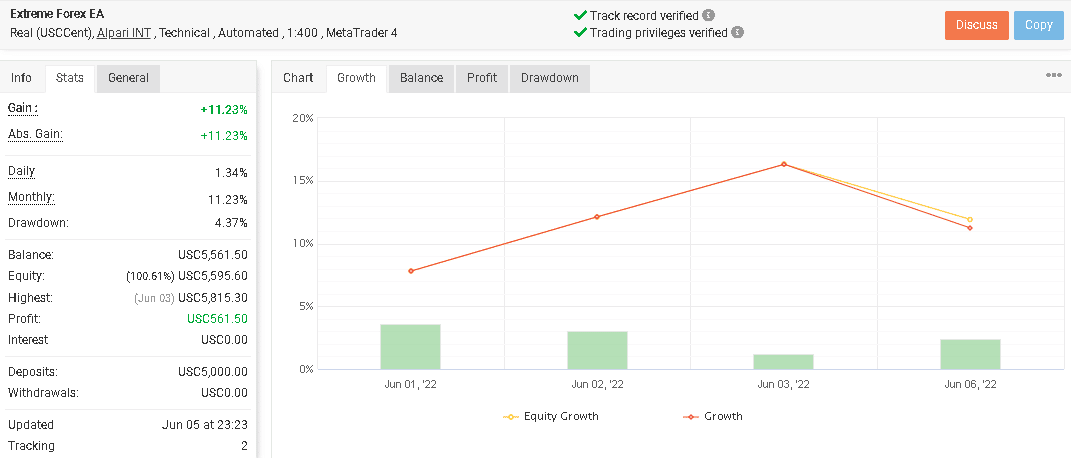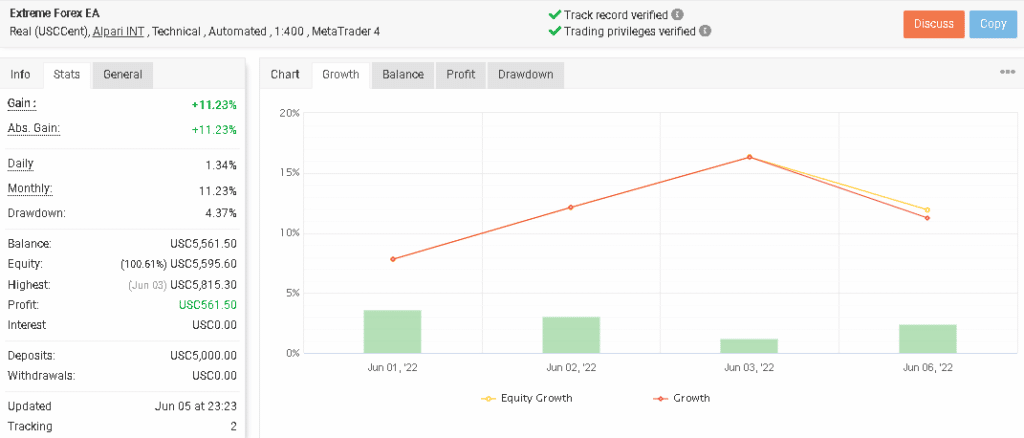 Strategy
The EA is programmed to make three trades at a time. This allows for a larger range of trades and exits in the market. The EA uses the Average Daily Range (ADR) technique to compute the take profit and stop loss levels.
With ADR, the objective is not to acquire an accurate measurement or an average price. On the contrary, the technique aims to predict how much a market will fluctuate on a given trading day. It does not use a grid or hedging strategy. Instead, the robot employs unique scalping strategies using entry and exit algorithms.
We can gain a sense of how much the price is expected to change by using this strategy. Generally speaking, this enhances the likelihood of success. There is less risk, but the gain is greater. Only a 5-minute window is appropriate for this EA.
Pricing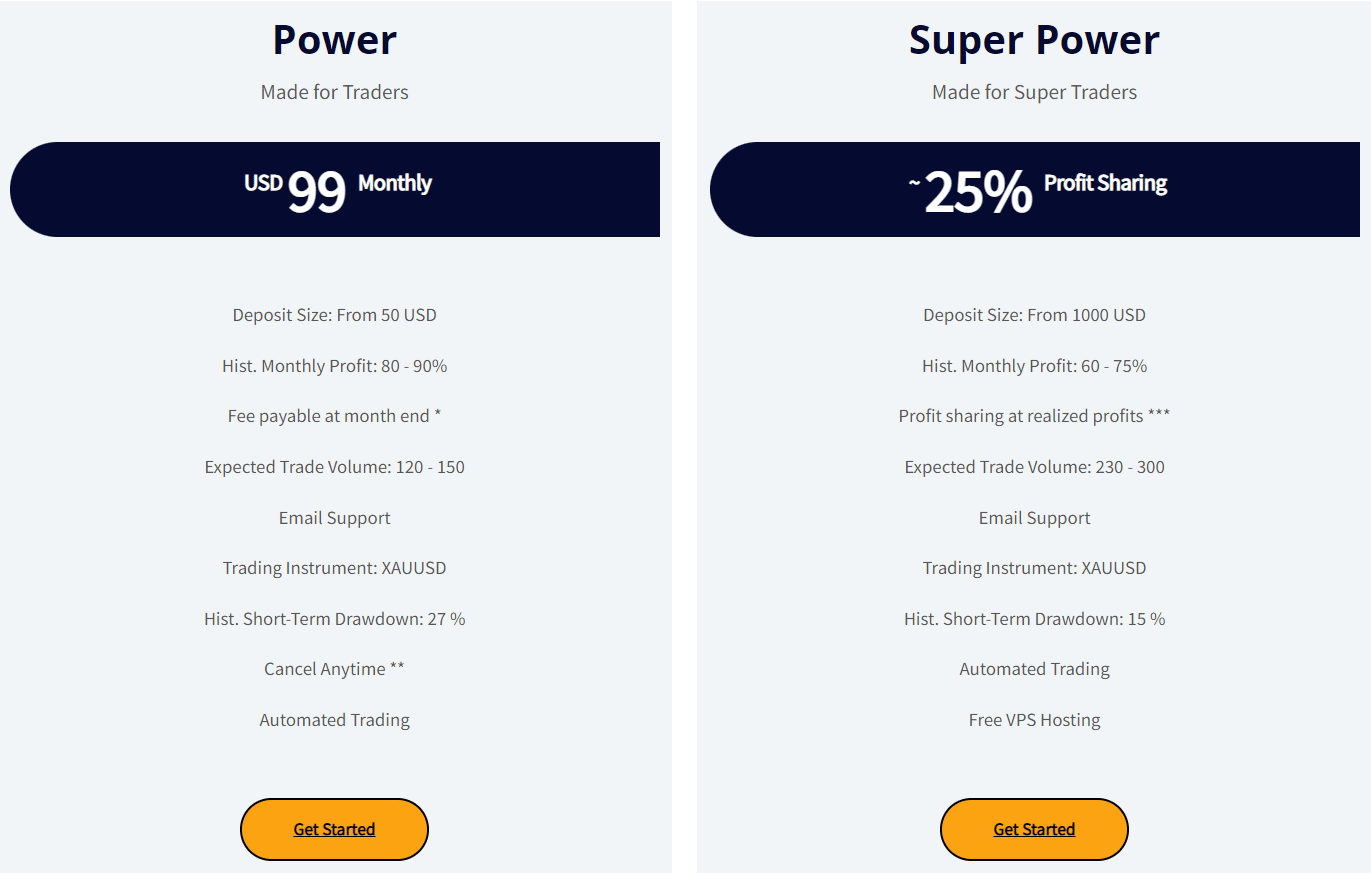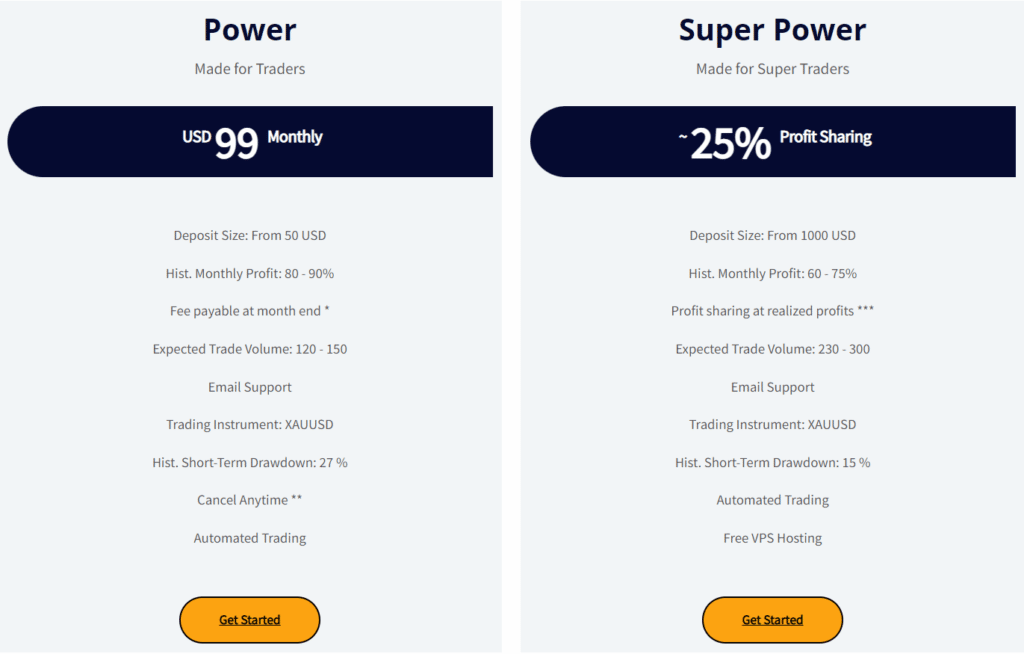 Extreme Forex EA comes in two subscription packages. The first one is the Power Plan, which costs $99 per month for a maximum of 150 trades. The second one is the Super Power Plan, which deducts 25% of your profit at the end of the month. The Super Plan allows you to trade up to 300 times every month.
Demo account
The best approach to ensure that a trading platform is reliable is to do some tests on it first. Extreme Forex EA does offer a demo account to see if it generates consistent gains. At least, so it claims in the FAQ section. However, after browsing its not too informative official site, you will not find how to start it.
Customer support
Extreme Forex EA manufacturer provides supposedly full support for the product, including VPS, technical questions, and general trading help. But in reality, there is only a short FAQ section. And you can only get to customer support through the contact page form to ask any questions you may have. You are not likely to get the answer any time soon, especially if your question is about the refund.
Is Extreme Forex a viable option?
Whatever funds you have at your disposal, you should approach Extreme Forex with caution due to the lack of seller information regarding the seller's location, phone contacts, and other credentials.
Finally, here is the outline of the main pros and cons:
| | |
| --- | --- |
| Advantages | Disadvantages |
| The seller offers a 14-day moneyback guarantee | Customer support is only available through the contact form |
| Full automation | There is no feedback or any information on the refunds eve being provided |
| | The merchant hides their identity, which may lead to suspicion. |
| | There is no historical data. |
Summary
Extreme Forex EA is built for scalping the XAUUSD pair, which some traders may find somewhat narrow-focused. Nonetheless, the vendor claims that using this EA reduces risk while increasing profits. However, it has verifiable trading results. In spite of this, it has a very small user base. Verifiable customer feedback is another essential piece of information that this robot is unable to provide.
Would you like to try out trading with an Expert Advisor?