Gen X is a robot that's listed on the MQL5 market. The presentation is just a single page short. Let's find everything to make a decision about what this EA is up to.
The EA was activated 15 times and demo-downloaded 935 times. It was released on August 20, 2020, by Aliia Aleshkina. It's received updates. So, the current version is 1.5 from October 6, 2020.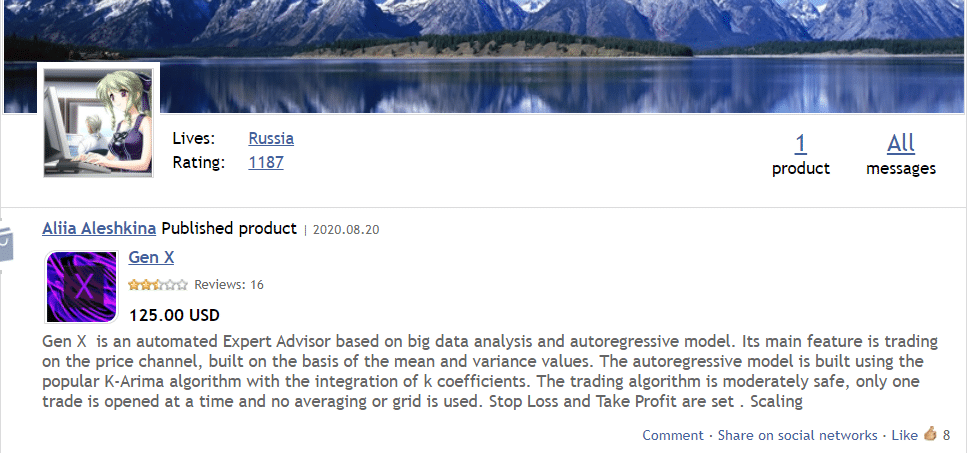 It's rare to see that there's a lady-developer. It's her first product.
Features
The robot was designed around a strategy that works with big data and an autoregressive model. It trades in the price channel between support and resistance levels. The autoregressive model is built using a K-Arima algorithm with applying coefficients.
The robot trades automatically.
It doesn't use Grid, Averaging strategies.
The EA places SL and TP levels to cover a trade.
It works with EUR/USD, GBP/USD, and AUD/USD symbols.
It uses Martingale to increase Lot Size to recover after a lost deal.
It works only on the M30 time frame.
Each pair should have a unique magic number.
It's designed only for 5-digit brokers.
How to start trading with Gen X
We have to set EUR/USD, GBP/USD, and AUD/USD charts.
We have to download .set files for each symbol.
We must set a different magic number for each chart.
We have to fill in default settings:

StopLoss = 600
TakeProfit = 600
Comments = GenX
AutoLot = true
Lot = 0.01
Risk = 1
Slippage = 60
Magic = 100500
Backtests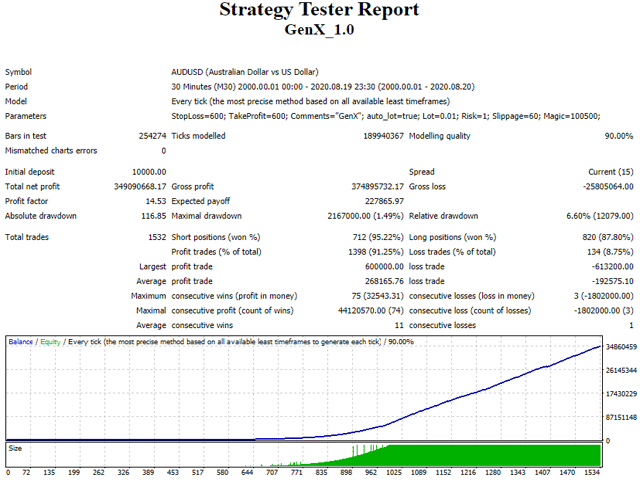 We have an AUD/USD backtest report on the M30 time frame. The modeling quality was 90.00%. The developer picked a 20-year period. An initial deposit was $10000. The total net profit became $349M. Its Profit Factor was 14.53. The maximum drawdown was low (1.49%). The robot closed 1532 deals with a 95% win-rate for Shorts and 87% for Longs. An average win streak was 11.
Verified Trading Results of Gen X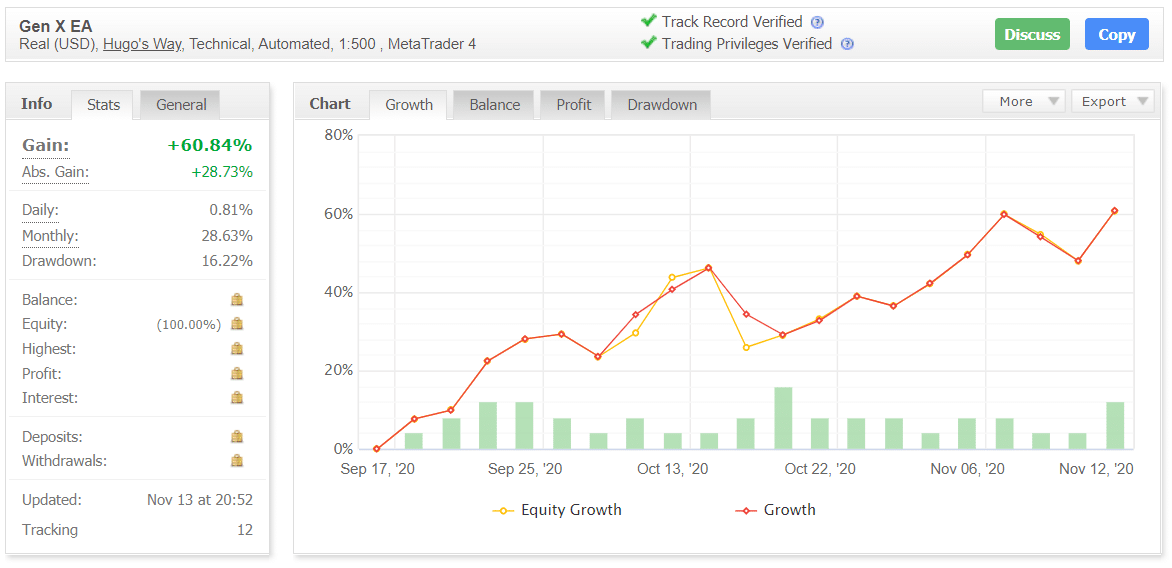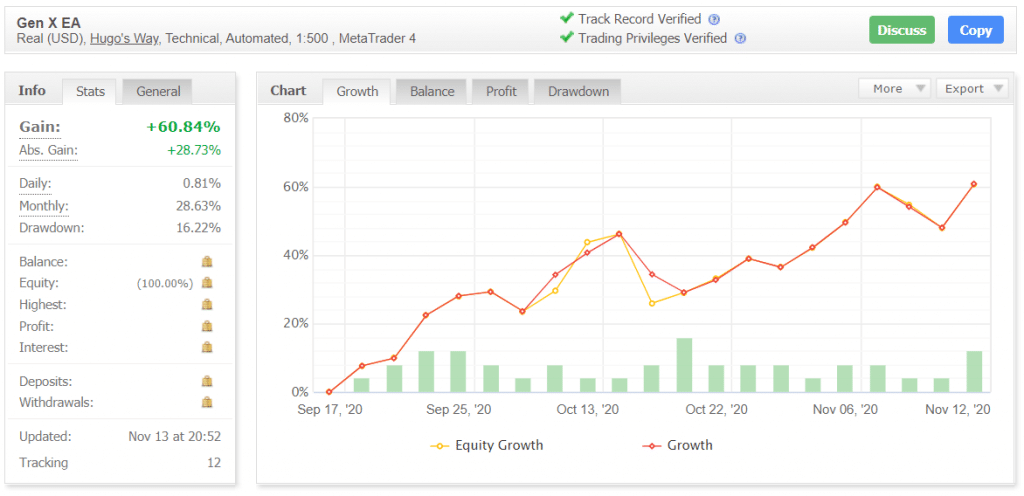 We googled for a myfxbook account of Gen X. It's a real USD account on Hugo's Way broker. The EA trades with 1:500 leverage on the MetaTrader 4 platform. The account was deployed on September 17, 2020. For two months, an absolute gain became +60.84%. An average monthly gain is +28.63% with a medium maximum drawdown (16.22%). This account doesn't have the required level of transparency.


The EA closed 23 trades with a good number of pips (+422.6). As a result, the Profit Factor is 2.49. An average win is 44.38 pips when an average loss is -55.32 pips. The win-rate is so varied. For Longs, it is 55%, but for Shorts, it is 85%. An average trade length is almost a day (over 22 hours).


The EA works with three symbols. The underdog is AUD/USD with 0 pips gained.


Most trades were opened during the end of the Asian trading session and in the mid-day of the European trading session.


Wednesday is the less active day of the week.


The EA trades with impossibly high risks to the account balance. It has to lose only two deals to lose 10% of the account.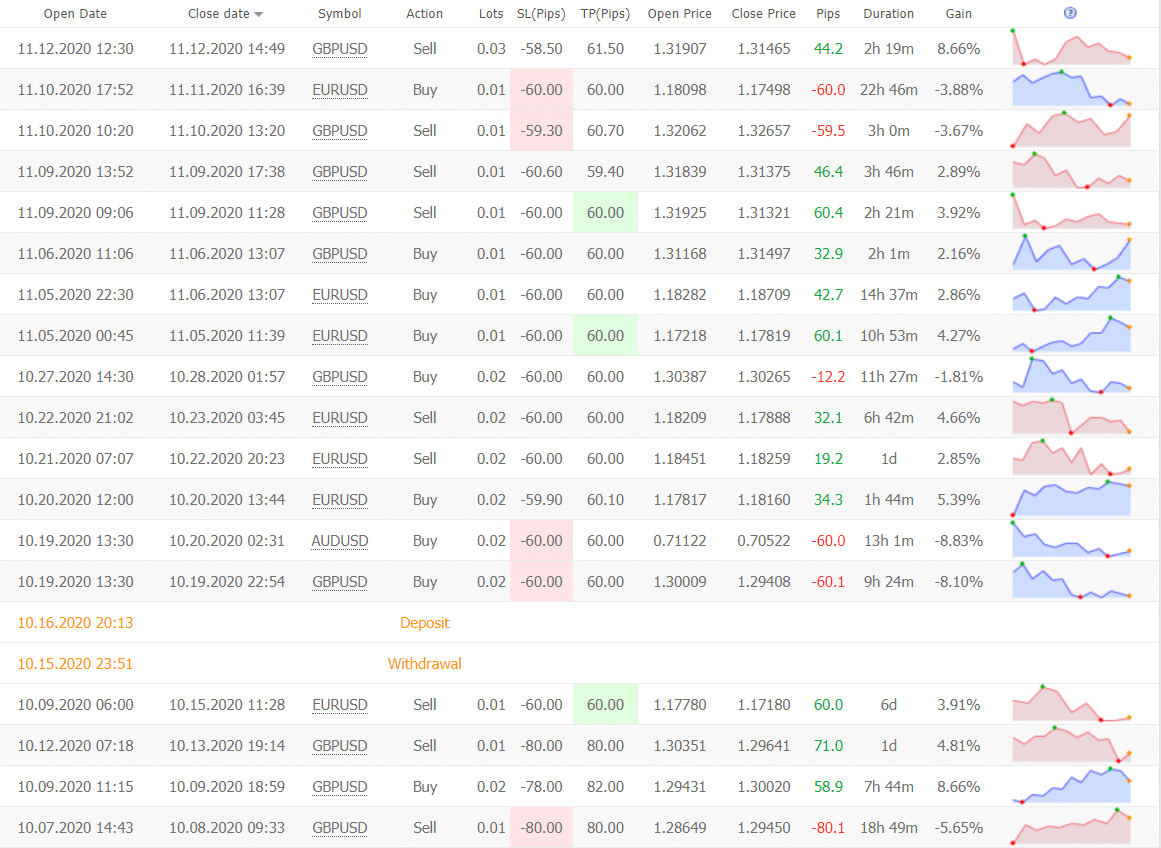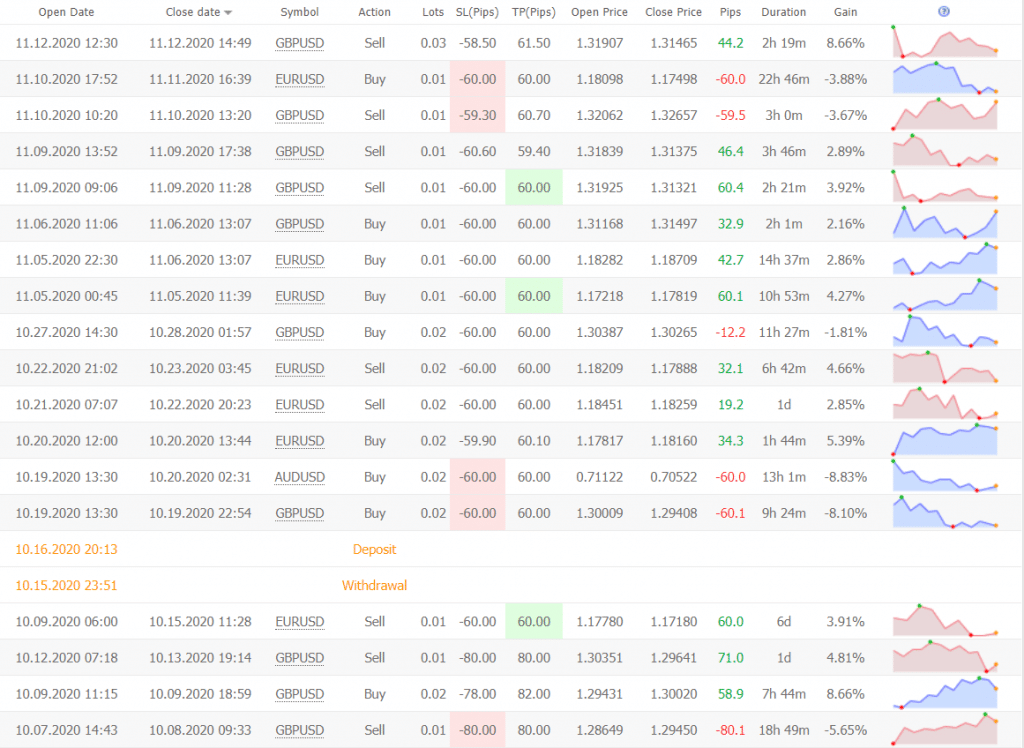 SL and TP vary depending on the symbol. For GBP/USD, they're higher.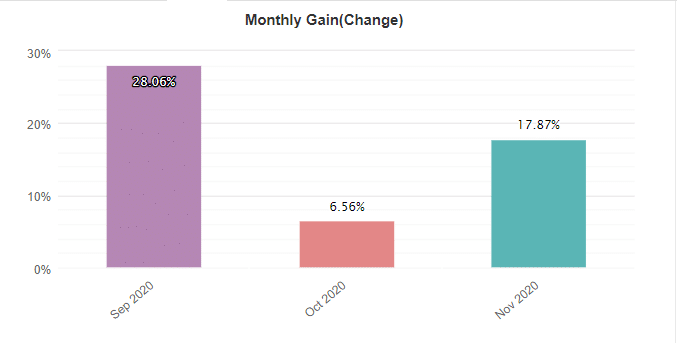 The robot's profitability is so unpredictable. We're not sure that many are ready to increase the risks that high to get 6%-17% of the monthly gain.
People's feedback

The EA has a 2.5-star rate based on 18 reviews.


As we can see, the testimonials tell us about the opposite experience.


Several SLs with a martingale coefficient hurts.
Pricing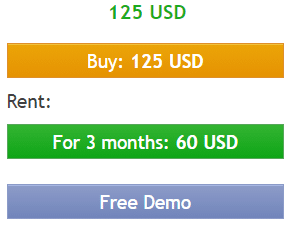 The robot costs $125. It's available for a three-month rent for $60. We can download a free demo and check its settings in our terminal. The developer didn't provide any kind of a money-back guarantee.
Is Gen X a viable option?
We don't think so. Putting a Martingale strategy on the robot with a win-rate of less than 85%-90% is always a bad decision. The BUY direction shows only a 55% win-rate. So, every one can simply calculate what chances are to get three, four, or even five lost deals in a row. It'll be quite a high chance to lose much like 30%-50% of the account balance. She doesn't provide a money-back guarantee. The EA (several months trading results), as well as its designer (it's the first robot she designed), are so young and don't have the proper experience and trading results.
Conclusion
We're sure you have to avoid this EA because, for now, we haven't seen any sign of stable performance. She set insane risks, trading, using Martingale with low win-rate. Soon, it'd end with wiping an account. You can track her account for at least half a year to see what's up with EA.