Today, we've got Grid EA Trading System on the plate. Let's talk about what we know about this EA. The presentation tells us that devs "offer us the most stable and safe release with a completely new strategy using Grid Trading system." The devs ensure us that the robot "was tested in various market conditions to prove its stability." It focuses on a strong math background, so, market conditions should not bother you.
The EA can be used worldwide with any of the MetaTrader 4 brokerage company. The devs insisted that a well-checked broker is PaxForex.
Strategy explanations
The EA uses pending orders. At the moment when you start this Grid trading system, it will immediately begin placing pending orders across your chart in both directions, so the price will never have a chance to escape. Since we don't know where it will go, we put let's say 15 Sell pending orders to the top side from our current price and 15 Buy orders to the bottom side. The market never moves infinitely to one or the other side, it will always sooner or later have a correction. When it happens the market will turn back and all of your opposite positions will become profitable, EA will calculate all of the loss and winning ratio by its self, and when total profit/loss will be the amount that you put in the target field (let's say $100) EA will close all the trades with profit.
The system also adds extra space between each trades, for example: if a trader puts 40 pips to the parameter called "spaceBetweenTrades", and 10 pips to the next field called "extraSpacer", EA will add extra 10 pips space between each trade.
Like: first space will be 40 pips, second 50 pips, third 60 pips and so on… What's the point? It works like a filter protecting you from any extra unnecessary trades which may occur during the news, some unexpected spikes, etc. This will also save equity and will use less margin. All of those things will begin to be more clear when you start trading ant watching chart on your own."
Backtest results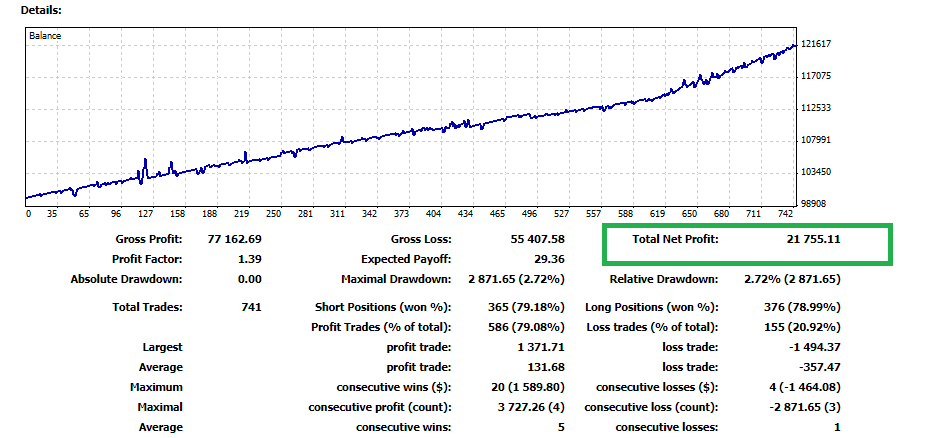 We receive a cut version of backtesting results. The profit factor was low and equaled 1.39. The max drawdown was just 2.72%. The win-rate across shorts and longs was 79-80%.
Grid EA trading system results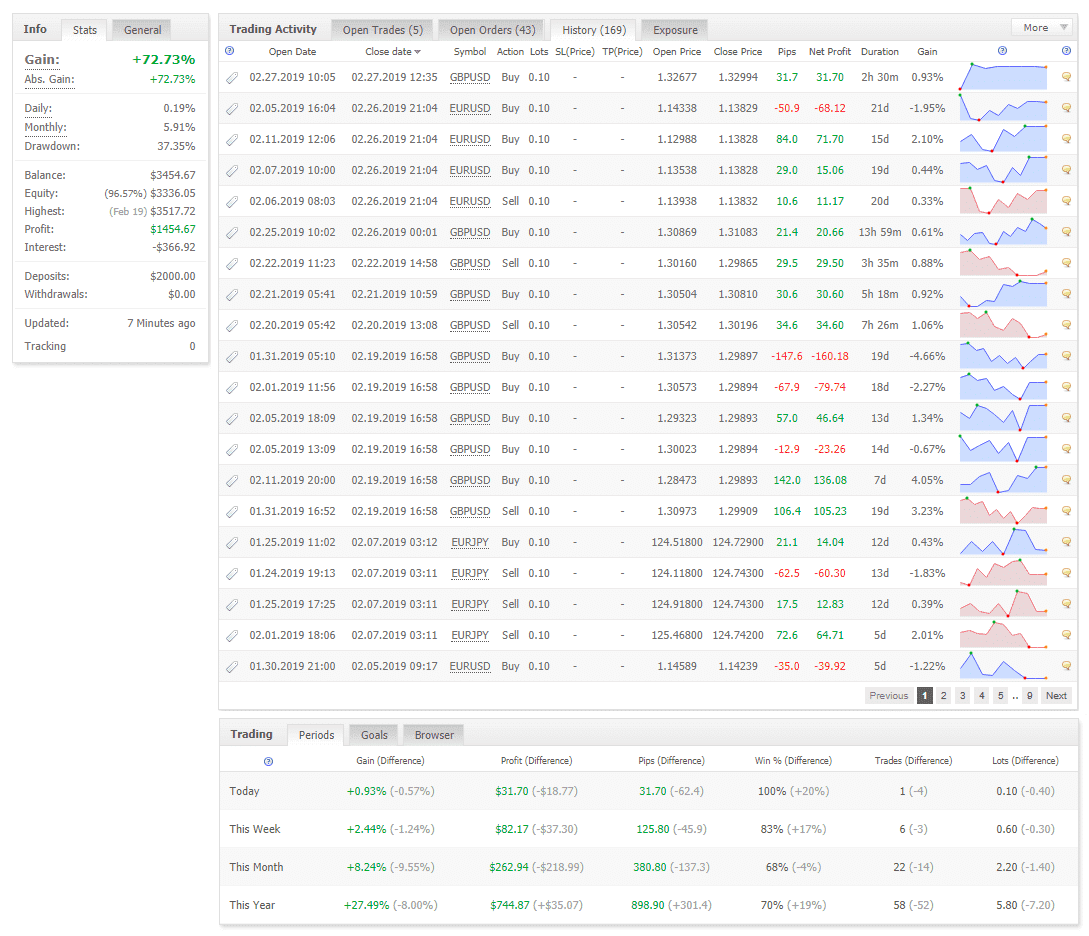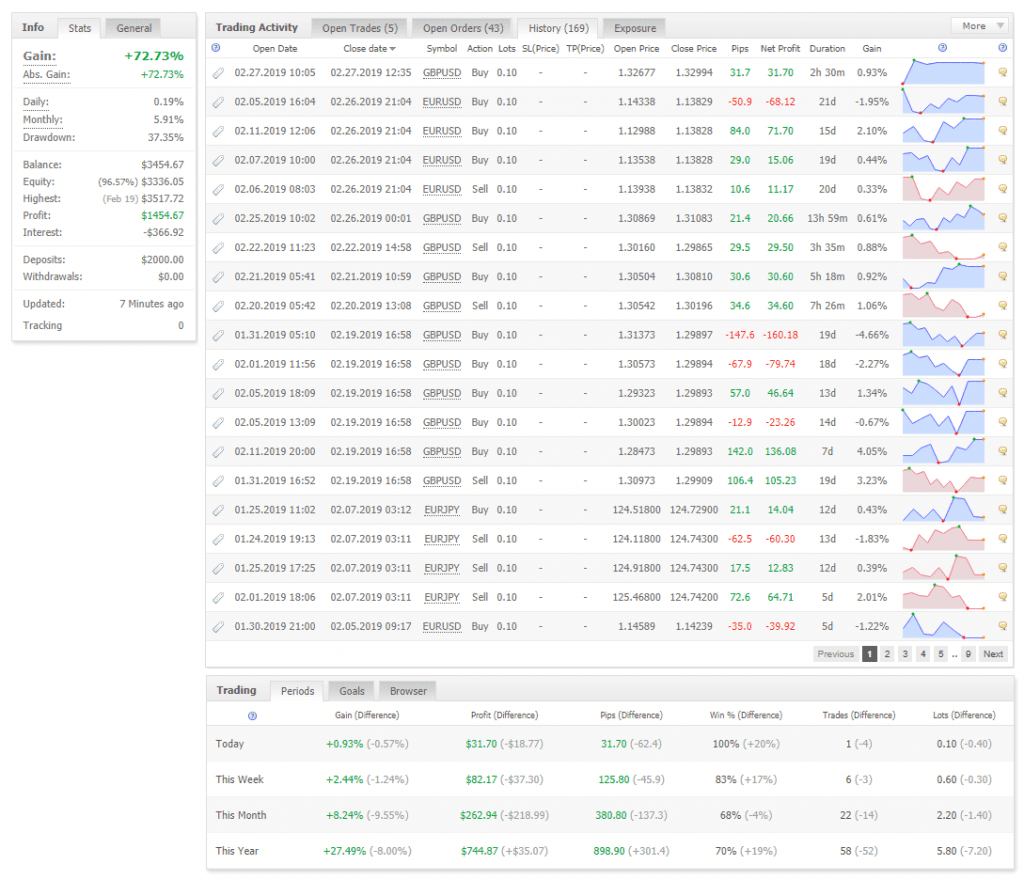 As we can see, these screenshots are one or two years old. So, they're not viable for us anymore. As you can notice, the robot doesn't use SL levels. The system can easily blow the account balance. In the FAQ chapter of the presentation we've found this statement "Places StopLoss and TakeProfit". SL/TP levels have been set in 2018 and stopped set in 2019.
"EA can start with as low as $100. We left this final EA release to work on its own for about one month and it gained more than 100% of profit per month," devs said. It's a lie because according to the screenshot there's 5.91% of the monthly gain.
Pricing


The robot is offered in two packages. The basic one costs $90. For this money, we'll get just one account lifetime license. For $170, we'll receive 3 licenses ande default settings (?). Does this mean these settings are not provided in the "basic" package?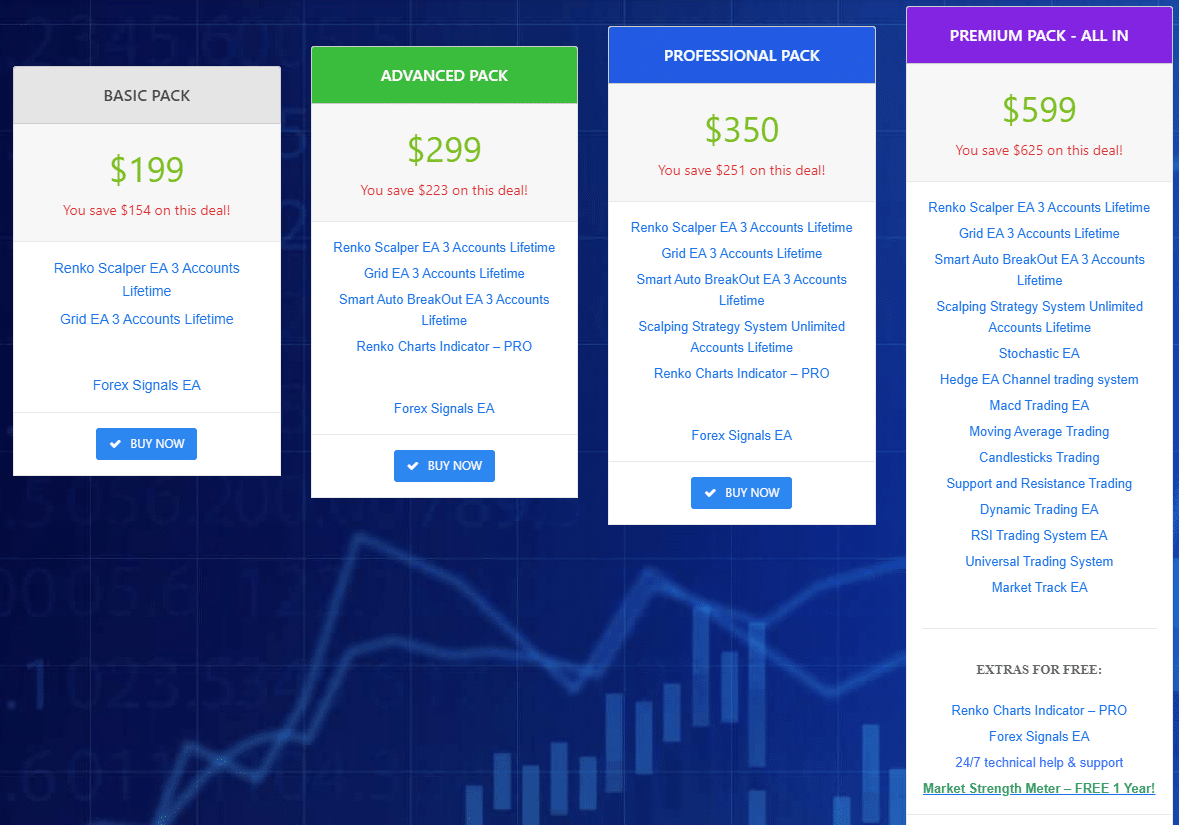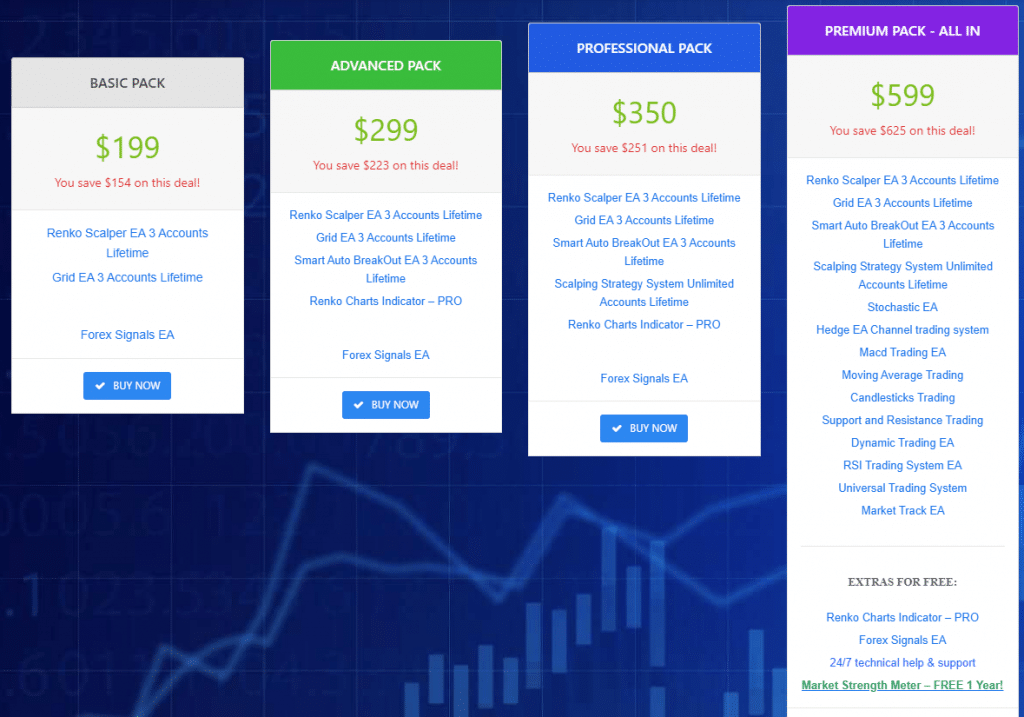 Visiting the promotion page, we've found more offers and sales. From FAQ we knew that free updates are available.
About refund police: "No refunds are possible because:
"since this software profitability depends on users' own decisions on how to set and use the software, also its own experience and knowledge when auto/manual trading in Forex markets.
this is software/digital goods, once they are received by a user it is not possible to return it.
the user gets full information about the software and is warned about the risks in trading in such markets.
this is part of developer authority work which can be illegally copied and then return is not possible."
Grid EA Trading System Robot Summary
Pros
Strategy well-explained
Cheap price
Cons
No real backtests provided
No real account 3rd part verified results provided
The robot can trade without SL/TP leveling
Devs told a lie about the amount of the monthly gain
No refund provided

Is Grid EA Trading System just another bad robot?
We'd like to say "avoid". It's not a cat in the bag. It's a bag after a cat. We couldn't be proved in anything that's important to make a decision about how good a robot we look at. There are no backtests, 3rd part verified trading results, no proven profit, no people feedback, as well as, no refunds. We wouldn't suggest you pay just for picture – something relevant has to be shown.