How good a Happy Market Hours robot as a scalper?
We've got a Happy Forex robot to review. It's been designed by Happy Forex. The presentation starts with an offer. We'll come back to it before summing up.
The robot uses a trend/scalping strategy with technical indicators, that best works on EUR/USD, EUR/CHF, EUR/GBP, USD/CAD, USD/CHF, and GBP/USD on the M15 time frame. The account should be standard or ECN.
No hedging
No grid
No martingale
The robot is enhanced by Spread Filter.
Dynamic stop-loss, trailing stop-loss and take-profit as a part of the money-management system
News Filter (FFCal)
News currency filter allows you to choose the Currency which News should be filtered (USD, EUR, GBP, JPY, AUD, CAD, CHF, NZD, CNY)
Trading during each of day settings
The robot requirements:
Windows 7, 8, 10, Mac OS and Linux
MetaTrader 4
Standard/Mini/Micro accounts
The minimum deposit is $100
Backtests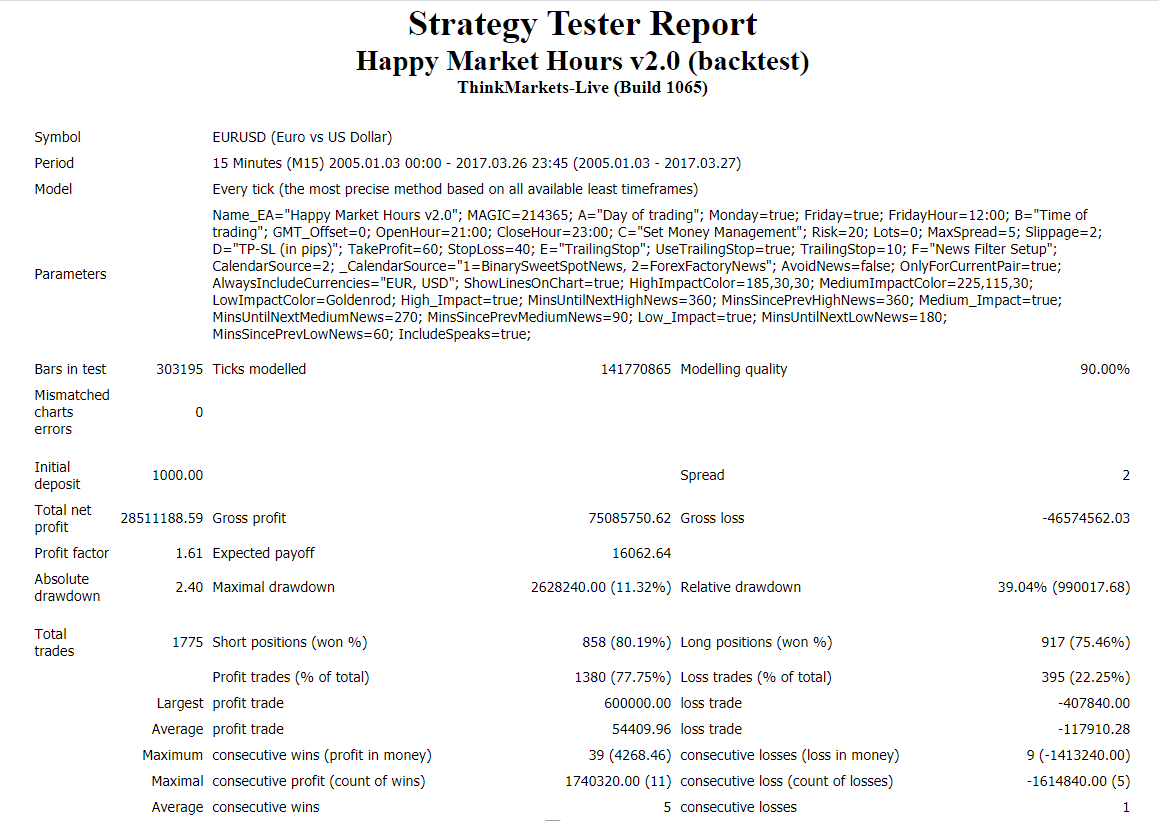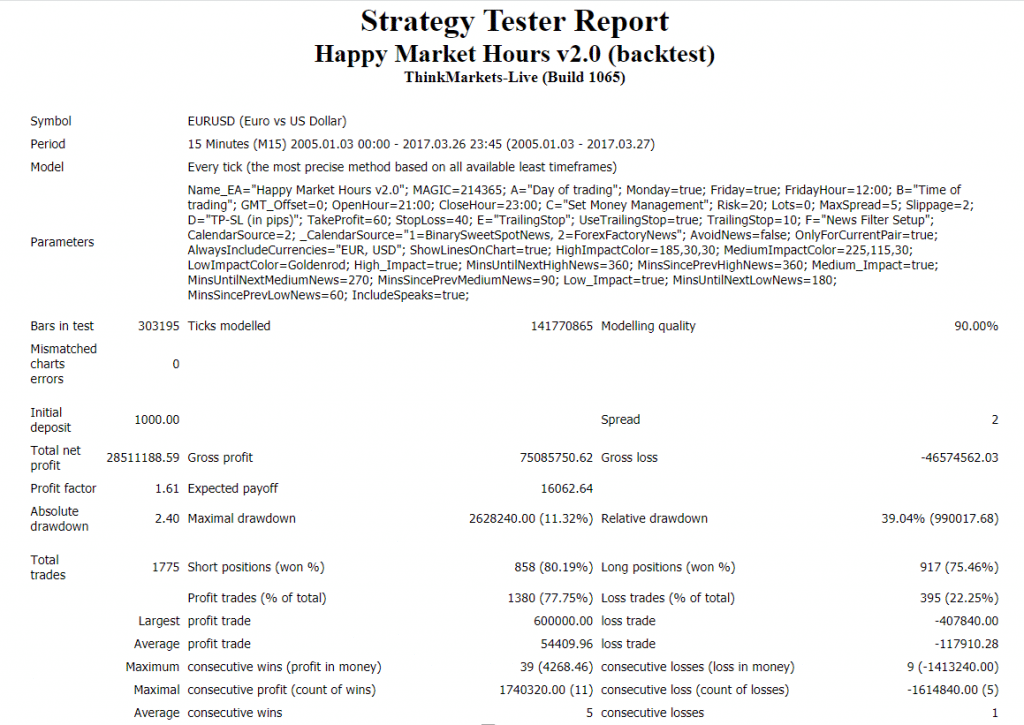 The devs provided several backtest results. It's a EUR/USD pair on the M15 time frame with a 20% risk. We don't know who wants to trade with risks like these. The backtest uses a 12 years period between 2005 and 2017 years. The modeling quality is 90%. The initial deposit was $1000. The total net profit was $28.5M. The profit factor was 1.61 The maximal drawdown was 11.32%.
Verified trading results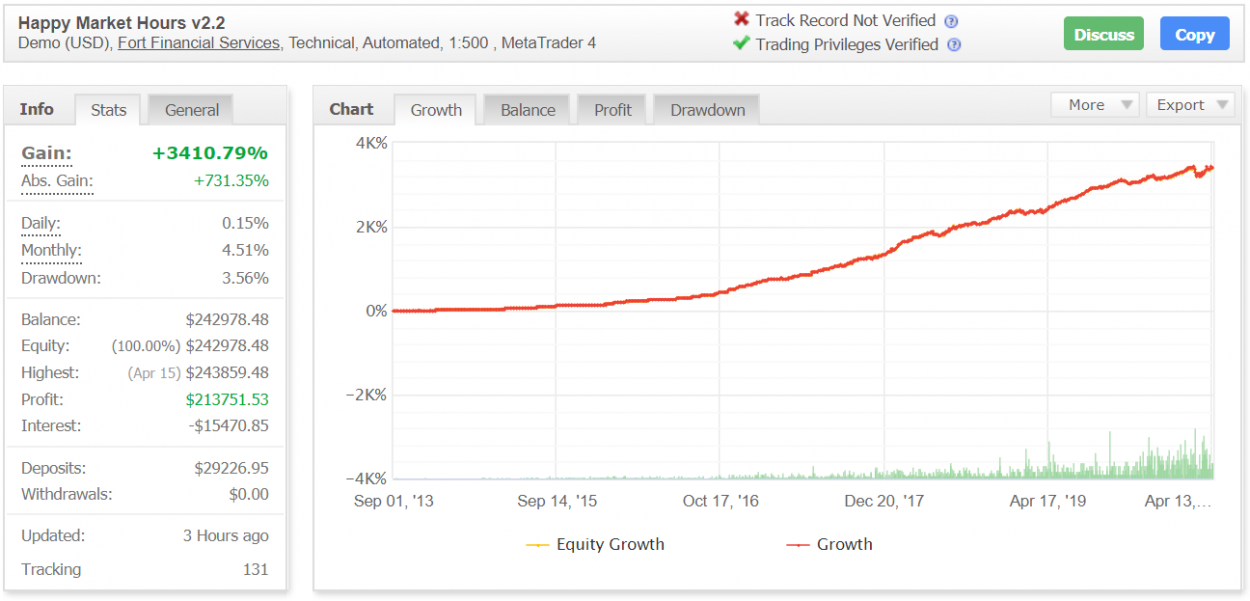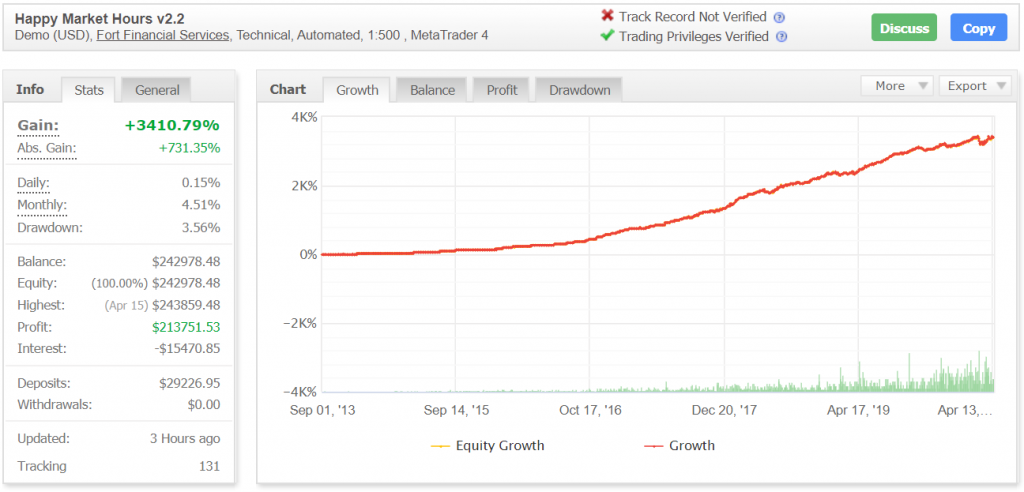 Most of Happy's robots run on the real accounts, but not Happy Market Hours. It's a demo account. The robot works through Fort Financial Services with 1:500 leverage on the MetaTrader 4 platform. The robot trades for about 7 years. It's so much for any EA. During the period, it grew the account having provided +3410.79% of the total gain. The monthly profit is 4.51% with extremely low drawdowns 3.56%. It's rare to see that % of the max drawdown is lower than % of the monthly gain: well-designed.


There have been traded 2843 trades with 7480 pips. The average win ($202.11) is lower than the loss (-$304.70). The longs win-rate is 76% shorts one is 73%. The average trade length is over an hour. The profit factor is high and equals 1.99.


As you can see, the robot is profitable with every currency pair it works with.


As predicted, most tradeable hours are scalping ones.


The robot trades every day.


There has been set an impossibly low risk.


Almost every trade that's long more than two hours has ended with the loss.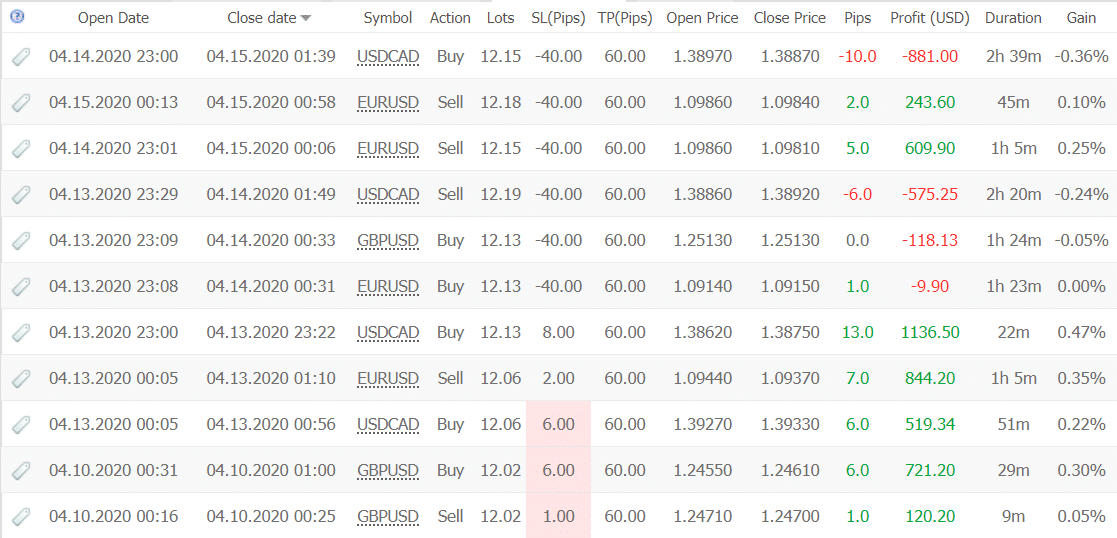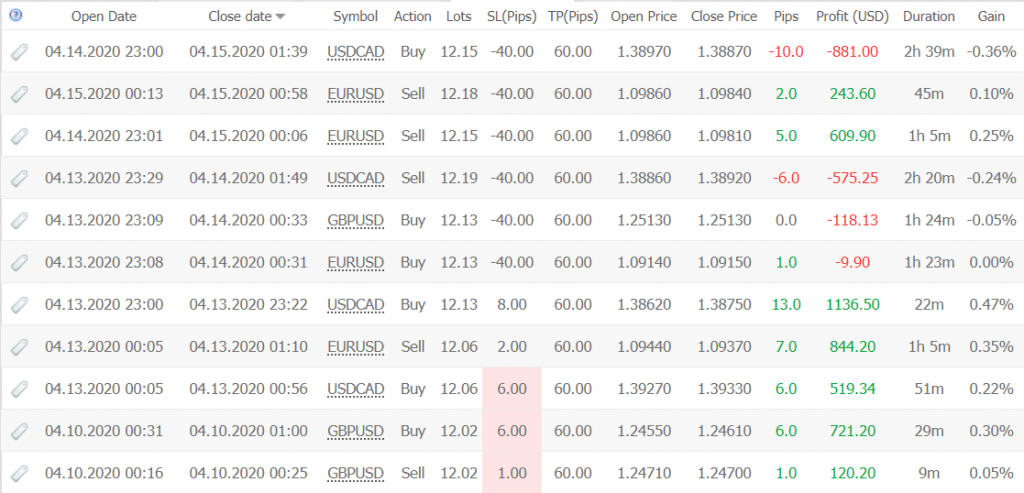 Happy Market Hours trades with fixed lots and set stop-loss and take-profit levels.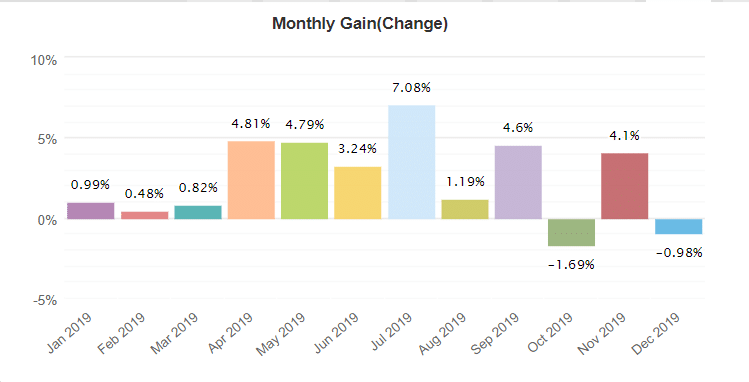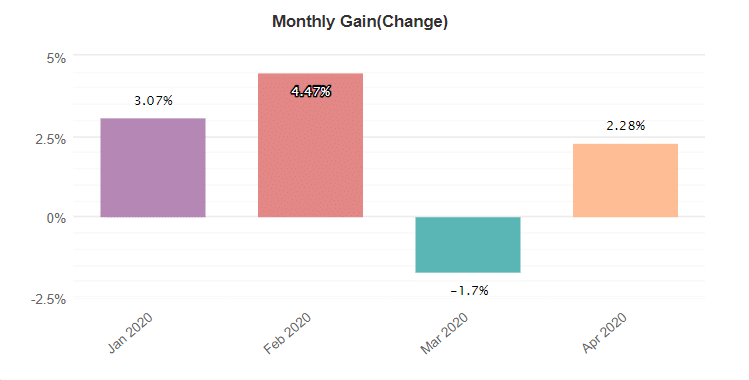 There were some months with losses, but, in general, the robot works well.
The offer


The robot costs 300EUR for two licenses and 500EUR for five ones. In addition, we'll receive:
Happy Market Hours v2.2
User guide
2 or 5 licenses for real accounts
Unlimited demo accounts
Free updates
10 EAs
Happy Indicator Pro for free
30-day money-back guarantee
Is Happy Market Hours Robot a scammer?
Pros
Well-explained strategy
Well-explained settings
Backtests provided
Myfxbook verified results provided
Robot work for about 7 years
Solid monthly gain
High "profit factor"
Very low maximum drawdown
Works well with 6 currency pairs
SL/TP level placed for every trade
10 EAs as a bonus
30-day money-back guarantee
Cons
Not real account trading results
Medium price
Lack of people feedback

Happy Market Hours looks like a very solid scalper. We like its performance. The devs did everything to convince us to buy it. 300EUR is a kinda high price, but trading results show that's ok, as well as, the devs provided the 30-day money-back guarantee.