The robot has been introduced as a robot for beginners because "it can work with small accounts and lot sizes starting as low as $1000."

Ea is placed in the "disapproved" category without any explanations about what it means.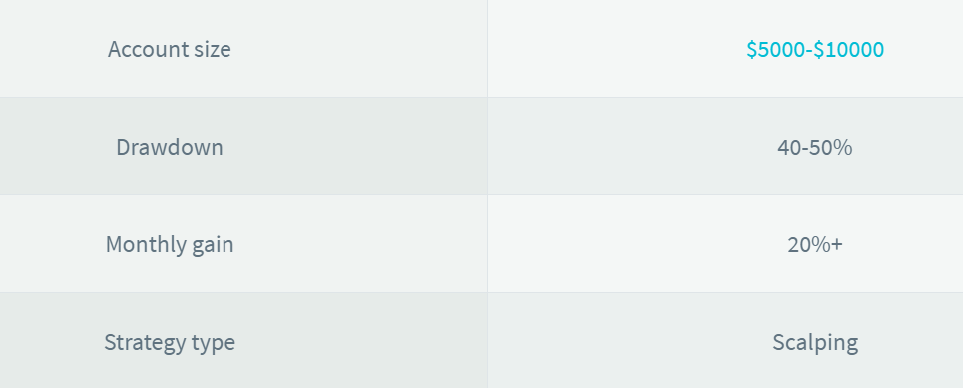 The next we see is the account size that is far from what we were offered. Suggested drawdowns are extremely high as well. We can believe the robot can reach 20%+ of the monthly gain.
There's a list of other parameters:
Scalping strategy
1:400 or higher leverage
Undisclosed time frame
Variable lot size
Stop loss and trailing stop loss aren't provided
No demo testing
Projected annual profit is about 200%
The max drawdown is 50%
Someone's account called Life Changer EA
The devs provided no backtests or trading results.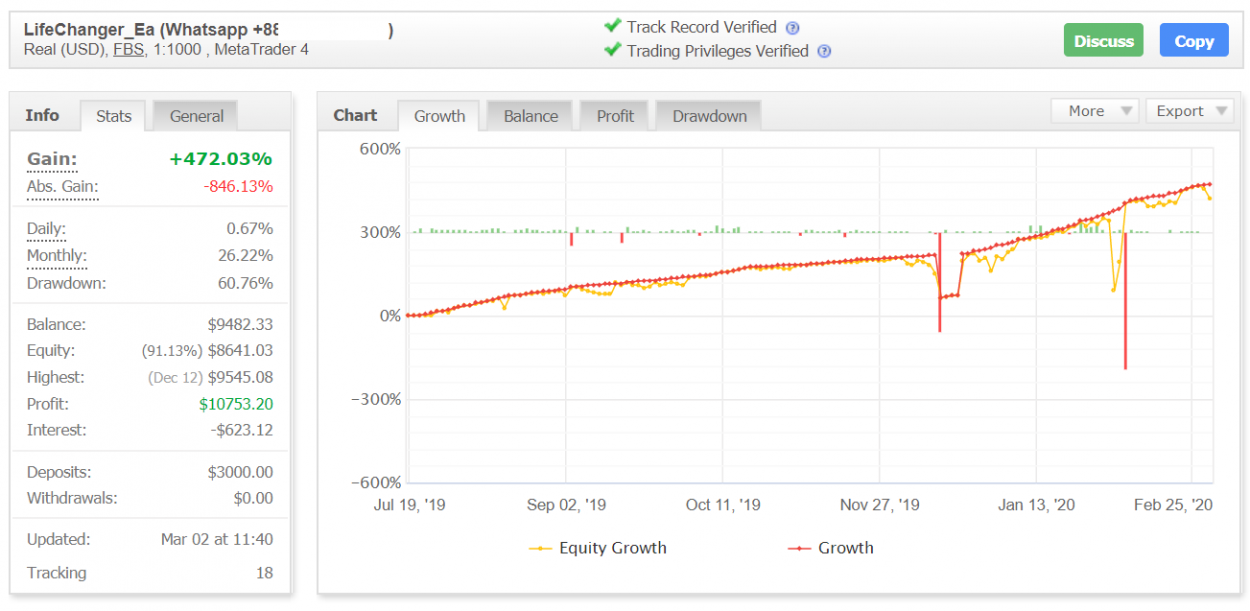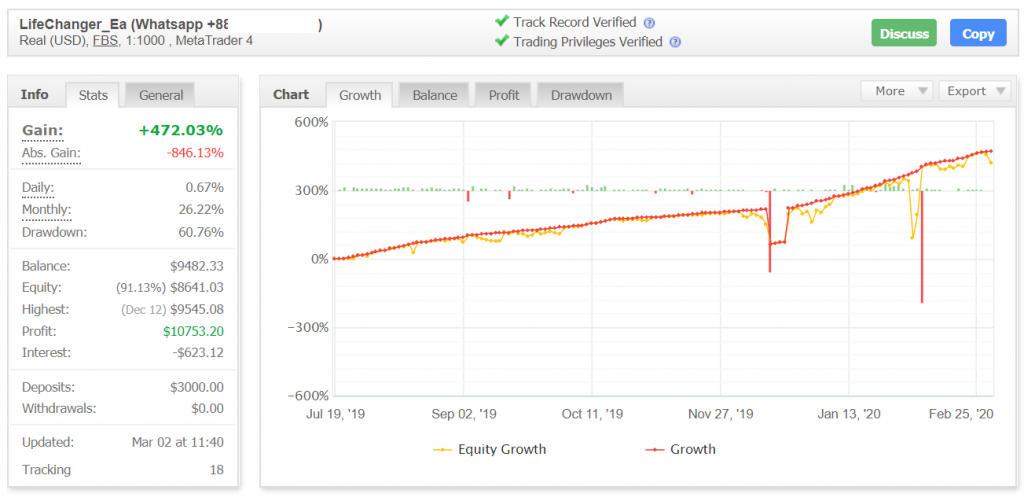 We've found just a single account with probably this robot performance. We really don't know what and how many other EAs are connected to this account. The robot runs on the real USD account and trade through FBS with the max leverage 1:1000 on the MetaTrader 4 platform.
The monthly gain is high and equals (26%). The max drawdown was 60%. During 9 months, the robot provides +472% of the gain.


The robot has performed 724 deals with 2585 pips. The average win-rate was between 73% and 79%. The profit factor is 2.02.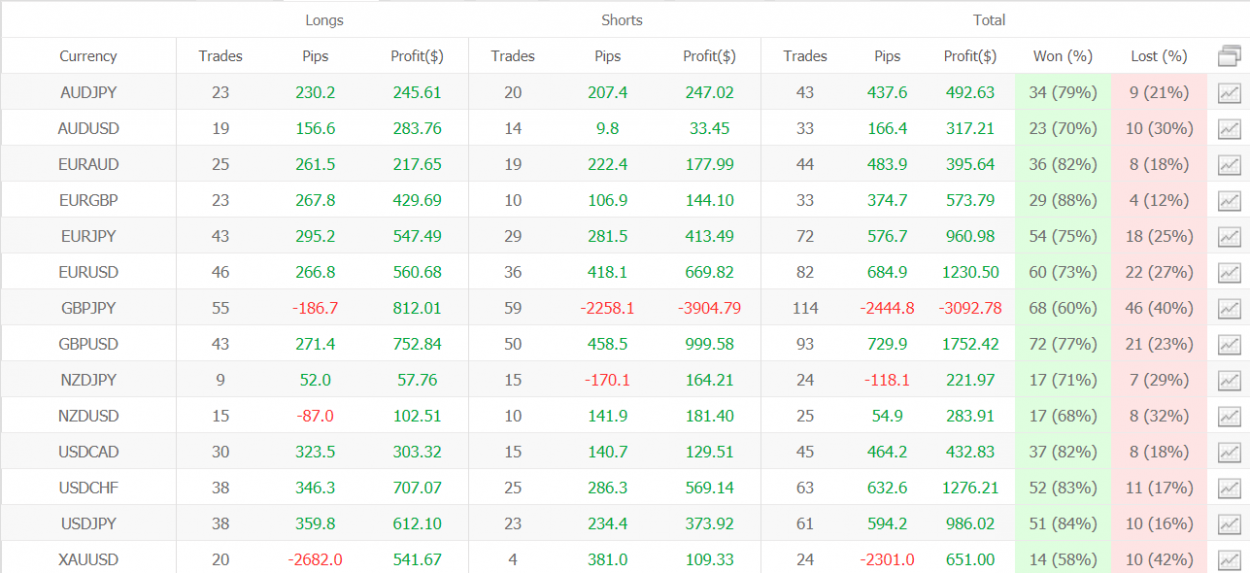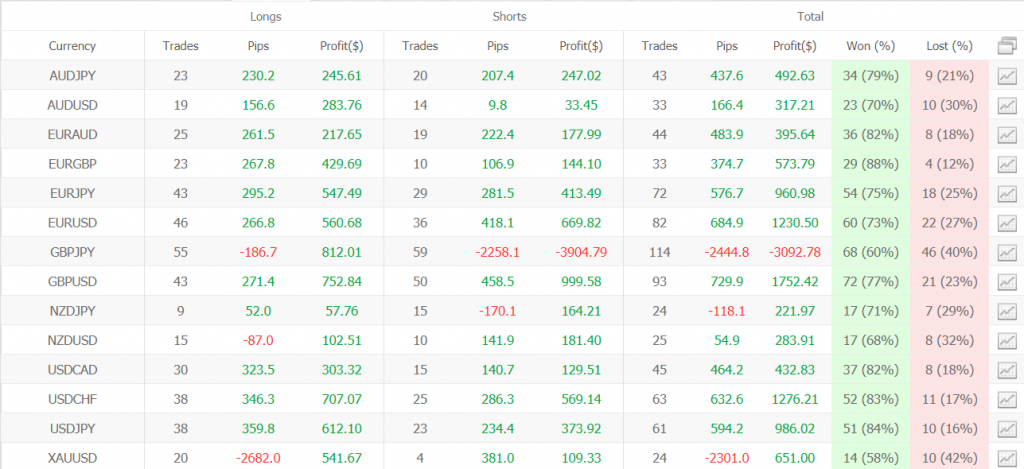 It's very rare to see that any robot trades many currency pairs successfully.


Life Changer trades all day.


It works with the max possible risks.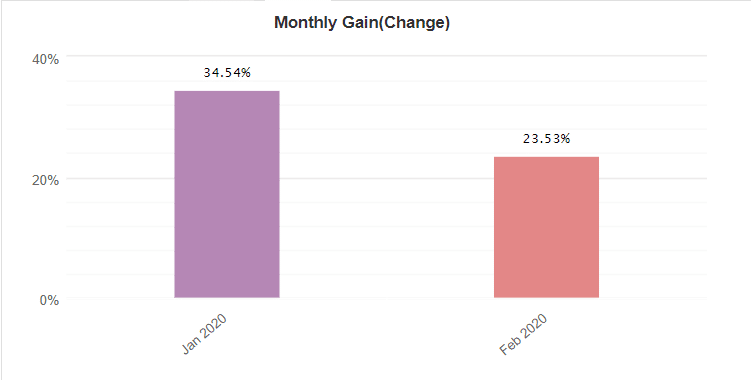 The last two months provided a good profit, but anyway, the robot has been stopped.
People feedback

IForexRobot has a 3.2/5 rate at TrustPilot. Some people write feedback that these guys are scammers.
Price


The offer looks kinda strange. It seems they don't want to sell a robot, but push broker companies.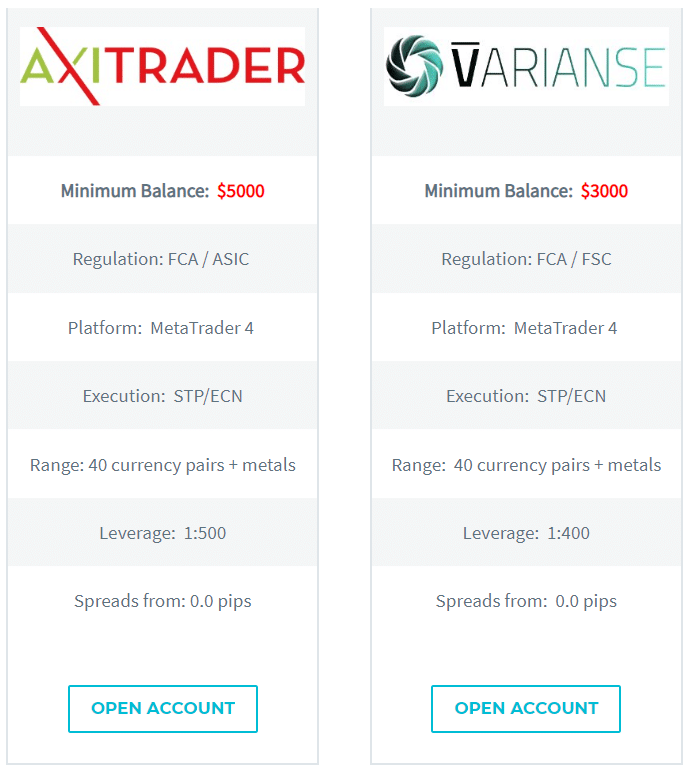 So, instead of buying a robot, we have to register in broker companies we don't want.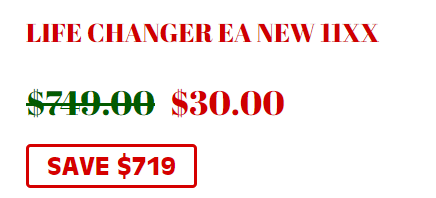 We've googled for the robot price. It costs from $30 to $300 depends on the sites. Usually, there's a 30-days money-back guarantee in the package.
Life Changer EA Review Summary
Is Life Changer robot a scam?
No backtests provided
No real account treading results from the devs provided
Mediocre people feedback
Life Changer is at least four years old
Price so wary depends on the sites
No free support
No free updates

It's even kinda strange to discuss Life Cnahger as a robot. We don't even know whether it exists or not. There are no backtests, the 3-rd part verified trading results, well-designed presentations, contacts, and so on. It's not even a cat in the bag. It's a bag after a cat. It's a good-for-nothing. The price shows sellers' expectations about how much $ people are ready to pay for it.