Welcome back! Today's review is about PipBolt io. The devs provide many of EAs. So, let's figure out how they work.
The main page of the presentation tells us that the devs are developing EA for running on the MetaTrader 5 platform.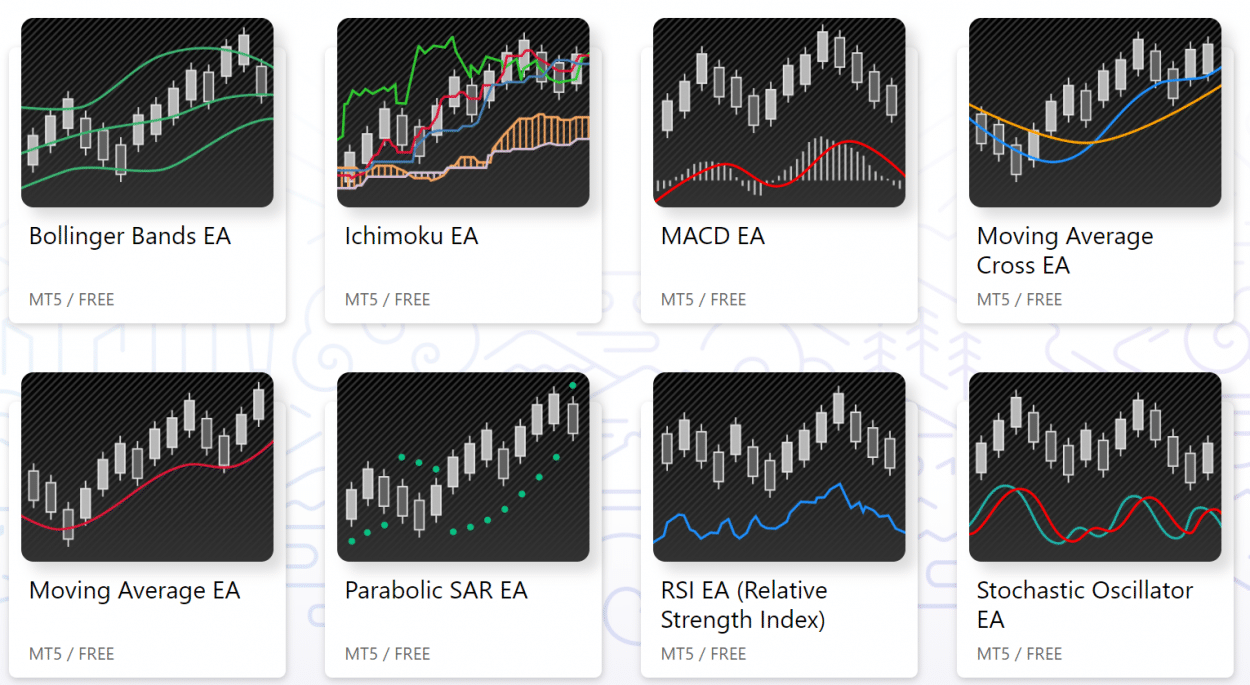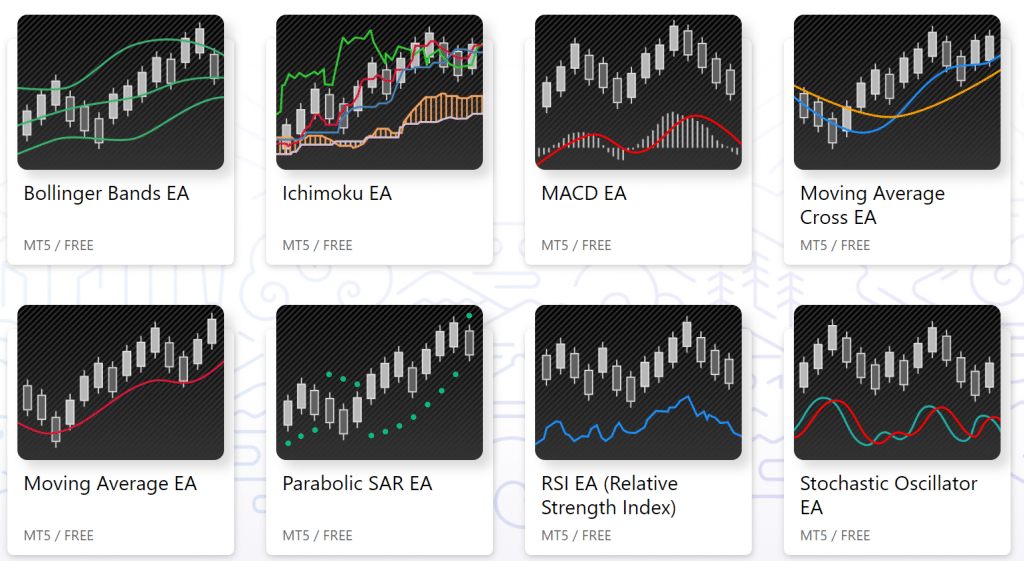 The experts' page includes 8 free(?!) robots. It's kinda weird. The site owner would like to say that robots' devs work for free or what? Where are these guys who'd like to develop some stuff for free? We have zero-tolerance to free stuff because there's no single reason for the average developer with trading experience to share his or her knowledge with tramp people, especially in the multiple products, as we've got.
So, the devs provide us an opportunity to try any EA for free. PipBolt io tells us that every EA is fittable for any brokerage company.

The PipBolt's list of features
The list of the robots' features look like that:
fully-automated trading
money management (probably stop-loss and take profit features)
protection from high spreads
protection from high slippage
allowed to customize every feature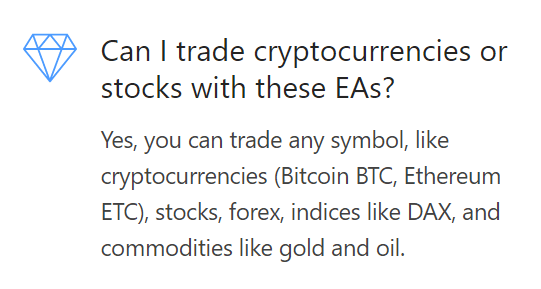 It's hard to believe but devs insist that the robots can trade crypto as well.
Devs provide no trading results at all for any of their robots. We have no backtesting too. Googling for looking someone's myfxbook account with the running of one of these robots doesn't have any results.

Who's behind the robot?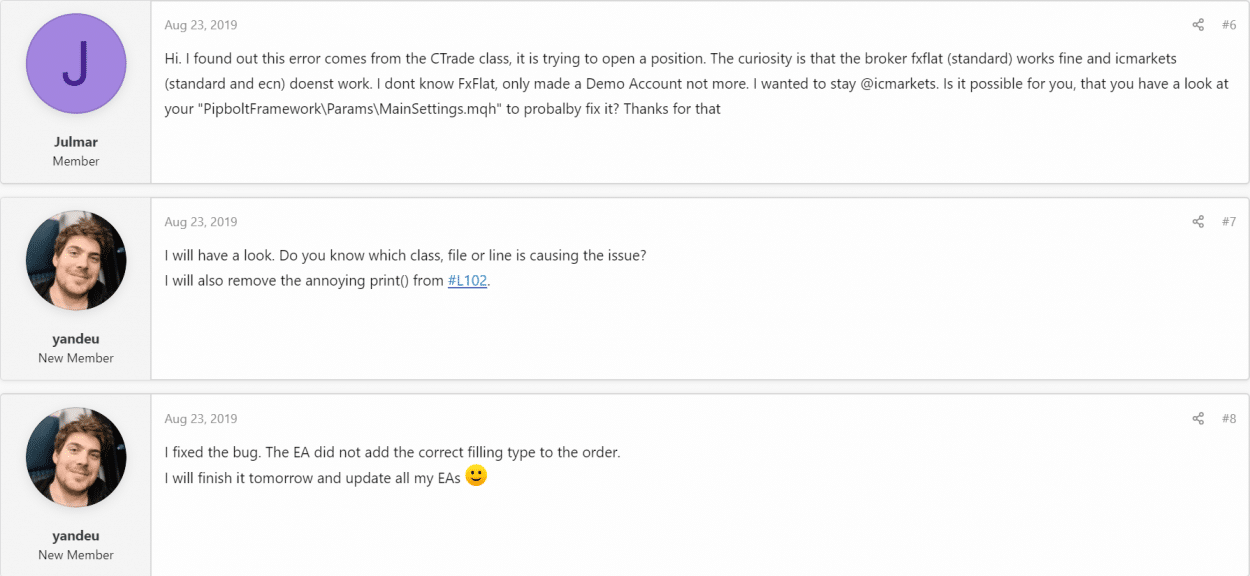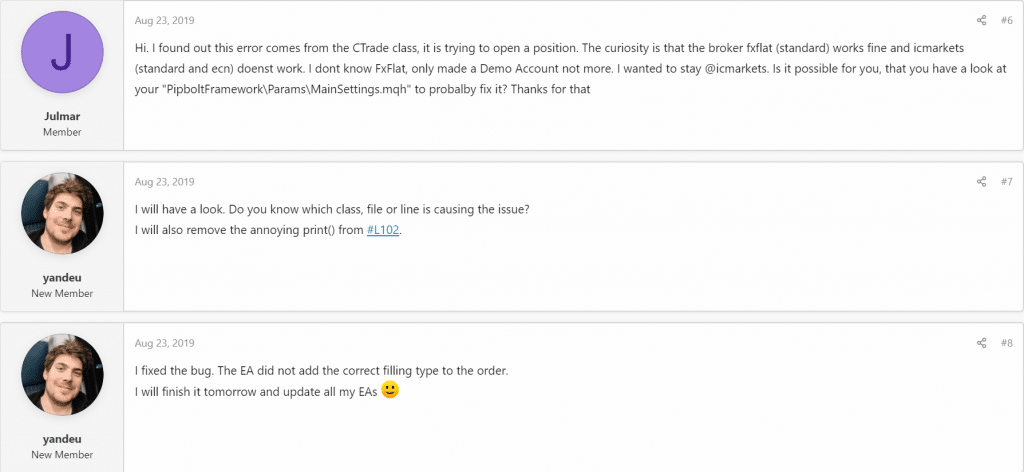 We've found a forum branch where people discuss the robots with the dev. So there are two forum pages of comments. Having read them we've noticed that it looked like the dev tests his robot using people accounts. So, he knew about bugs or errors only when people use his stuff. It looks like he shapes his skill and designs a brand-new fully paid robot that will be included all of these features from the free EAs.
PipBolt io wrapping up
Pros
The dev is real and contact person
Free-to-download EAs
The posts in the forum topic look like average positive ones.
Cons
Support exists only like "write your problem in this topic and wait"
Lack of robots performing explanations
You have to trust this guy blindly
You'll be a lab rat
The dev doesn't trade on his own, so, where does he know from that the EA he designed works well?
Any backtest data was shared
We still don't know why he forces himself to work for free.

We don't know how good the robot is according to its performance because the dev didn't provide a real account. At the same time, how we could see from the screenshots of the forum topic, there are some people who run it and, probably, make some money. It can be possible. The final verdict is up to you. Do you want to run the account balance with the download-free robot or not.