Any luck SMFX Analytics is good?
We'd like to introduce to you a review of an SMFX company. So, what do we know about them? "SMFX Analytics are professional price action traders that aim to inspire and educate others through transparent trading methods and market knowledge."
What does the company offer for potential users:
We'll be able to receive Live Forex, Commodity, and CryptoCurrency trade signals (Entry point, Stop Loss level, Risk Allocation, and Take Profit levels).
They provide In-depth technical and fundamental market analysis.
It allows us to earn a profit when we learn how it works.
They run an "Easy In Easy Out" (?) trading strategy.
They have several levels of strategies: Basic and Advanced.
It's a list of what we'll get if we subscribe for them:
Forex and Crypto trade signals.
On a weekly basis, we'll receive an in-depth video with cryptocurrency and Forex market reviews.
The site owners provide daily video updates.
We'll get access to member exclusive tutorial videos and PDFs.
Also, they provide us with their analysis and underlying thought processes behind the signals we post.
We'll get access to their interactive live-streamed classes.
We can get 1 on 1 mentoring with SMFX via Discord voice and chat.
They offer discounts on educational content/strategies courses.
Onsite trading results



As we can see, we've got some not verified trading results from November 2019 to May 2020. It seems like the site owner just was bored and stopped filling the new data.

If in previous months we've got explanations like this:


In May 2020, we've got nothing.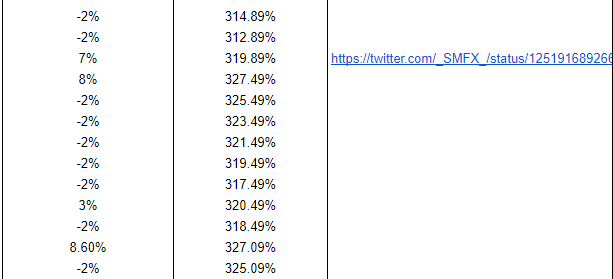 It doesn't look like they provide a great service if they even can't perform average duties.

Now, we know, this is a lie. It's not a live trade tracker or these results are fake ones.


The next we see is "trade examples."
Pricing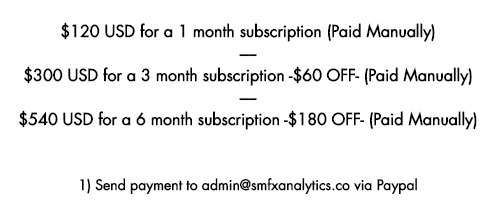 Omg, they even don't have a "PayPal's pay" button. It says so much about them and their professionalism. So, let's come back to pricing. For $120, we'll get a one-month subscription. For $300, it'll be a three-month one. $540 costs half a year subscription. The offer is so far from a generous one.
Social Network Profiles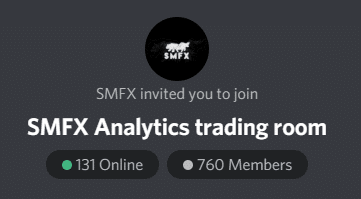 A Discord channel is little. There are no even one thousand members.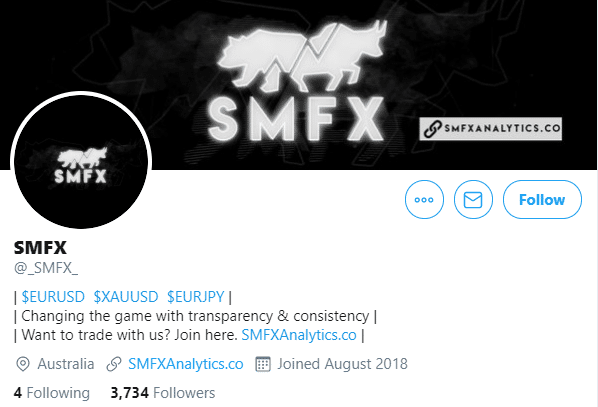 Checking their Twitter account we were able to find out that they trade only three currencies: EUR/USD, XAU/USD, and EUR/JPY. There are 3734 followers. There are some tweets about markets, but no free signals for people at all to check. Across comments to the post, people consistently asked for some free signals, but the owner ignores them. It tells us much more about how he or she runs his or her community.

Summing up
Pros
Cons
No team members revealed
No strategy or strategies explanations provided
Good for nothing presentation
Trade examples are fake
No 3rd-party verified trading results provided
No traded results provided
Several currencies to work with
Insane pricing
Ignoring request from the community
No documentation and education materials structure explained

Having checked everything, we weren't convinced in that this service is good to go with. All presentation told us nothing about the most crucial intel we have to know before starting a paid subscription: some free signals to check how viable SL and TP levels and entry points are, strategy explanations to know what we'll be able to learn from signals background explanations, of course, trading results on a 3rd-party verified account will be great because everyone says he or she traded for 10+ years, but, frankly say, who trade successfully 10+ years are millionaires, and so on. They need to sell you nothing because they're good without your $100. The final decision is up to you, we just wanted to warn you about this signal service.

Would you like to try out trading with an Expert Advisor?
Learn more about the best forex robots.