We have 10 pages presentation where more than half are screenshots. So, let's take a look at it to understand there is enough data and explanations to make a wise decision. The devs introduced the robot as the EA that makes $826K of the daily profit. From the FAQ chapter, we know that a robot can do 4-8 trades on 5 charts. The minimum amount of funds for a standard account is $1000, for micro/cent is $100, and $10 for nano one.
Robot's features
Xautoprofits trades using a grid trading strategy. "Every price movement on your charts has smaller movements inside of it. Plotting each movement against a grid reveals predictable patterns and dig deep down on to ms movement and ai programmed to collect big data with past movements allows, Xauto takes these patterns and analyzes them for future probability," devs said. The robot is enhanced by the feature that allows go through the news and other market movements smoothly and save.
Price plotting creates an accurate road map of where the price has been and where it is going. The system works with accurate placing Stop-loss and Take-profit levels. Lock in profit as the price keeps moving Automated protective stops move behind each candle to lock in profit while the trade remains open.
The robot is MT4 and 5 compatible.
NFA and FIFO Compatibility.
The devs provide optimized settings.
Free updates
Members-only forum
ECN supporting
News and time filters
12 strategies
Can trade any style
Money management system
Works with most currency pairs and cryptos
Kind of results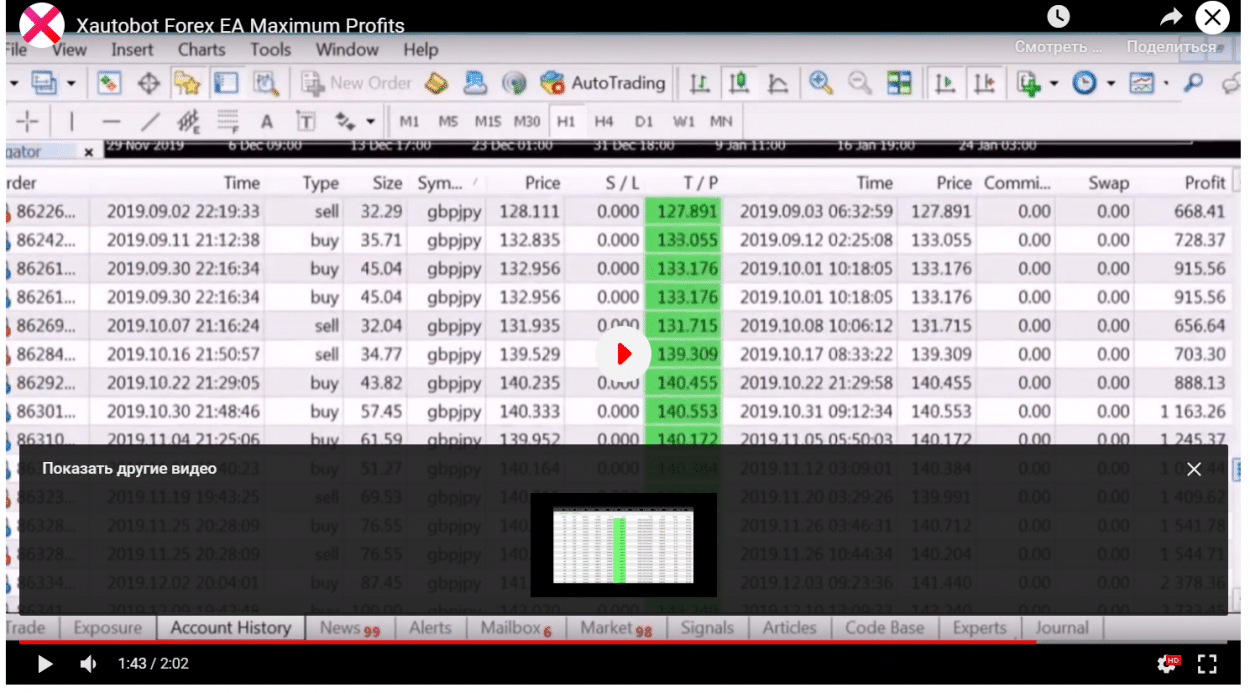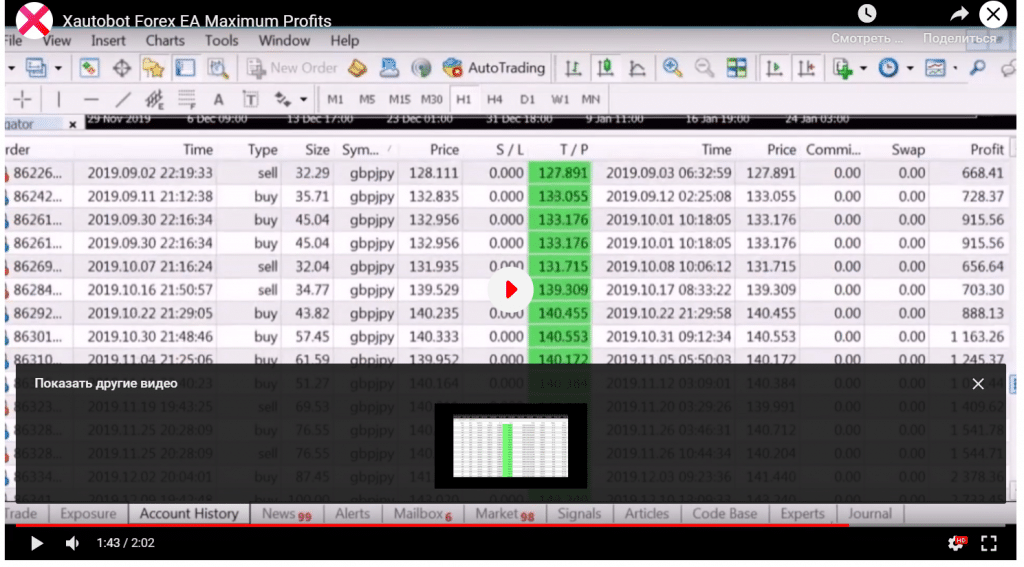 The devs suggest us to watch two videos with statists. So, it's good but, no, it isn't. We have no proves that data has been traded by Xautoprofits or any other robot. We're offered to trust this blindly. It's funny because these two videos are the end of the presentation. There are no backtests, real account trading results, strategy explanations.


There's a block with fake comments. What the hell they come up? The man "invested" $1000 deposit and during two days "got" $2700. How stupid those people who trust this lie. As well, a person with the name Vinny Avalos doesn't exist on Facebook.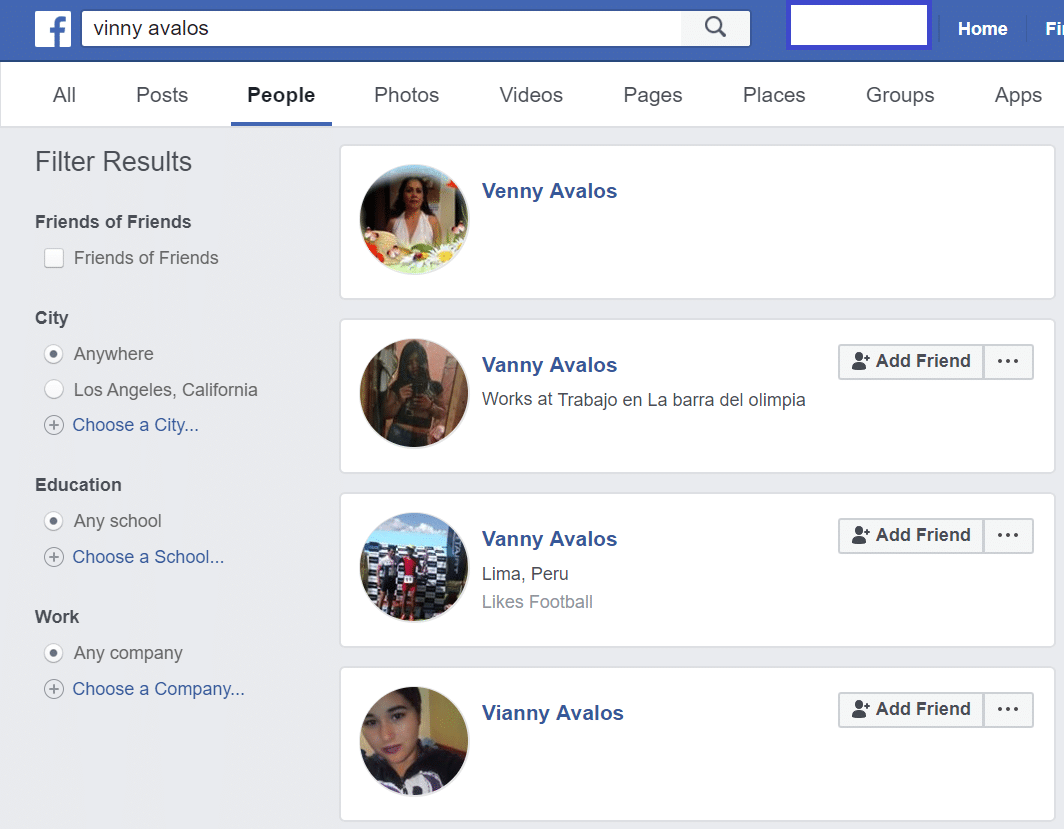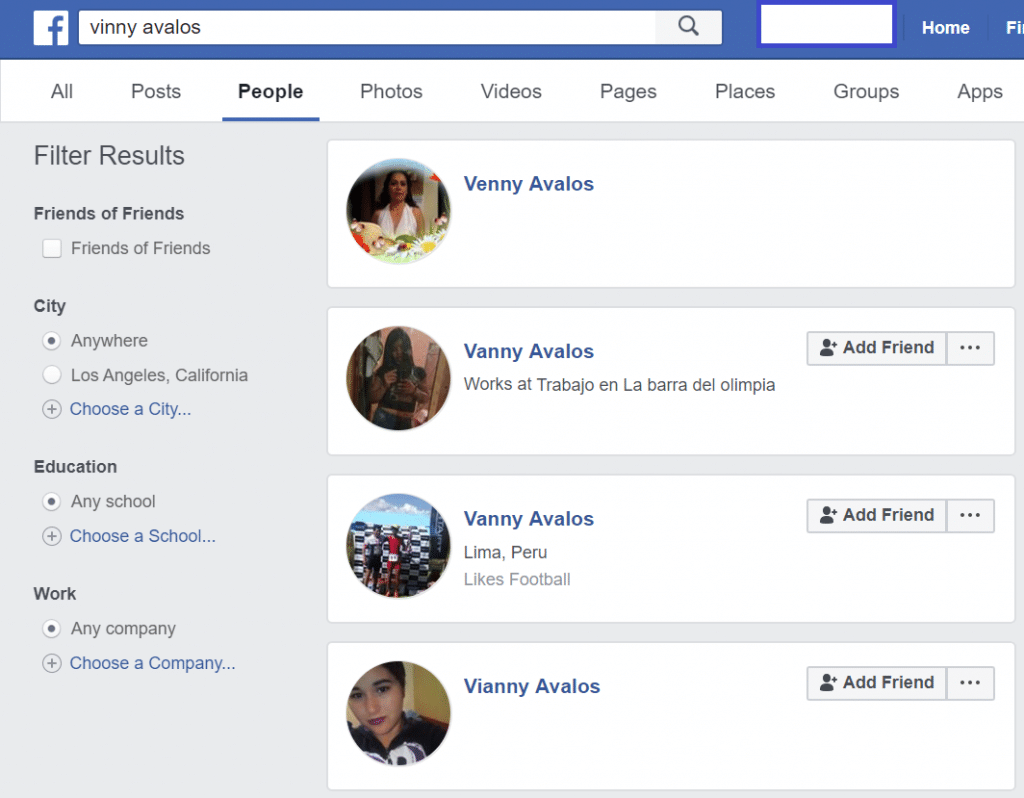 So, they've lied to us at the start presentation and at the end… and they suggest us to trust trading results. Thank you but no.
Xautoprofits offer
The robot costs $155 with -50 OFF. The robot sells through PayPal instead of selling from the official site like ForexStore or MQL5. The seller provides a 30-day money-back guarantee.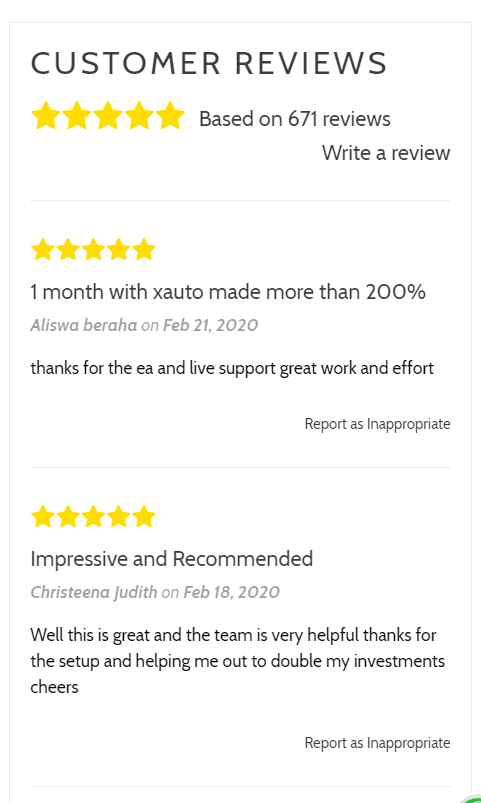 The selling page includes some fake comments too. The devs said there have been 671 reviews, but this is a lie because there are just 15 comments.
Wrapping up
Pros
MT5 Compatibility
NFA and FIFO Compatibility
News and time filters
12 strategies
30-day money-back guarantee
Cons
Fake daily profit
No strategies explanations
No robot performing explanations
No real trading data
No backtests
Fake feedback
High price as for a no-name robot

We don't know for sure what it is. Xautoprofits looks like a scam, introduced as a scam, and the presentation has got a lot of fake data starting from daily gain and ending by fake comments. The devs even didn't try to convince us that the robot is good providing at least some useful data like backtesting and/or 3rd part verified trading results.