The surprising thing about MT5, which is the upgraded version of MT4, still pales compared to its predecessor. Numerous studies have shown MT4 is still the most popular forex trading platform globally and one of the most popular for other instruments as well. At face value, MT4 might seem simplistic, though a deep dive unravels advantageous features. This article will explore five useful MT4 functions that can improve your interaction with the platform.
Setting up profiles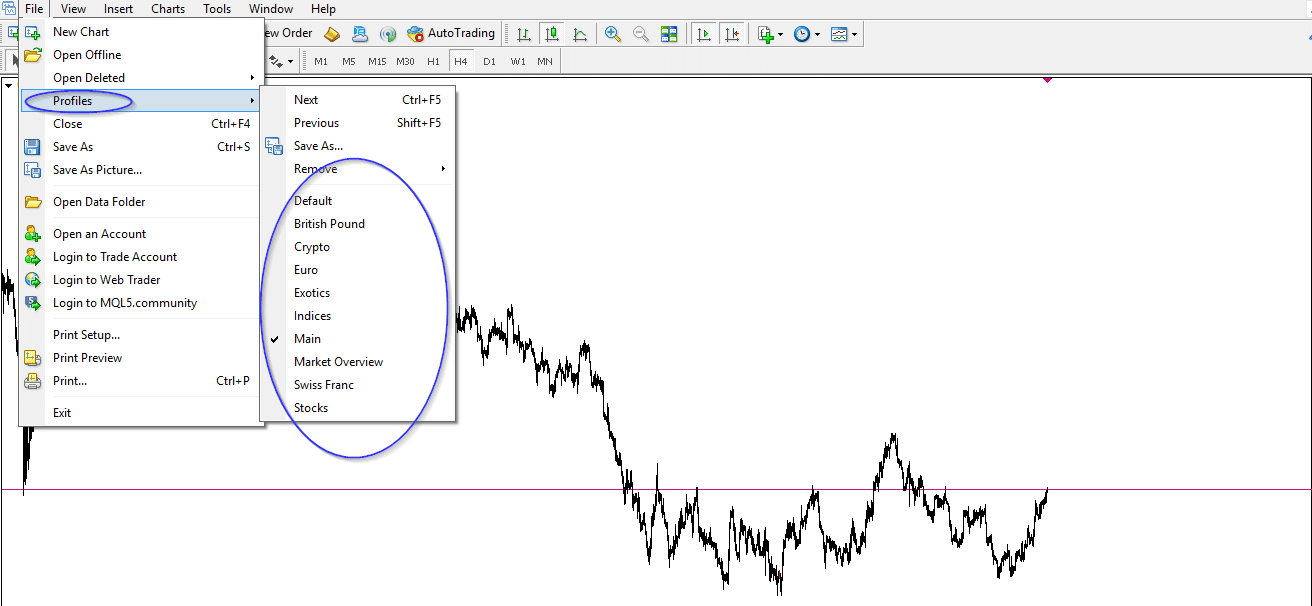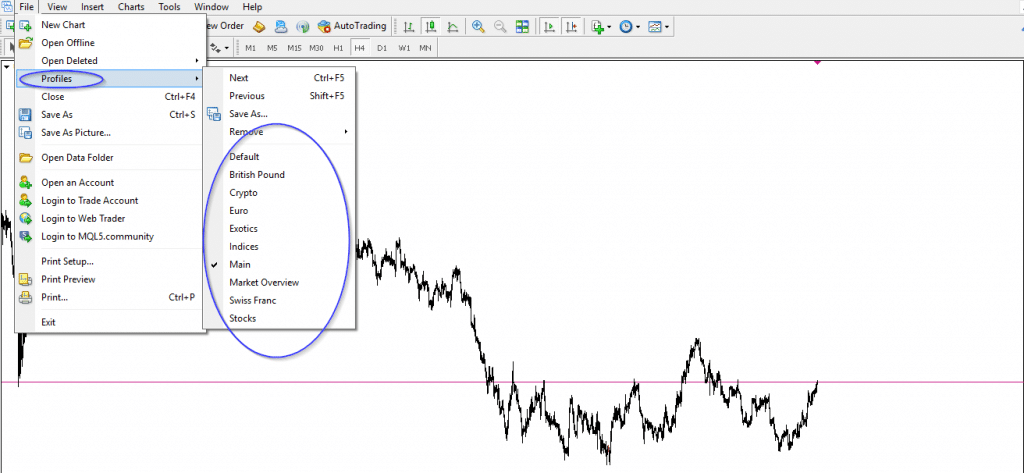 Profiles are just a way in which you can group different charts into an organized stream. Because traders tend to follow a plethora of different instruments, it can look messy and time-consuming, having to scroll across many charts one after the other.
A profile allows you to organize as many charts as possible into one. For example, someone might keenly follow forex, indices, and cryptocurrencies. Instead of displaying all those charts one by one, they could create a profile and name each one 'forex', 'indices,' and 'cryptocurrencies' (as an example).
Furthermore, if you use MT4 on a different computer or reinstall the software, provided you've saved the profiles in an accessible location, you can export them. So, using the previous example, on a newly installed platform, the trader wouldn't need to open every chart one by one manually again. Using the saved profiles, the software automatically exports all the data and will open the charts stored in those profiles. Additionally, if there were any templates or indicators applied to specific charts, provided that a trader did also save these, they would also form part of the profile.
Integrating different broker accounts into one platform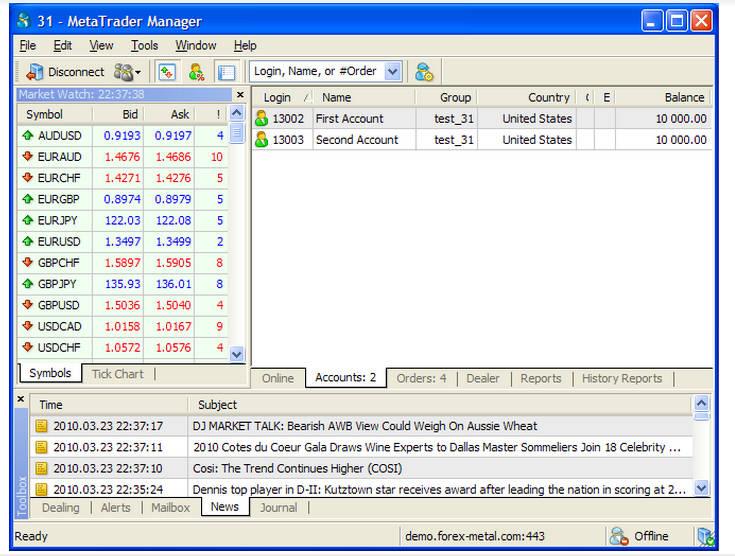 This attribute serves similar benefits to profiles where you can access different datasets in one place. Most traders typically have accounts with numerous brokers, nearly of which use MT4. In a standard case, for example, if a trader had accounts with three separate brokers, three different pieces of software would need to be installed to access the platform from each account correspondingly. However, integrating various accounts can save you a lot of time and computer memory. They can log in to any of their accounts in one MT4 place without installing another platform through this function.
One-click trading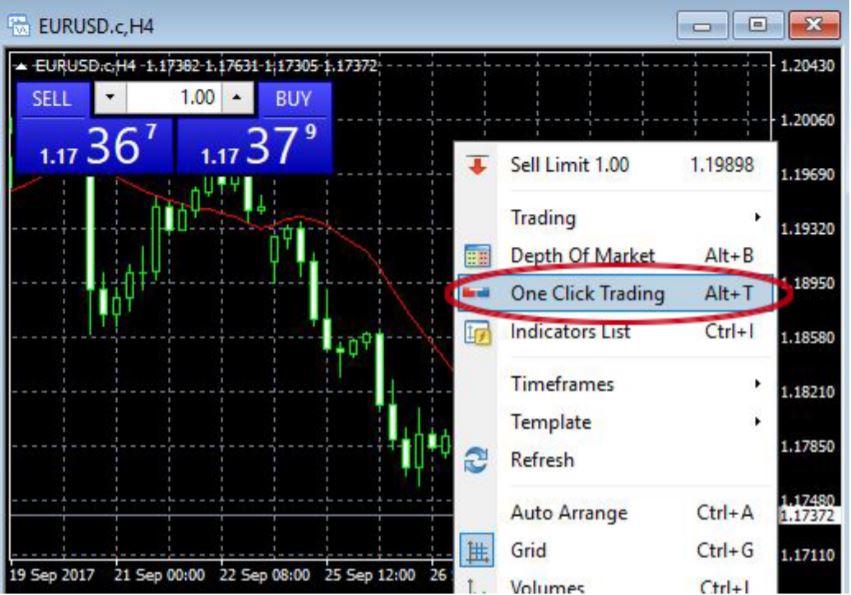 Although one-click trading does have a few drawbacks, this feature is a must-have, especially for news traders and scalpers who thrive on quick execution. Initially, this feature was not available, but MetaQuotes implemented it later. Traditionally, a trader can simply click F9 on their computer, and that opens the order window. To high-frequency or news traders, this action is laborious, notwithstanding that one further still needs to decide the lot size, stop loss, and take profits levels. 
One-click trading eliminates much of this time by allowing a trader to open positions in a few seconds directly on their chosen instrument. The slight disadvantage with one-click trading is traders still need to adjust the stop loss and take profit levels through further editing of their order/s.
Price alerts through the MT4 mobile app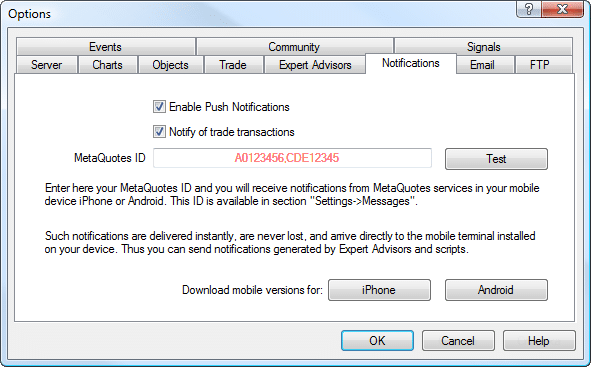 Price alerts or push notifications through the MT4 mobile app can be beneficial for all styles and levels of traders. As most people lead busy lives, it becomes challenging to focus on the charts for extended periods waiting for the market to reach a certain price. Alerts solve this issue, whereby one can pre-set specific prices for any market and receive notifications via the MT4 mobile app should the market reach those levels. Aside from particular price levels, a trader can also set alerts for pre-determined pip increments or decrements. For example, when there is a 50 or 100 pip movement on the EUR/USD, the platform can send a notification for that event.
In-depth Market Watch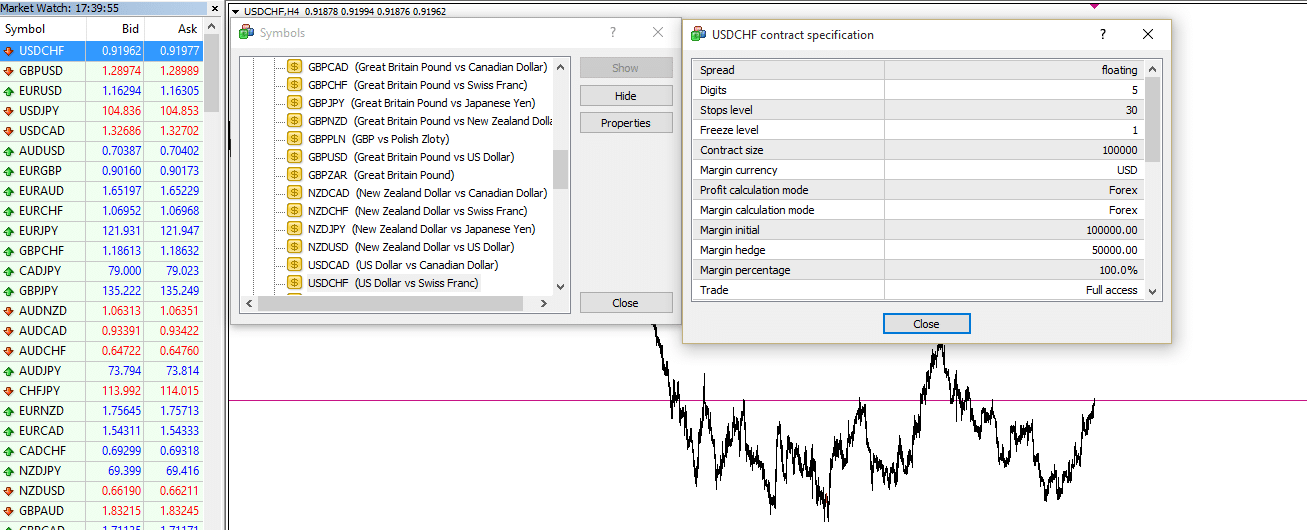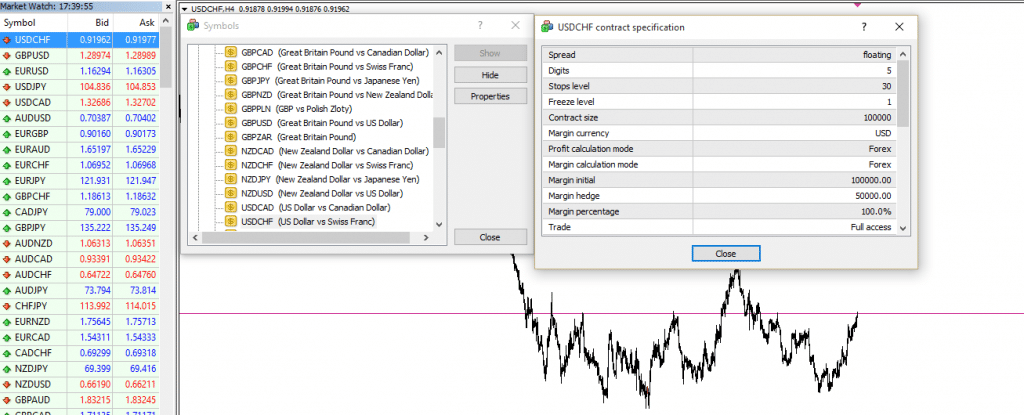 The Market Watch functionality displays useful price information of the markets offered by the broker, mainly the bid & ask prices and the high & and low prices in real-time for the day. However, by right-clicking on an instrument, we can see even more valuable data. This information relates directly to that particular market.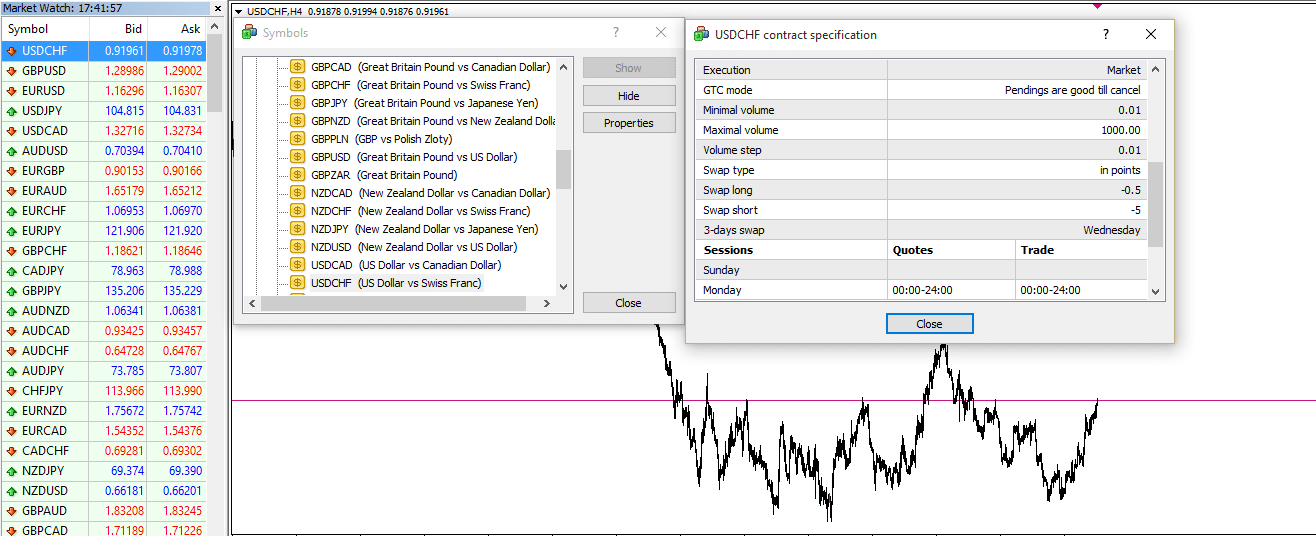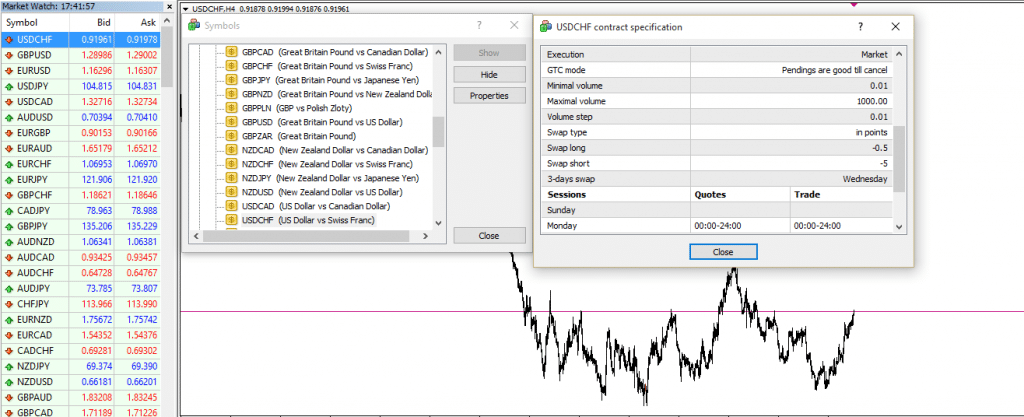 Though much of this knowledge is self-explanatory, the section for swaps and market hours is more easily accessible here than having to go online. A trader can see the real swap rates offered by their broker and also the specific opening hours. Although with forex, the hours are set universally as 24/5, indices and stocks have irregular hours, which can be hard to differentiate from instrument to instrument. Therefore, this little tool is helpful in this regard.
Conclusion
Although MT4 may not be as sophisticated as its successor, MT5, or other platforms like cTrader, there is still a lot it can do for all levels of traders. The platform probably has the most recognizable and most straightforward user interface in the industry, allowing one to explore and perform a myriad of functions.
Although it may not be everybody's cup of tea, virtually all brokers offer MT4 as their standard platform. Therefore, above-average knowledge of the software is beneficial. Each of the functions mentioned above can save your time, analyze trades, navigate the platform, and other organizational skills.