How can the EA Coder Robots help trend traders?
We'd like to tell you about the EA Coder MT4 solution. The presentation starts with an offer to get a free spreadsheet of 24 chart patterns.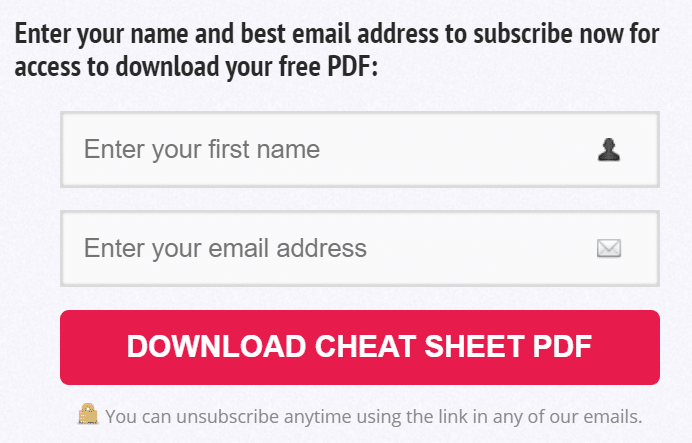 It's ridiculous to read "best email", ha-ha-ha, the best email. It looks like someone wants to spam us.


The next info is about an online seminar. What's the heck? Where's the intel about the robot?!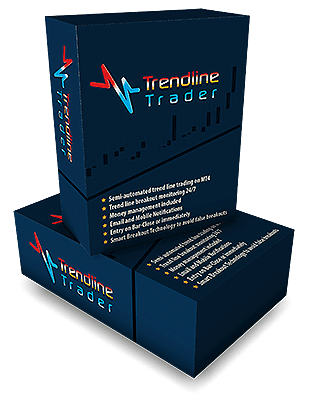 So, here we go. Trendline Trader EA is the best adviser for traders who use chart patterns technical analysis on MetaTrader 4. "Trendline Trader is an Expert Advisor application designed to initiate trades on the Metatrader 4 platform, only when a price breaks through a trend line drawn by a human trader or any 3rd party robot. It doesn't matter who draws the trendlines as long as they have proper names. Once the trendlines are identified by Trendline Trader, the application will monitor the market price to detect a breakthrough. If you trade currencies in the Forex market using trendlines, then this is a must-have application," devs explain.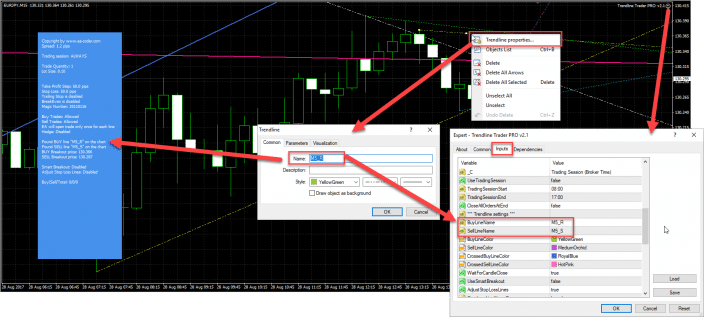 Trendline Trader EA's features:
MT4 compatibility.
Fits any Forex broker.
It can be run with any symbol.
Can handle an unlimited number of MT4 charts with two trend lines on each.
One trend line to initiate buy trades and the other for sell trades.
Setting the stop and profit levels by using additional horizontal lines or set them to a fixed size in pips.
Sets different line colors when they are detected by EA.
Sets different line colors when they are crossed up or down.
EA can open trade(s) immediately or only on candle close.
Trailing Stop and Breakeven functions included.
Advanced Money management function.
Smart Breakout technology will redraw trendline if the price only touches it but does not cross.
Alert features included.
Custom settings can be configured.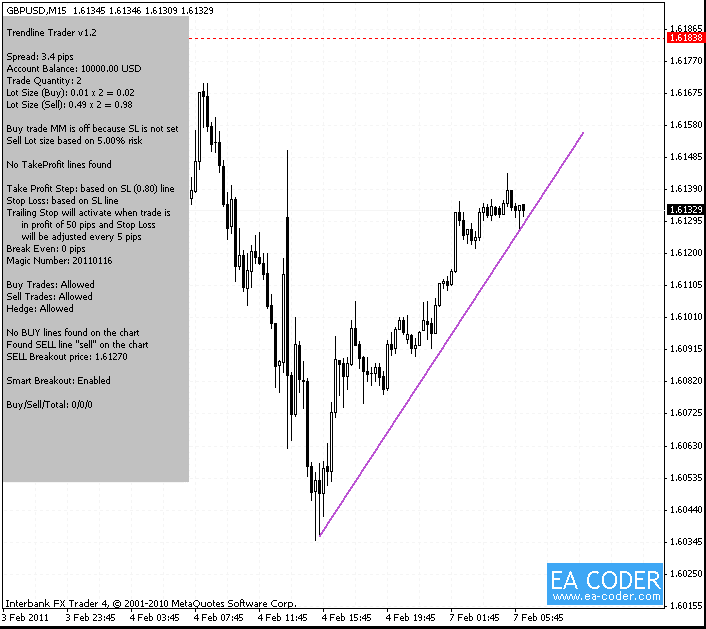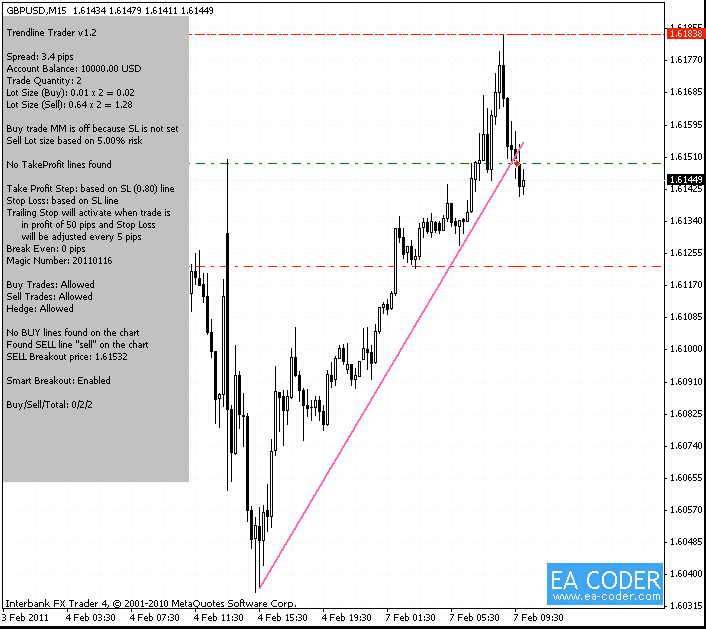 It's an example of drawing a trend line.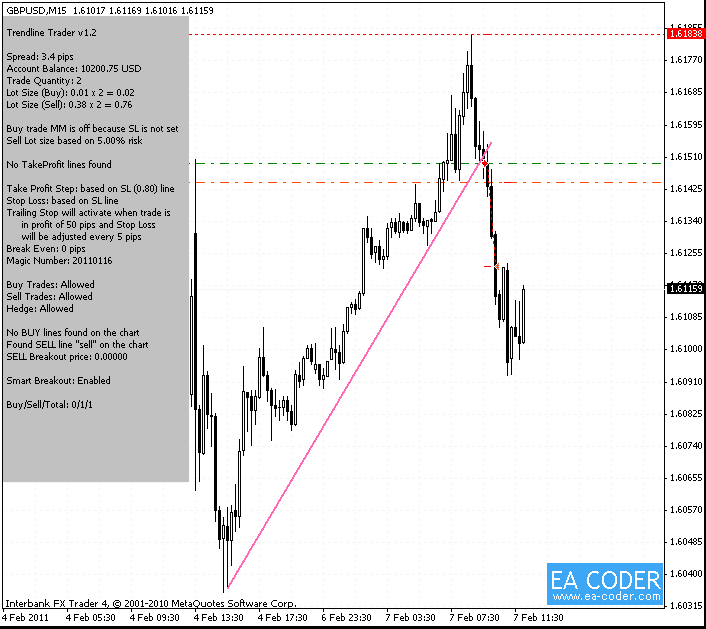 The price goes down to reach the first Take Profit level and Trailing Stop activates.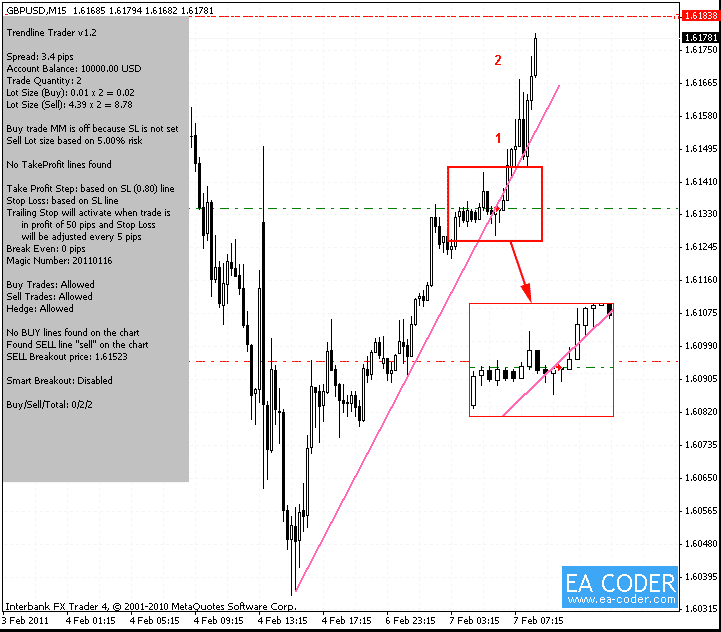 The price touched trendline and on the next candle, it broke the trendline. That was a false breakout, but EA still opens a trade because the candle opened on the other side of the trendline.
The offer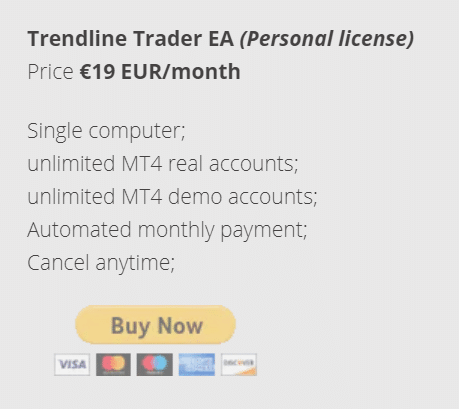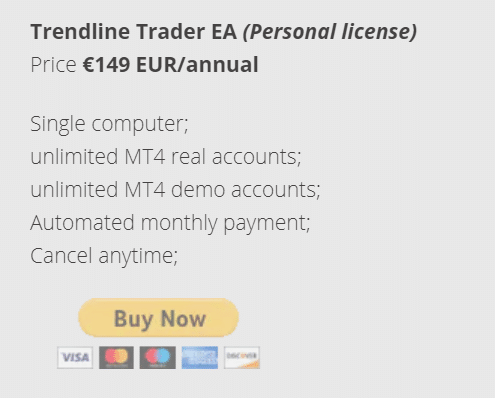 The EA is available in 3 packages. The 14-day trial costs 7EUR. It allows using the EA at a single PC with unlimited real/demo accounts, but we could buy it just one time. A Personal license package costs 19EUR/month. We'll be charged automatically every month. The annual license costs 149 EUR.
How good is EA Coder software?
Pros
Well-explained settings
Well-explained features
Very solid features package comparing to the price
Cheap price
Trial version provided
A solid solution for traders who want to trade their own
Cons
Not beginners friendly
No verified trading results
No refund policy because of subscribing

So, we couldn't tell that it's an EA as usual. EA Coder is more like software with some functionality from any common robot, like opening and closing trades. At the same time, if you're an experienced trend trader this EA will be a good solution for closing everyday duties. Taking into account all of this, we'd like to say that this price is kinda honest about that functionality. The devs understand our needs, so they provided a trial 14-day period when we can make a decision about whether the robot fits our expectations or not. It costs as little as 7EUR. So, if you wanna try, no one will pull you back.