The presentation of Forex Megadroid starts with some kind of a lie like "38 years of combined (?) experience". What is it? If you're over 60 years old, it'd be nice to see your photo.

The next info is a lie too because the site automatically changes the data in the post to a current day. Of course, the numbers of the net profit is fake too.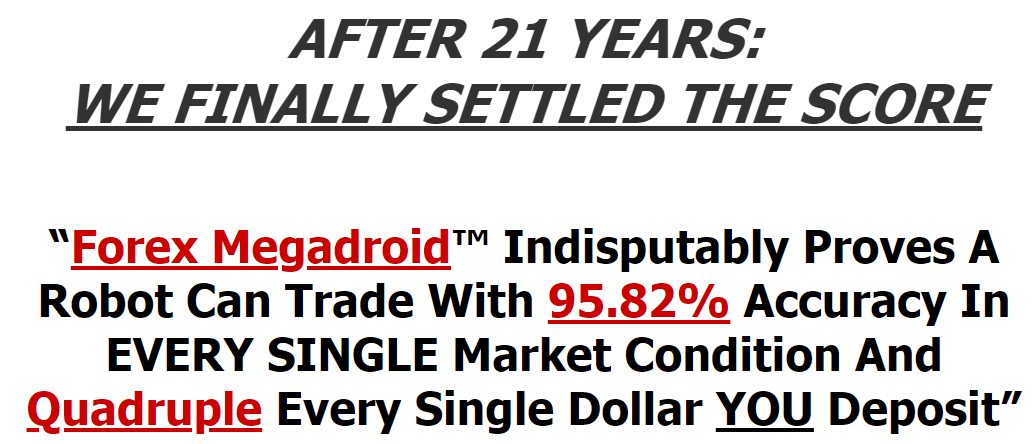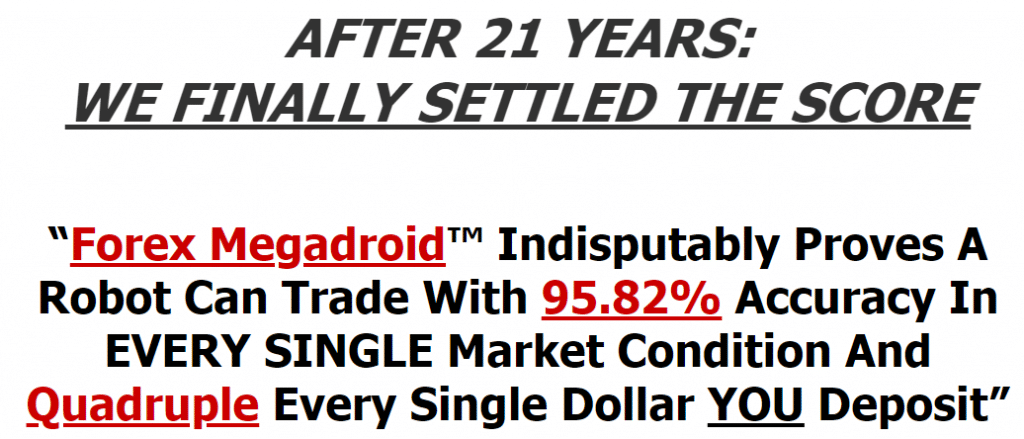 Omg! There's a Bold, Italic, Underline font, Red, Yellow, Black, Grey colors. We're sure these guys scammers even without checking the rest of the presentation.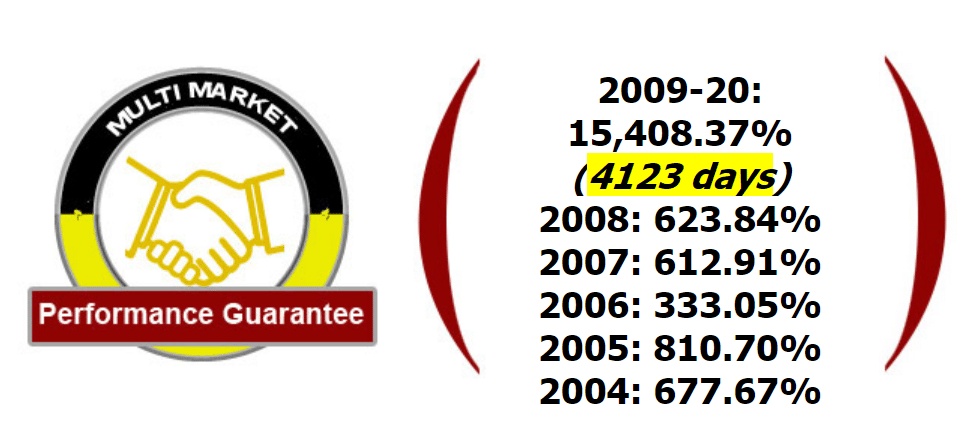 The next they said is a lie. There are no clickable links.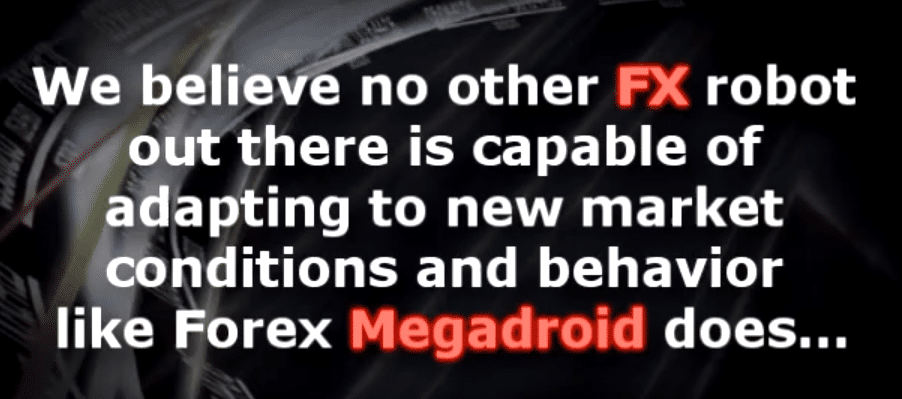 The video they provided is designed on a propaganda basis. It's truly hard to read/hear it.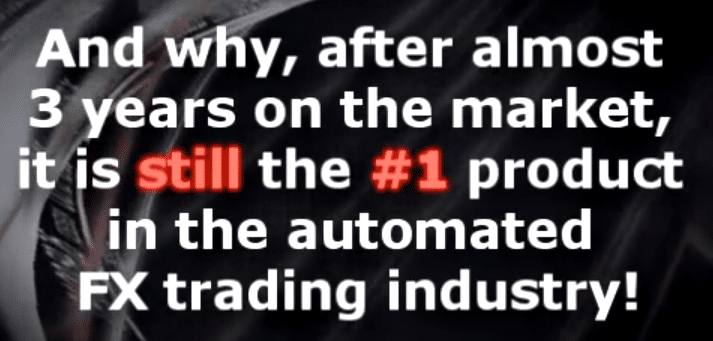 Wait for a second, several minutes ago you've told the robot is 4123 days online.

As you can see, they manipulate us.

Dude, are you serious? 50 times? What? C'mon.


Was AI designed in 2001? Just 3 years after Google company has been started? You probably should be multi-billionaires if you could do this in 2001.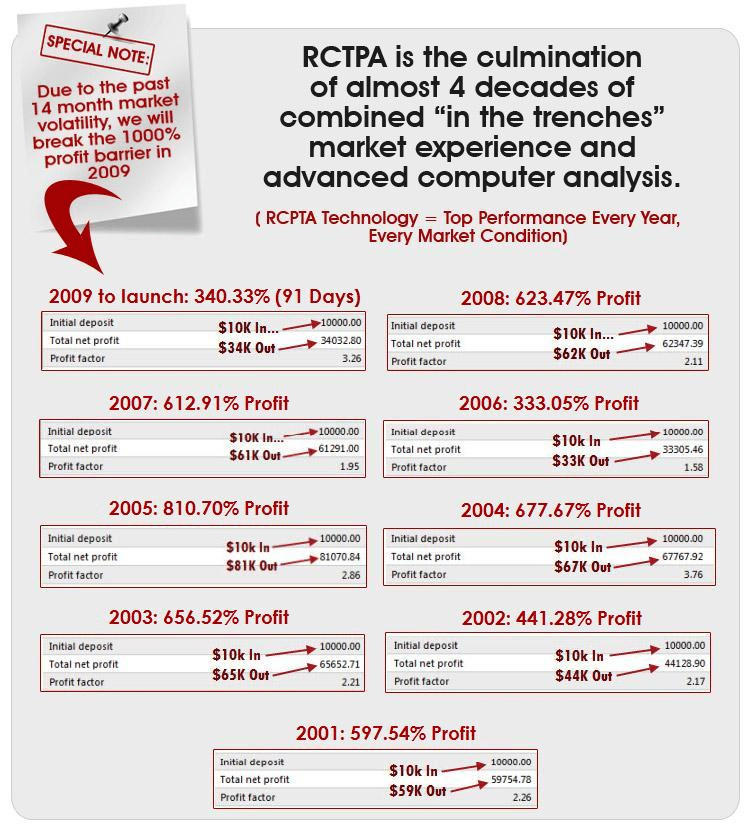 So, we'd like to say well-photoshopped.
Backtests


The devs show backtests (we're not sure they correct) as real trading results.
Real account trading results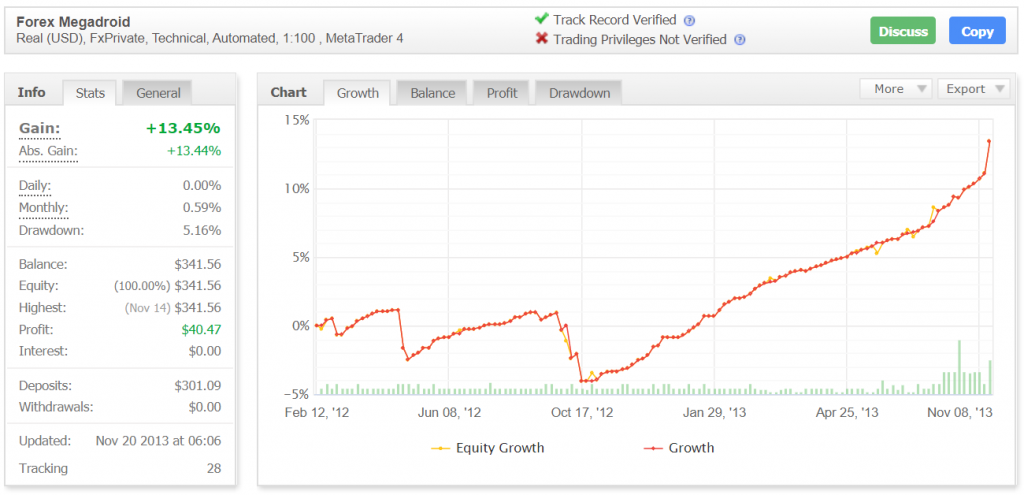 The robot ran on a real USD account between February 2012 and November 2013. The account has been funded at $301. It means an investor has never trusted it. During the period, the robot provided the 0.59% average monthly gain with 5.16 the max drawdown. The robot traded through FXPrivate with 1:100 leverage.


The robot traded 178 deals with 433 pips. The win-rate was between 75% and 85%. The average profit factor was 1.98.


The robot performed a single strategy – scalping one.


The most-traded currency pair was EUR/USD.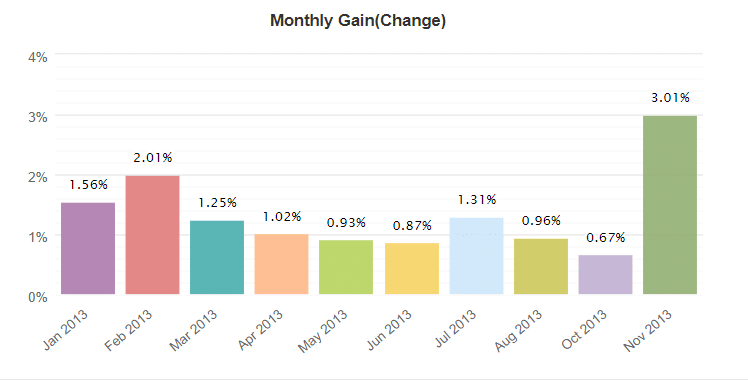 In the 2013 year, the robot traded with low risks and got mediocre profit. This account doesn't belong to the devs, but for an investor.
The offer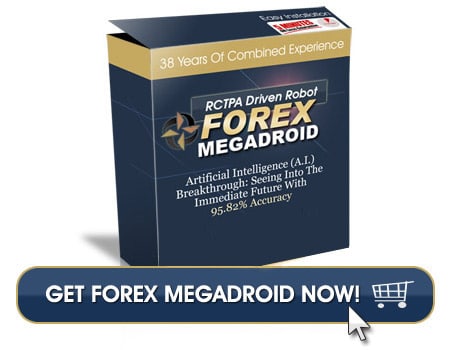 The robot costs $67. It's a very cheap price for a scalper. The devs provided a 60-day money-back guarantee.
Is Forex Megadroid Robot a scam?
Pros
A 60-day money-back guarantee
Cons
A lot of lies and manipulations in the presentation
Endless wall of good-for-nothing text
No strategy explanations provided
No settings explanations provided
No features explanations provided
Fake backtests
Fake trading results
The real account with the robot stopped 7 years ago
The real account doesn't belong to the devs

It looks like this scalper could bring profit in 2013. It didn't prove by the devs but by a trader. We're sure the robot is not an option in 2020. But if you still want, you can easily afford yourself the $67 price with a 60-day money-back guarantee provided.