How good are Perfect Trend System products in 2020?
The presentation of the Perfect Trend System starts with an offer.

So, we can get 20% OFF to the total price.

The next we see is a bit about V-Power that generates signals for us and we can receive them via Email, Push notifications, and MT4-popups.
So, let's figure out how it works. According to the presentation, V-POwer is a day trading system. It's key features:
High Probability Trades.
Automated Trend Analysis.
Automated Trade Entries And Exits.
It works on forex and on other liquid markets like commodities and stock indices.
It can be used for long terms trading as well.
The next we see is comments from Forex Peace Army, but we'll come back to them later.

… and there's no video or an attached link.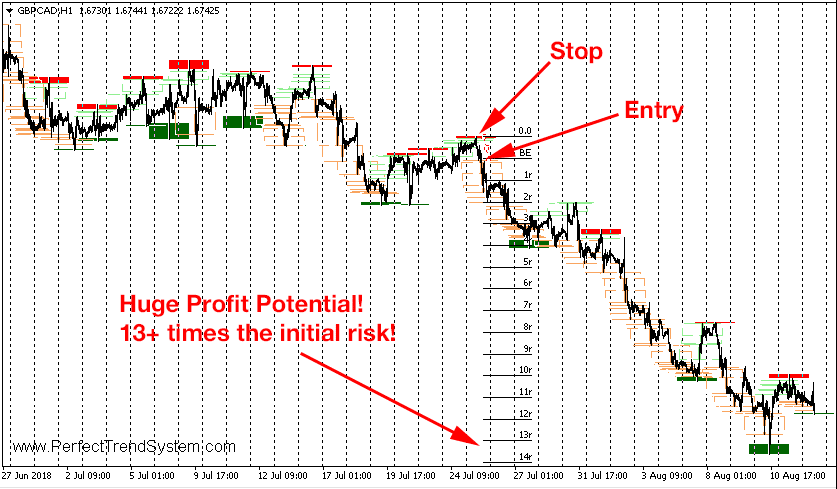 We'll be able to enter trades of the highest quality on a regular basis and join the absolute elite club of professional traders.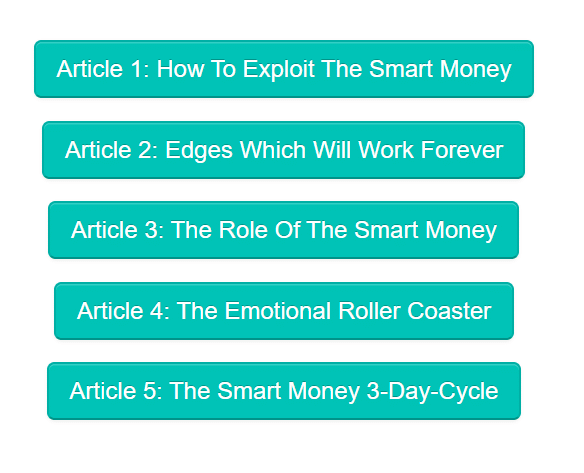 To understand how V-Power's system works we're suggested to read five articles.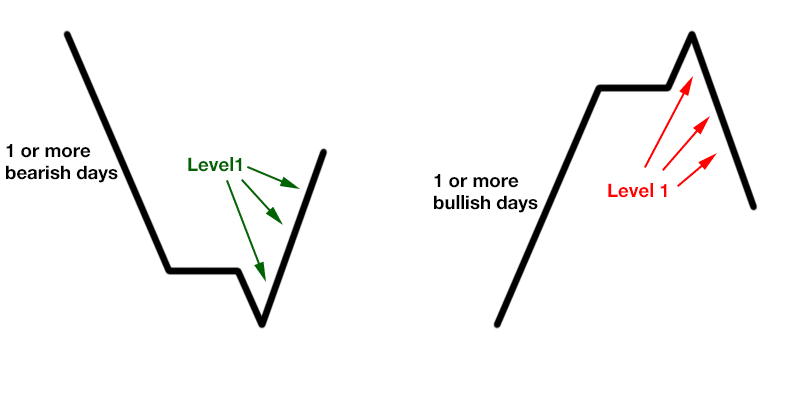 They'll be about "The Smart Money 3-Day-Cycle." Entering early into a high probability Level1 is very rewarding! If we want to enter into high probability trades during Level1 so we can't select any V- or inverted V-shape pattern and hope for a profitable trade.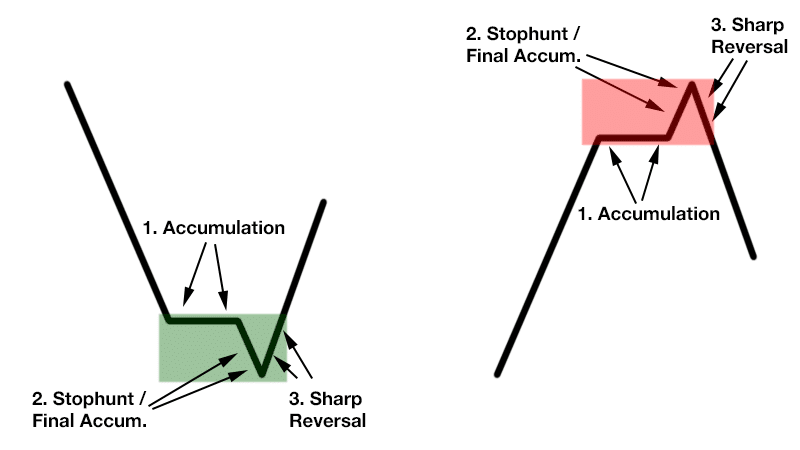 The accumulation phase has got the next parameters:
The accumulation phase which will be visible as a sideward price movement.
The stop hunt which is a (not too big) move behind the accumulation zone.
A sharp reversal against the direction of the previous day(s).
The stop hunt (2) and the sharp reversal (3) are forming the V- and the inverted V-patterns which we are selecting for our entries.
During the third phase of a bullish V-pattern the next is underway:
"During the sideward accumulation phase, the smart money actively accumulates its long position. At this point, nobody knows (including us) that smart money has actively accumulated a long position and will soon reverse the price and start a new 3-day-upward-cycle."
"The stop hunt phase (final accumulation) is a fast move out of the sideward channel in direction of the previous day(s). During the downward move, the smart money adds further to its long position. Now the price is stopped again. The smart money absorbs all incoming short orders from the herd."
"A sharp reversal to the upside with strong bullish full-bodied candles will occur. The strong bullish candles will reach the highest high of the sideward channel (accumulation phase) very fast."
There are about 40+ pages more of explanations, charts, and rules. Well-explained!
There are many other systems like:
Great Double Tops and Bottoms.
Magic Entries Within Strong Trends.
Perfect Momentum Setups.
EdgeZone Expert Advisor.
Everyone is well-introduced.
Trading results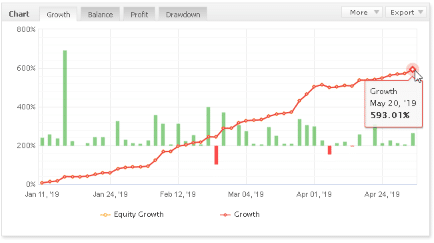 We have a screenshot from an account on myfxbook where from January 2019 to April 2019 the system could generate +593% of the profit.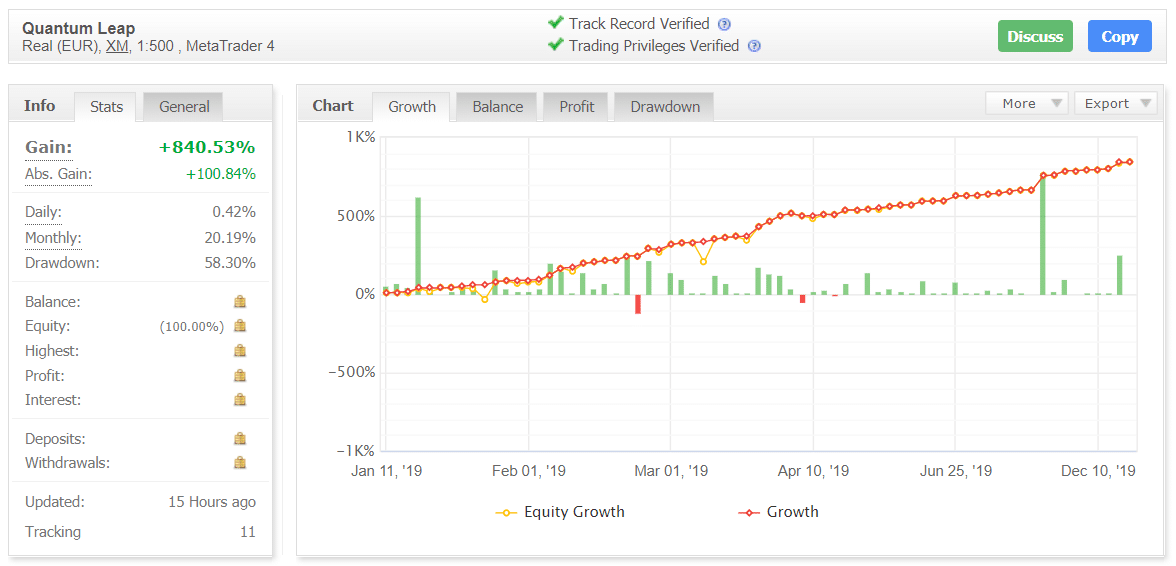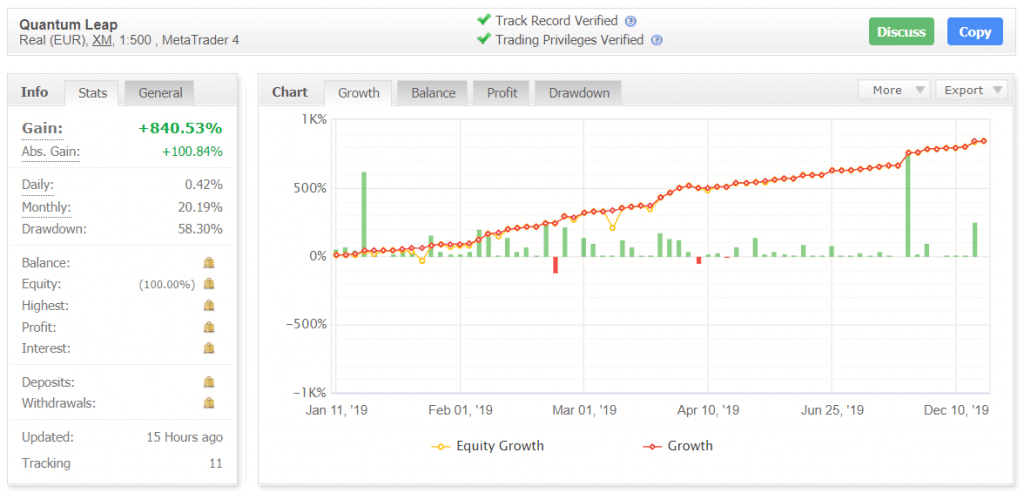 So, we could find a real EUR account on myfxbook. It works through XM with 1:500 leverage on the MetaTrader 4. During 2019, the account balance grew on +840.53%. The monthly gain was extremely high and equals to 20.19%. The max drawdown was high as well (58.30%).


There have been traded 378 deals with insane numbers of pips 9559. The average win in three times higher (32.85 pips) than the average loss (-11.11 pips). The average win-rate is 81-85%. The average trade length is three days. The profit factor is overwhelming and equals to 10.46.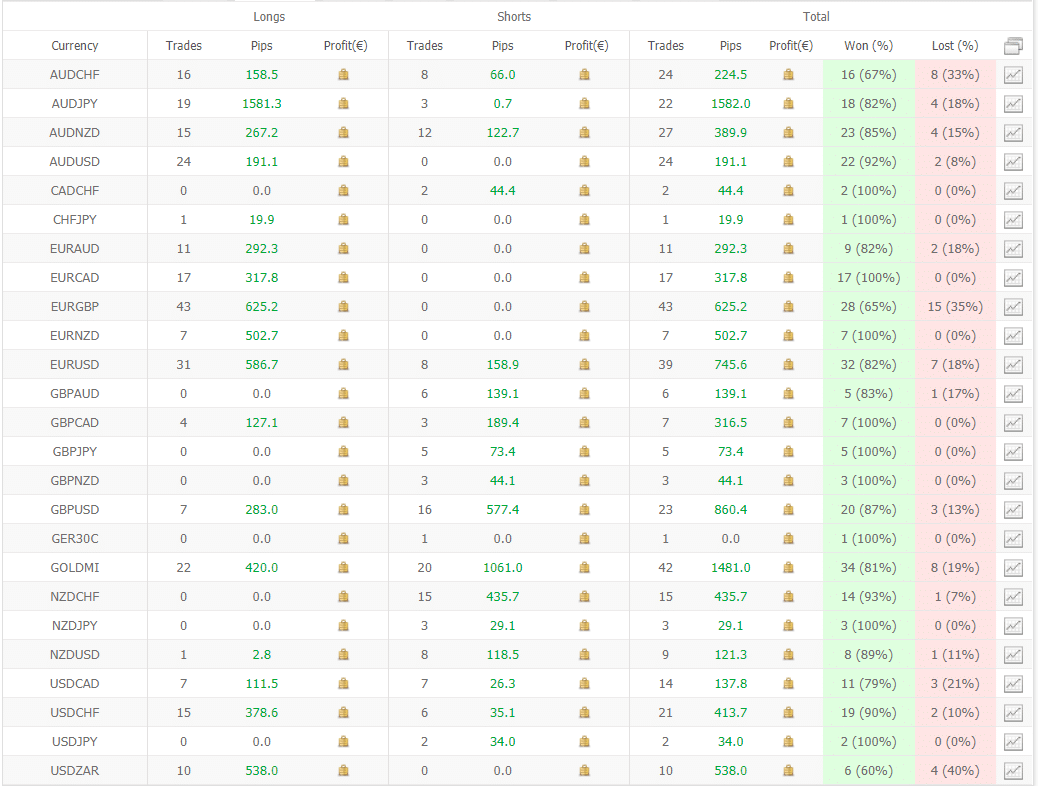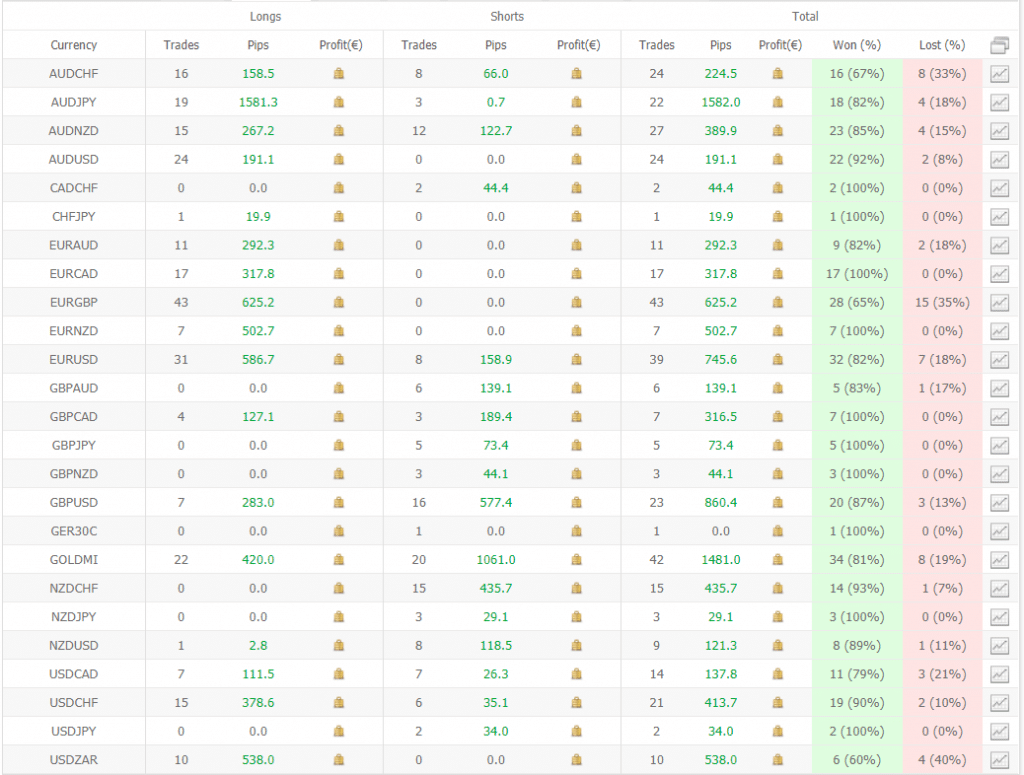 These results are completely outstanding.


He prefers to trade during a European session.

The account runs with low risks.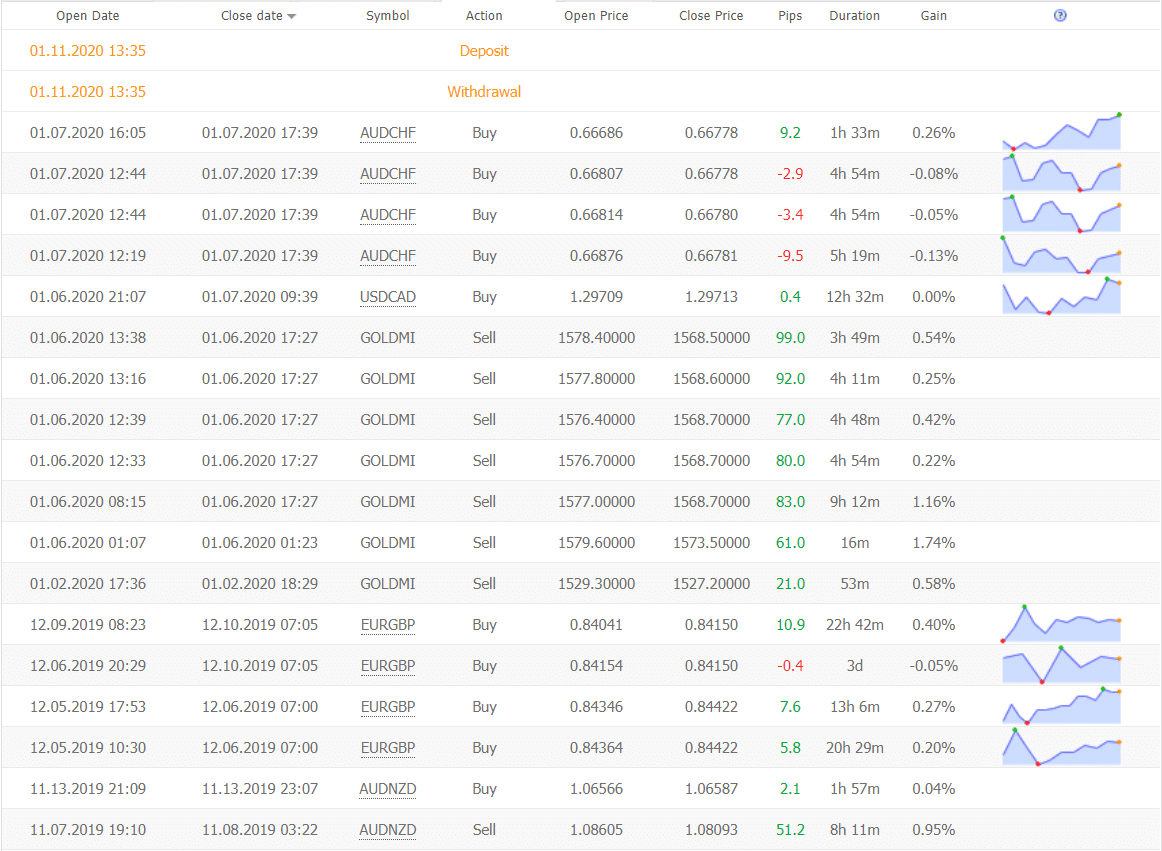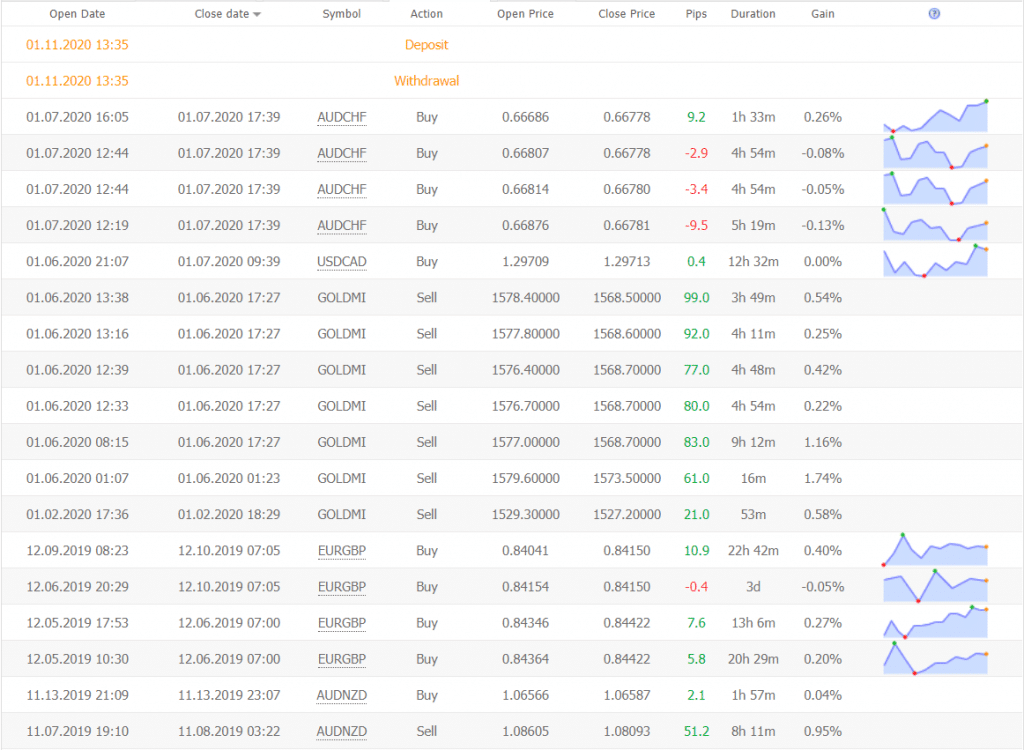 The last results were incredibly profitable.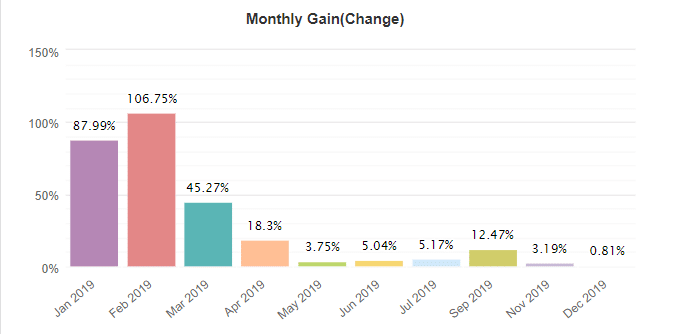 The account runs with high risks at the start to increase an account balance asap.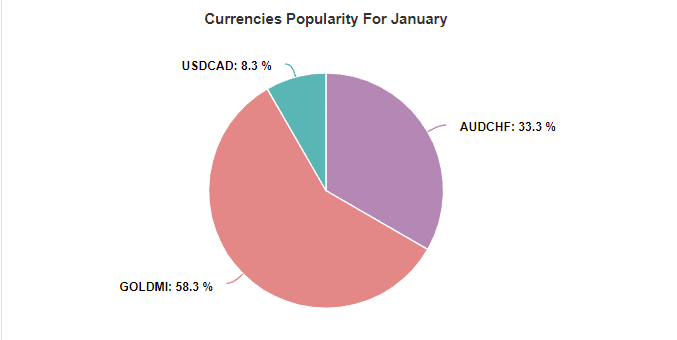 During the last month, he traded GOLDMI, USD/CAD, and AUD/CHF.
People feedback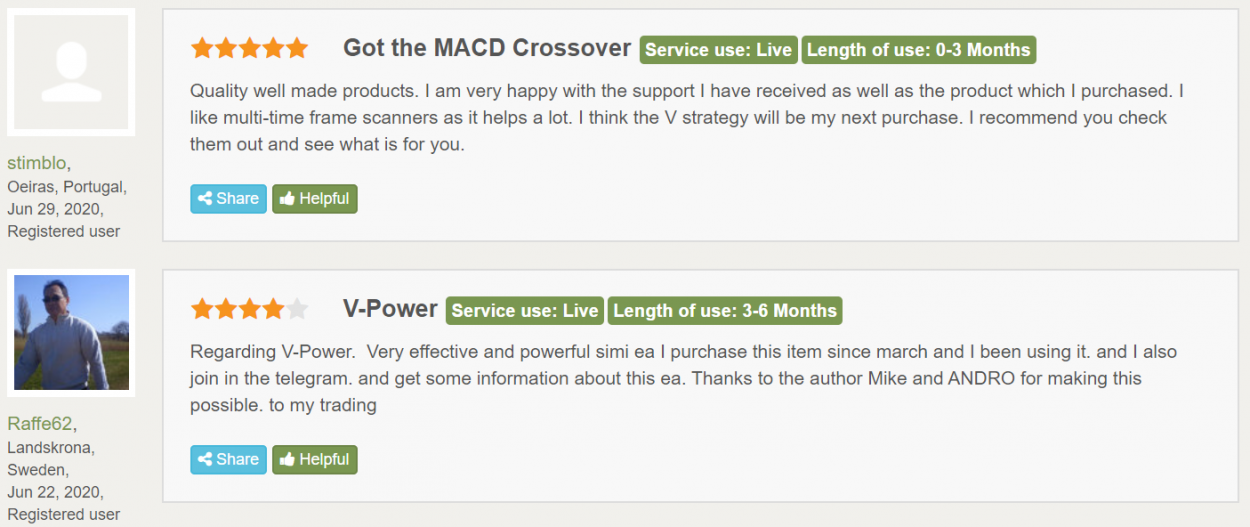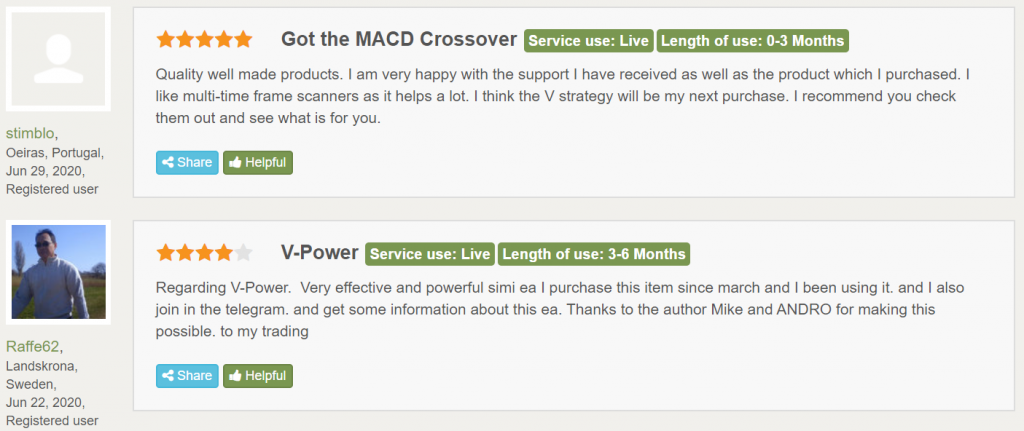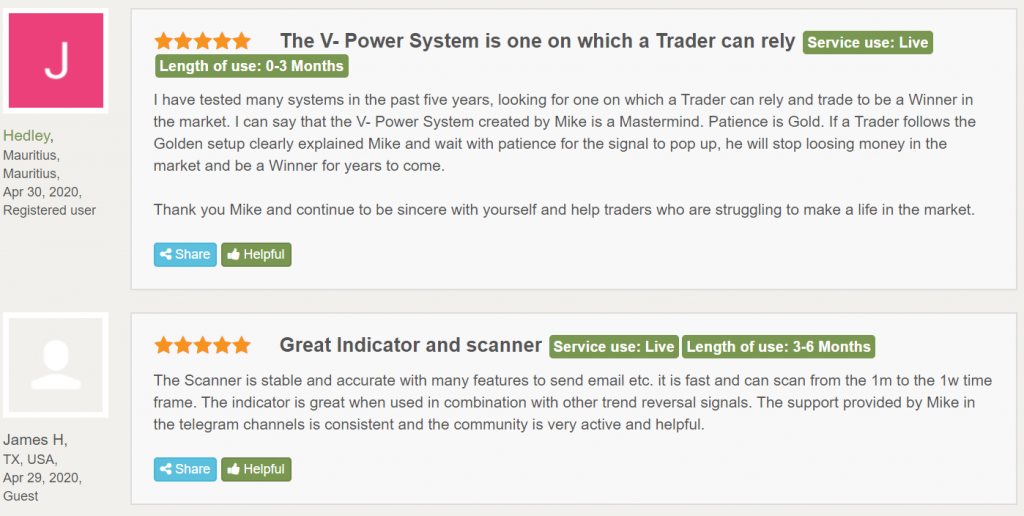 There are many positive comments.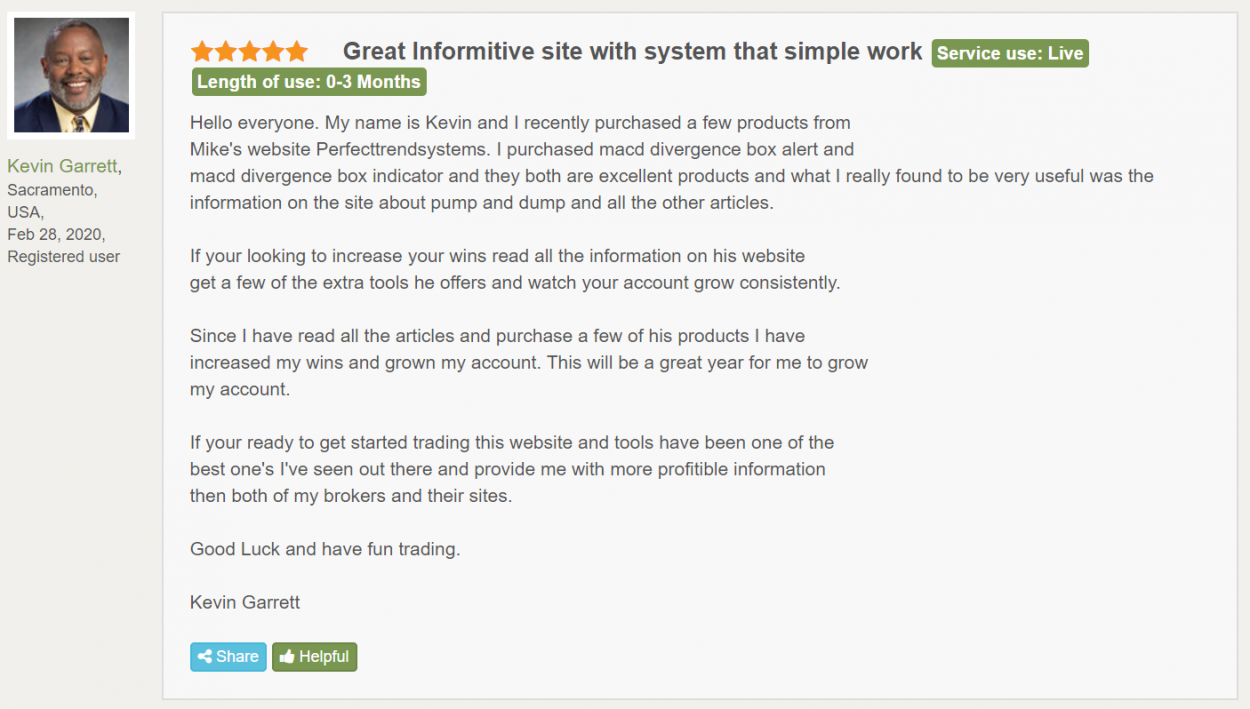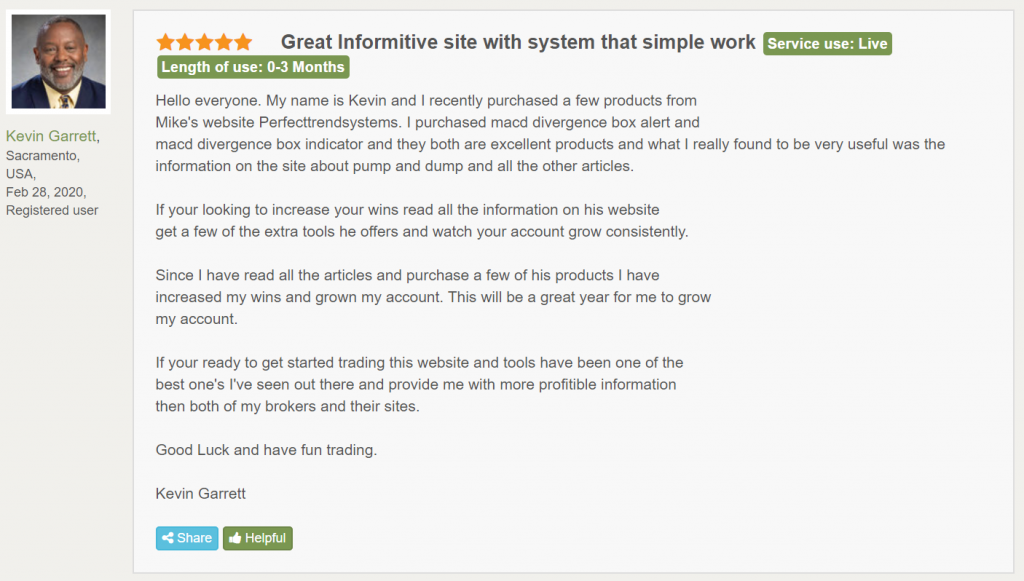 There's a personal comment.
Pricing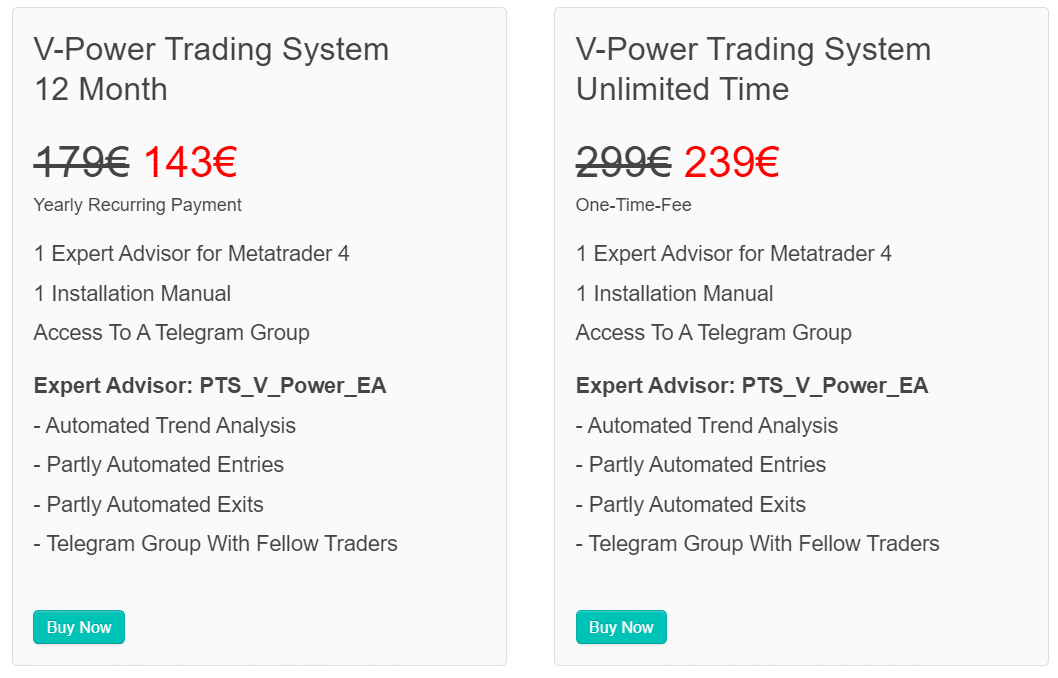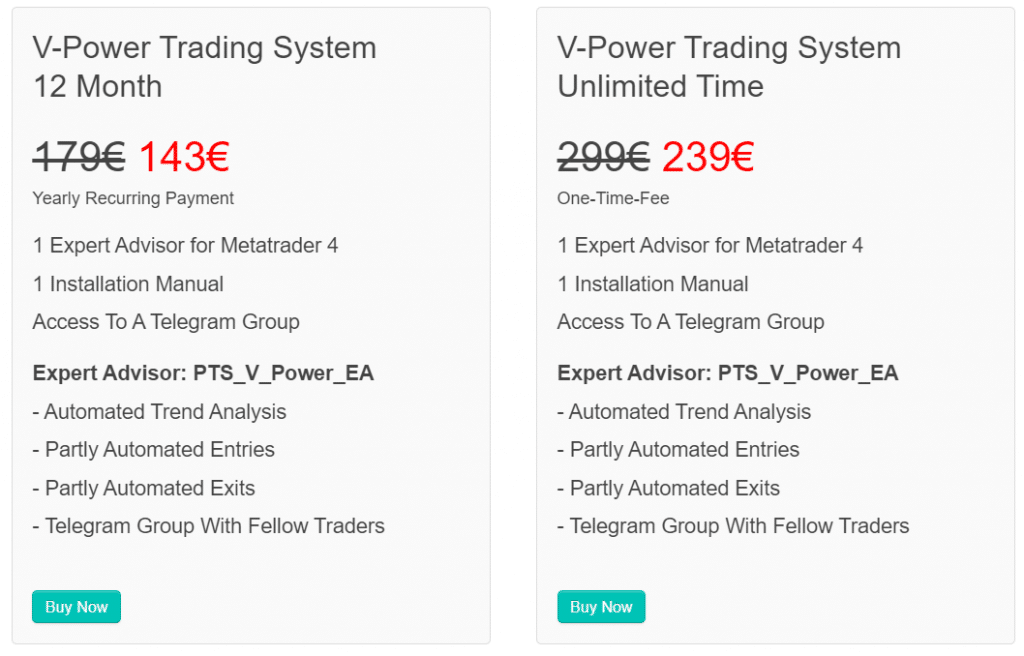 There are two packages. The first one costs 145 EUR annually. We'll receive one EA, manual, access to a group in Telegram. For 240 EUR we'll get unlimited access.
Edge Zone EA has got a simpler system behind so it costs just 29 EUR. All packages have got 7-day money-back guarantee.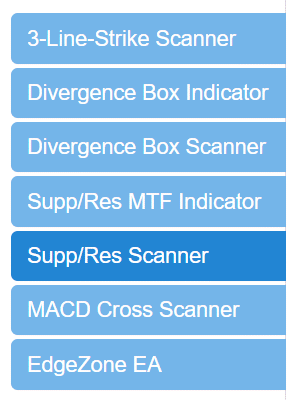 There are also offers of Indicators and Scanners.
Summing up
Pros
Well-explained strategies.
Several products like EA, Indicators, Strategies are introduced
Outstanding trading results.
Insane profit-factor.
Every symbol was profitable.
Endless positive feedback on Forex Peace Army
Cheap pricing
The 7-day money-back guarantee.
Cons
The real account has been stopped in January 2020
Perfect Trend System provides many products that, for sure, are able to make as richer. The introduced results are incredible. It was extremely rare to see no one symbols ends with loss during a year. It's wow! 10+ profit factor is the second wow we've seen. It showed to us the trader has got a deep understanding of what the markets are up to. There are many Indicators and Strategies that work well. Pricing is very cheap compared to the same offer based on these tradings results. Usually, something like this costs from $2500, not less.