What does Phoenix Trading offer to clients?
We'd like to introduce to you a Phoenix Trading review. The presentation looks simple and cheap. Let's group up the most important intel. "Phoenix Trading uses proprietary software that lets a single trader manage trades on multiple accounts."
Fully-automated trading.
PAM account based on any broker we want.
The minimum deposit is $2000.
No hold periods provided.
No withdrawn delays.
15% of the performance fees from profitable trades.
A $25 subscribing fee will be charged monthly.
3rd-party verified trading results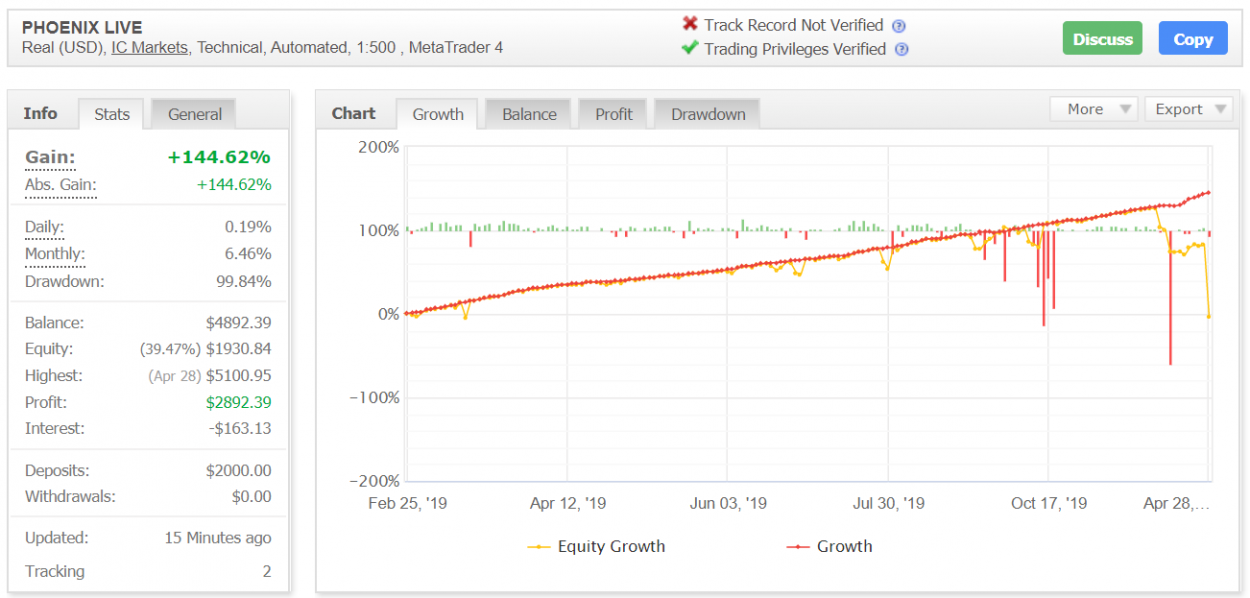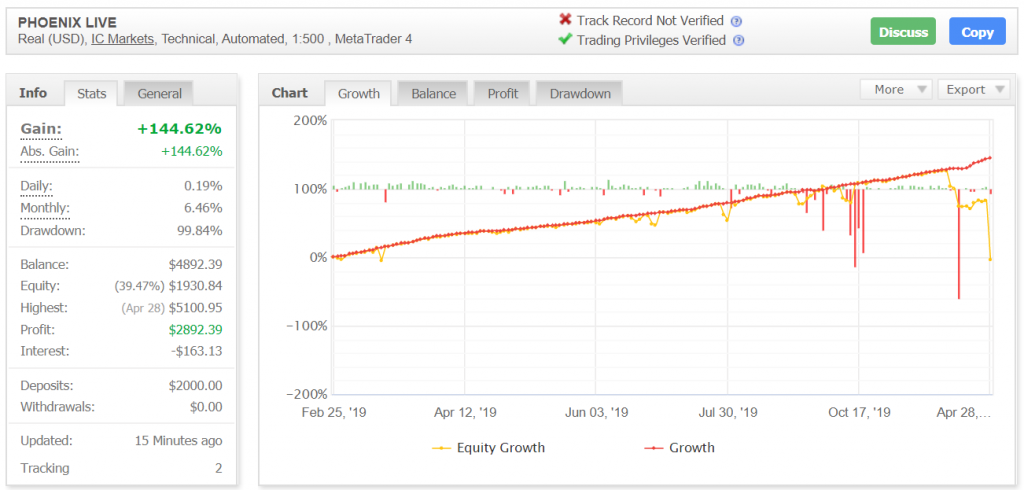 We've got just a single link on the trading results. So, it's a real USD account on IC Markets with 1:500 leverage on the MetaTrader 4 platform. The account has been funded as little as $2000. The monthly gain was 6.46%. The max drawdown was 99.84%. That's insane. During over a year the robot provided +144.62% of the account gain.


There have been traded 3654 deals with -4145.9 pips. The average win ($4.98) is twice less than the average loss (-$10.20). The average win-rate was 71-73%. The average trade length was 11 hours. The profit factor was 1.28.

EA worked with two symbols: EUR/USD and GBP/USD.


Most of the trades were opened during the European trading session.


Phoenix Trading Robot runs with extremely high risks.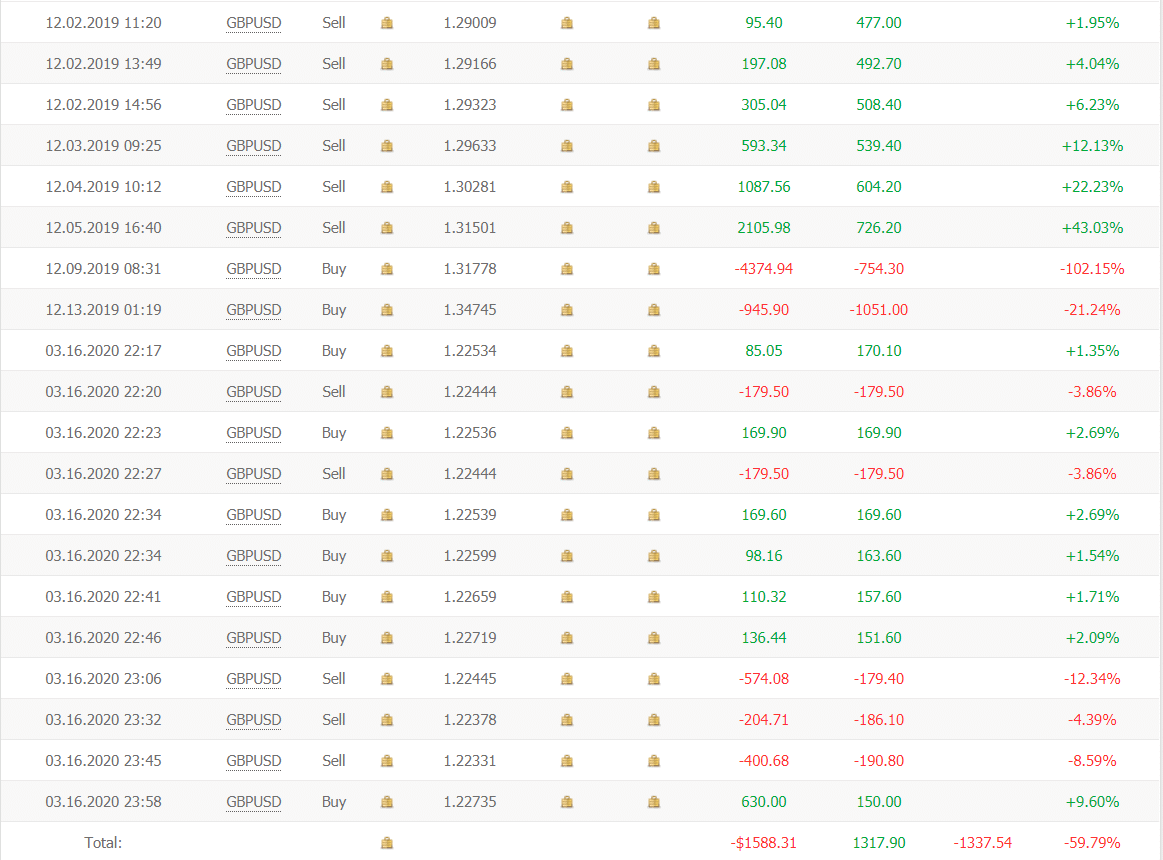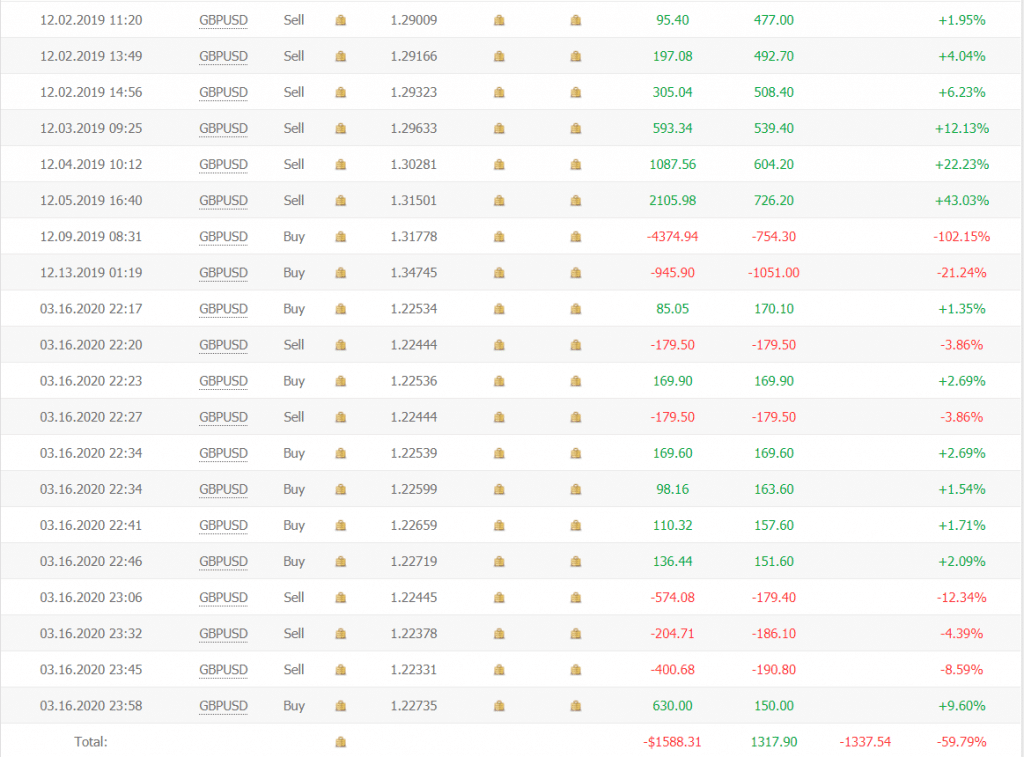 There are a lot of open trades that provided the account almost -60% of the loss.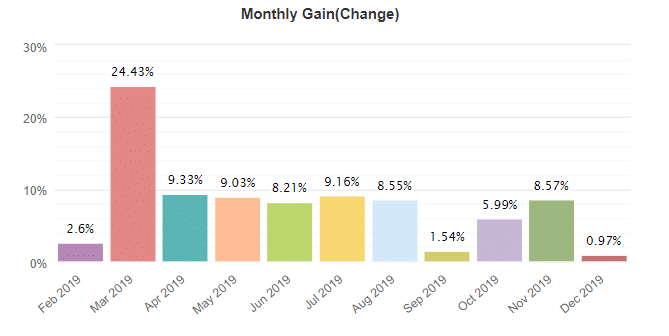 It traded well in 2019, but in 2020 not.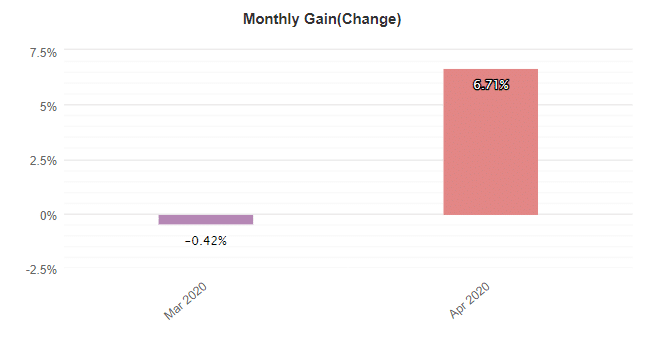 As you can see, there were just several months traded.
Phoenix Trading is a scam
Pros
Real account trading results
Little performance fee
Cons
No strategy and system explanations provided
No backtests provided
Little deposit as for a PAMM company
Weak trading results
Insane max drawdown
Extremely high risks trading
Little months traded in 2020
It's a garbage PAMM service provider. We've seen no big account balance, save trading, low maximum drawdown, frequency trading, numbers of symbols to work with, etc. Also, we know nothing about a strategy the robot runs. There are no backtests. We've googled for people's feedback and found no mentions across the web. So, bringing them $2000+ to trade will be a huge mistake, because at the account there are many open trades that if they're closed immediately halved the account.