Non-fungible tokens have an impact in a variety of sectors. Many experts believe that NFTs will have a significant impact on music, especially when combined with digital art in jpeg or gif formats to produce unique works of art. Music-related NFTs can be displayed differently depending on how they are accessed, thanks to smart NFTs that can support several formats. A PDF document with song lyrics or a statement from a musician, for example, could be included in an audio NFT and displayed when it is accessed in text-based mode.
Would you like to try out trading with an Expert Advisor?
What are music NFTs?
Music NFT is a certificate of ownership for unique musical work that can be sold. The owner has complete control over how the content is used. The word "NFT" refers to any fungible token (meaning several copies exist and are owned by different parties) that is protected on a blockchain and grants the owner exclusive access to music, album art, or movies developed to accompany the music. Composers, musicians, and musical artists are using NFTs to connect and interact with their audiences in novel ways.
Music NFT projects
Kings of Leon
In cooperation with the tech startup Yellowheart, Kings of Leon released their new album as an NFT on March 5, 2021, capitalizing on the digital asset boom. The US rock band released two sorts of NFT: one that was only available for a limited time and served as a deluxe version of the band's new album When You See Yourself; and the other, of which only six were sold at auction, serves as a lifelong ticket to the band's shows.
The former token was sold for $50 (£35.70), and it included a digital download of the music, a vinyl, and other digital items. The latter was auctioned for somewhat more, but only six were sold; a total of 18 were minted, which the band will be able to sell off later.
Lostboy NFT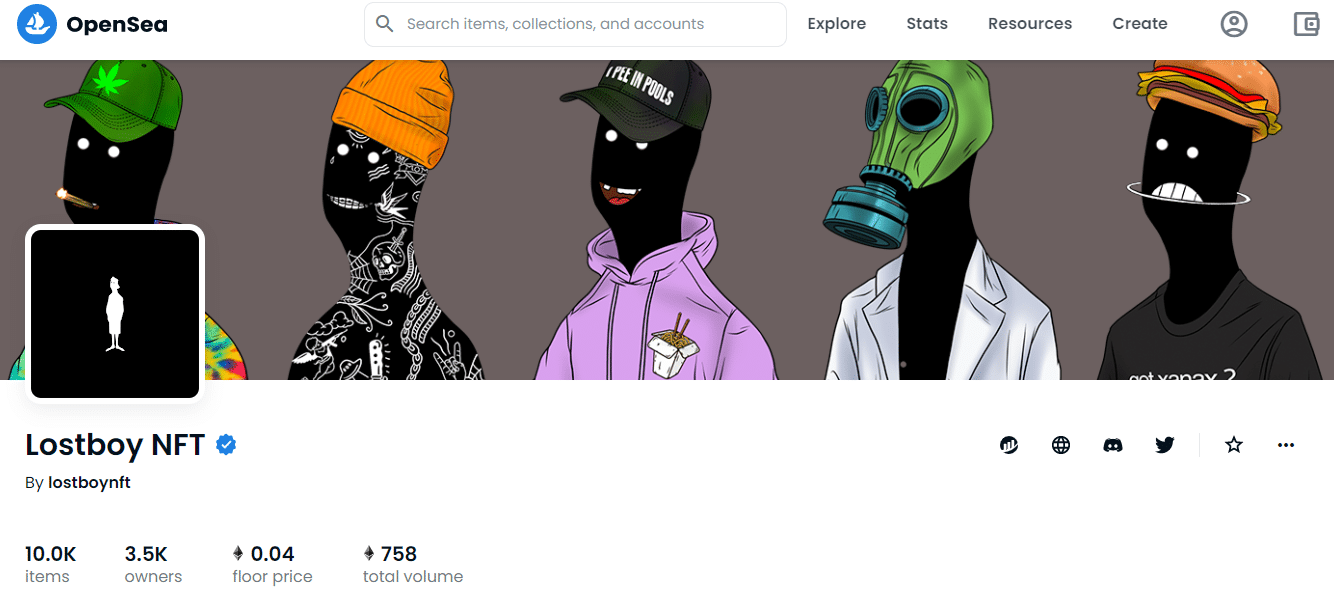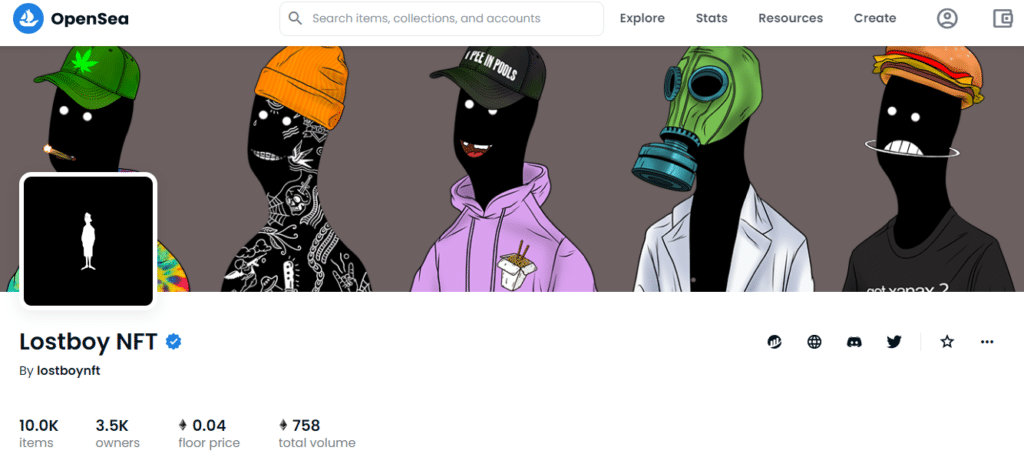 Lostboy is a collection of 10,000 randomly generated NFTs that are stored on IPFS and live on the Ethereum blockchain as ERC-721 tokens. Each lostboy has a unique combination of over 3 million, making them each unique. Each lostboy will come with an original LOSTBOY song, making the experience even more unique. It has a minting price of 0.05 ETH.
Its goal is to build a community of people who have picked themselves back up more times than they can remember and come out stronger each time. The Lostboys have become a symbol of strength for many people. A symbol that all lostboys speak the same language – they're survivors, dreamers, and even when it feels like they're fighting alone. Its purpose is to create an echo chamber that works as a virtual safe space – a judgment-free zone where a diverse group of individuals can listen to each other's problems and offer assistance and comfort.
Grimes


Grimes is a multi-hyphenate artist who is known for both her music and visual language. Grimes is the most recent artist to cash in on the NFT gold rush, with his digital artworks fetching around $6 million at auction.
On February 28th, a set of ten works — some unique, some with thousands of copies — were up for sale on Nifty Gateway. The most popular item was "Death of the Old," a one-of-a-kind video with flying cherubs, a crucifix, a sword, and brilliant light set to an original Grimes song. The successful bidder paid approximately $389,000 for it.
WarNymph is portrayed in her earliest graphic form in this first limited edition NFT release, and she will continue to evolve as part of a larger, Oth3rkin universe. A percentage of the proceeds from the WarNymph NFT sales will be donated to Carbon 180; an NGO dedicated to reducing carbon emissions. The donations may be meant to address one of the major problems that NFTs share with other blockchain technologies — they're hugely inefficient in their electricity use.
Trey Songz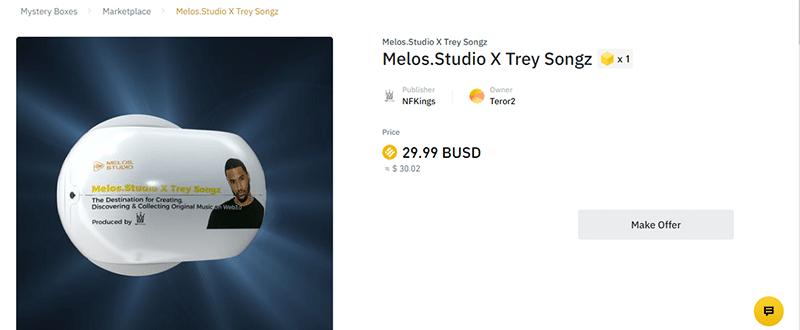 Trey Songz is an A-List R&B singer, songwriter, record producer, and actor from the United States. In partnership with Melos Studio, he released a one-of-a-kind music NFT mystery box on the Binance Smart Chain. Melos Studio is a creative music pioneer that uses proof of creation to create a new music creation ecosystem that redefines the interactions between artists, fans, and collaborators.
This collection features exclusive music tracks composed by Trey Songz, along with additional rewards. This mystery box was released in multiple stages based on the rarity of the rewards on offer. For example, among the prizes are the opportunity to collaborate on music with Trey Songz, a one-on-one video session, up to $100,000 in cash, and an autographed portrait NFT.
3LAU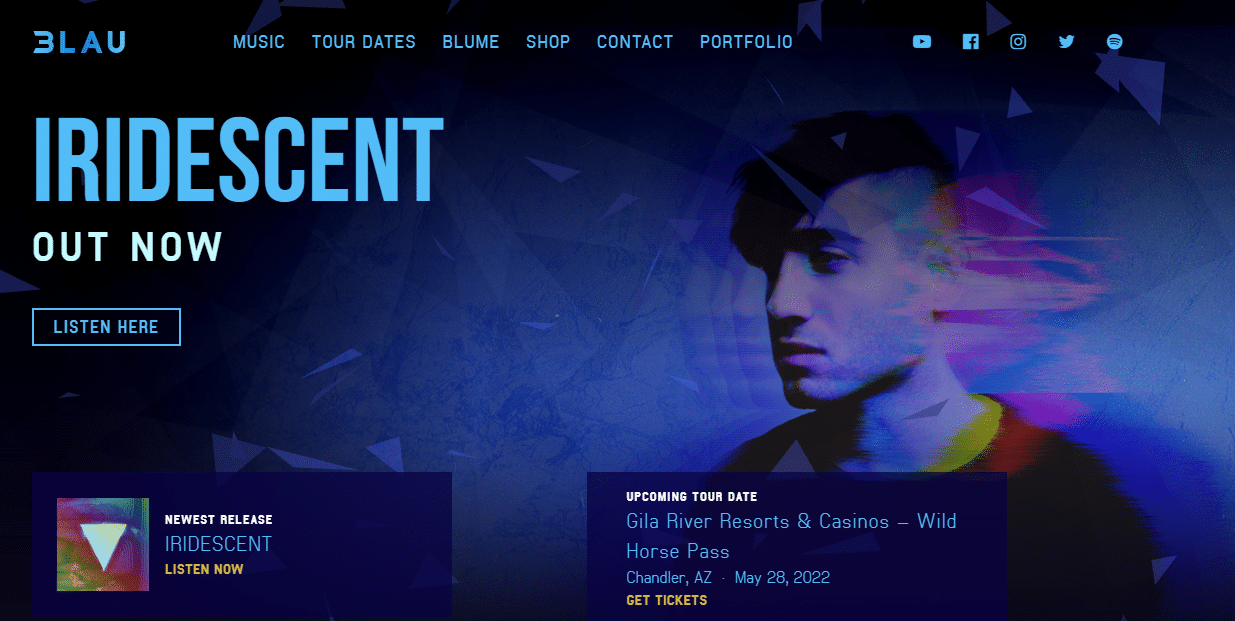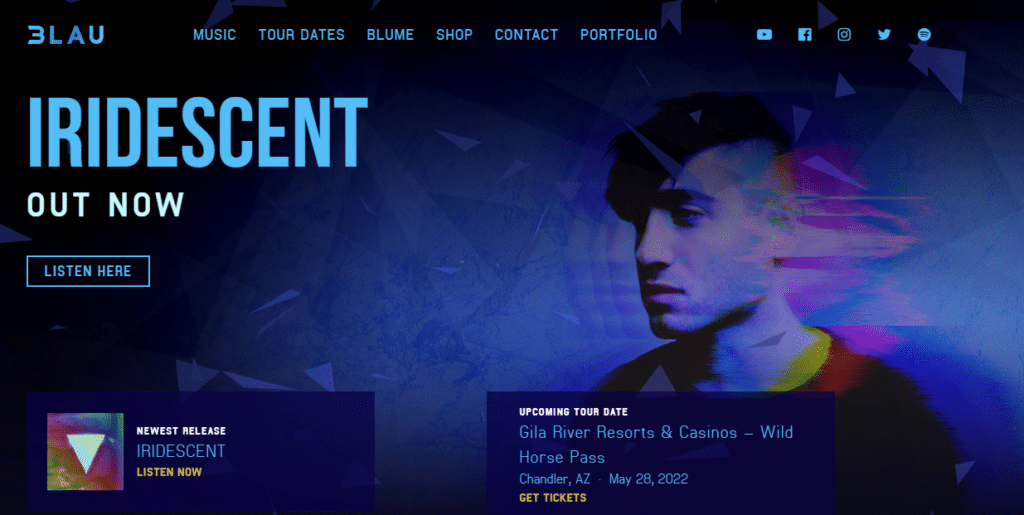 Justin David Blau, also known as 3LAU, was the first musician to release a blockchain-based album. He is a Grammy Award-winning artist and producer who is most recognized for his chart-topping tunes and distinct DJ technique. The album, titled Ultraviolet, was released in early 2021 and featured only 22 NFT-connected vinyl discs. At the time of its launch, it raised $11.7 million in less than 24 hours, momentarily holding the record for the most expensive single non-fungible token ever sold.
Because of the album's scarcity and appeal, this music NFT is expected to increase in value in the secondary market. If you want to add 3LAU's albums to your collection, you can also invest in other NFTs developed by him.
Summary
Musicians have not been fairly compensated for their work for decades. According to Fortune, the typical total revenue split is 50/50, with the entertainer receiving 50% of the revenue and the remainder going to agents, lawyers, and distributors. NFTs have the potential to ensure that musicians are compensated appropriately for their efforts. NFTs are the way to go if you're a music collector, investor, or speculator looking to invest in music. We've compiled a list of the top 5 music NFTs.
Would you like to try out trading with an Expert Advisor?