FXLeaders is a company that has a mediocre reputation among the Forex community with a horrible rate on Trustpilot.
Would you like to try out trading with an Expert Advisor?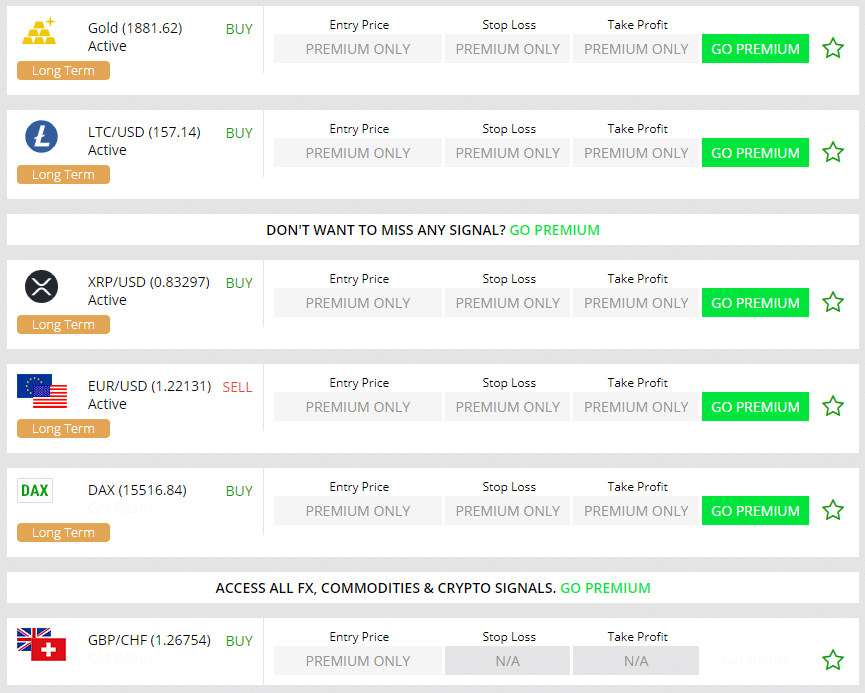 There's a list of signals that are opened, and we have to get a premium subscription to see them. They still provide litecoin signals having horrible trading results in the past.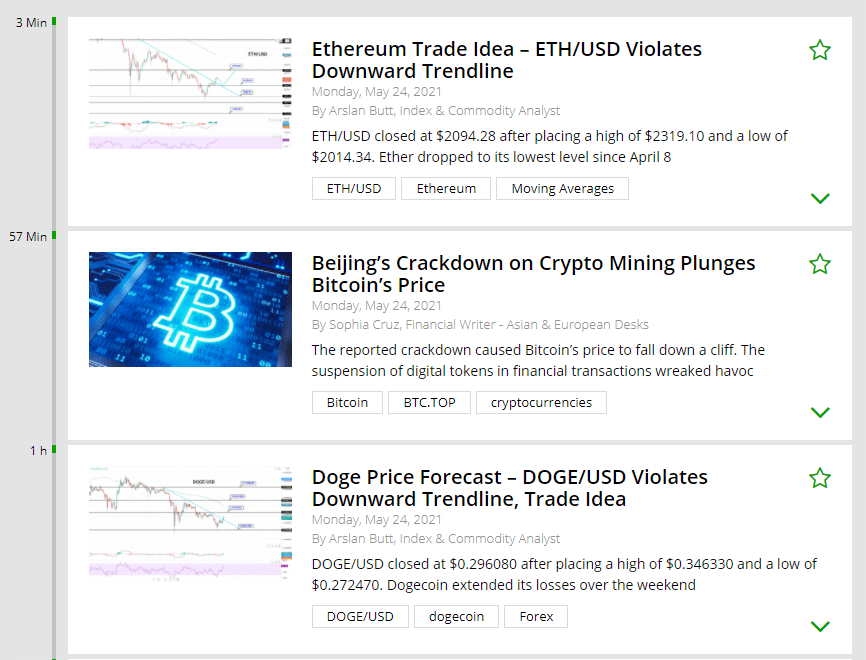 There's a news feed and some trading ideas published. We can follow them for free.
Features
The provided signals have some features in common:
Real traders generate these signals for us.
The developers provide extended explanations to which we have nothing to add: "technical indicators which are followed very closely by our experts alongside with a fundamental analysis of the market and trend. 'Support and Resistance Levels', 'Fibonacci Levels', 'Bollinger Bands', 'Breakouts', 'Moving Averages', 'Oscillators' (trend determiners), and 'Stochastic Lines' (overbought/oversold indicators) are the technical indicators."
The vendor mentioned that access can be obtained for free.
The developers suggest we register a demo account to try them out before going live.
The signals can be delivered via the site, email, or phone.
We have to execute them quickly after receiving them.
The signals are generated for GBP/USD, USD/CHF, USD/JPY, and EUR/USD, but we see other symbols are presented as well.
The signals can be copy traded.
They have the same format: symbol, current status, its activity, direction, Entry Price, Stop Loss, Take Profit.
We can close trades manually if we don't want to wait when it reaches SL and TP levels.
The signals have technical or fundamental analysis.
The swing trading signals are available for premium users only.
The common goal for them is 80-250 pips.
The swing signals generate more risk because they are executed on higher time frames and require much more margin to be supported.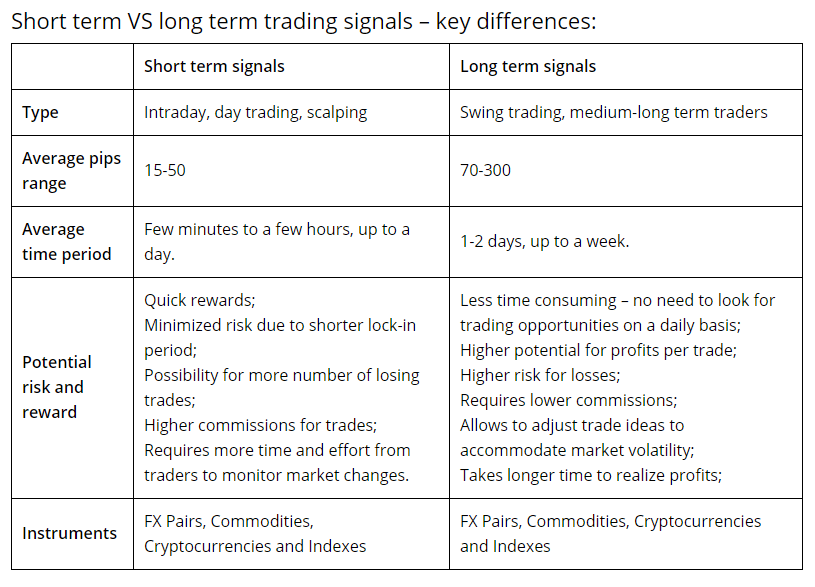 We could note a sheet with explanations of differences between Short and Long term signals.
How to start trading with FXLeaders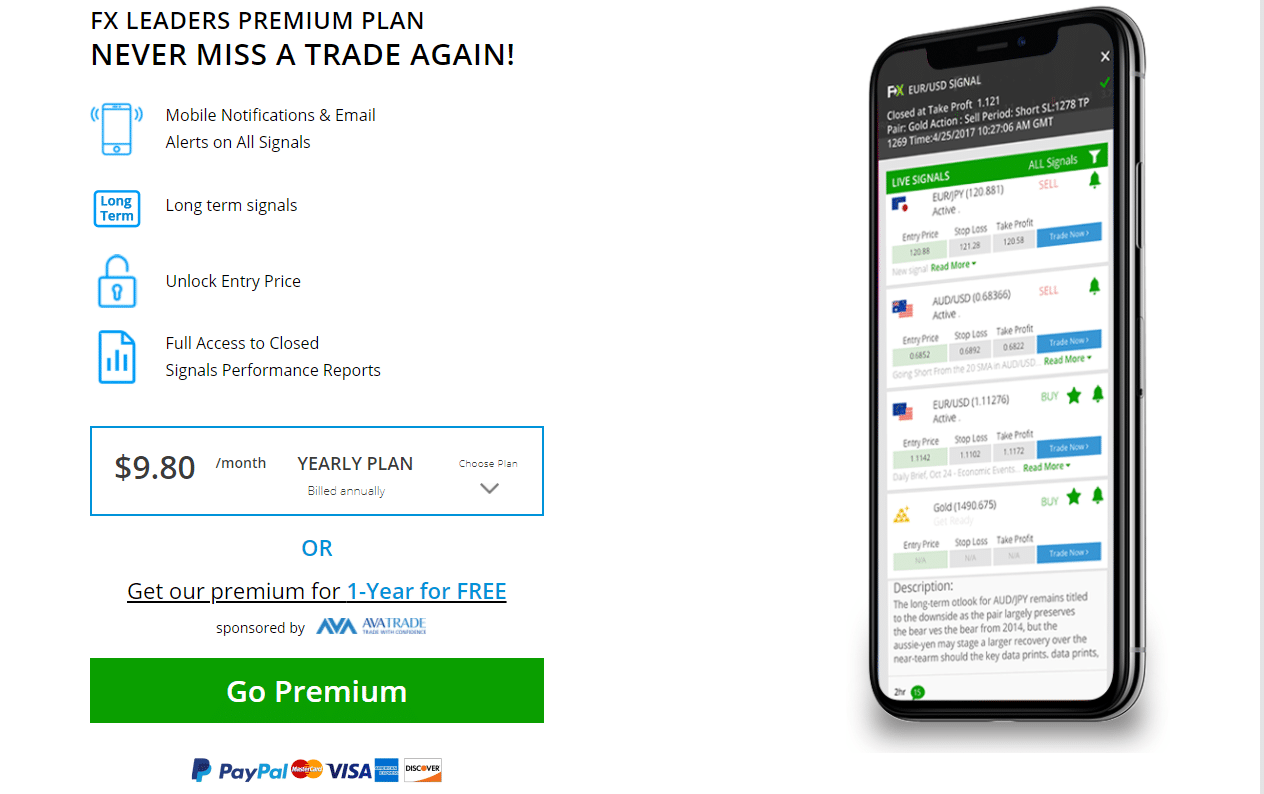 The signals are available for $9.80 monthly, but we have to pay annually. Paying for them, we have notifications, entry prices revealed, access to signals reports.


The "free annual subscription" requires us to register on AvaTrade and deposit the account at $250. We have to send an email to get approval. That's it.
Backtests
There are no backtest reports provided. So, the strategies weren't tested on the past rock data before release. Following them can be a dangerous idea.
Unverified Trading Results of FXLeaders
Instead of real trading results from the myfxbook or fxblue where we could note details, we see sheets that have unproven numbers that can be changed because there's no real and verified data behind. We don't like it when the signal owner tries to entertain us in this way.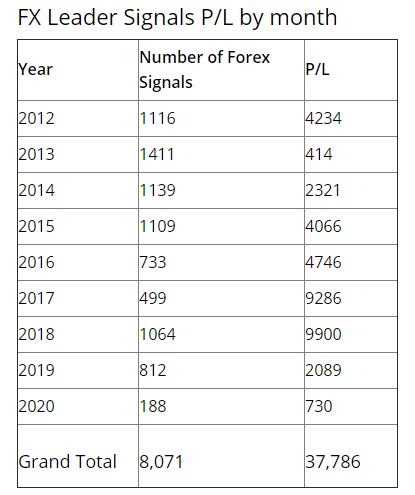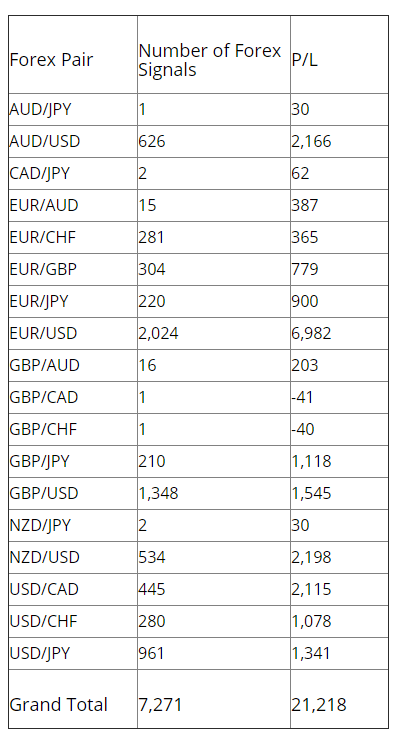 We have no idea why they published a mention that there was a single GBPCHF signal with loss? The developers don't focus on several pairs.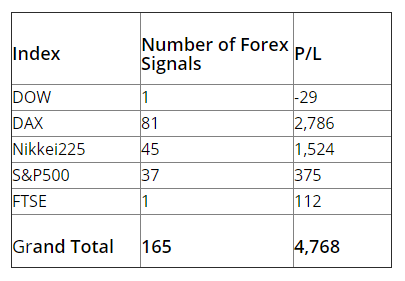 The same, we can see with indexes.


Losses on Litecoin are horrible for just four deals traded.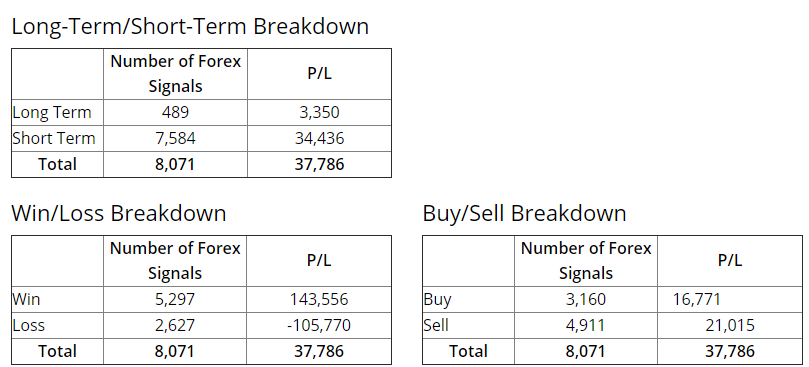 The rest of the data is useless as the previous one. If they increased profits ten times, there would change nothing – we don't trust self-made sheets.
People feedback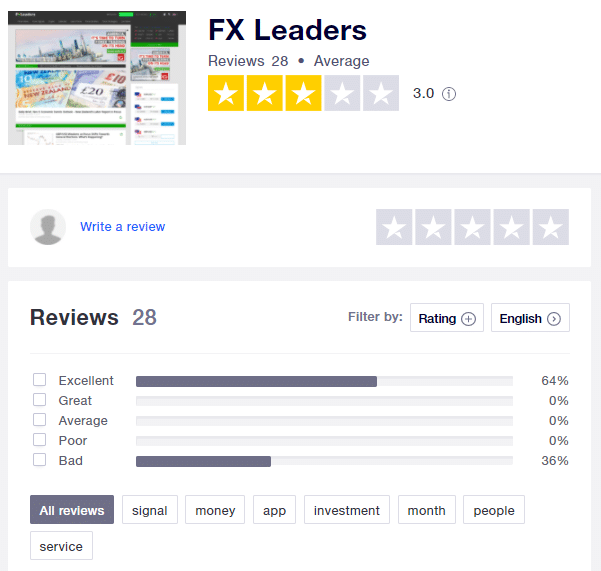 FXLeaders has a page on Trustpilot with a 3.0 rating based on 28 reviews, where 36% of them were one-starred.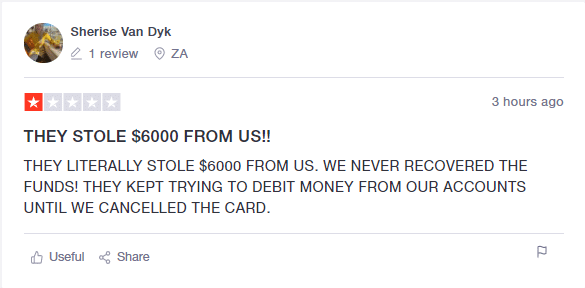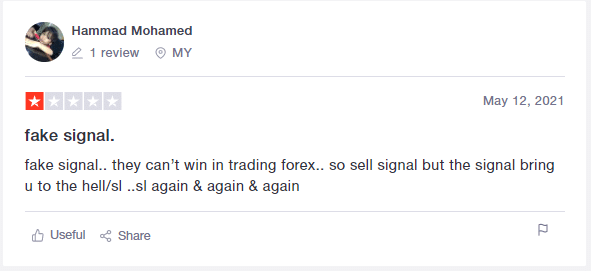 The comments are horrible.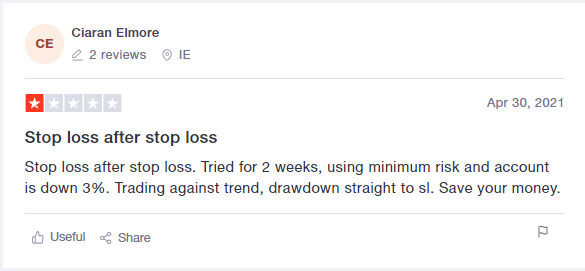 It's hard to be profitable if the system trades against a trend.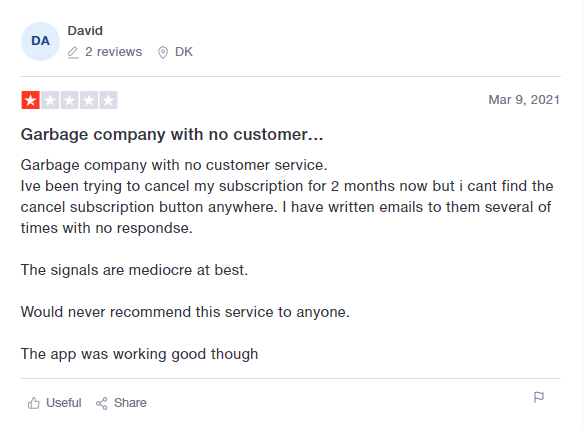 The line of problems may never end.
Is FXLeaders a viable option?
Advantages
The devs provide few signals
The developers revealed a list of strategies
Disadvantages
No team revealed
No money management and risk advice provided
No backtest reports provided
Trading results are just random unproven numbers
The developers don't trade their signals
The endless wall of negative testimonials
Review Summary
FXLeaders provides a signal service for everyone. The site doesn't look welcome. There's no free signals provided. We can see some signals that are on the market. Free signals aren't free because we have to register an account on a trader and deposit it. The people's testimonials revealed many problems with the service, from low accuracy to problems with unsubscribing.
Would you like to try out trading with an Expert Advisor?