How good FX Ekspert EU Scalper Robot is?
As soon as we reach the presentation, we see the offer to get a robot to test on the demo account without paying money. We like it. Well-suggested.
Our presentation will be about an FX Ekspert Scalper robot.
It's everything we know about the robot. So, it's a fully-automated trading solution, with 10+ years of backtesting strategy (on scalper?), trading during risky months (maybe hours?). EA works well with at least 1:500 leverage. VPS is must to be profitable.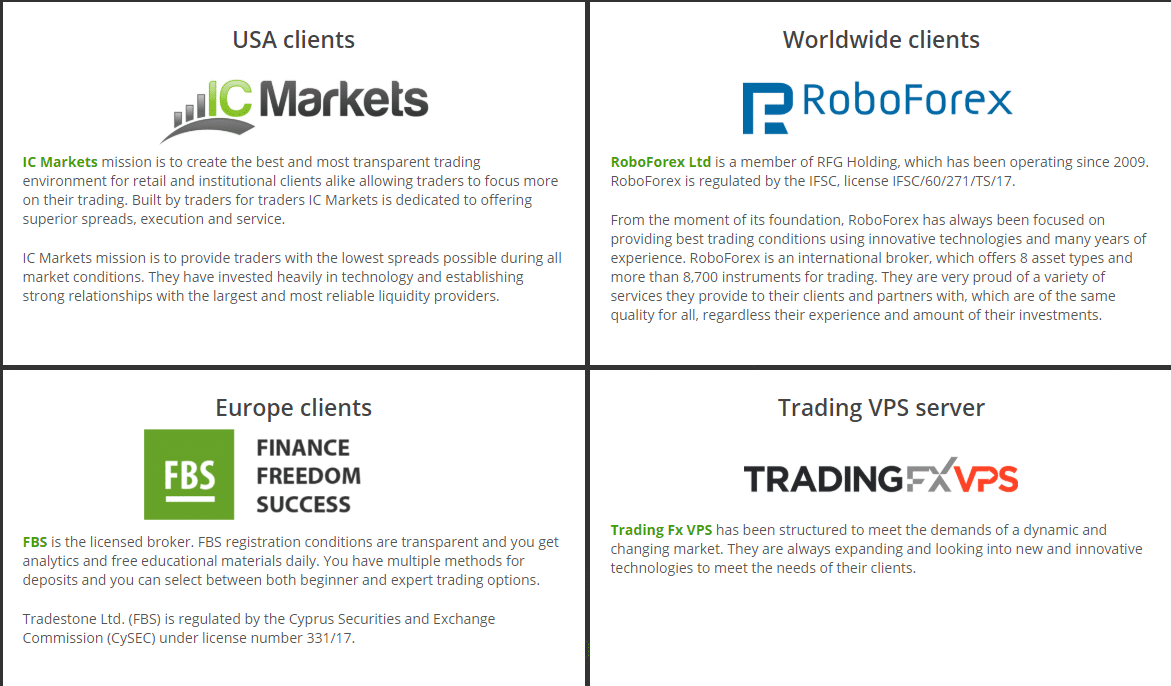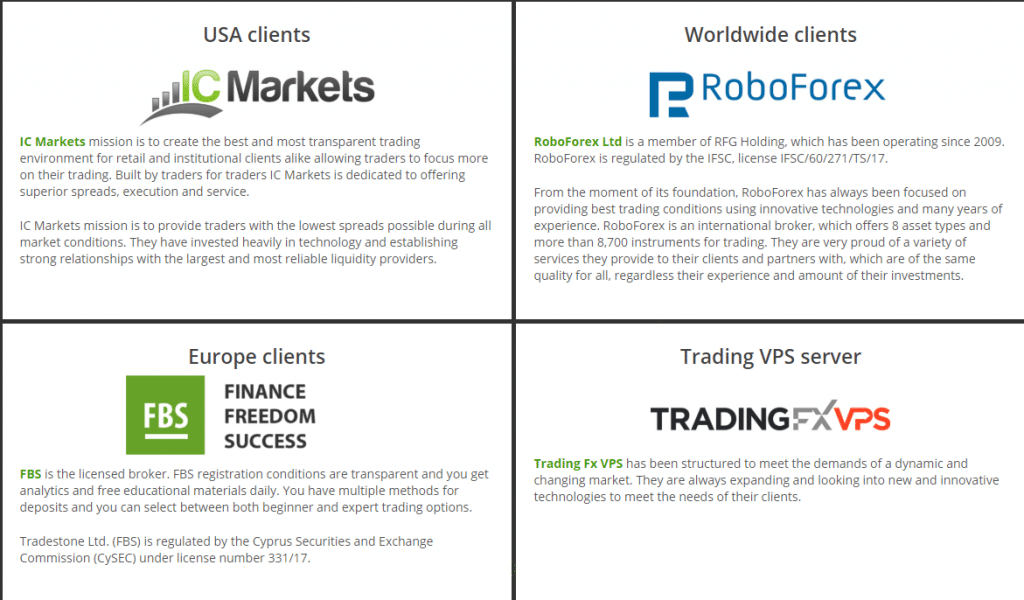 They're offered to us some brokers. IC Markets is a good one, I trade throw it too
Backtesting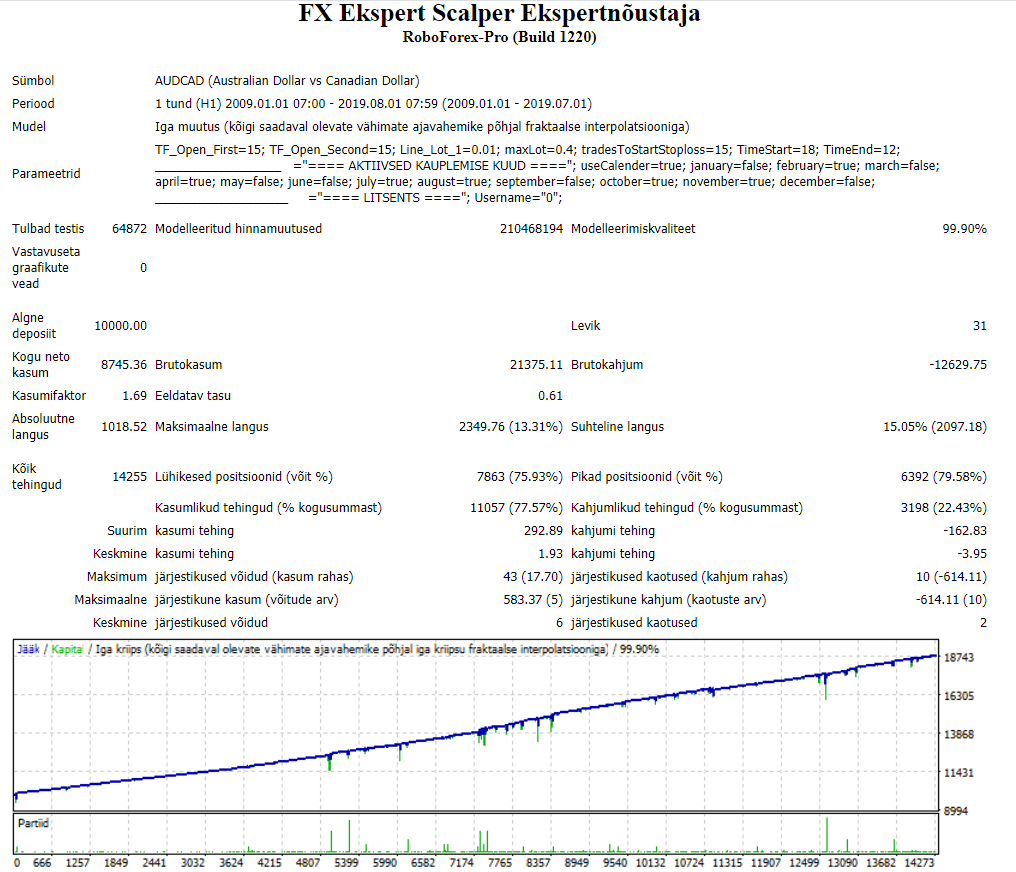 We've got not English AUD/CAD backtest on the H1 timeframe. The modeling quality was 99.9%. The initial deposit was $10000. The profit amounted to $8745. The profit factor was 1.69. The max drawdown was 13.31%. The win-rate was between 77% and 79%.
Trading results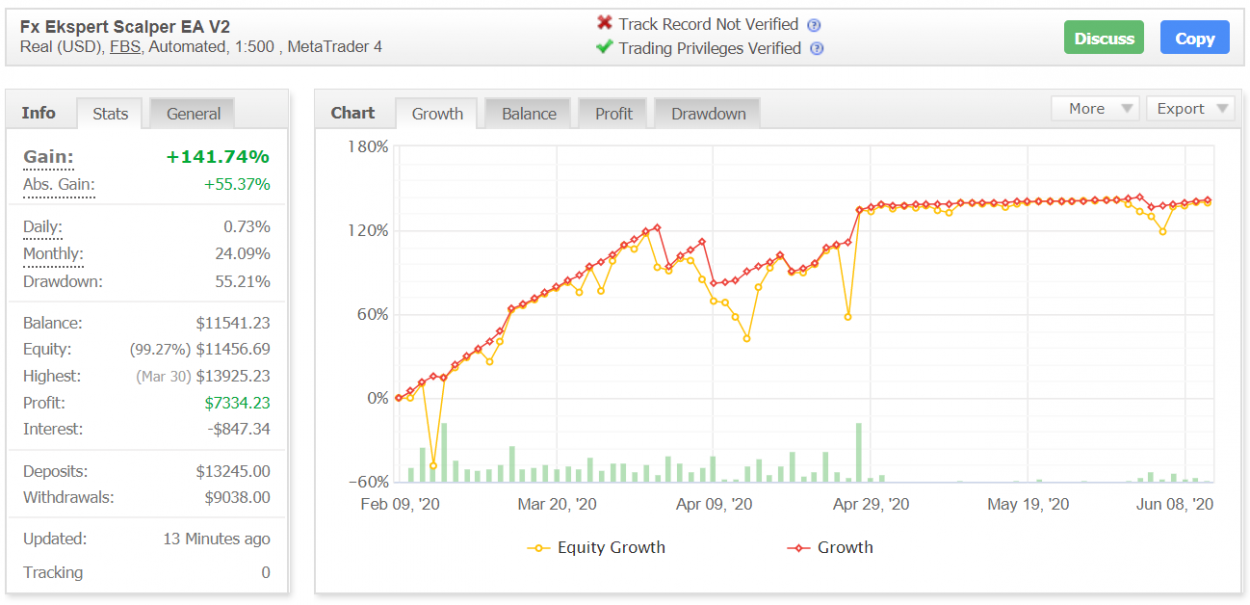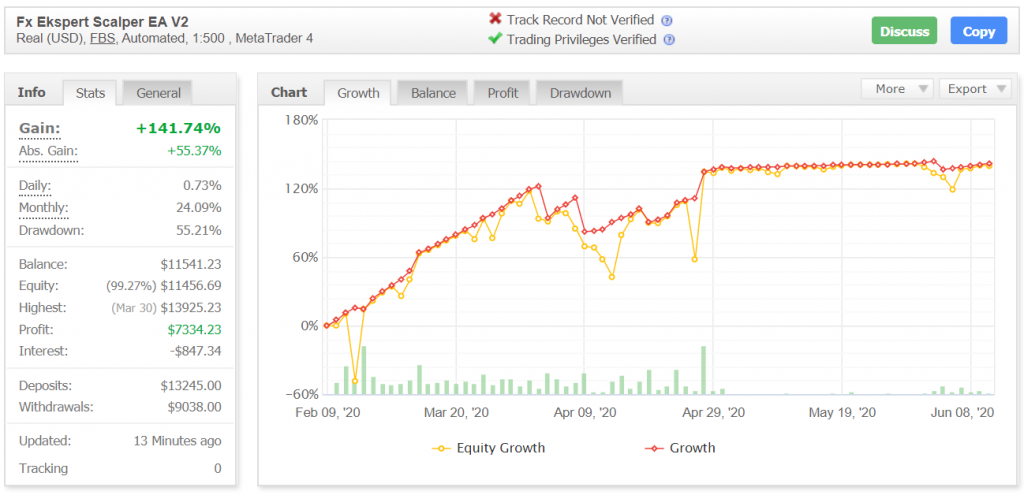 We have a real USD account on FBS with 1:500 leverage, on the MetaTrader 4 platform. The monthly gain is extremely high and equaled 24%. The max drawdown was 55%. The account has been funded at $13245 and withdrawn at $9038. The total gain was +141.74% for the period since February 2020.


The EA traded 7359 trades with -12484 pips. The average win ($5.75) is twice less than the average loss (-$9.61). The average win-rate is vary depending on longs (72%) or shorts (66%). The profit factor is 1.34. The average trade length is 5 hours.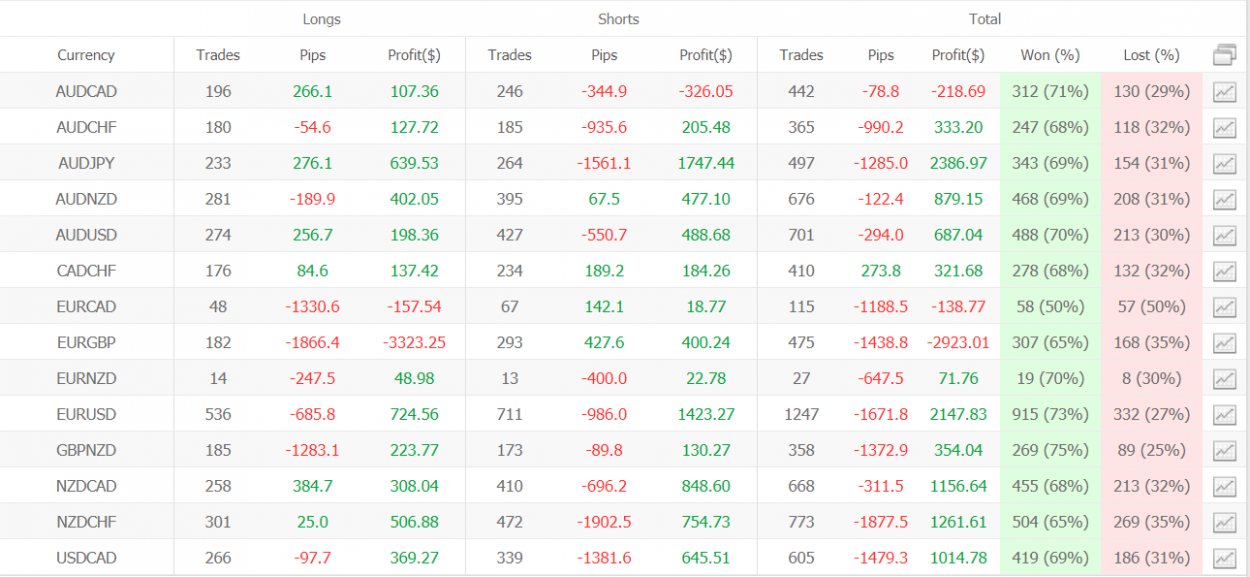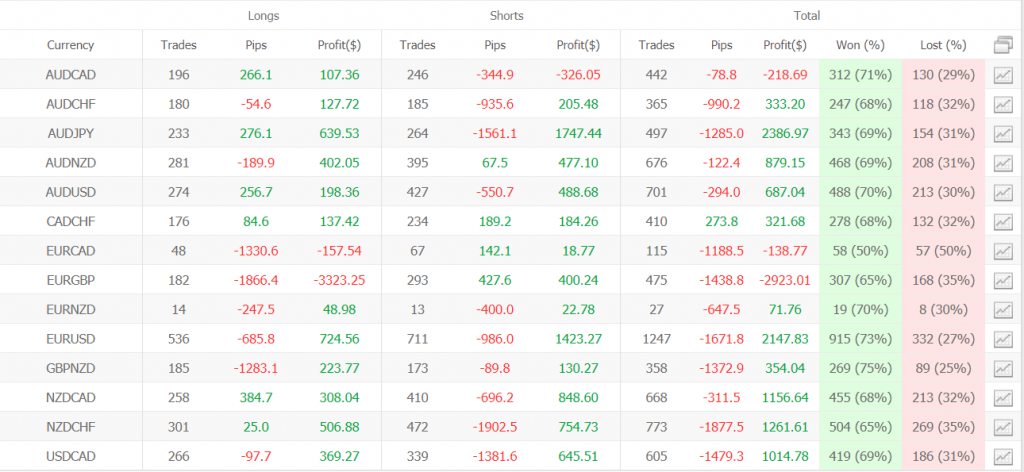 It trades vary depending on the symbol. The worst one was EUR/GBP that has brought the -$2923 loss.

It scalps all day every day.


As usual, the scalpers' accounts run with high risks.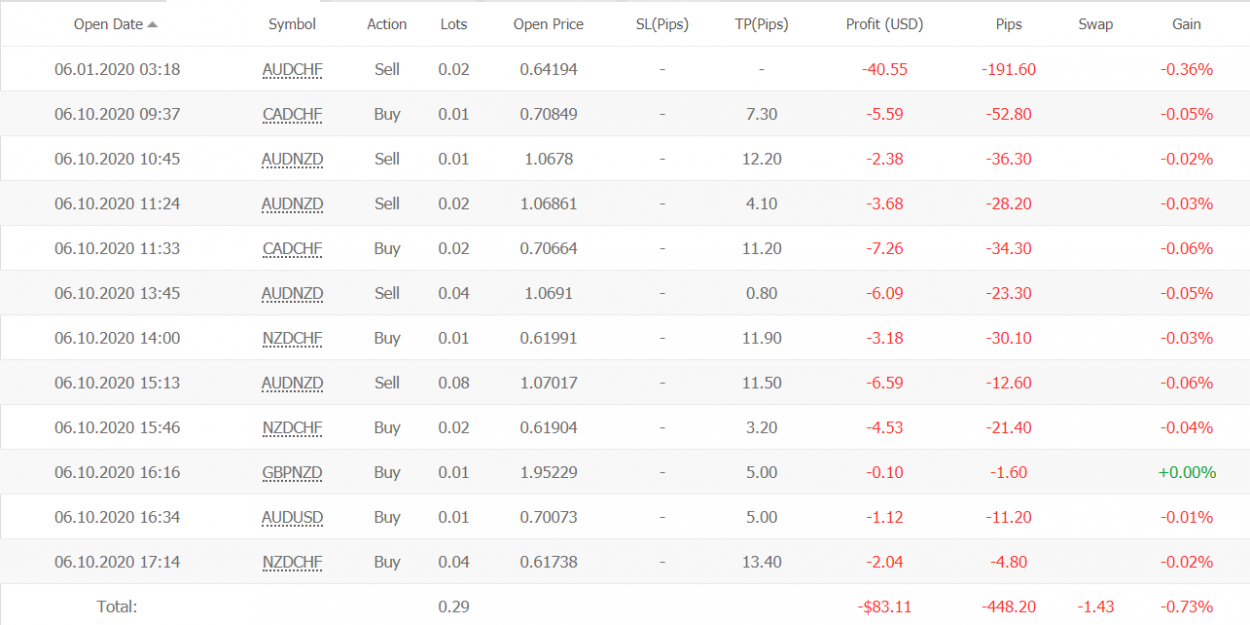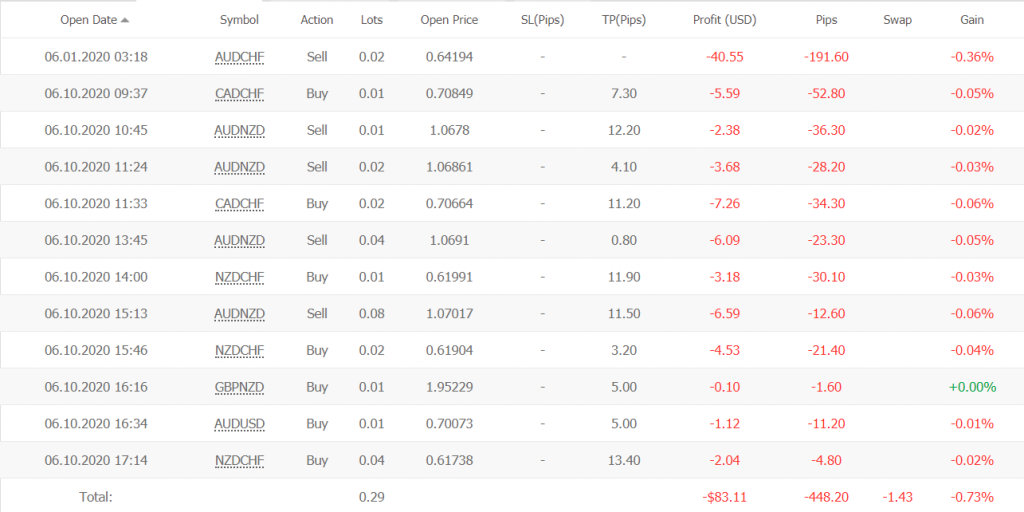 The account has got a high level of transparency, so, we can see opening trades.

As well as, open orders.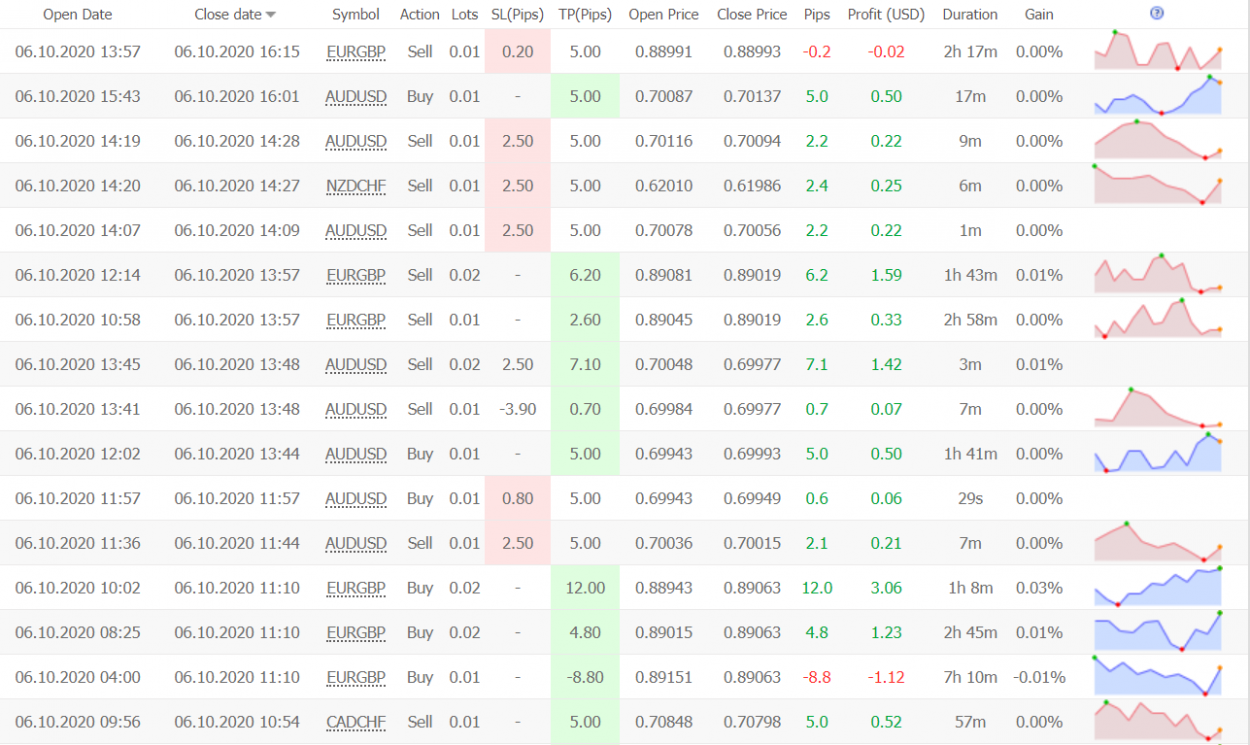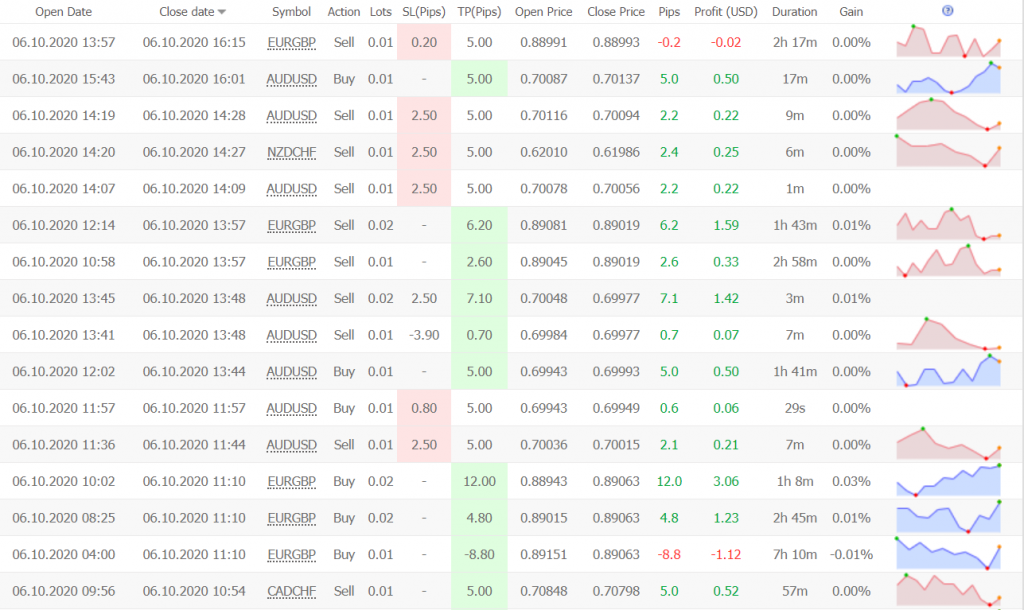 Everything looks safe and sound. If it were an account of mine I'd increase lot size to at least 0.05.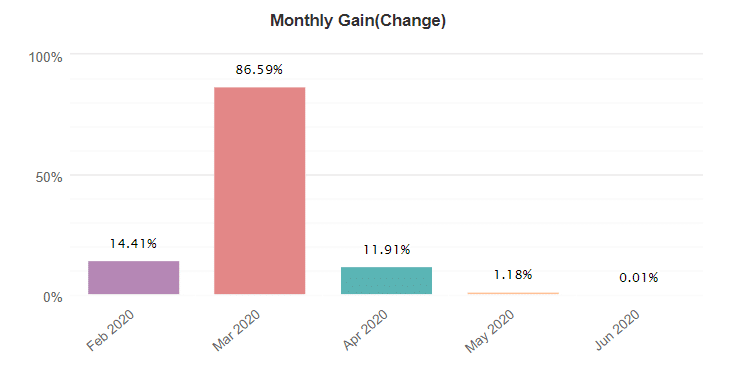 As we can see, there was a period of trading with the insane risks in order to get that big monthly gain.
Pricing

EA costs big money. 1-year License costs 600 EUR. The lifetime one costs 1200 EUR. We aren't offered by a money-back guarantee.

Summing up
Pros
Settings well-explained
Backtest provided
Good trading results
Wise SL/TP levels placement
Good brokers suggested working with
Free trial
Cons
Big drawdowns
EUR/GBP results are horrible
Medium risks trading
High price
No refund policy
Nothing told about updates and support
No people feedback provided

It's a common scalper with solid trading results for several months. The devs suggested to us to free trial on the demo account, but without VPS and real account, it'll be hard to tell how good the robot is. It's a huge minus that the devs don't provide any kind of refund policy, so, the price is extremely high. Buying this EA should be a well-thought decision. So, hurry not.

Would you like to try out trading with an Expert Advisor?
Learn more about the best forex robots.