Hi, community. We've got Grid Hero on the plate.
The robot has been introduced by a dev (Chock Hwee Ng from Singapore) to the audience on the MQL5 forum.
List of pros looks like this:
Revolutionary Grid algorithm (P.A.M.A.)
in synergy with Price Action trading
Artificial Instinct Self-Adaptive Processing Unit (with no explanations)
Grid Hero was strictly developed, tested and optimized using the "Reversed Sampling" development methodology based on the "In-Sample" phase (2012 to 2017) and the "Out-Of-Sample" phase (2004 to 2011).
13 years of backtesting
EA has passed the Monte Carlo Robustness Test with 2000 simulation runs on trade randomization, as well as the simulated Delayed Slippage Test
The list of features:
PIPS AVERAGING MATHEMATICAL ALGORITHM (P.A.M.A.)
Fast-In-Fast-Out scalping technique
Trend Detection over multiple time frames
Time, Volatility, and Spread filters
Price Action Troopers Modules
Artificial Instinct Self-Adaptive Processing Unit
News Filter with News Display Panel
Recommended settings list:
Default EA settings
EUR/USD currency pair
H1 time frame
ECN brokers, low spread/commission, 1:400 leverage, non-FIFO or FIFO.
Ranging trading condition
$4000 minimum deposit
After that, we've got a list with settings explanations
Backtesting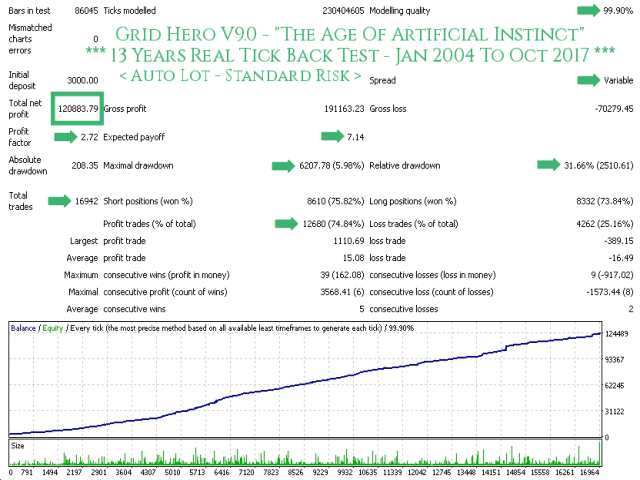 The dev has shared some backtests in a cut version. The EA could manage to grow the account balance from $3000 to $120884. The profit factor was 2.72. The win-rate was 73-75%.
Real account trading results
The dev didn't provide any tp check, but we could find several ones from his customers.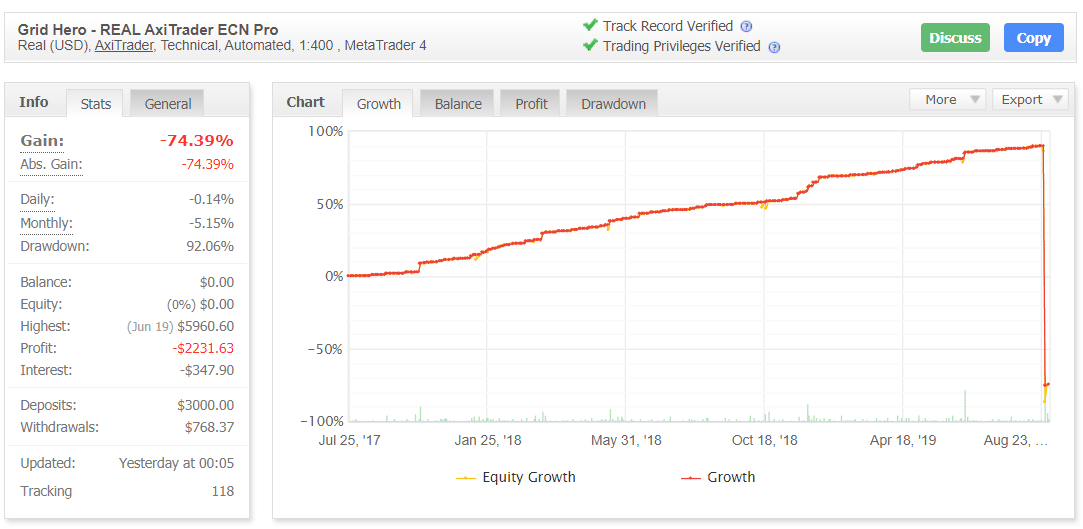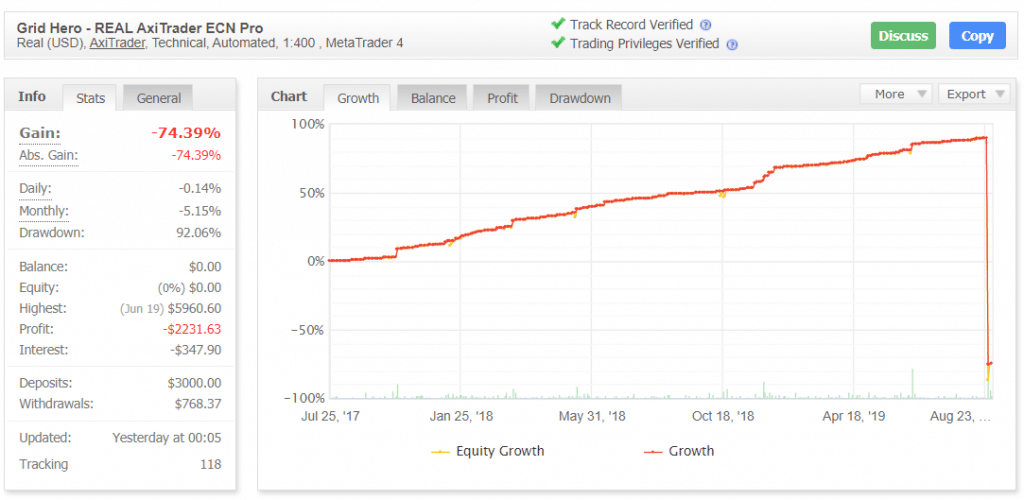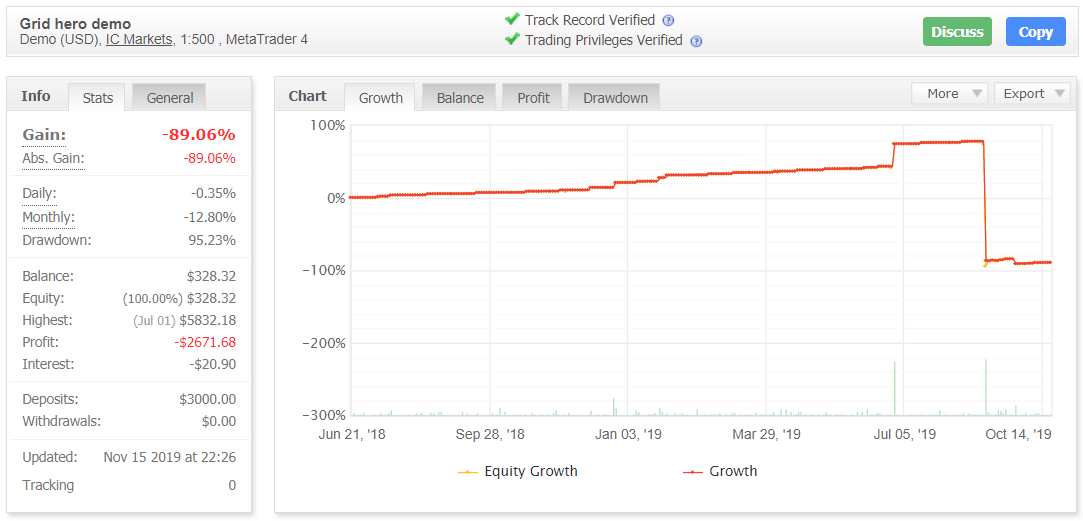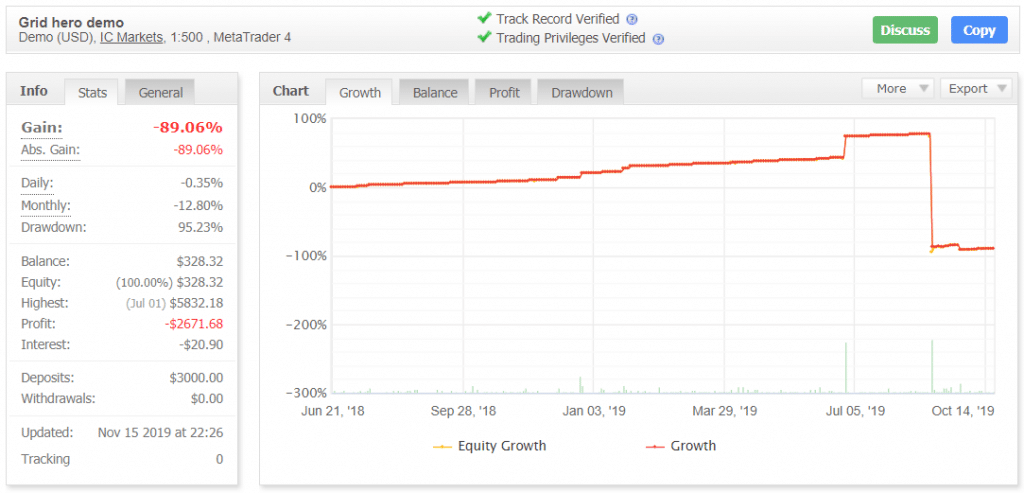 Both of the accounts have gone nuts during September 2019.


For a long period, Grid Hero traded well, it proved by the win-rate/hours chart.
From the demo account's chart, we can see that the robot has been online at least one month more, but couldn't rise account having provided profitable trades.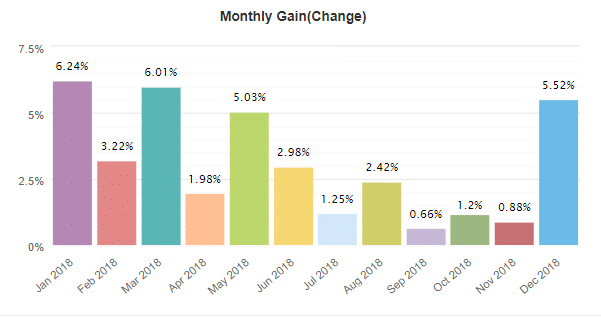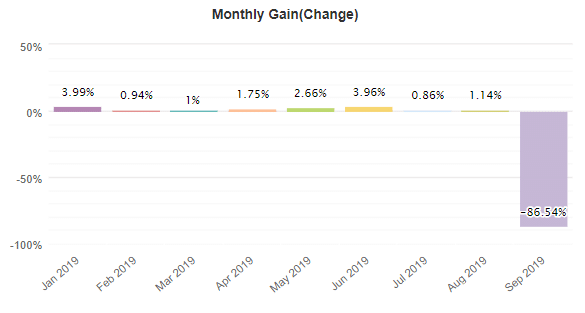 As we can see, the robot hasn't got proper updates to work well during 2019.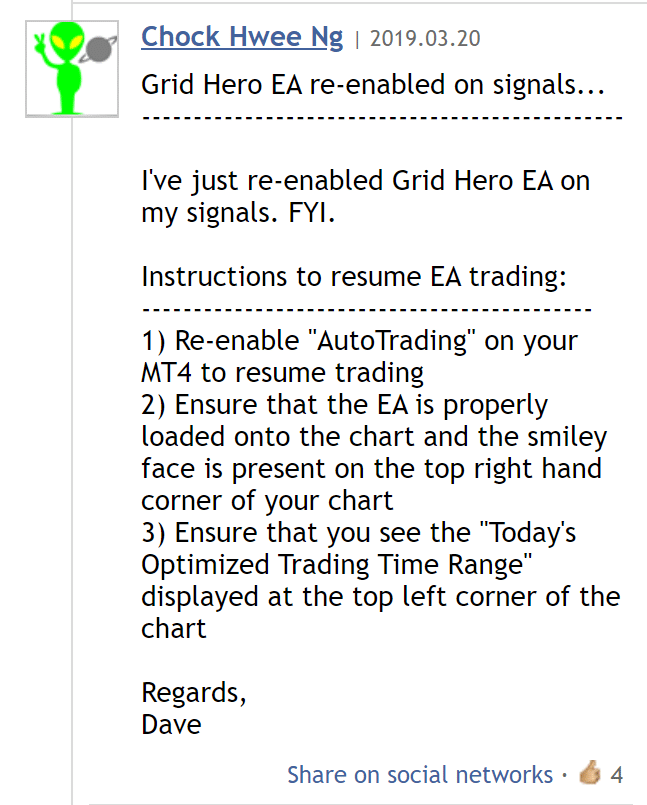 It proves by the last update on his MQL 5 profile. It's been in March 2019.
The price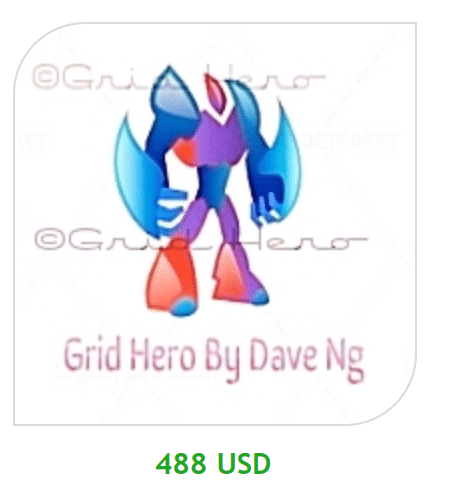 It costs almost $500. For the price, we'll receive one license, updates, and support.
People feedback
The robot dead in September 2019. Before this, in August 2019, people have noticed that the dev was no longer available. Also, the dev has got his own myfxbook account that we couldn't find. Probably, because it's been closed.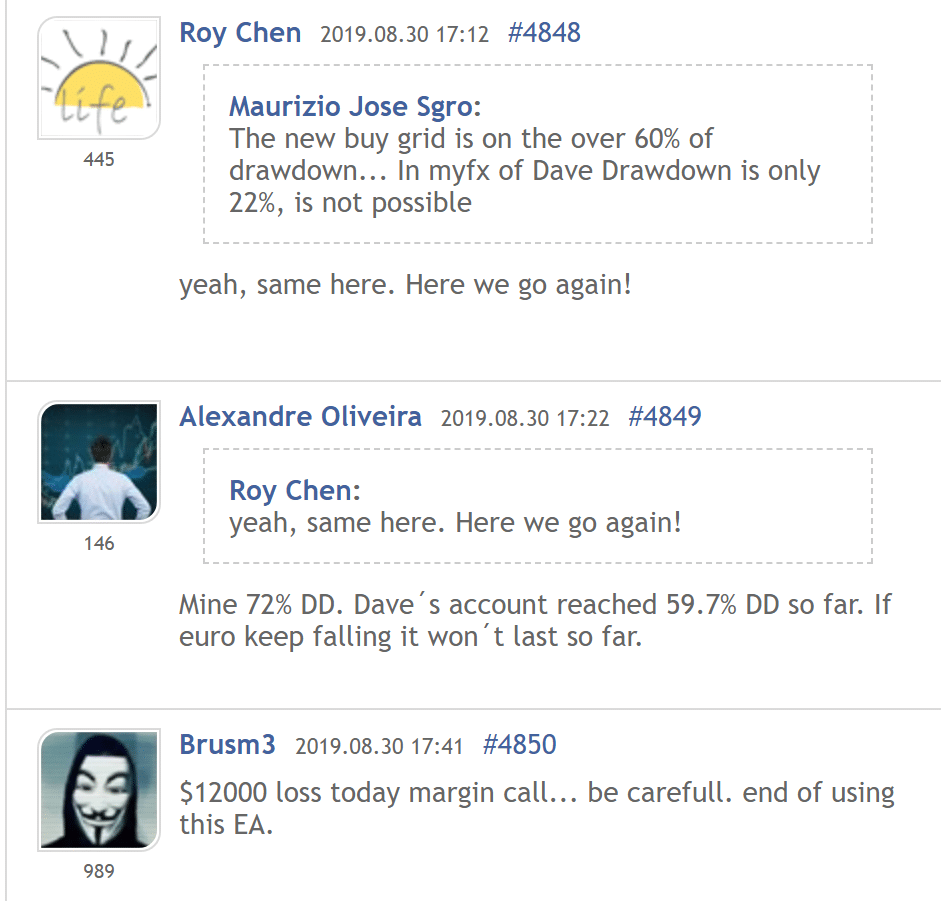 Trading with these risks, DDs, and the max leverage always end by margin calls.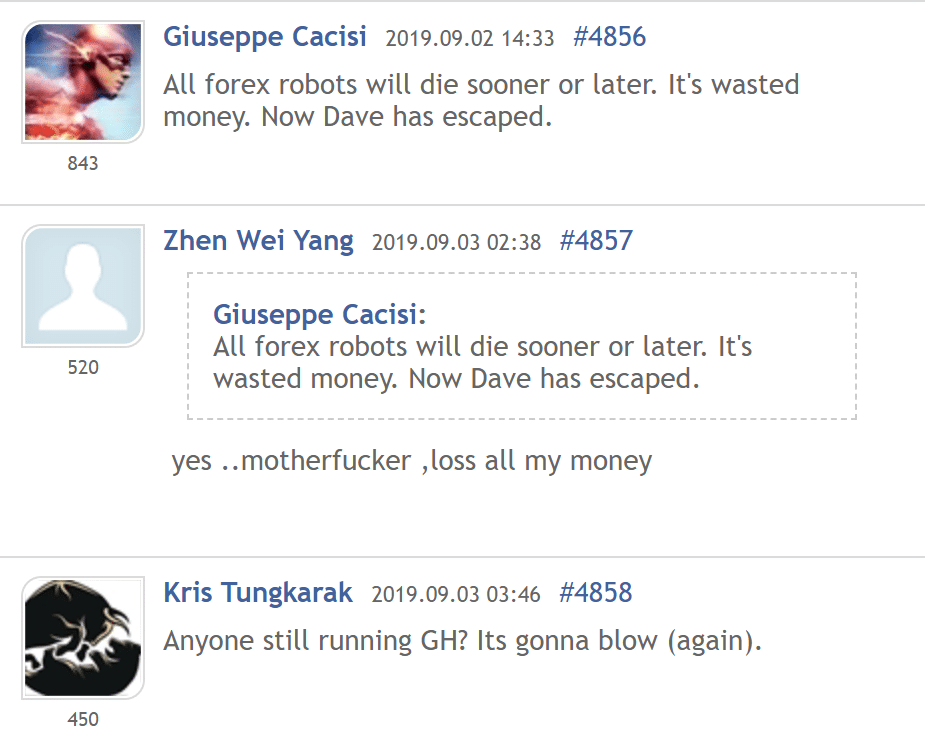 Buyers were angry half a year ago. We're sure nothing has been improved.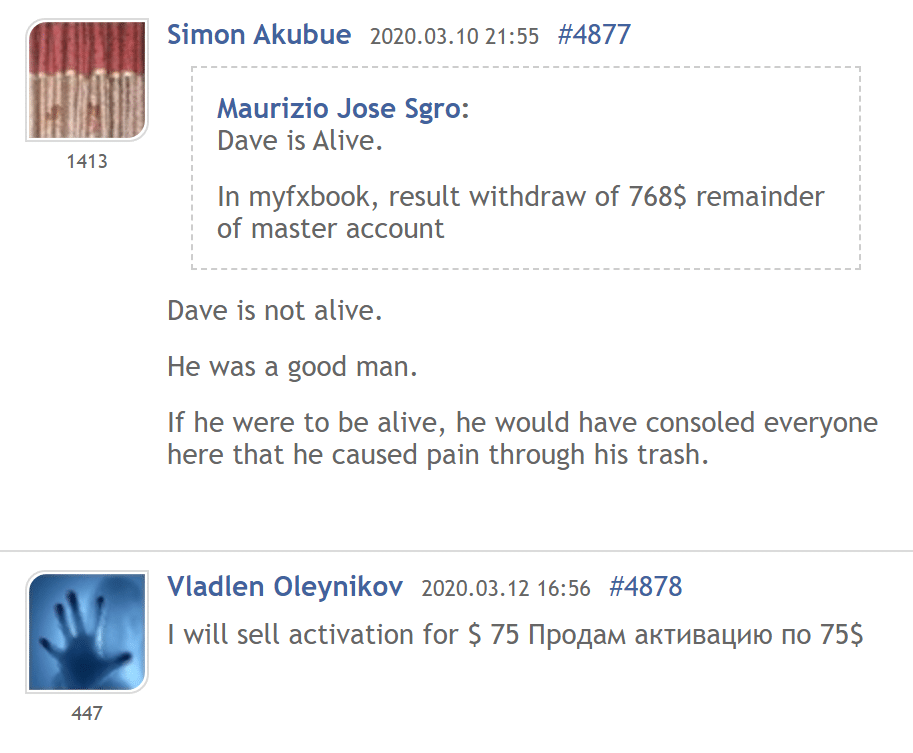 The last comments of the buyers were about the dev is alive or dead and the investor was willing to sell an activation key with -75%OFF.
Is Grid Hero a scary robot to use?
Pros
Cons
Many of them, but the most key one is the EA has blown many people accounts.
Grid Hero is dead. The robot has ended a lot of accounts in September 2019. Chock Hwee Ng stopped communicating with buyers in the period between March and August 2019. People think he's dead too, So, everything's again this robot and, first of all, its sky-high price and trading results.