SV3 Trading is a company that provides signal services based on the Telegram channel group. The presentation has three languages – English, Spanish, and French. The vendor didn't mention if he, she, or they are legally registered. For more details, please, read an SV3 Trading review.
Features
The signals have the next features:
Signals are provided based on the market analysis.
The signals' win-rate is 70-90%.
The VIP group has over 1200 users.
There's a daily pip gained report.
There is a refund policy to pay back if we lose pips in the month.
The vendor supports a high level of transparency, providing trading reports daily.
There's a free telegram channel with some signals and trading ideas.
Every day their experienced traders apply different manual trading techniques to the markets.
The minimum deposit requirement should be 250 EUR.
We can start trading with as low as $100.
They provide signals with three Take Profit levels.
The subscription time length is 30 days.
The average signals' frequency is 5-15 signals a day.
How to start trading with SV3 Trading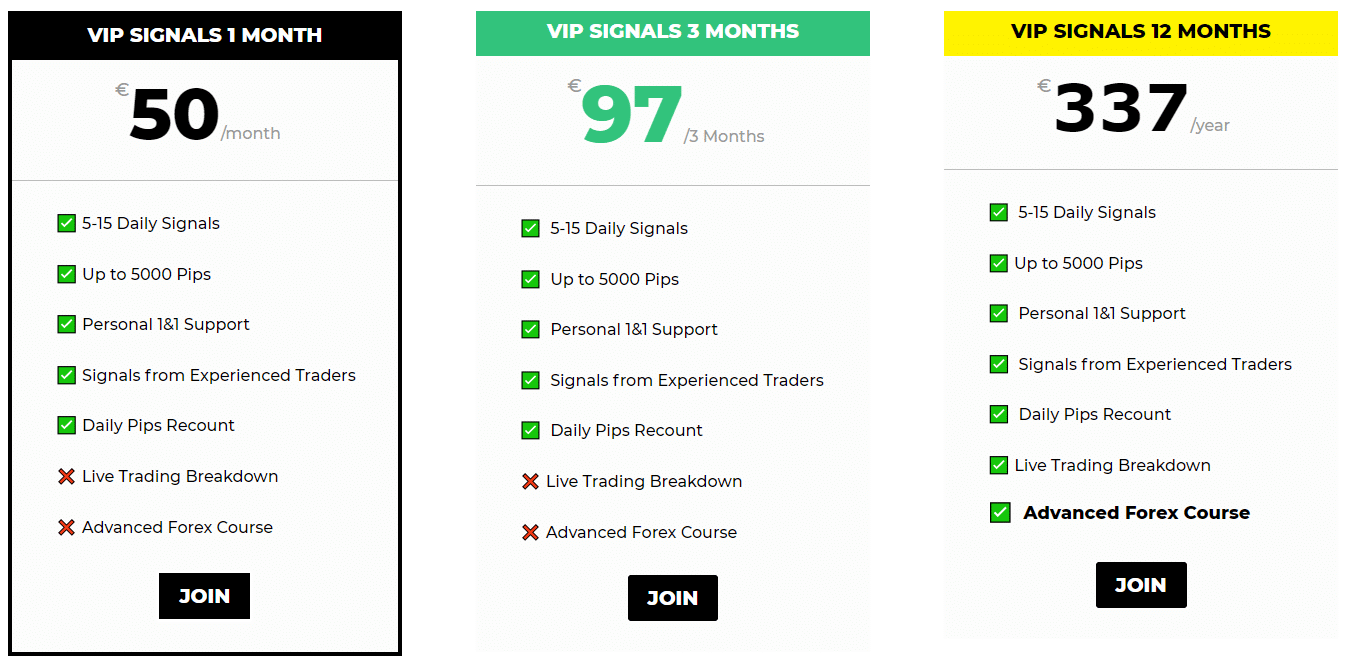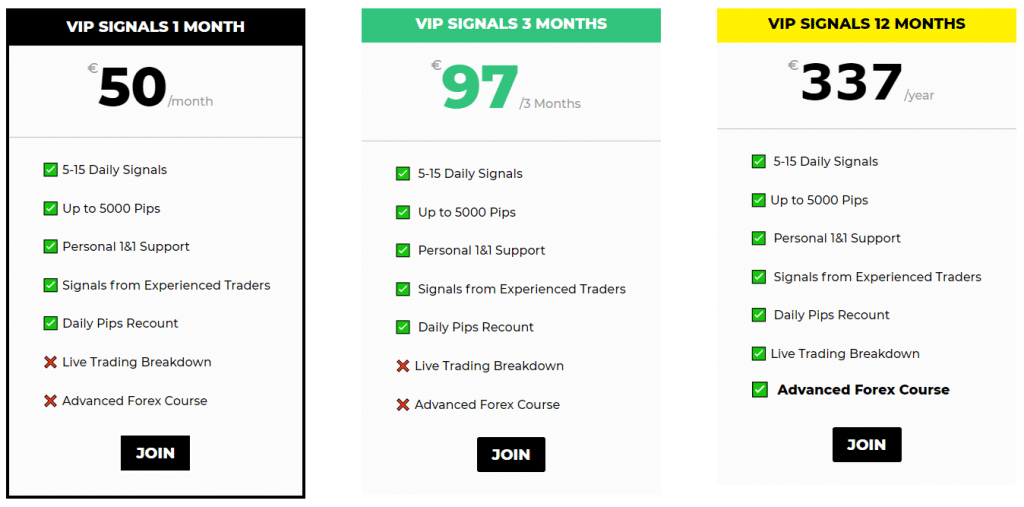 There are three packages: VIP 1 month, 3 months, and VIP annual subscriptions. The one-month subscription costs $50. It's featured by 5-15 signals daily, up to 5000 pips of the expected profits, personal one-to-one support, signals only from experienced traders, daily pips recount. The three-month subscription costs $97. The annual subscription costs $337. There's, in addition, live trading breakdown and advanced Forex courses.

We can get a 30-day service for free.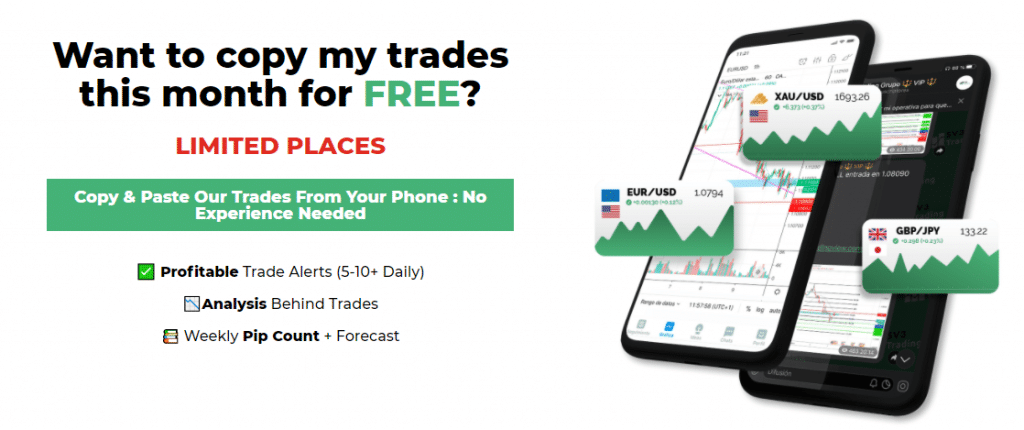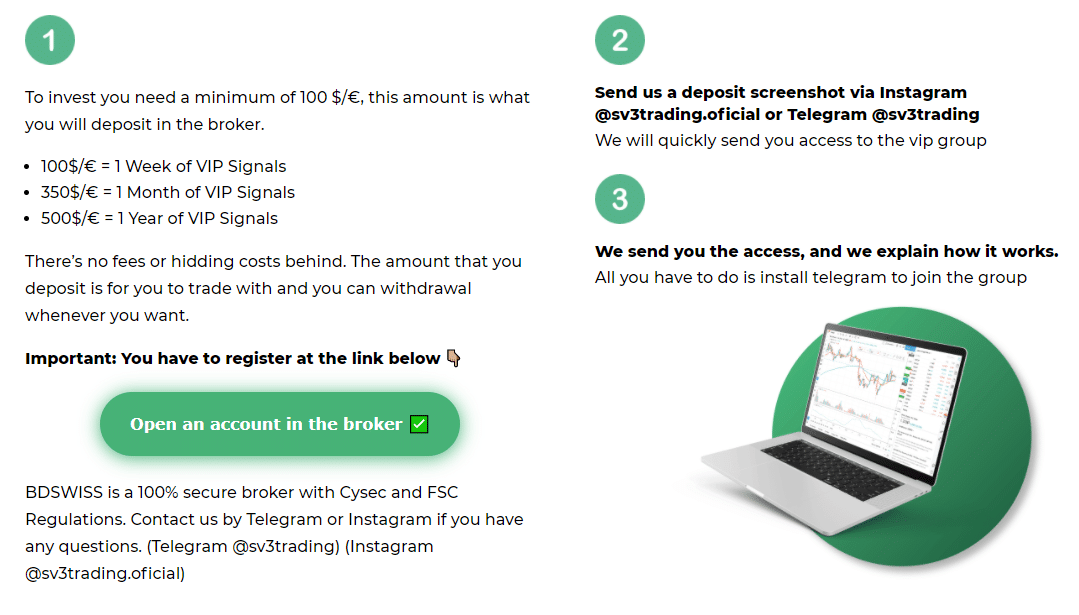 We have to complete a registration on the BDSwiss broker and fund the account at 100 USD/EUR for a week, at 350 USD/EUR for a month, and at 500 USD/EUR for annual signals. We have to provide a deposit screenshot via Instagram to get access to the VIP channel asap.
Backtests
The company doesn't provide backtests because, as they said, these signals were generated by real people after charting and analyzing indicators. To trust or not to trust is completely up to you.
Unverified Trading Results of SV3 Trading
The channel includes many posts of how the trading ideas were closed. From this one, we can notice that selling EUR/JPY has reached a 15-pip Take Profit. The message is delivered in English and Spanish. Trading ideas are posted quite often in the channel with detailed explanations of the reasons for them and where the market should go.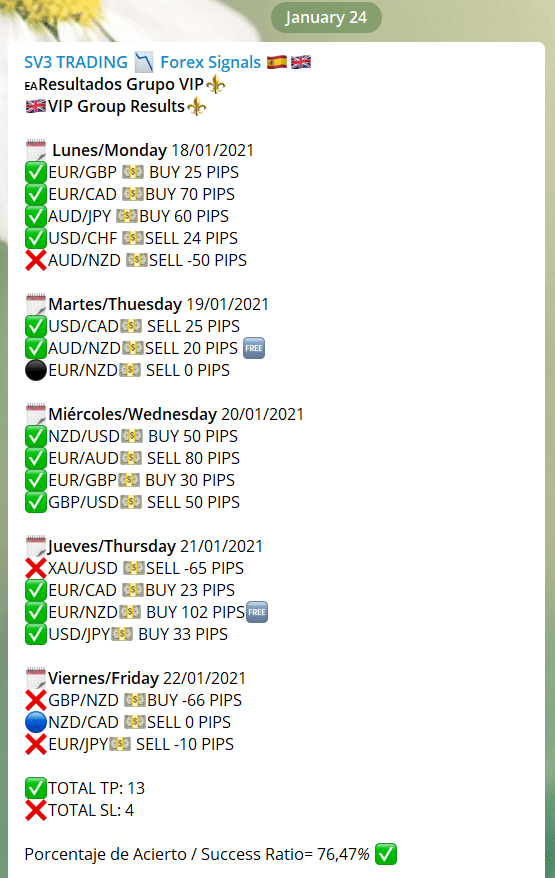 It's a typical weekly pips-recount report. From it, we know what signals have reached Take Profit or Stop Loss levels, what signals are still open trades. There's a weekly win-rate. For the last week, it was 76.47%.
People feedback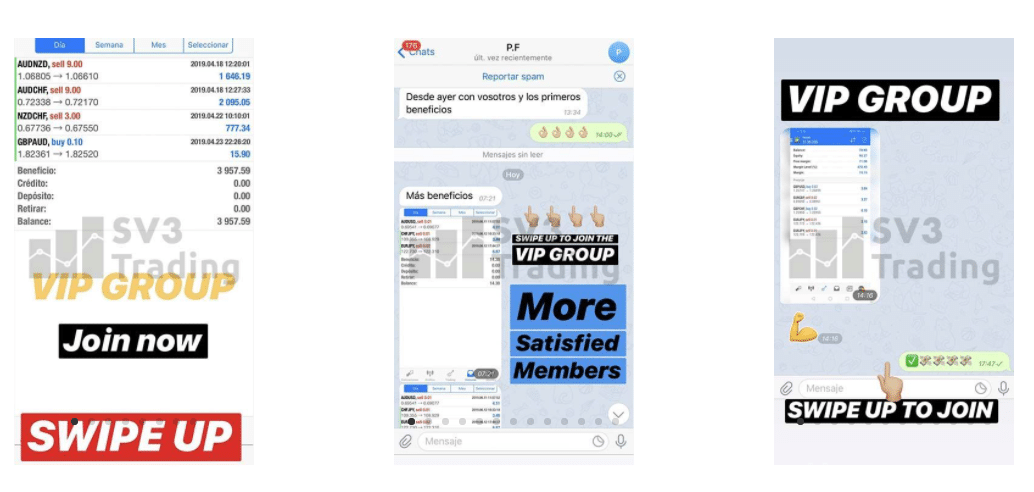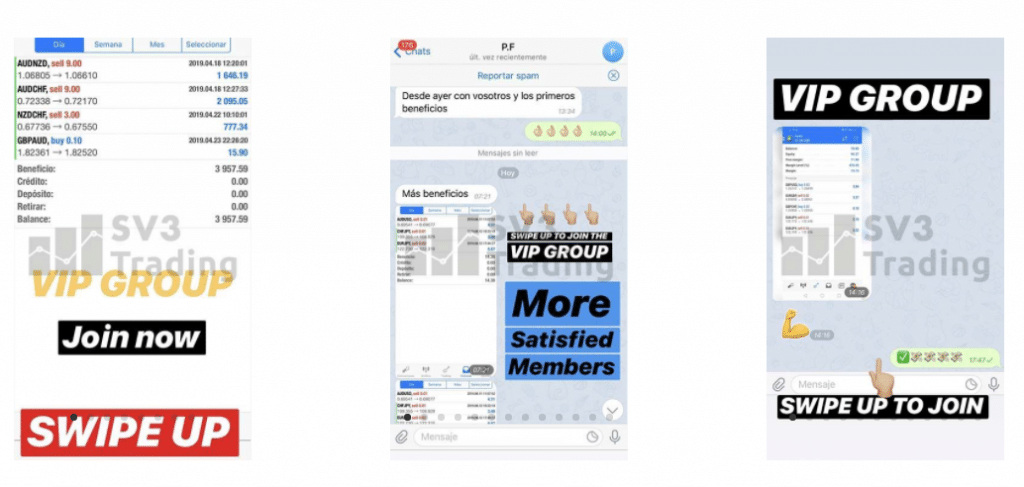 There are few comments on the site.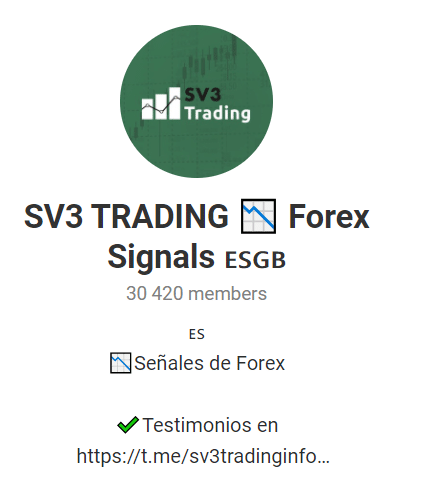 The developers run the 30.4k-member Telegram channel.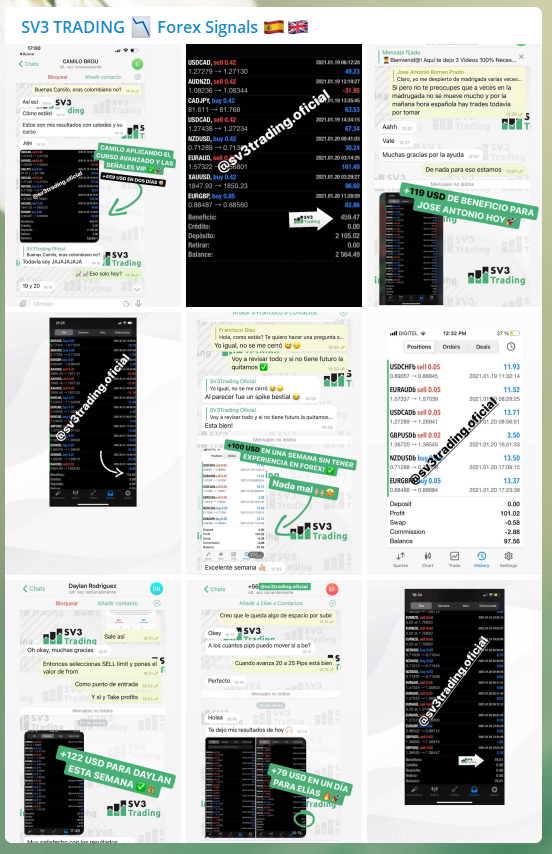 We can find many posts with testimonials in the news feed. They use them as part of marketing. We couldn't find any proof of these positive testimonials on Forex Peace Army or Trustpilot.
Other notes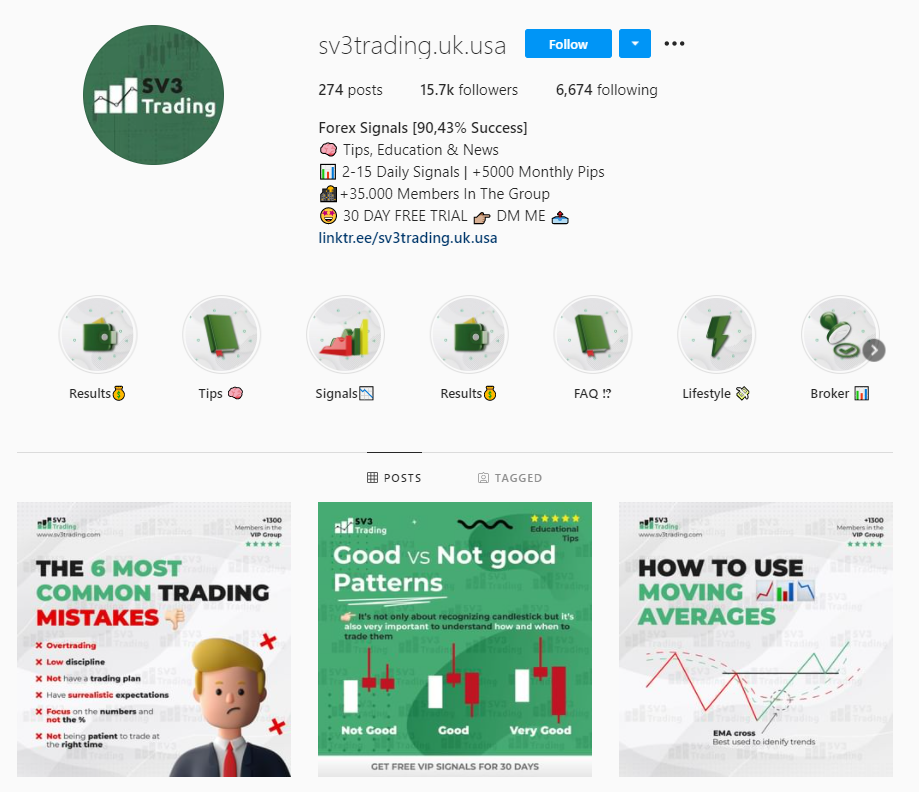 The vendor has a huge Instagram account with 15.7k followers. It includes fake win-rate, some positive and motivational posts.
Is SV3 Trading a viable option?
We don't know anything about what strategies behind these signals. So, it would be hard to learn something new without an understanding of what the reason was for these signals.
Conclusion
SV3 Trading has a big Telegram community and provides many paid, as well as, free signals for clients. The pricing is affordable for everyone. It's lower than the mid-pack services cost. Alas, there are no 3rd-party-verified trading results. It would be great to see from what account or accounts these signals are generated. It would convince us that there are professional analysts and traders behind them. Charting and providing trading ideas for free is good but verified trading results are better.
Would you like to try out trading with an Expert Advisor?
Learn more about the best forex robots.