Forex signals are a popular term among new investors looking for quick and cheap ways to make money in the financial industry. Professional traders lend out their trades and, in return, take a commission on the profits or charge a monthly fee. A lot of activity is available inside trading chat rooms where you will frequently see someone posting results of their trades and indulge others in following their positions.
Beginners and even amateurs become victims of this popular scam as the signal services fail to deliver on their promise. Our article will highlight some social media groups responsible for copy trading frauds and pay attention to some common disadvantages of these services.
Disadvantages of signals
Using copy trading facilities possesses the following penalties for traders of all levels.
Learning disability
The reason we term the heading as learning disability highlights the importance of not utilizing signals. Copying other traders' positions does not give you any knowledge about trading itself. The only way to become a consistently profitable trader is through consistent trials, errors, failures, and journaling. Being your own coach is the best possible way to make it in the winning category. There are a few services out that provide the reasoning behind every trade, but it is still not sufficient.
What if something happens to the signal provider?
A common notion that a novice trader ignores is the possibility of any bad happening to the signal lender. What if the person refuses to lend out any more trades at one point? You will be left stranded, and without any knowledge of trading, there will be no place to go. Do not put yourself at the mercy of other investors.
Slippage
The market volatility is constantly subjected to a change where the prices move up and down quickly. As a result, there might be delays or slippage, and the price where you will be getting filled can differ by a significant margin leading to a different outcome. This can be especially detrimental for those who follow scalpers and even day traders as these trades demand fast executions.
Manipulation
Signal vendors out there constantly manipulate their results and outcomes to attract traders. They promise a considerable number of pips and profits each month, whereas, in reality, their portfolios' situation is pessimistic. These scammers also use demo portfolios and use editing to highlight them as real or live.
Trade management
It is impossible to copy trades if you are not in front of your trading desk or have an internet connection. Meanwhile, you will also miss out on any changes in the stop loss or take profits, i.e., trade management. A difference in time zones between you and your signal provider will add to the missings.
Risk calculation
Beginners can have a hard time calculating the position's size and the risk they should put on their account. Opening trades with improper risk management is a sure way to zero your balance. Some signal services do provide information on the difference in lots; however, it is limited.
No proven record
Ask anyone who is lending out their trades for their track record, and you will find that they do not have anything to back up their claims. Even if they show up something, the equity and balance curves alongside the maximal and absolute drawdowns will give you a good idea of how poor their trading ranks.
Popular signal groups on social media apps 
Social media is commonplace for scammers to exploit new investors into the get-rich-quick scheme. They do so by offering them account management, investment, and signal services free at first but demand money later on to join their premium groups with more profits. Useless copy trading services fill Facebook, Telegram, Instagram, and WhatsApp with no track records.
As most trade providers are not helpful, there is no way to contact the member who is already using their executions. You can not get an idea of signals, and this should raise the alarm for most.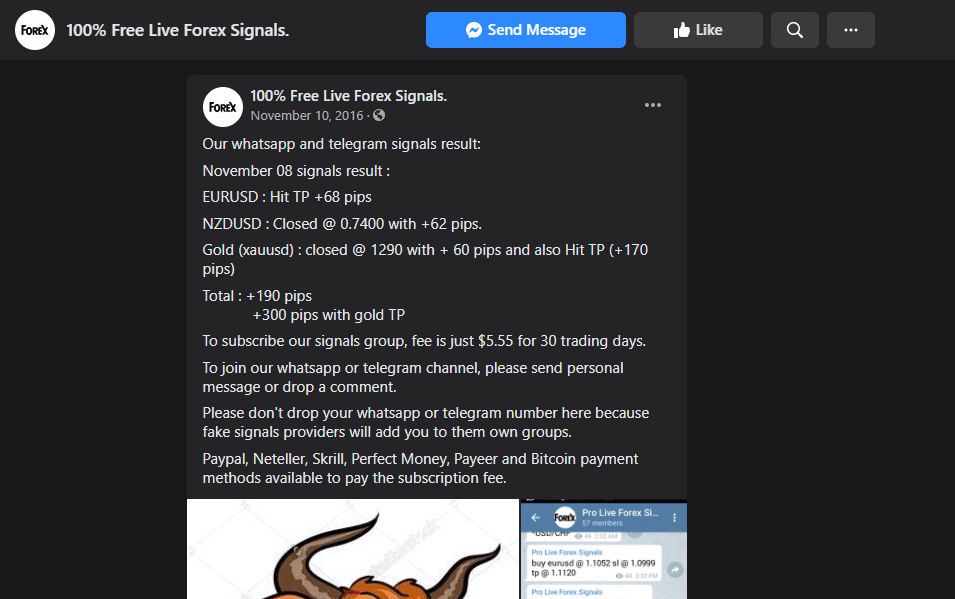 Image 1. A signals service on a Facebook group. You will see shining cars and jets to attract novice traders into thinking that their service works.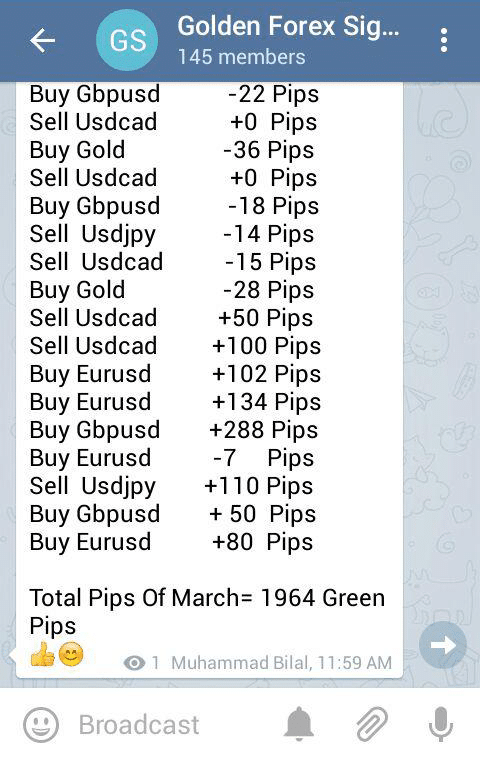 Image 2. In reality, the total number of pips for this service would be -1964. The results that these guys promise are never authentic.
A few good signal services
On the optimistic side, there are a few good services out there offering their signals for quite some time that can be considered authentic. However, keep in mind that top institutional traders and market players always recommend using them for a little while only when you are learning in the initial trading stages. Do not become dependent on them. Here are a few best signal providers:
Learn2trade. The signal provider has a telegram group that gives out free signals. The website has a comprehensive layout that covers each section of trading in depth.
MQL5. MQL5 is a signal program that the industry-standard MetaTrader corporation runs. Using their copy trading services, you can mimic trades directly into your MT4/5. There are tons of traders you can choose to follow, and you can also filter them out based on profits, risk, and duration.
Forex signal factory. A signal service with no hidden costs and fees. They do not use risky strategies such as martingale and do not use affiliate programs with brokers, which points towards their authenticity.
Would you like to try out trading with an Expert Advisor?
Learn more about the best forex robots.