Screti Forex Robot is introduced as an expert advisor that we only want to use on a real account. By the way, the presentation doesn't look professional and well-written. The vendor has a medium level of transparency. To find more info that we have on the presentation, we have to google. The vendor has a profile on MQL5, but he provided no link to it in the presentation.

The developer has a profile on MQL5 with a kitten on the avatar. There are six signals. Some of them have quite high rates.
Features
The presentation is four pages short and looks unprofessional.
The EA trades without emotions.
Screti Forex Robot uses various trend indicators in the performance like Moving Average, CCI, RSI, and Stoch.

The robot trades 24/5 on Forex.
It doesn't make human mistakes.
The EA can give predictable and stable profits monthly.
The EA runs time frames from M1 to H1.
Screti Forex Robot trades EUR/USD.
We can trade only MT5.
We have to choose a broker that supports hedging deals.

There's a mansion that we can trade on EUR/CHF.
The system works with 1:200 leverage or higher.


Using this robot allows us to trade on seven time frames. Many well-designed robots can be attached to a single chart, and that's it.
We can expect to get up to 40% of the average monthly profit.
How to start trading with Screti Forex Robot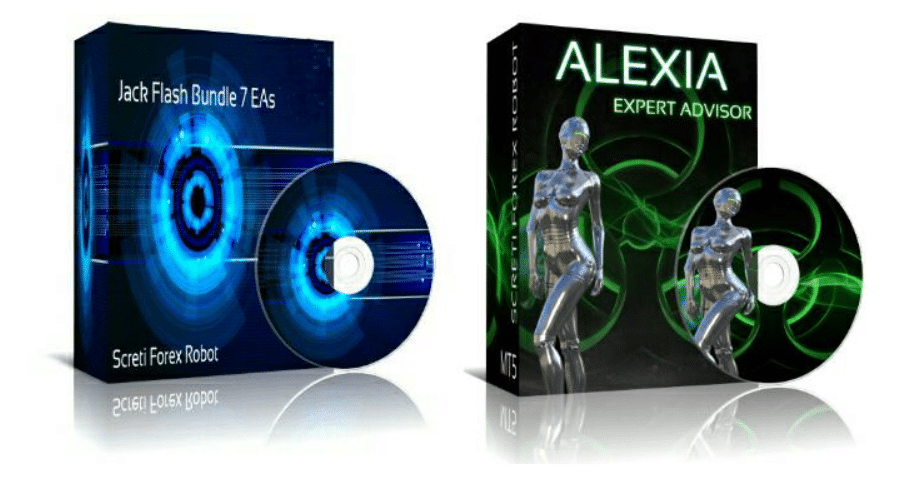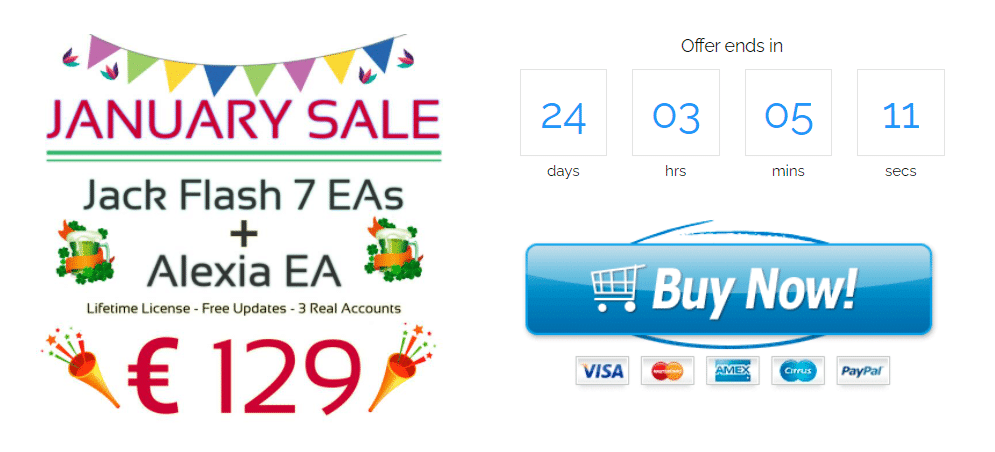 The past New Year holidays pack costs 129 EUR for Jack Flash Bundle 7EAs and Alexia robots. There are three real account licenses and free updates.
There are extra details before getting started:
The vendor didn't provide info about the minimum balance, but we know that his account was deposited at $4000.
The leverage should be from 1:400 to 1:500.
We don't know anything about the installation process or settings. Most likely, we have to attach the robot to proper charts and that's it.
The developer said nothing about VPS or ECN requirements. So, it's up to us.
Backtests
The company provides no backtest reports that would allow us to check how the EA handled several of the past years.
Verified Trading Results of Screti Forex Robot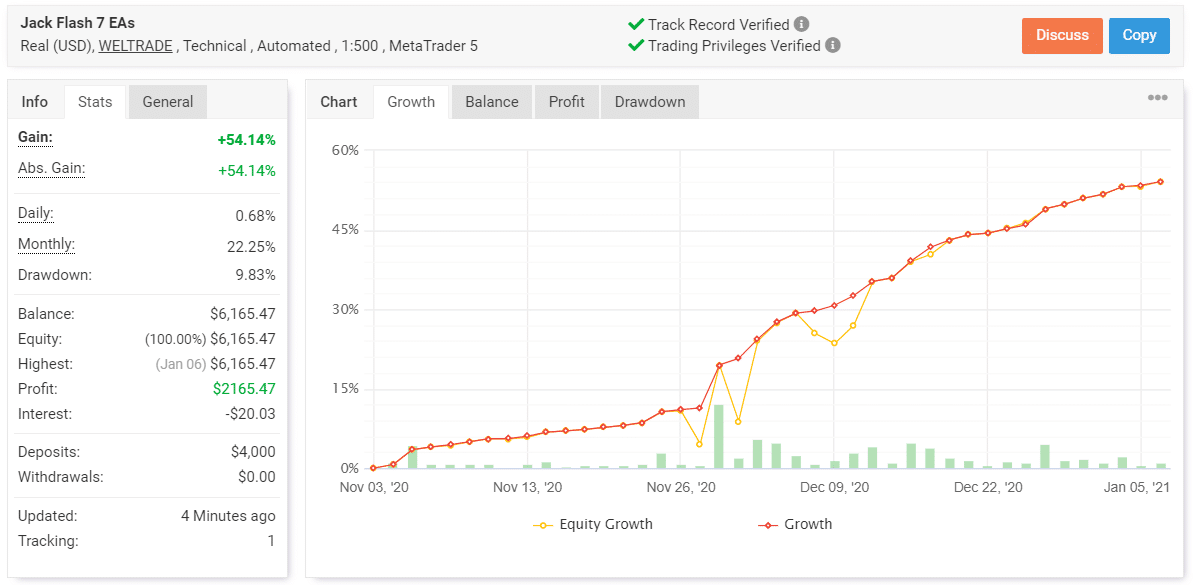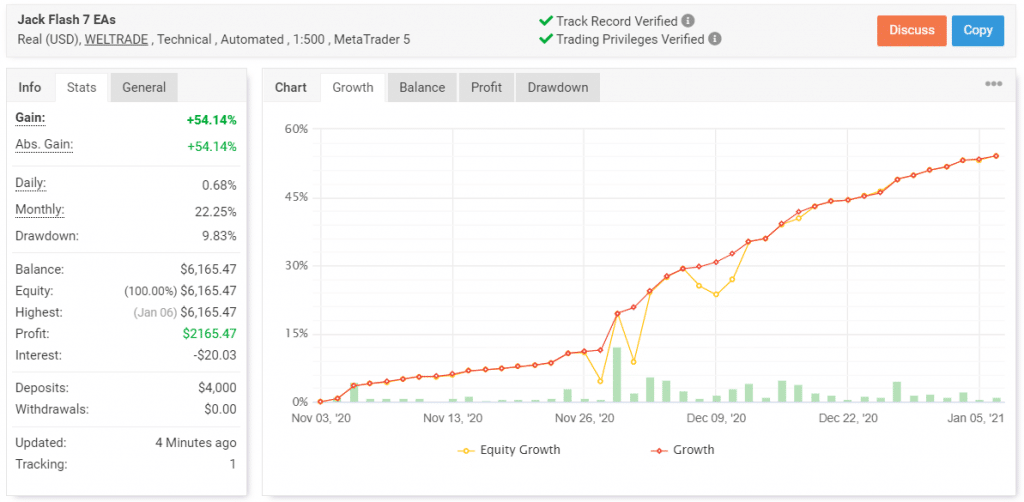 The robot runs a real USD account on a Weltrade broker. It's a rare option for trading with. It trades automatically using technical indicators with 1:500 leverage on the MetaTrader 5 platform. This account has a verified track record. It was created on November 03, 2020, and funded at $4000. Since then, the absolute gain has become +54.14%. An average monthly gain is +22.25%. The maximum drawdown is a little – 9.83%.


The EA closed 633 deals with 707.8 pips. An average win is 7.13 pips when an average loss is -15.67 pips. The win-rate of the BUY direction is 81%, of the SELL one – 72%. An average trade length is over eight hours. The Profit Factor is 2.54.


The most traded and the most profitable currency pair is EUR/USD – 423 deals with $1558 of the profits.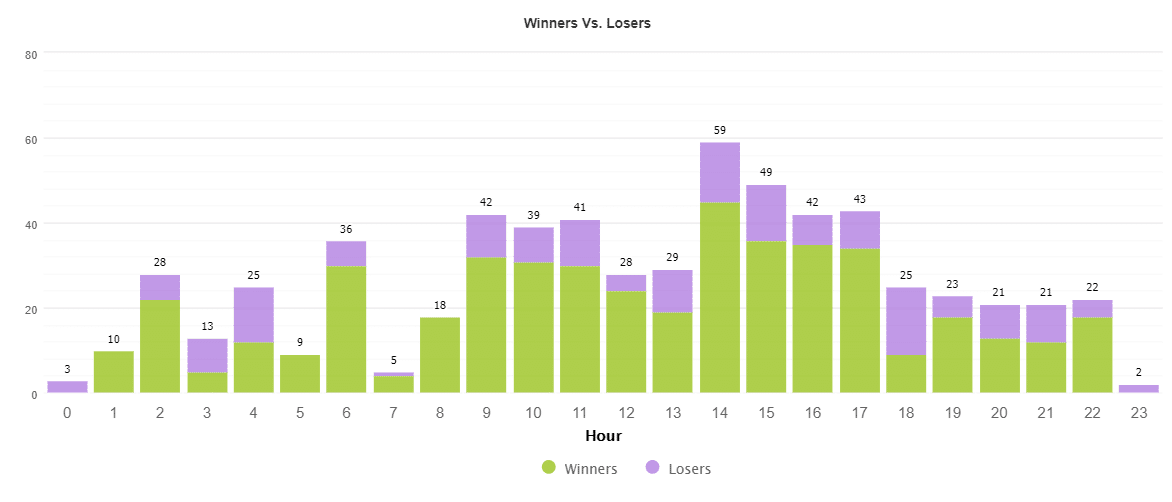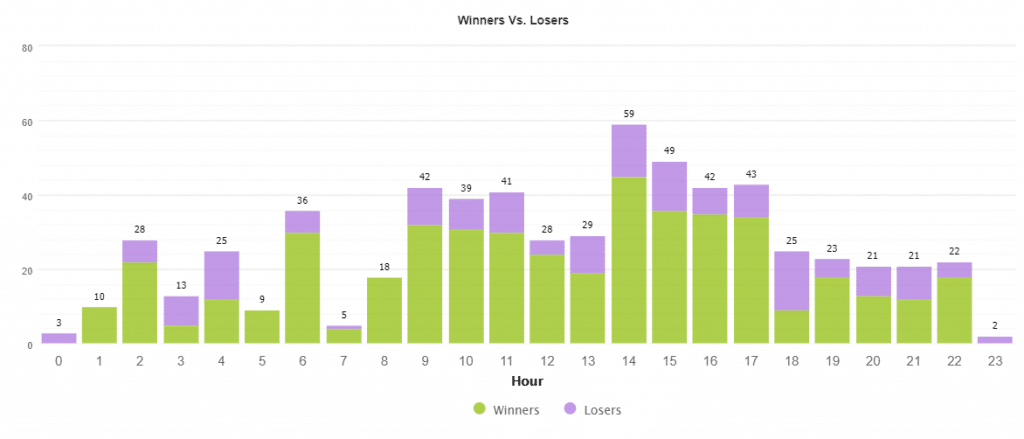 It focuses on working during European trading hours.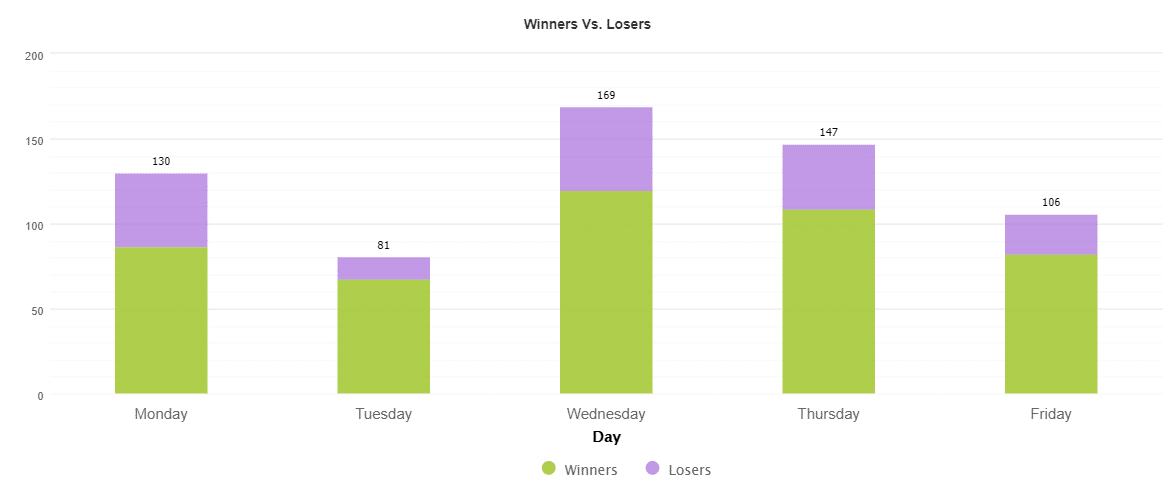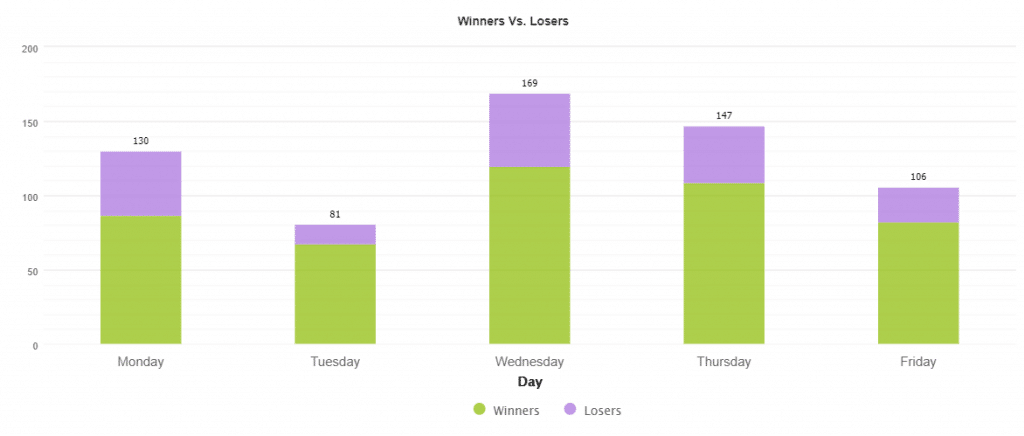 The less-traded days are Tuesday (81) and Friday (106 deals).


Screti Forex Robot works with little risk to the account balance.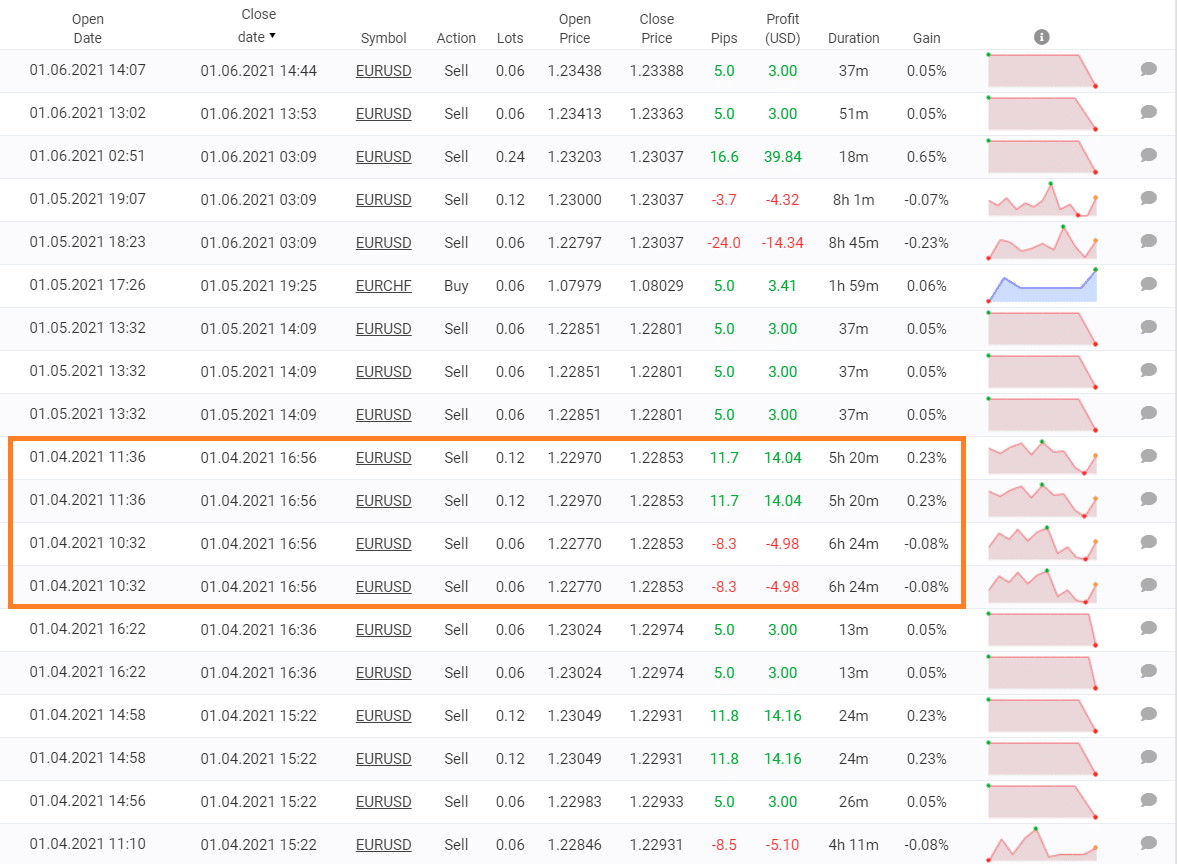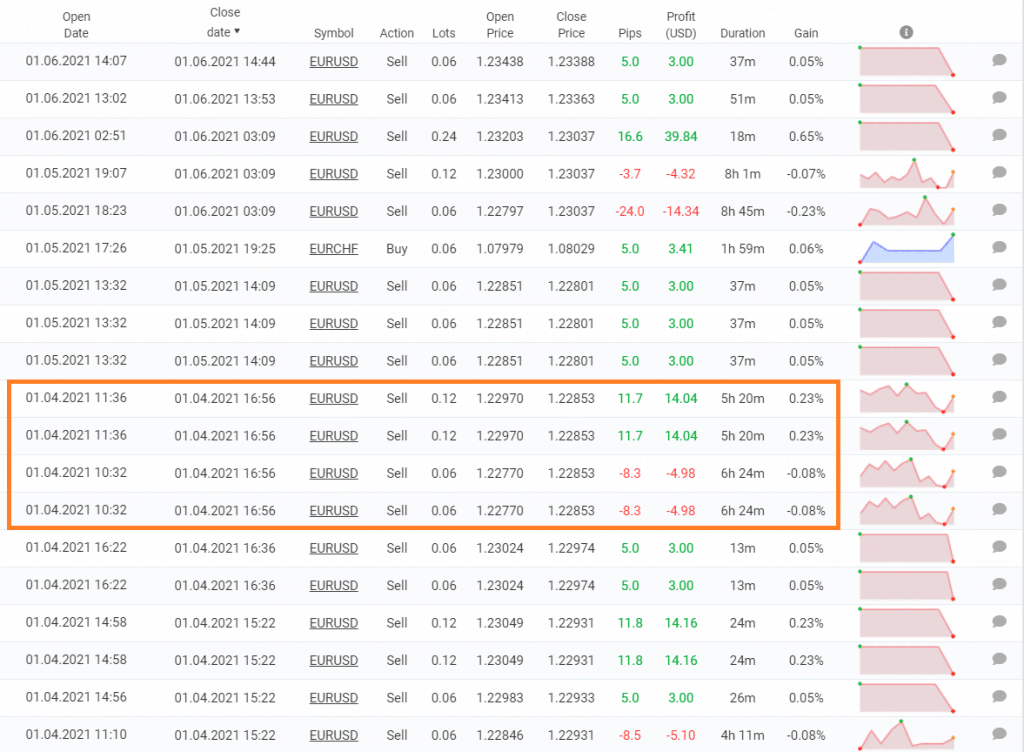 As we can see the robot uses two Hedges of two orders that unite in a Grid of four orders. The EA runs the account with conservative Martingale.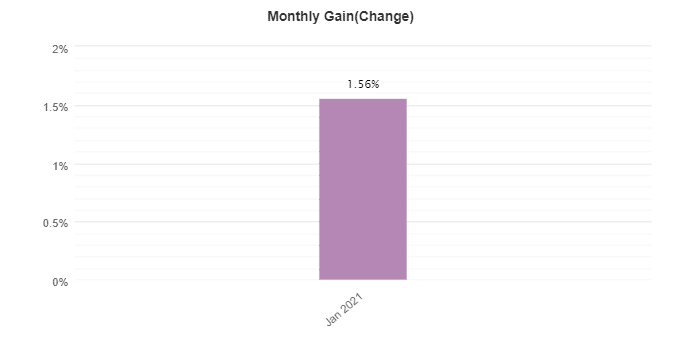 January 2021 has started well for the EA.
People feedback
There's no feedback in Google, Trustpilot, and Forex Peace Army.


The developer has a profile on MQL5. There are 579 friends, but a low rate in general – 1121.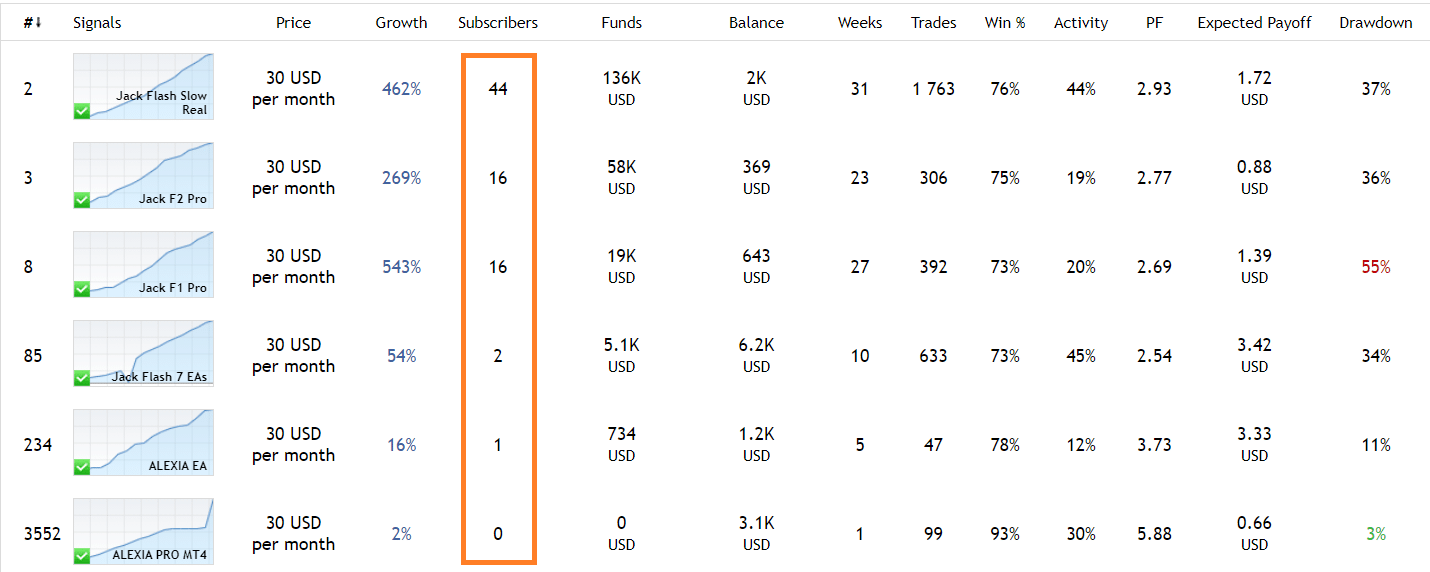 As we can see from the signal sheet, he makes around $2000 monthly only from a signal delivery.
Other notes




The presentation is featured with broker houses the dev suggests us to work with. IC Markets, FBS, RoboForex are well-known companies.
Is Screti Forex Robot a viable option?
It's up to you. There are risky strategies on the board like Hedge, Grid, and Martingale. It all depends on your trading style.
Conclusion
Screti Forex Robot is a young robot that was launched in November 2020. It runs Grid, Hedge, and conservative Martingale to make profits from EUR/USD and EUR/CHF, scalping them on the seven time frames. Trading with this EA is risky, so be careful and check the robot pack performance for four, six, or so months.
Would you like to try out trading with an Expert Advisor?
Learn more about the best forex robots.